The Deathadder series of gaming mice are known as some of the most reliable mice on the market. The V3 Pro takes what the V2 did well, and upgrades some parts at the expense of others. In this Razer Deathadder V3 Pro review, we'll explore if this is a worthy entry in the Deathadder product line, or if it's worth investing in another of the Razer family.
With its unique shape, powerful sensor and precise tracking, the V3 is a competitor. But how does it compare?
Tech Specs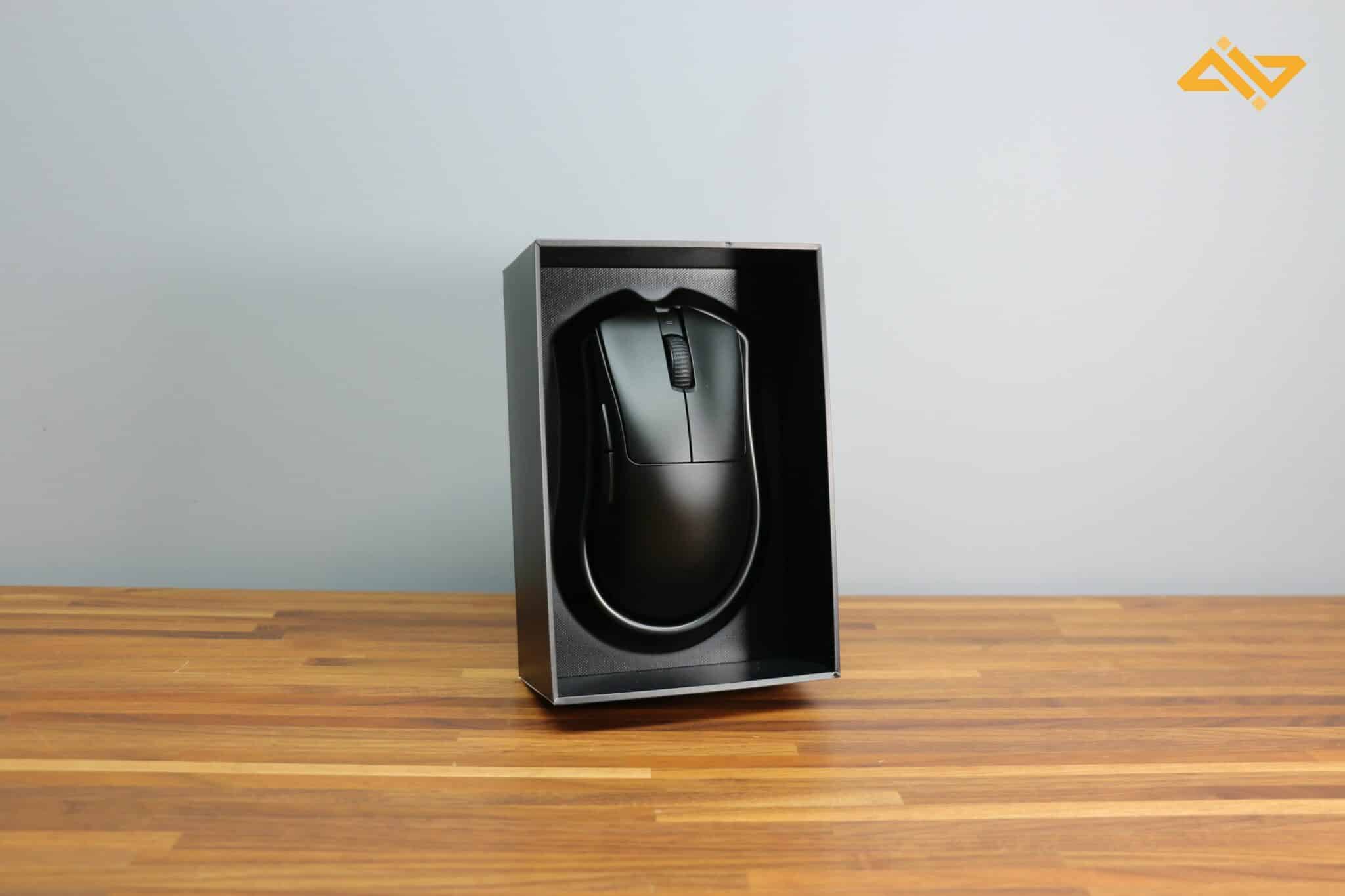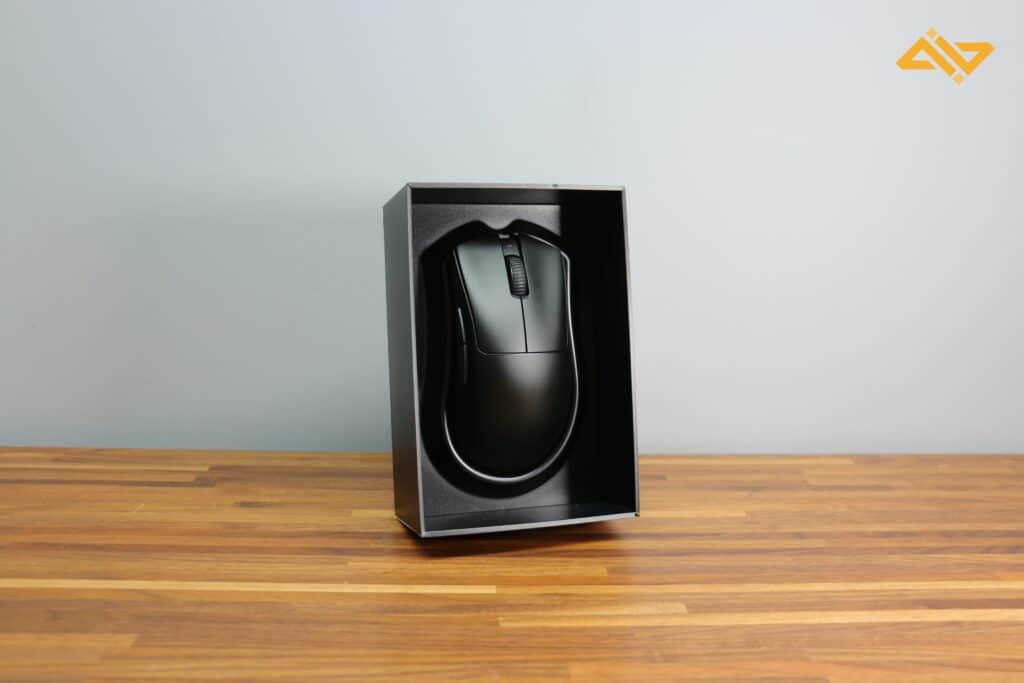 Dimensions – 12.8 x 6.8 x 4.4 cm
Weight – 63 grams (0.13 lbs)
Buttons – 5
Switches – Razer Optical Gen 3
Sensor – Focus Pro 30K Optical
Cable – USB-C to USB-A
Connectivity – Wired or 2.4 GHz wireless
Battery Life – 90 hours
Packaging and Contents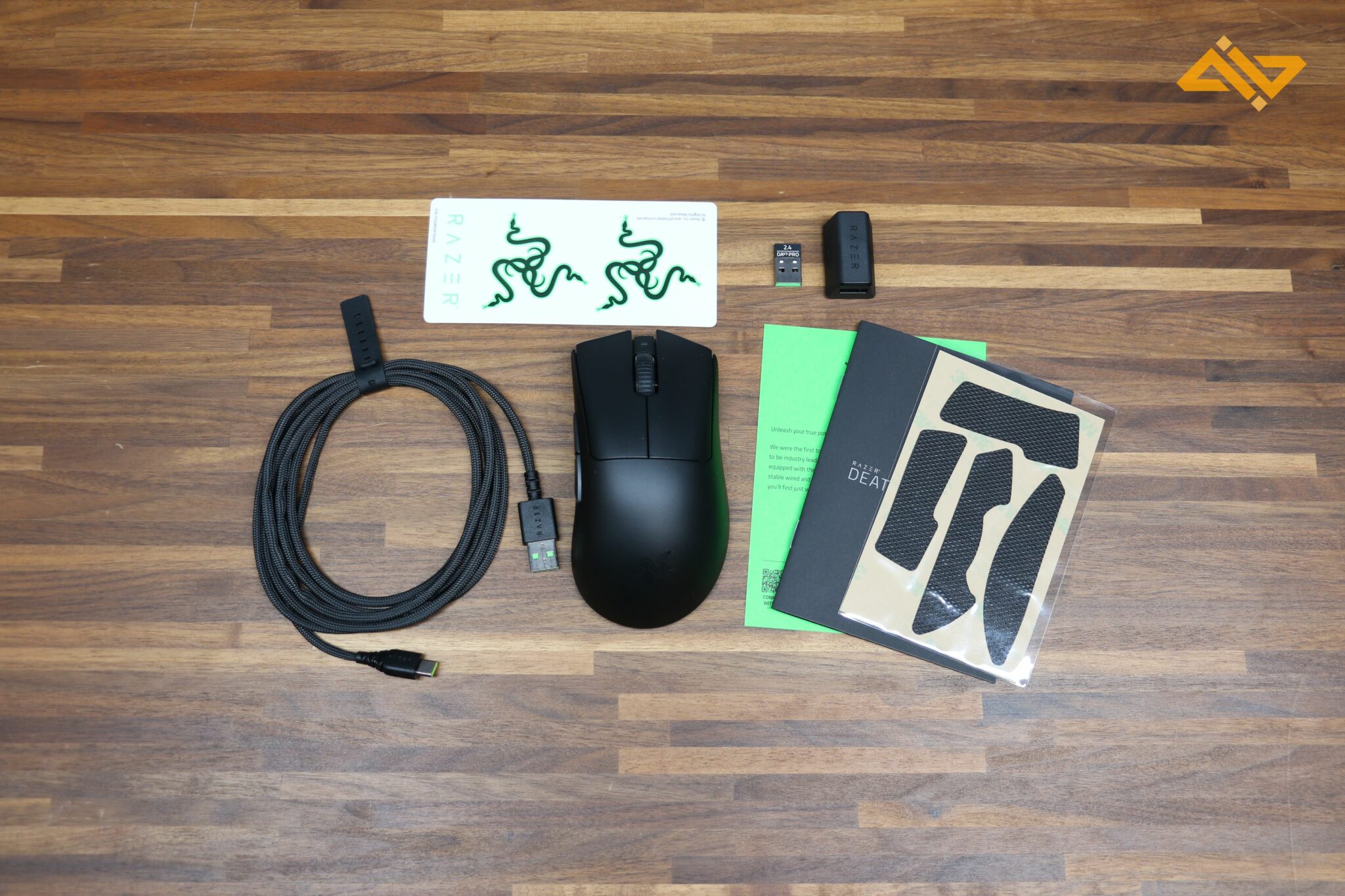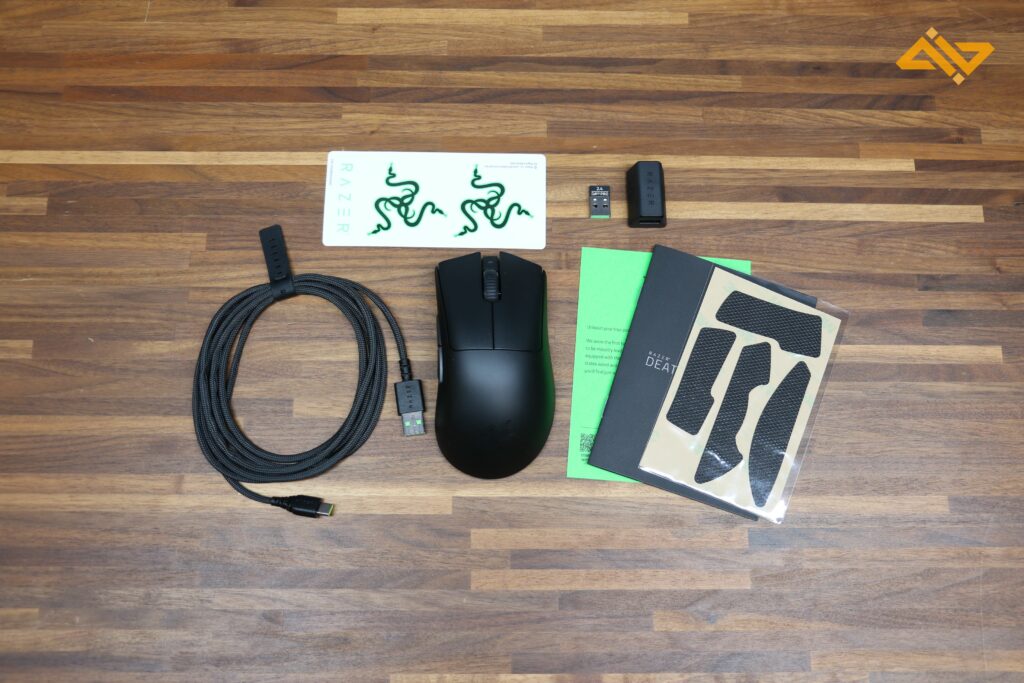 The Deathadder V3 is presented in a sleek criss-cross cradle. In black, it immediately looks as powerful as the snake it's named after.
Inside the box you'll find:
USB dongle and extender
Razor Deathadder V3 Pro
Optional mouse grips
Quickstart guide and information
Lengthy USB-A to USB-C cable
Razer stickers
Weight
Coming in at 64 grams, the V3 Pro is certainly not the lightest gaming mouse available. Being beaten out by the impressive G Pro X Superlight and the Viper V2 Pro, if you're looking for super lightweight, this isn't it.
It is, however, much lighter than the V2 Pro's 88 grams. By removing the product's RGB, as well as implementing a smaller battery, it's much lighter. However, is it worth reducing the style and battery life of the mouse to achieve this? If you want a gaming mouse that stands out, you probably won't agree.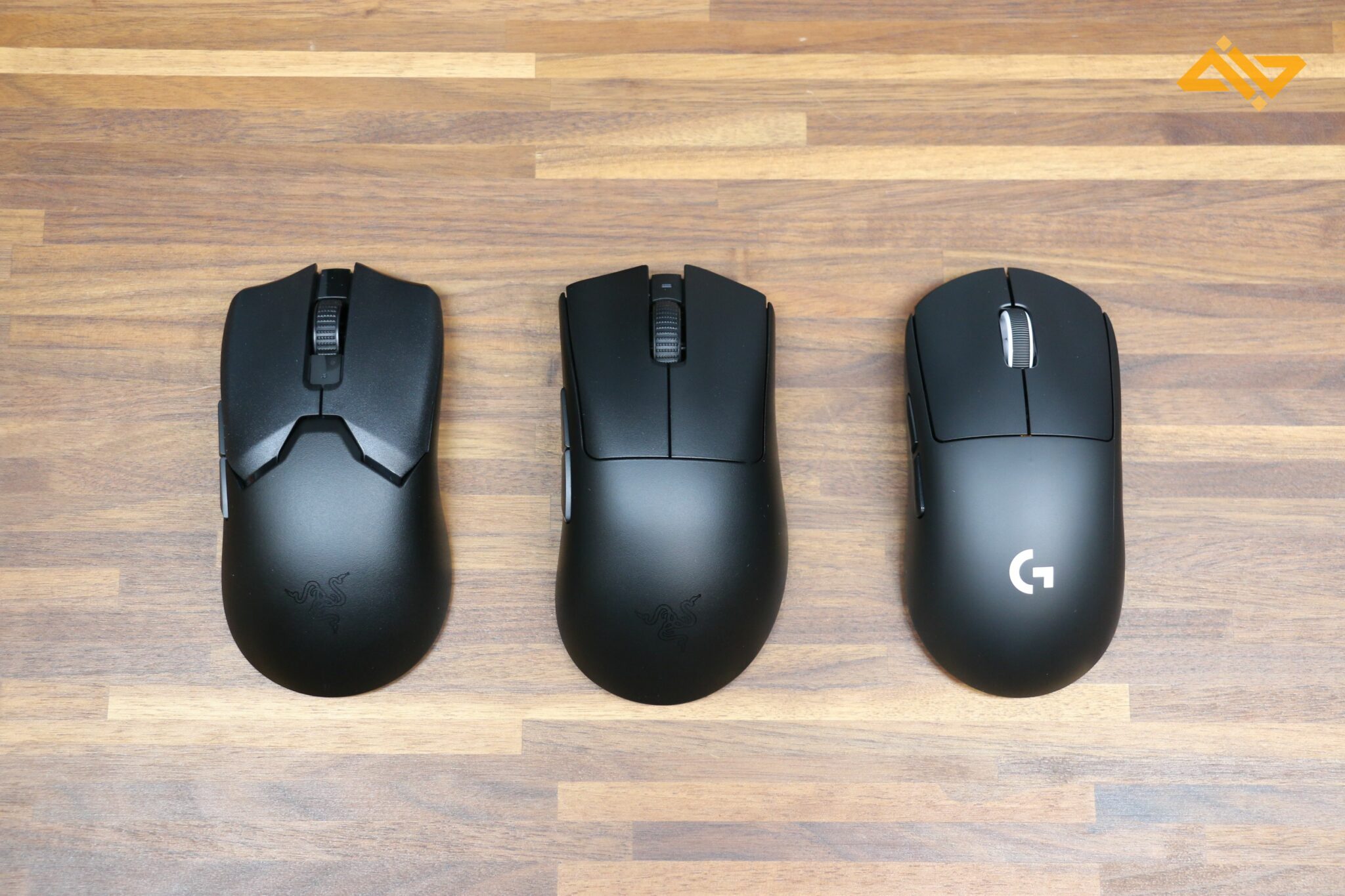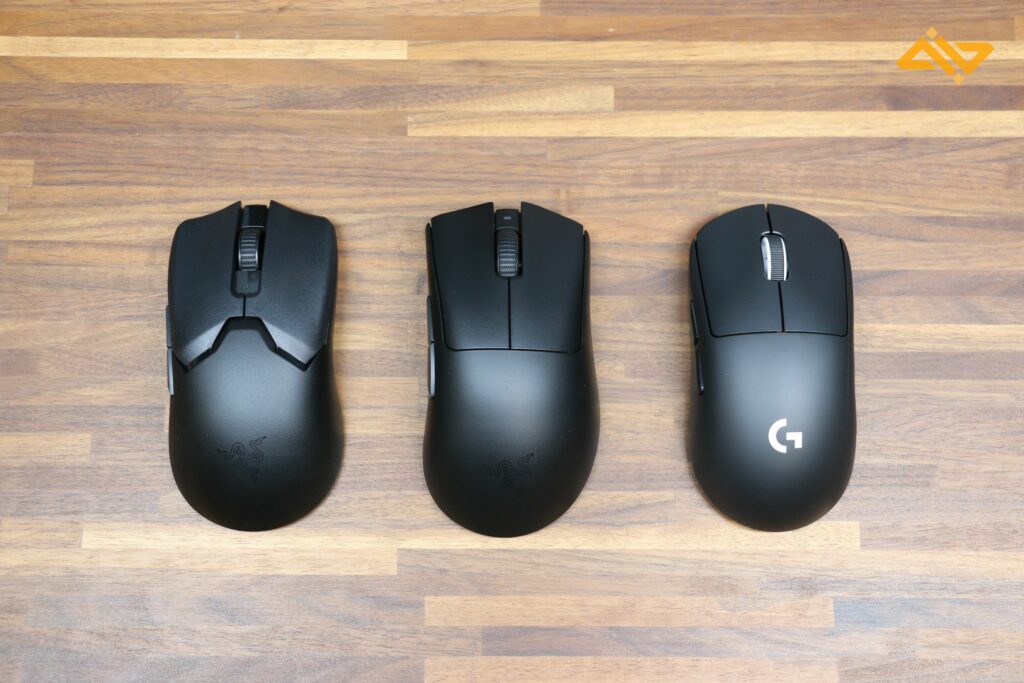 While 64 grams isn't as light as it could be, the V3 Pro manages to toe the line between being so light it feels cheap, and so heavy it's bulky. It's a good weight that feels nice to use, without slowing down your gameplay.
Build Quality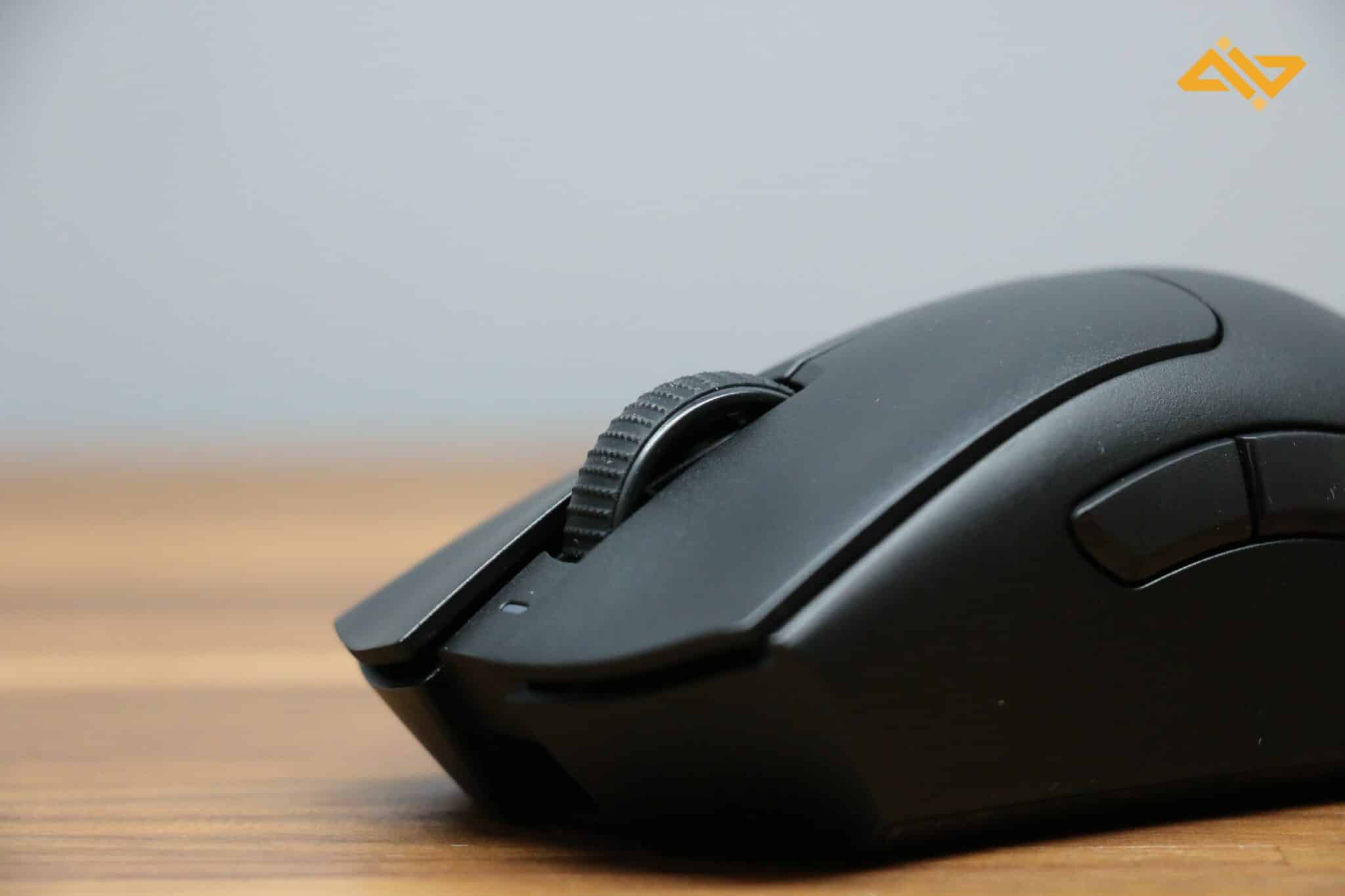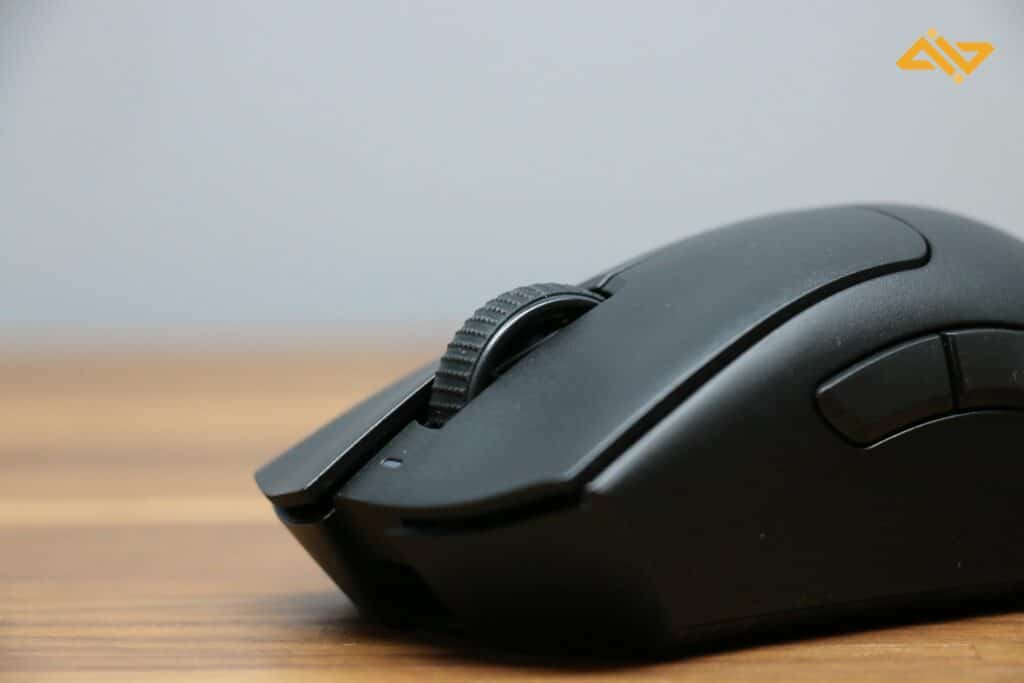 Breaking out from the mould of other Deathadder mice, the V3 Pro has a unique shape ideal for bigger hand sizes. Feeling much wider than the typical gaming mouse, it's ideal if you like to have more to grip. The shell is a textured plastic that gives it a deluxe feel. The shape is similar to that of the BenQ EC2, with a larger bump at the back and mouse buttons lower to the desk.
This unique shape makes the product feel sturdy and is designed with high-quality parts. There's no noticeable rattling or double-clicks. Upon using the mouse for the first time, it's immediately clear that this is a premium product that you can rely on for years to come.
Buttons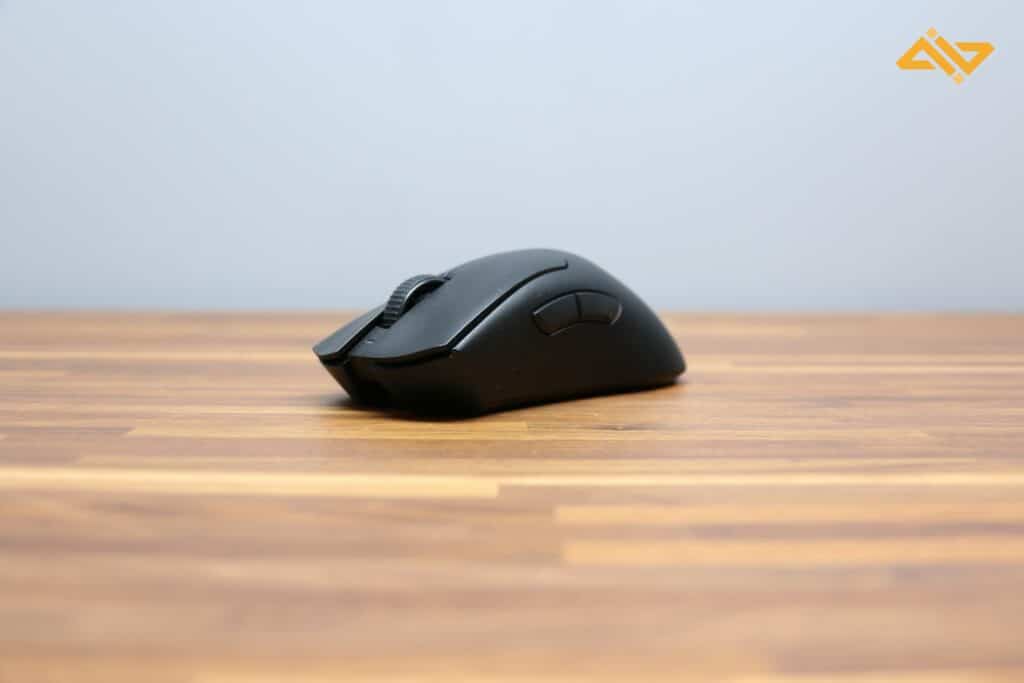 The Deathadder V3's main buttons are light and crispy. While not a lot of pressure is required to interface with the top buttons, it's not too sensitive that you'll end up firing when you don't want to. This balance provides quite possibly the best feeling buttons of the Deathadder series so far. Razer's Gen 3 Optical switches work as well as you've come to expect and have practically flawless implementation here.
The side buttons are a little closer together than the V2 Pro, which makes them easier to press with your thumb. A perfect upgrade for those that use side buttons quickly and frequently. Just like the top buttons, the sides are nice to use and are easily defined. There's no sign of sticking, and they can take a beating. If you find the buttons too slick, the optional grips make them stand out even more.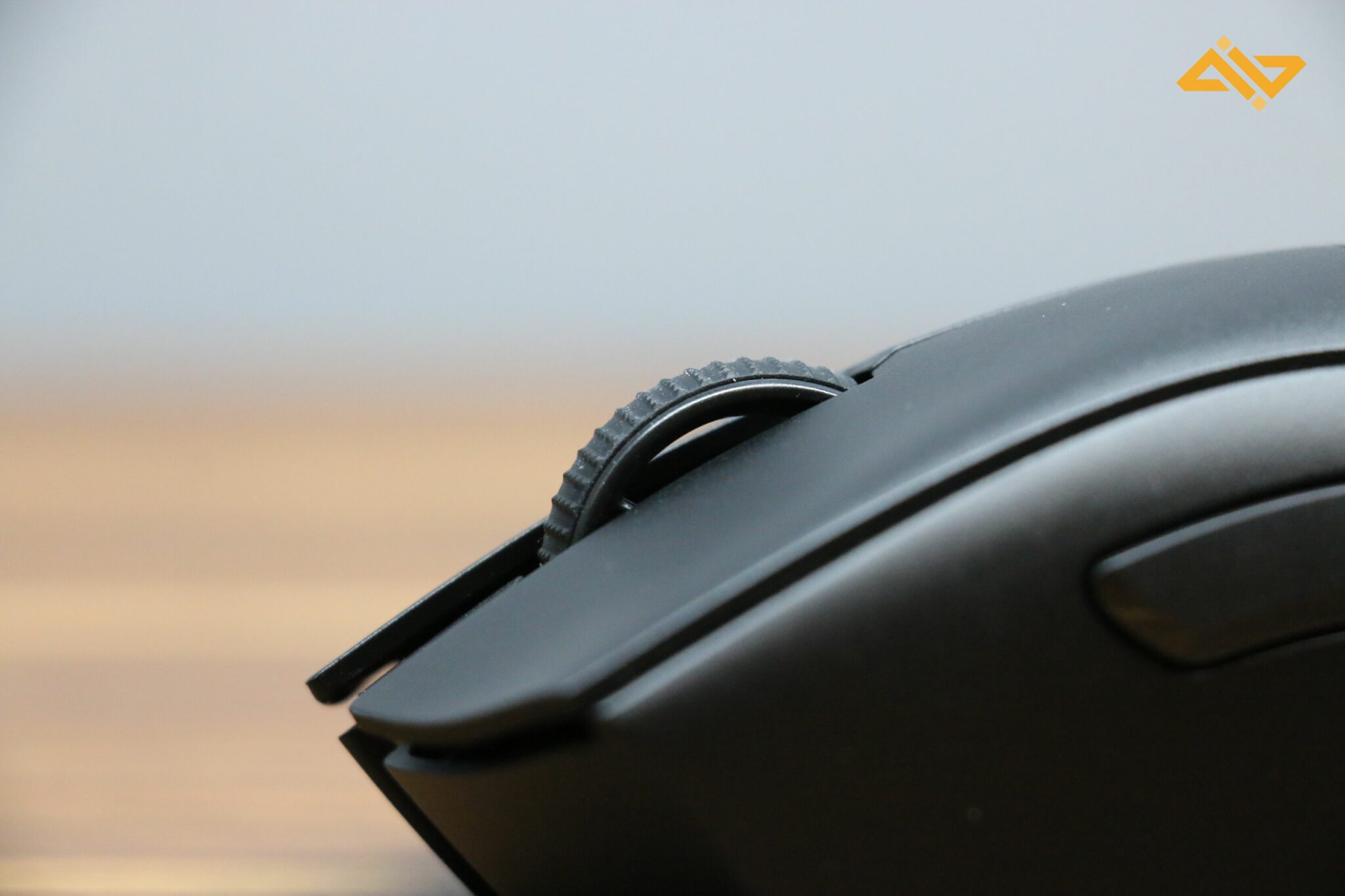 Even though the shape of the mouse is different from the others, the incredible Deathadder scroll wheel remains unchanged. With excellently spaced notches, the wheel is accurate and, even with a lot of pressure applied, doesn't wobble. Clicking the wheel feels as crispy as the rest of the buttons, and there are no issues, no matter how intense a game gets.
User Experience & Sensor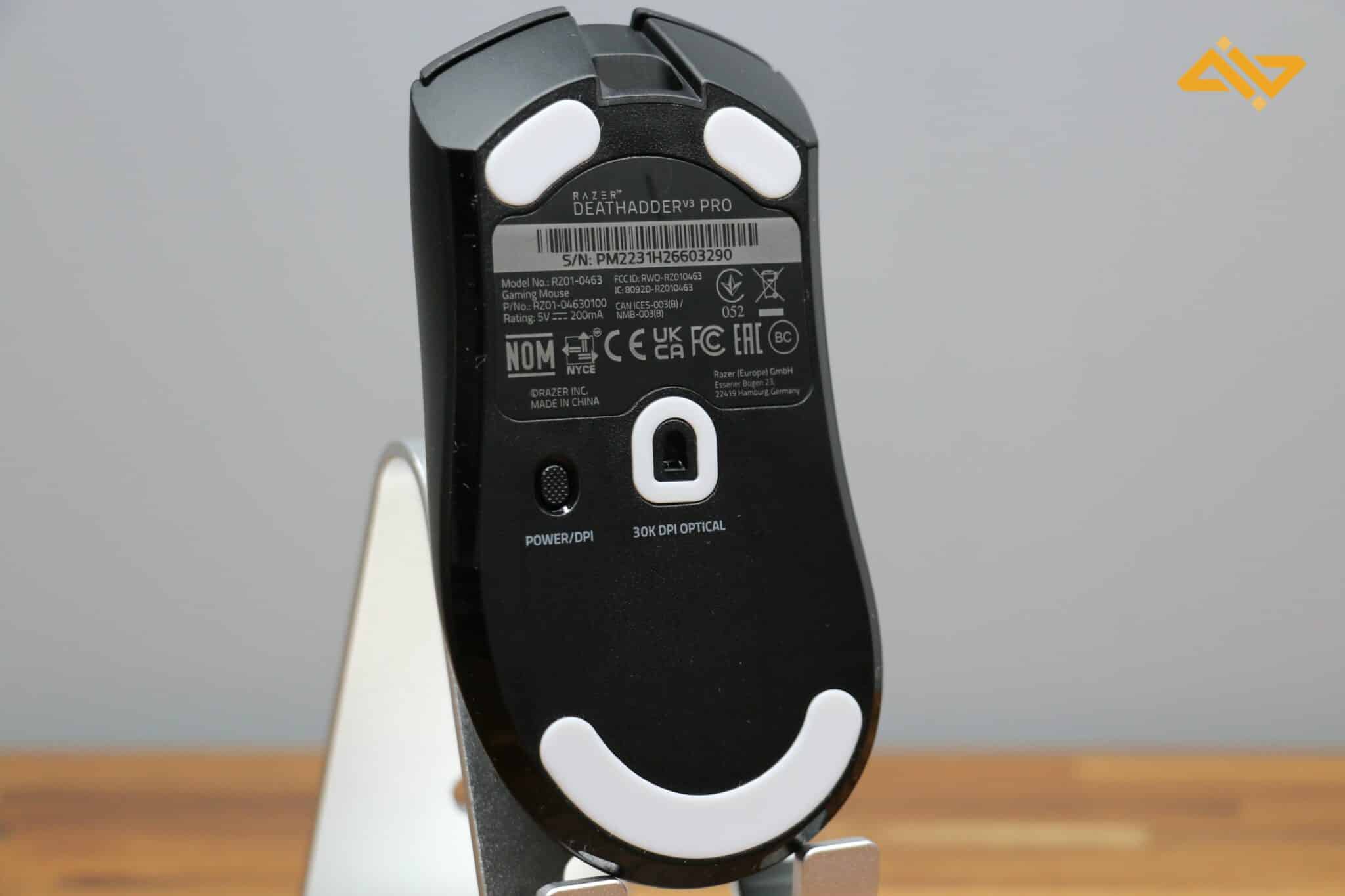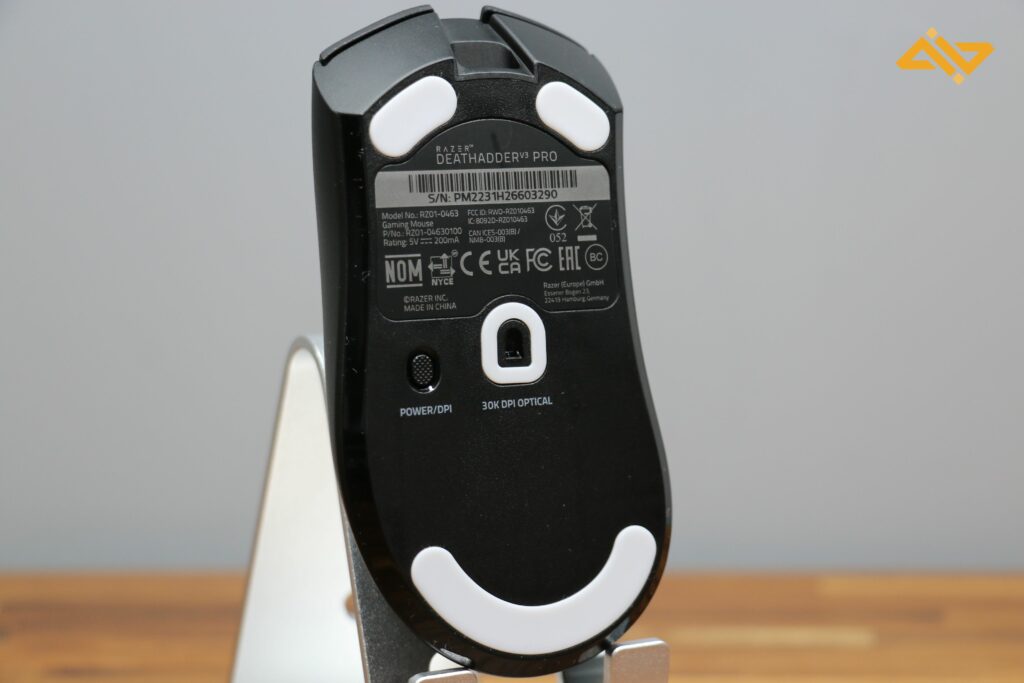 Overall the V3 Pro has a great feel when in-game. While the textured shell can be a little uncomfortable at first, it doesn't take long to get used to it. The texture allows you to grip the mouse with ease, and regardless if your hands are dry or clammy, you're unlikely to slip off. While the V3's size is perfect for bigger hands, it could feel a little more uncomfortable for those with smaller palms.
Perfect for claw and palm grips, the V3 Pro is easy to use regardless of your preferences. The feet create an accurate slide on a variety of surfaces, and the Focus Pro 30K optical sensor tracks with pristine precision. The sensor's smart tracking feature provides a consistent experience, making your aim reliable no matter where you play.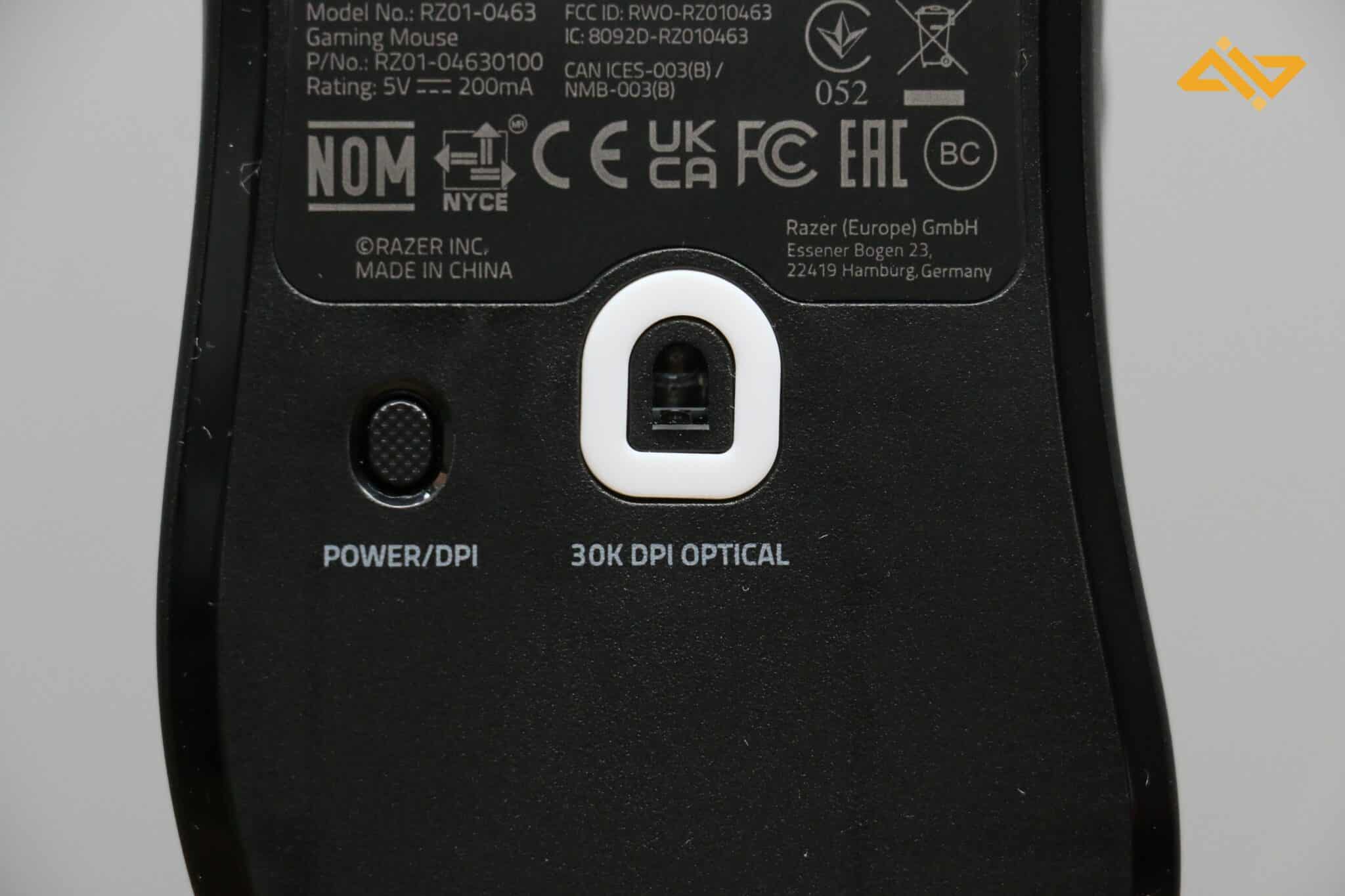 It's always a shame when wireless peripherals don't include a cradle for the USB dongle. Presumably, the V3 forgoes this to make the mouse lighter. Naturally, if you're not planning on travelling with the mouse, this isn't much of an issue. But it's an unfortunate removal.
Battery
90 hours of playtime is respectable when the weight of the V3 Pro is considered. Though it is less than its predecessor's 120 hours, with the attachable cable and quick charging time, it's more than enough for most users.
While there's not a lot to complain about regarding the battery, it would be nice if there was a clearer indicator when the mouse was running low, like what can be seen in the Xtrfy M8.
Connectivity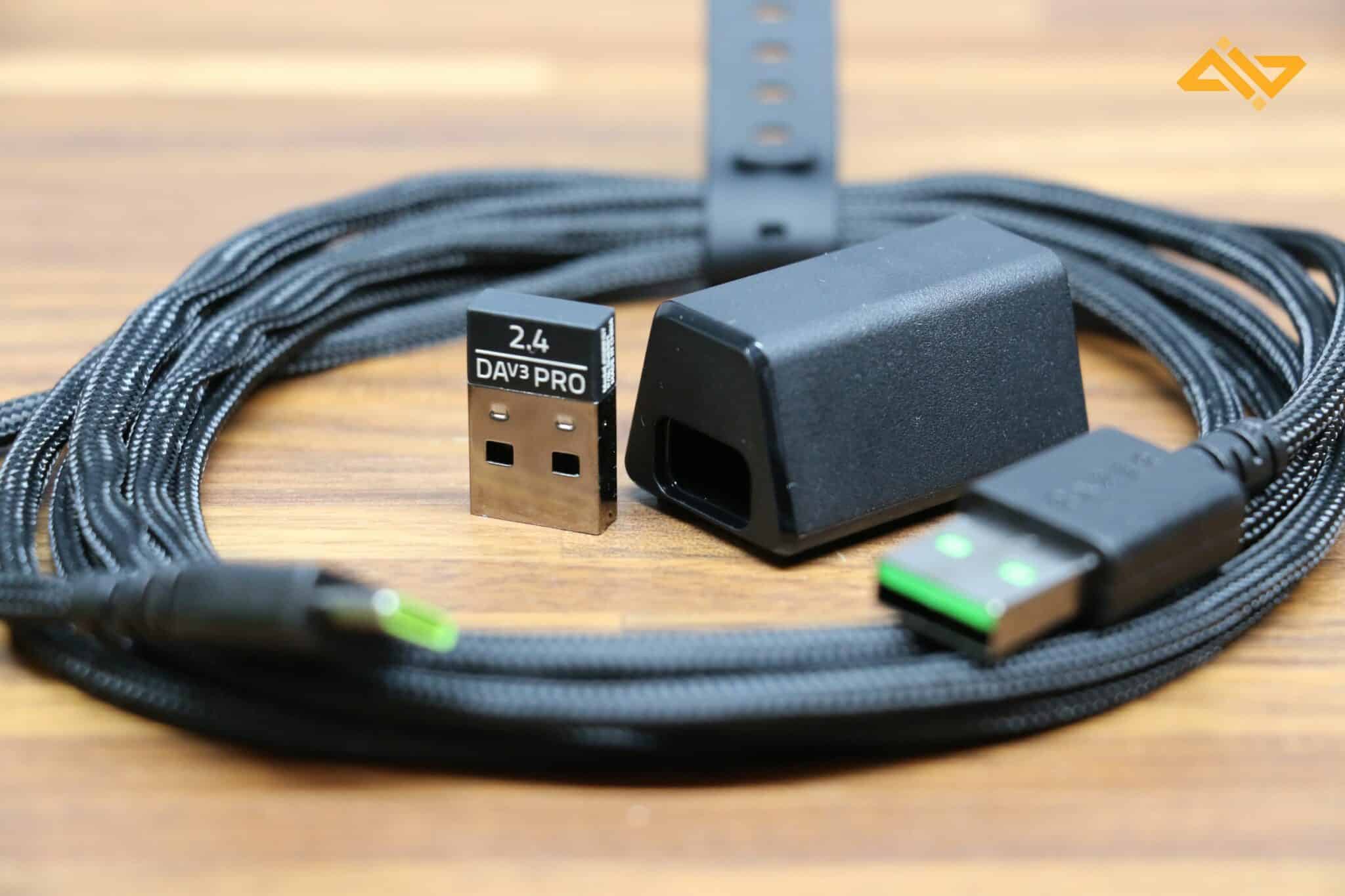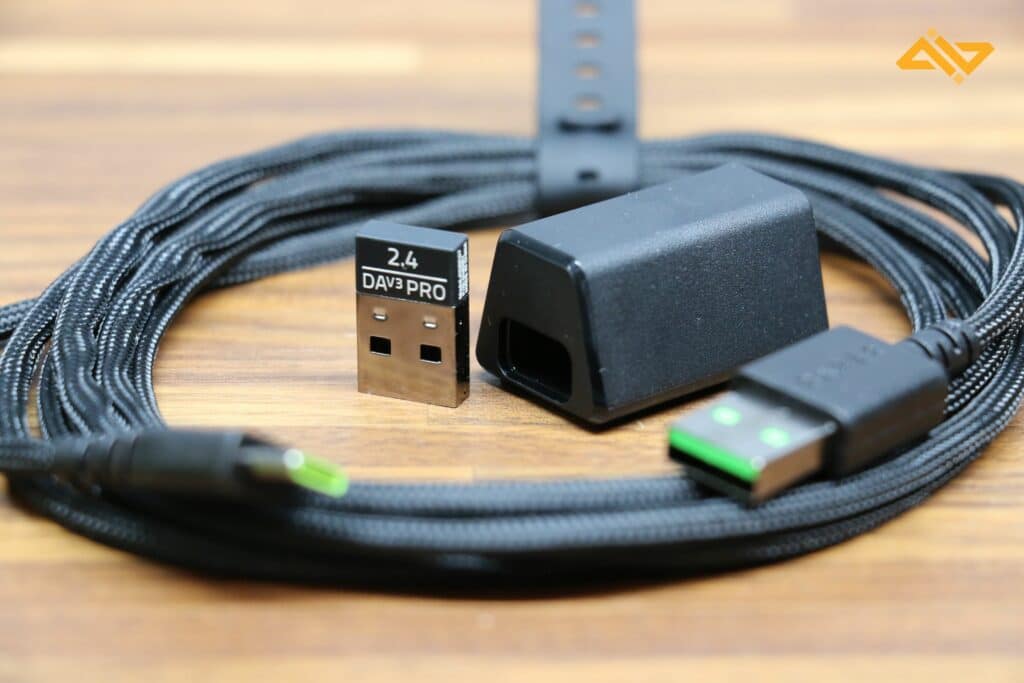 With impressively low latency and no stuttering at all, the V3 Pro is flawless in wireless mode. Even sitting a reasonable distance away from the rig, you can rely on the V3 Pro to never drop out on you. Every movement will remain precise.
Software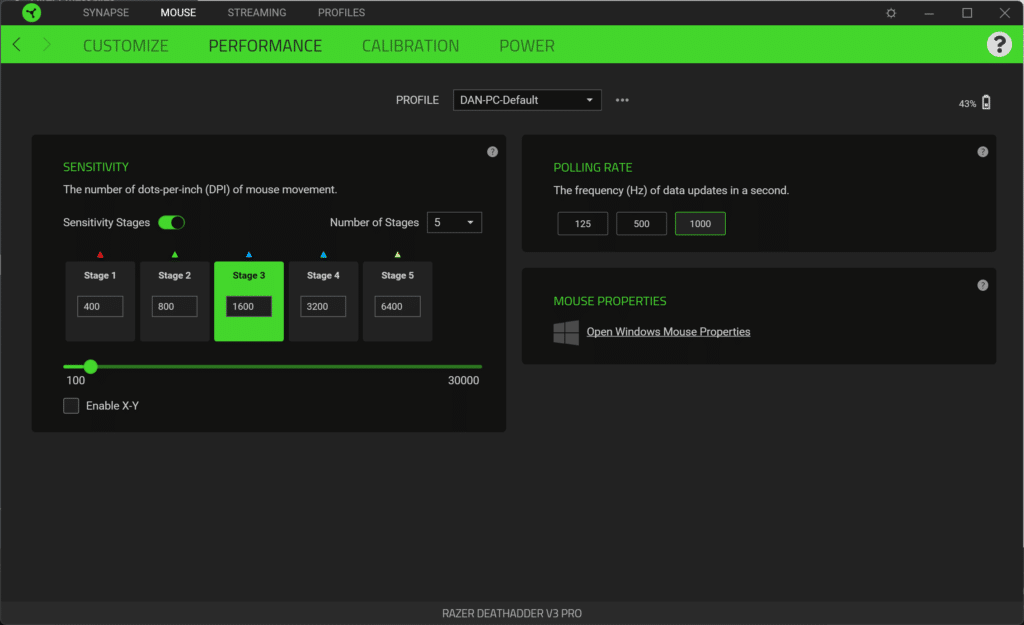 Razer Synapse is optional software that allows you to customise your Deathadder V3 experience. With the ability to tweak the mouse's DPI, polling rate, as well as button mappings, it's necessary for competitive gamers.
Naturally, you'll miss the ability to customise RGB effects with the Deathadder V3, but the other options available are intuitive and numerous in this solid software package.
Should you buy the Razer Deathadder V3 Pro Gaming Mouse?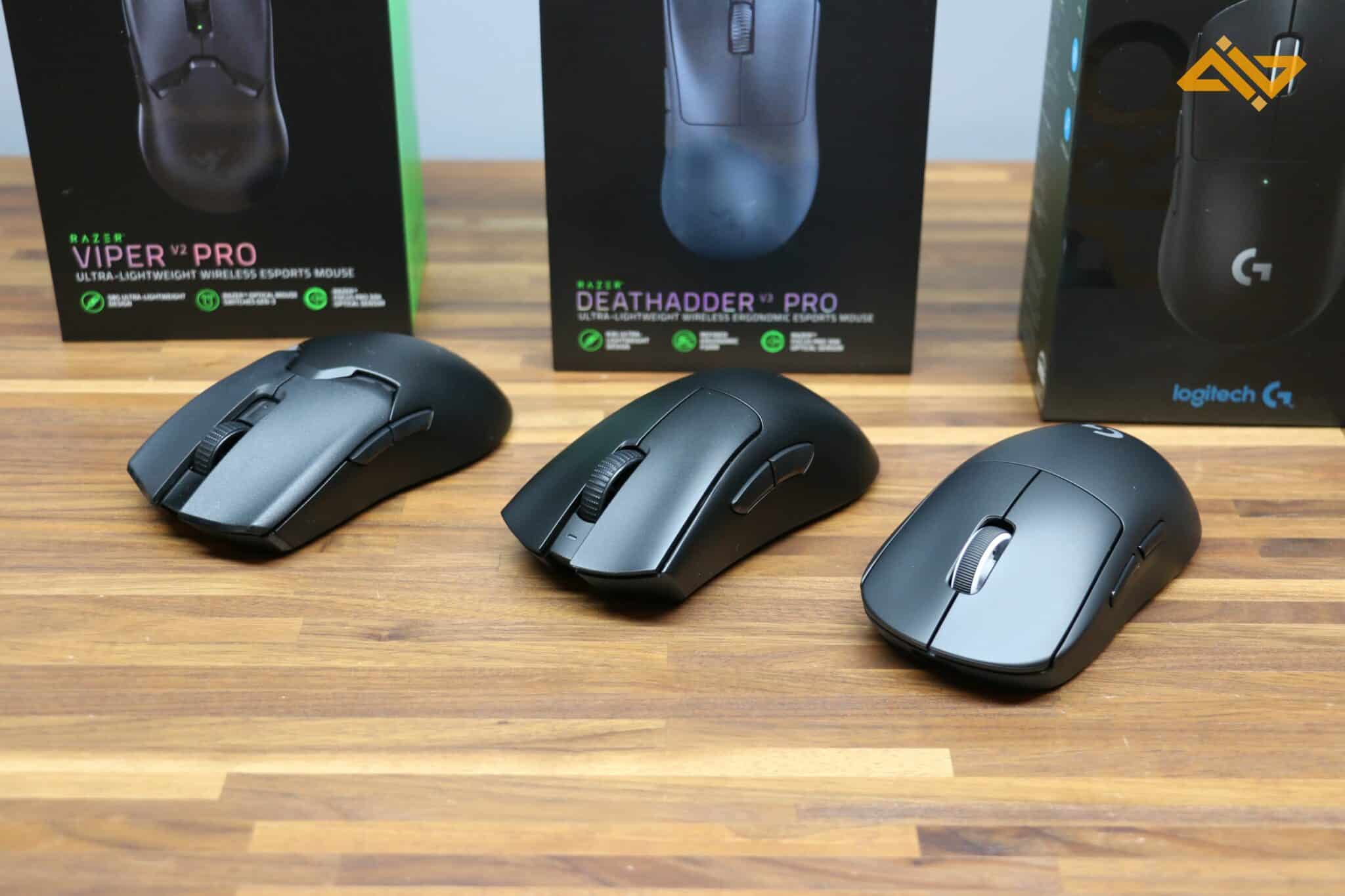 Razer has a reputation for reliable hardware. The Deathadder V3 Pro lives up to this. If you're a gamer who plays fast shooters like Valorant, you'll find the mouse being able to keep up with your every move. But that's not where this durable mouse stops. Even slower games akin to No Man's Sky feel brilliant with the V3 Pro.
If you want to use the mouse in an office setting, its sleek and subtle design makes it look like your typical desk mouse. The scroll wheel breezes through documents, and the precise sensor makes repetitive tasks that much easier.
If you're looking for a deluxe lightweight gaming mouse that can keep up with you, the Deathadder V3 Pro is an easy recommendation. However, if you already own a premium Razer mouse, especially the V2 Pro, the changes to the V3 Pro aren't likely going to be worth it for the asking price.
Conclusion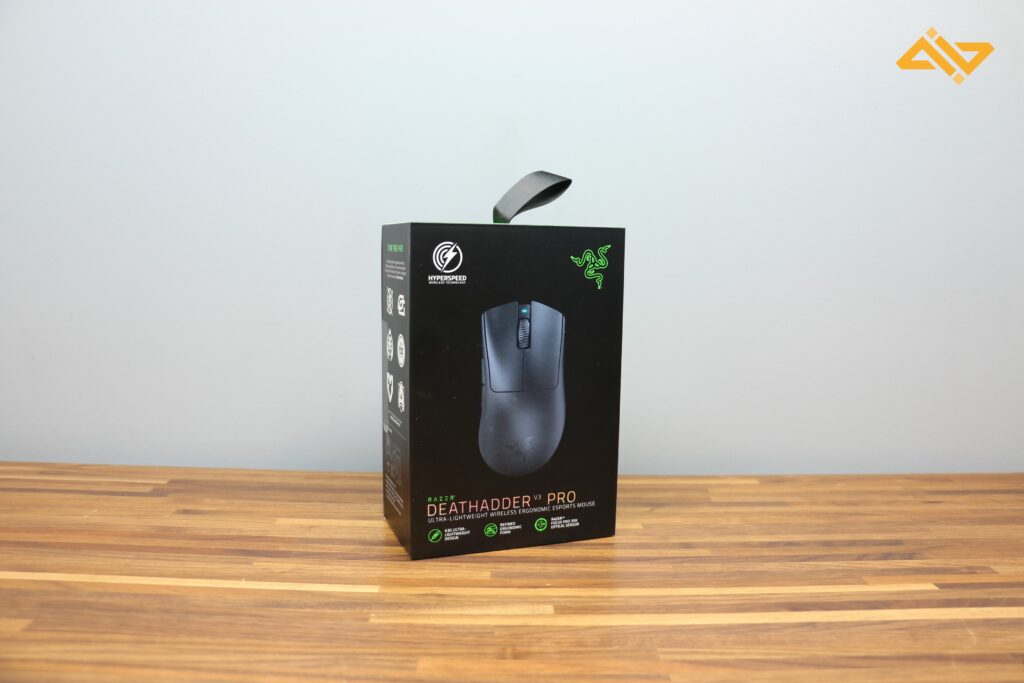 Solid at every turn, the Deathadder V3 Pro is an impressive gaming mouse. With an incredible sensor, great buttons, and good battery life, there's very little to complain about in this package. The plain design may be a problem for some, and the wide shape of the hardware may be a dealbreaker. However, for those that want a bigger mouse without all the shining RGBs, look no further.
While there's nothing here that demands an upgrade for users that already have a similar mouse, this is an easy buy for those looking to get their first proper gaming mouse.