Razer has built a reputation on quality gaming peripherals. Packing their uniquely shaped devices full of RGB lights, they catch the eye of gamers and non-gamers alike. The Viper Ultimate was a great entry into the wireless gaming mouse space, leaving little room for the V2 to improve upon.
The rubber side grips and RGB effects are gone. But so is 16 grams of weight. On top of that, an upgraded sensor and longer battery life make the V2 a notable upgrade. But is it enough? Is it worth Viper Ultimate owners swapping to the V2? In this Razer Viper V2 Pro review, we answer those questions.
Tech Specs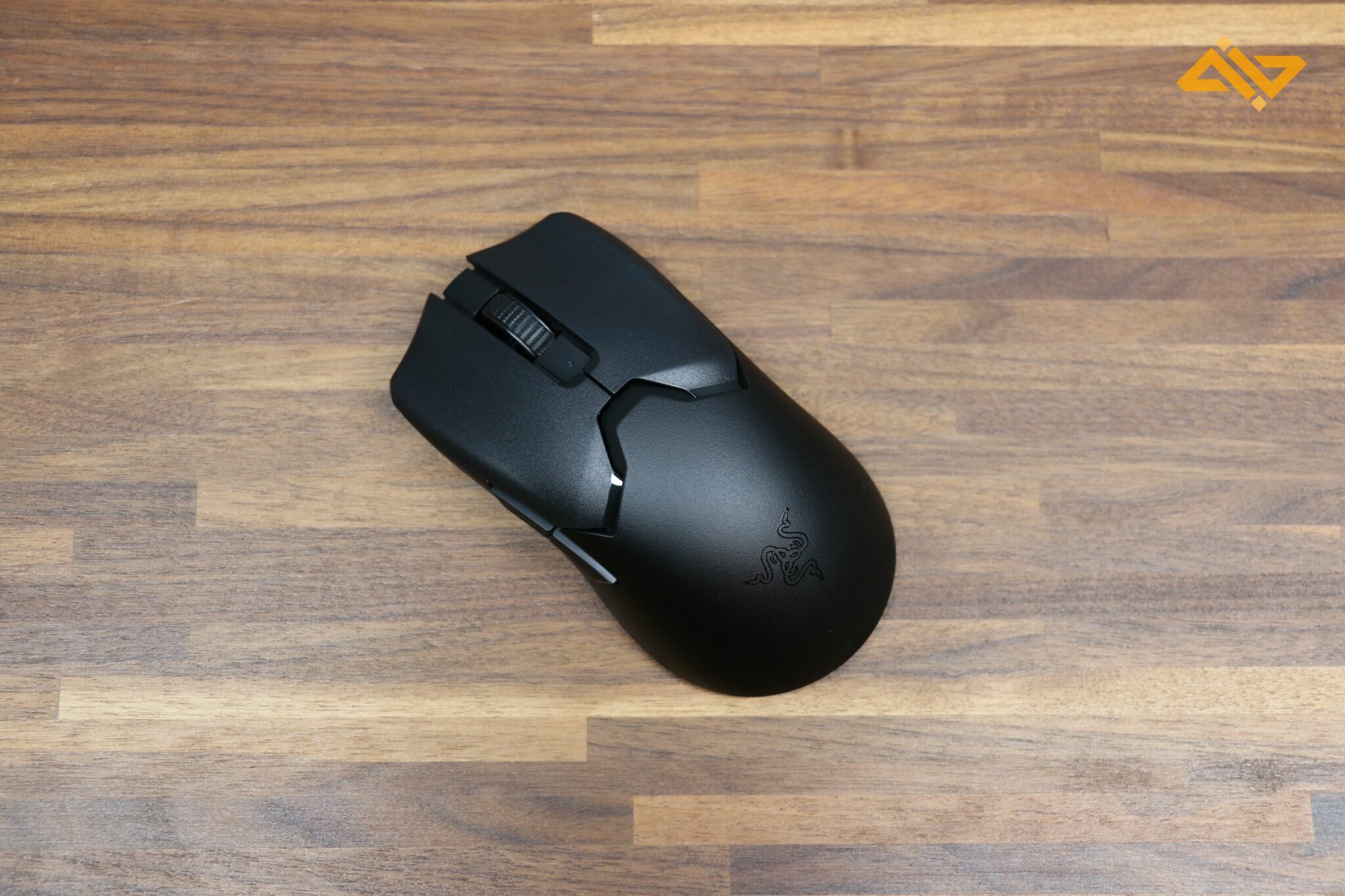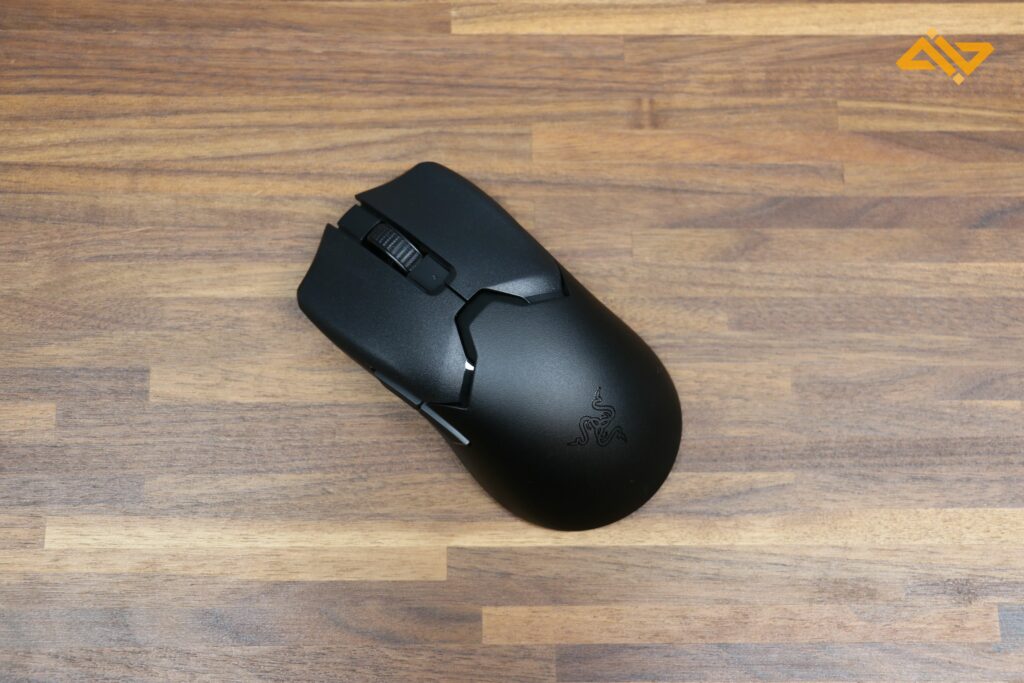 Dimensions – 12.65 x 6.62 x 3.78 cm
Weight – 57 grams (0.12 lbs)
Switches – Razer Optical Mouse Switches
Buttons – 5
Sensor – Razer Focus Pro 30K Optical Sensor
Cable – USB-C to USB-A
Connectivity – Wired or 2.4 GHz wireless
Battery Life – 80 hours
Packaging & Contents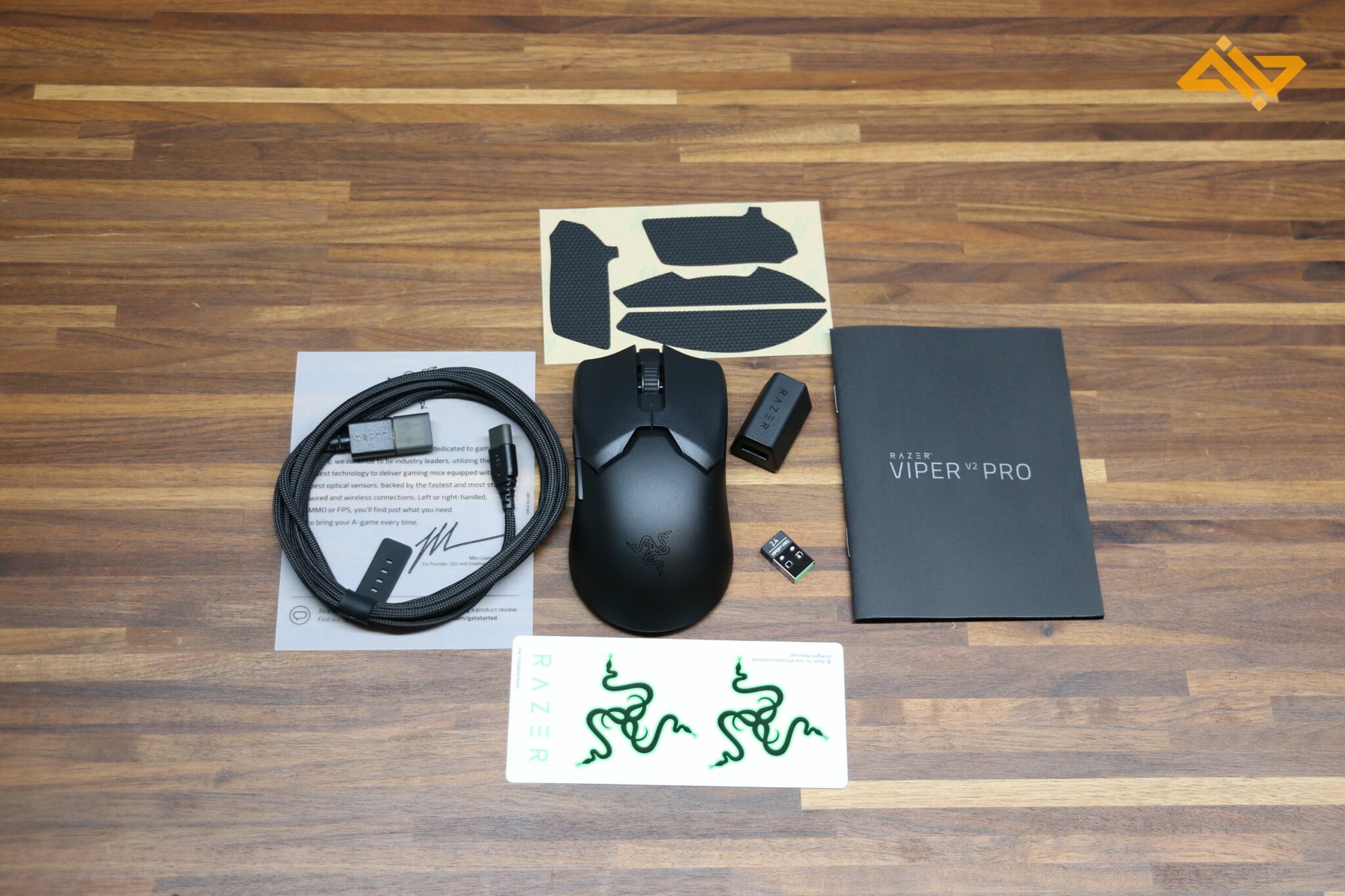 Coming in a dark box with a green flourish, if you have any familiarity with gaming mice, you'd be able to immediately recognize this as a Razer product – a true testament to their branding.
Upon opening the box, you'll find the Viper V2 cradled in its specialist layer, keeping the rest of the box's contents out of sight for now.
The box contains:
Razer Viper V2
USB Reciever
USB Reciever Extender Adaptor
USB-A to USB-C Cable
Optional Grip Stickers
Razer Branding Stickers
Quickstart Guide
The cable feels durable and is a great length to suit any user or setup. The extender adaptor is a great addition, as are the grip stickers that help your hand stay on the mouse better.
If you miss the glowing Razer logo from the previous Viper model, the green stickers provided have your back. They're not intended to be stuck on your new Viper V2, but a splash of color is sorely needed.
Weight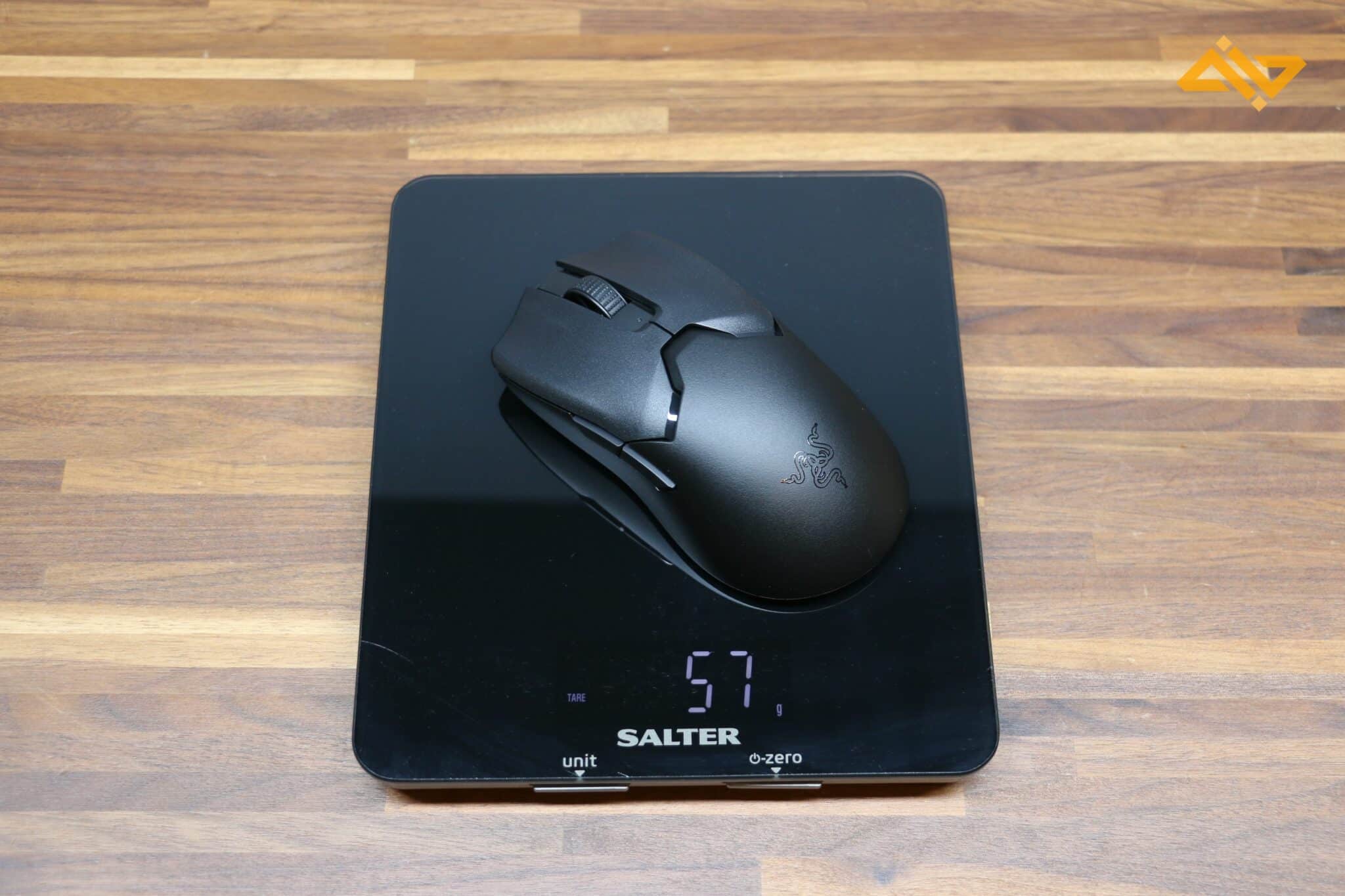 Coming in at an astounding 57 grams, the Viper V2 is pretty much as light as it gets for wireless gaming mice. Not only is it lighter than the Viper Ultimate's 74 grams, but it compares well to other decidedly light mice. It's lighter than the Fnatic BOLT, which sits at 69 grams, and even the Logitech G Pro X Superlight, which is 61 grams. The light weight is the Viper V2's strongest selling point.
It's rare to find such a light mouse with a premium feel and features, but Razer has managed it. In doing so, they've potentially created something special in the Viper V2.
Build Quality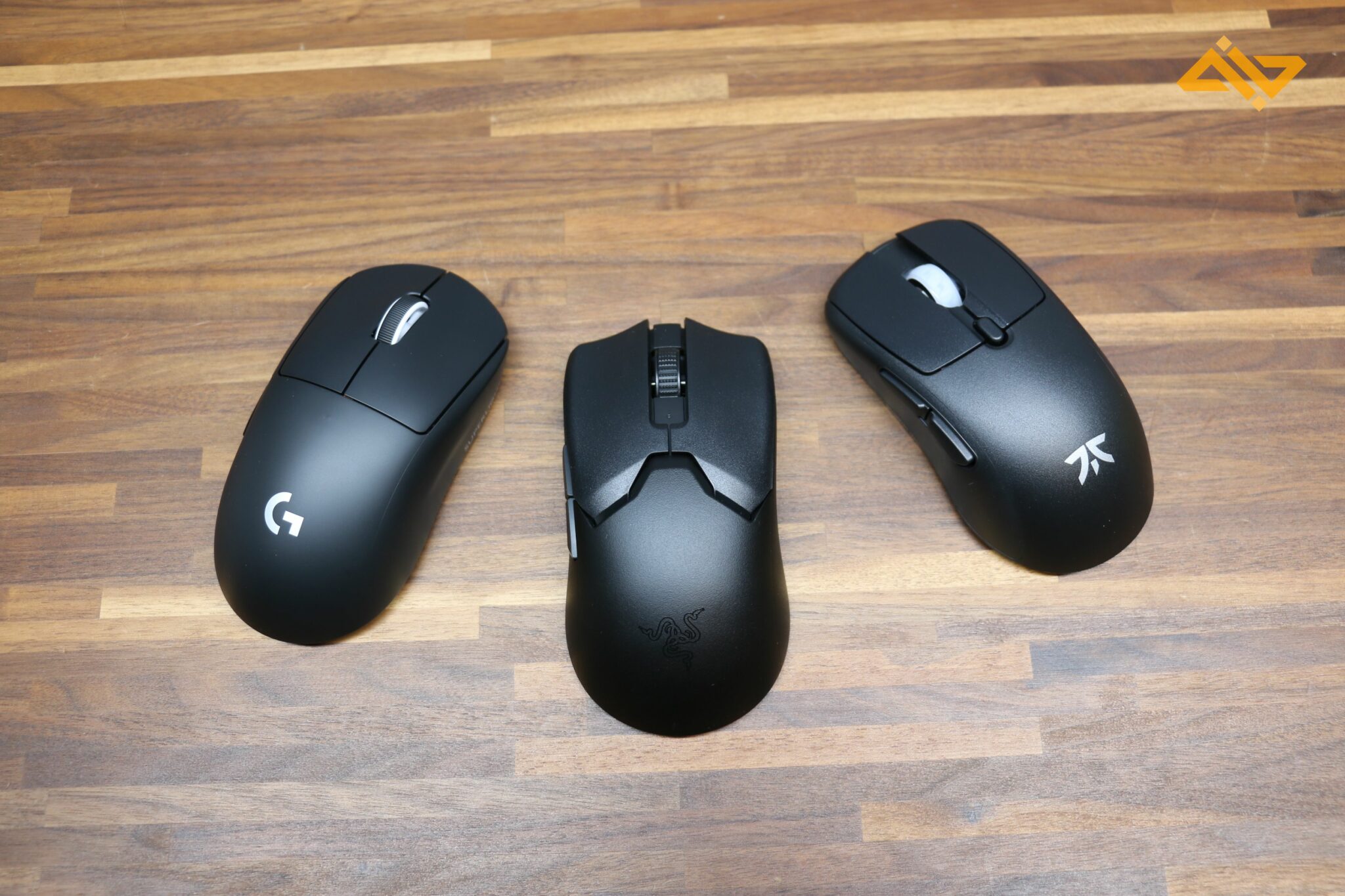 Razer has kept the shape of the original Viper mouse, and it's clear why. With its unique contours and raised buttons, even in a muted black, it screams 'gaming mouse'. In a lineup of mice, the Viper V2 is going to stand out almost every time.
As mentioned earlier in this Razer Viper V2 Pro review, the rubber grips of the previous Viper mouse are now optional, which is appreciated. Some gamers prefer the smooth feel of a sleek mouse. By making the grips an optional extra, the end-user has more options they can use to match their preferences.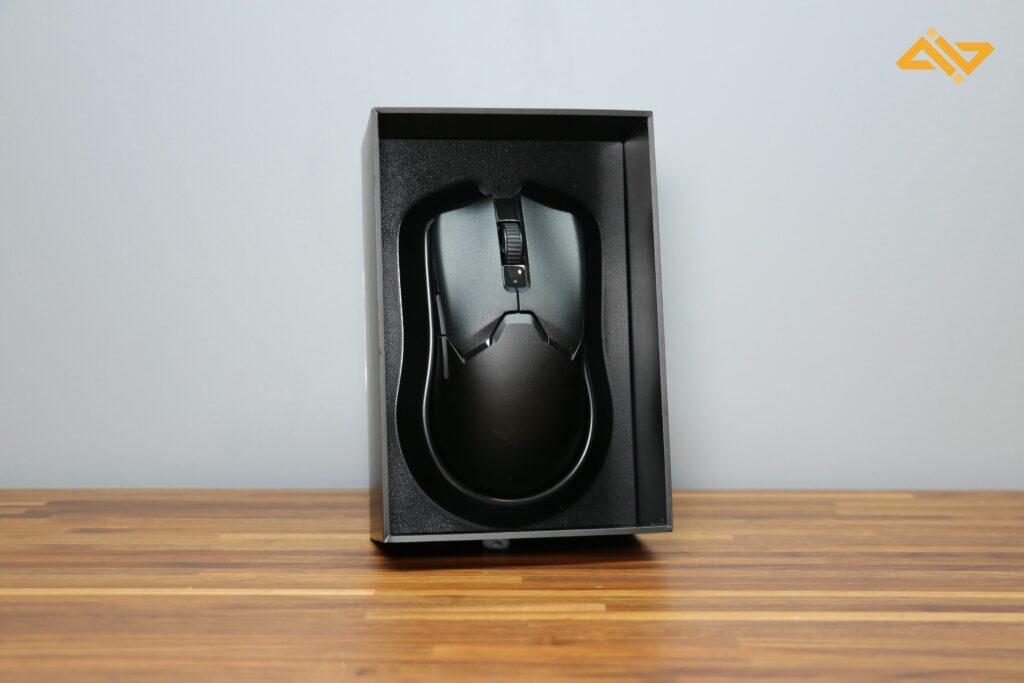 To reduce the weight of the Viper V2, Razer has removed the thing they seem to love most – the RGB. Now the Viper V2 has no flair at all. While this isn't a problem, it's a strange and sad day when Razer releases something that doesn't glow.
Buttons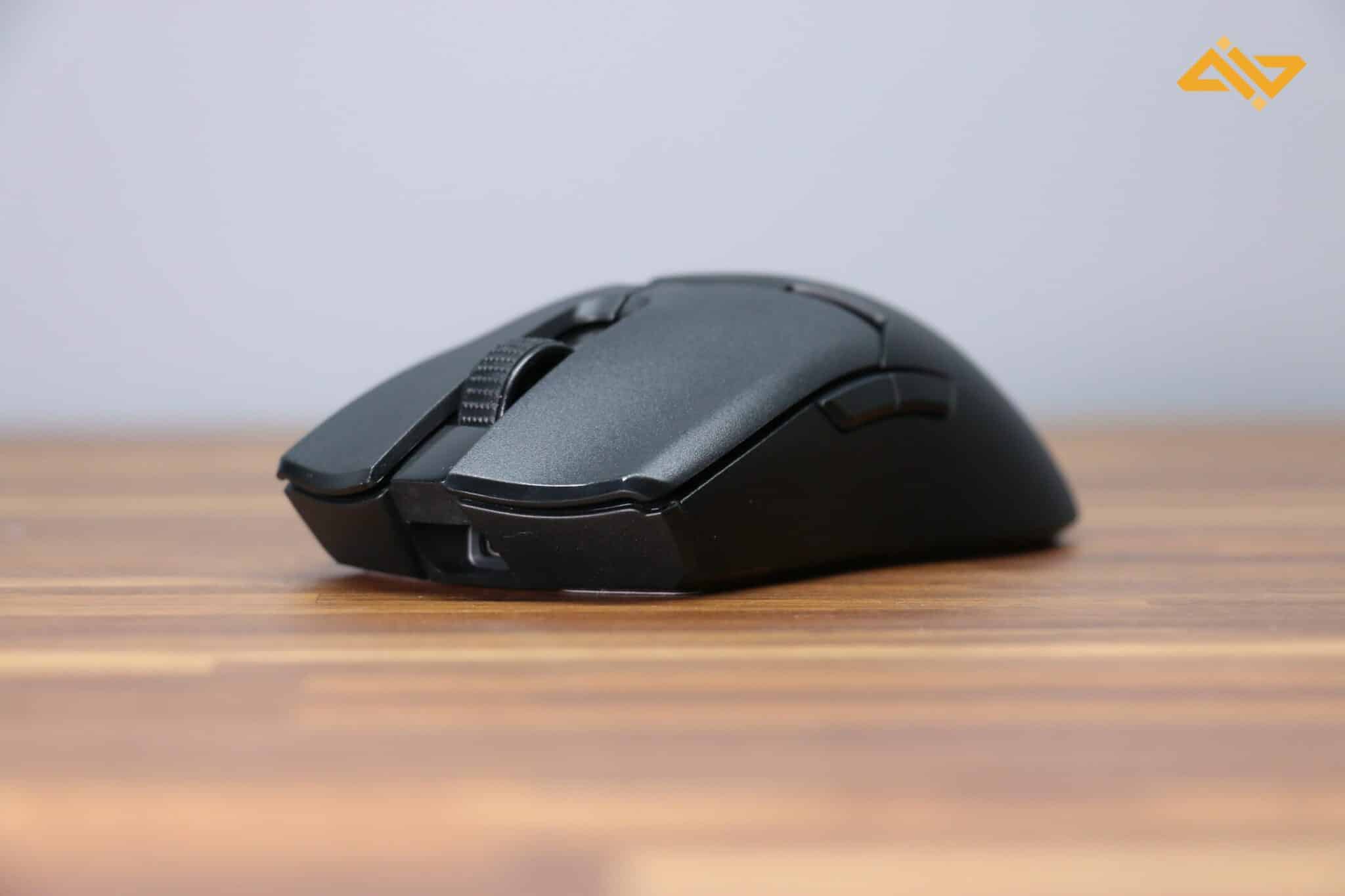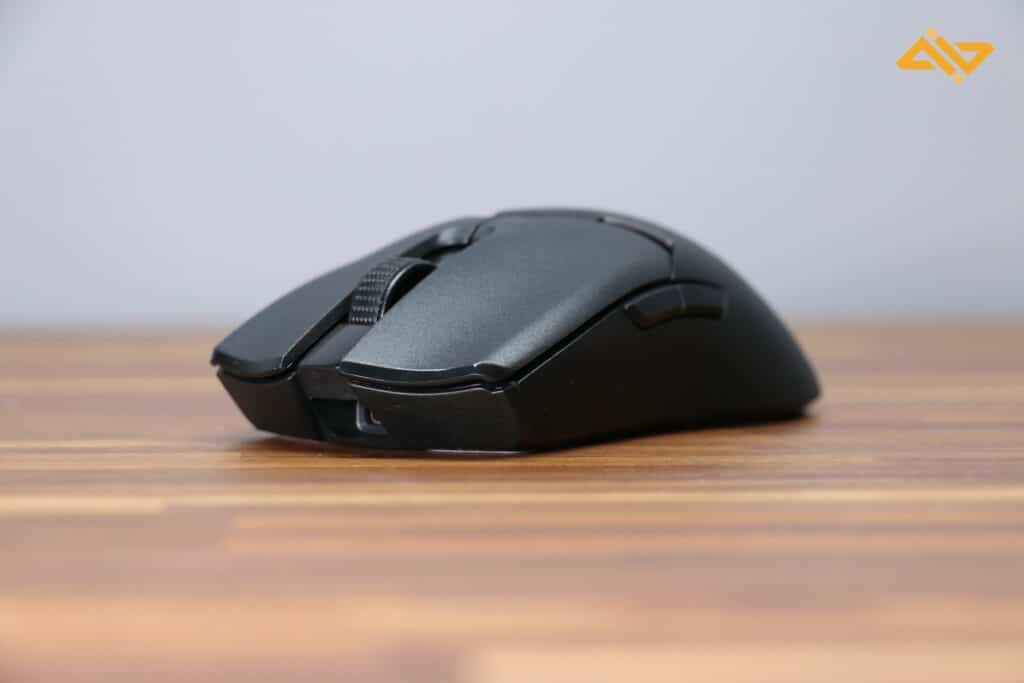 Comparing it to the original Viper line, the V2 removes two ambidextrous buttons, bringing the total number of buttons down to 5. While 5 is the standard for these types of lightweight mice, it's still a little disappointing to see the reduction.
The main mouse buttons stick up and feel great to interact with. They emit a satisfying click, they're responsive, and they never stick.
For an example of the Viper V2 Pro's clicking, listen to this:
The side buttons protrude a bit from the mouse, which makes them much easier to use. Like the front buttons, they feel good to use and are accurate. Not just that, though, they are easily the best buttons in the Viper line yet.
The scroll wheel works like a dream. Sturdy, responsive, and feels great to click. It has a nice tension, and the notched rubber coating makes scrolling precise.
User Experience
Using the Viper V2 is a brilliant experience. Claw and fingertip grips are preferred, and you'll have no issues holding the mouse either way. No matter how hard you try, you'll hear no rattles from the mouse itself, and while light, the whole thing feels sturdy and durable.
Unfortunately, the Viper V2 has no place to store the wireless USB receiver, which is a big miss. With how small the receiver is, it would not take much to lose it while traveling. This is the biggest point of issue in the user experience section of this Viper V2 Pro review. The lack of a dedicated cradle could be off-putting if you were hoping to take this mouse with you while you travel.
Sensor & Feet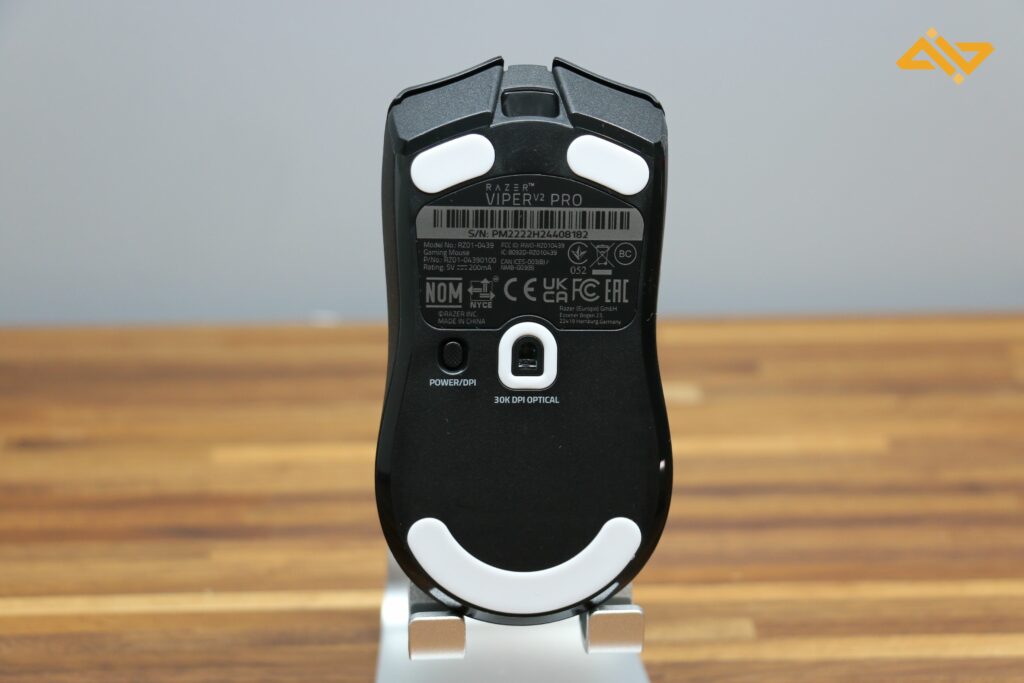 Razer's Focus Pro 30K sensor is practically perfect. Not only is it accurate on your typical desk surface, but it also handles well on more unorthodox textures. The Focus Pro 30K is such a reliable sensor that it can even work on glass that's 2mm thick. No matter where you use it, you'll never have to worry about it not tracking well. When it comes to tracking, the Viper V2 just works without the fuss.
The stock feet are high quality and also play well on practically any surface. Creating enough drag to provide methodical movements but not enough to stop you in your tracks.
Battery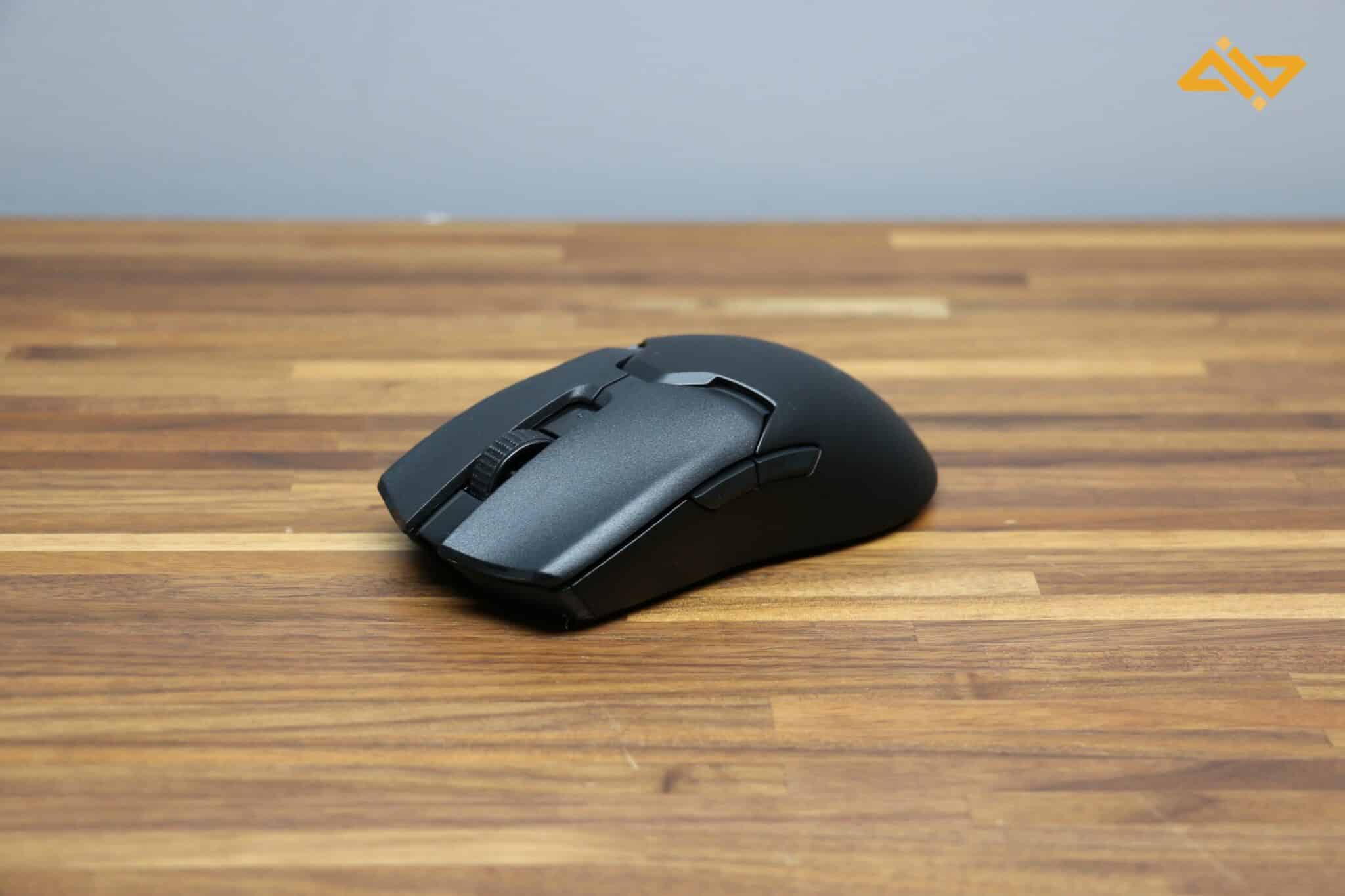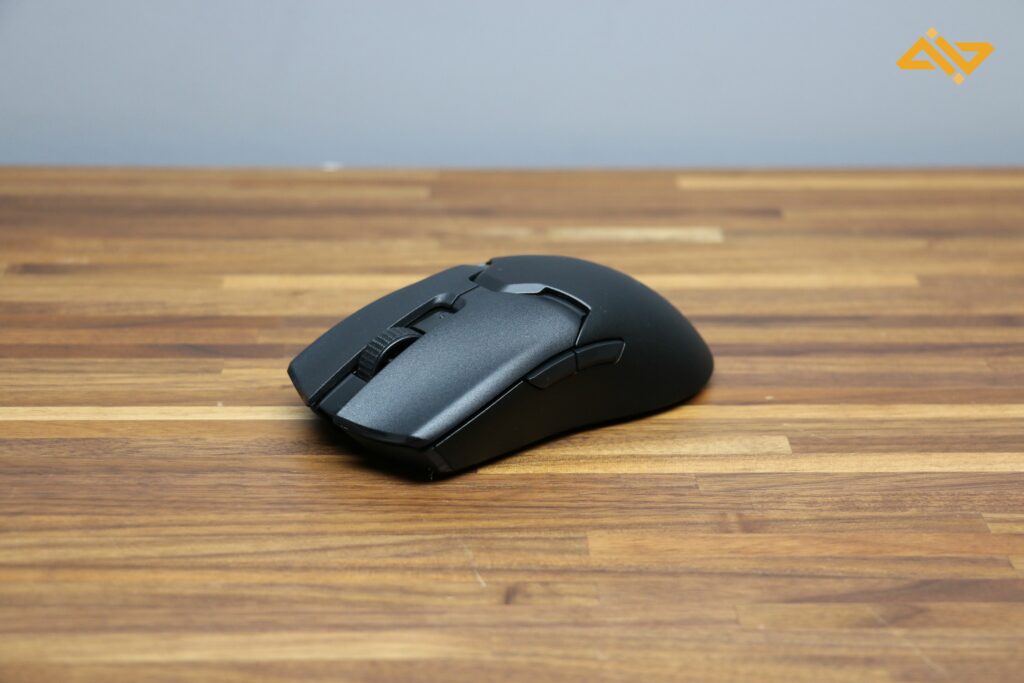 You'll get around 80 hours of playtime between charges with the Viper V2. It's an impressive feat that Razer has managed to keep the weight so low yet the battery capacity so high. Thanks to the long charging cable, should you want to use it while the battery is low, you should have no issue playing while it charges.
Connectivity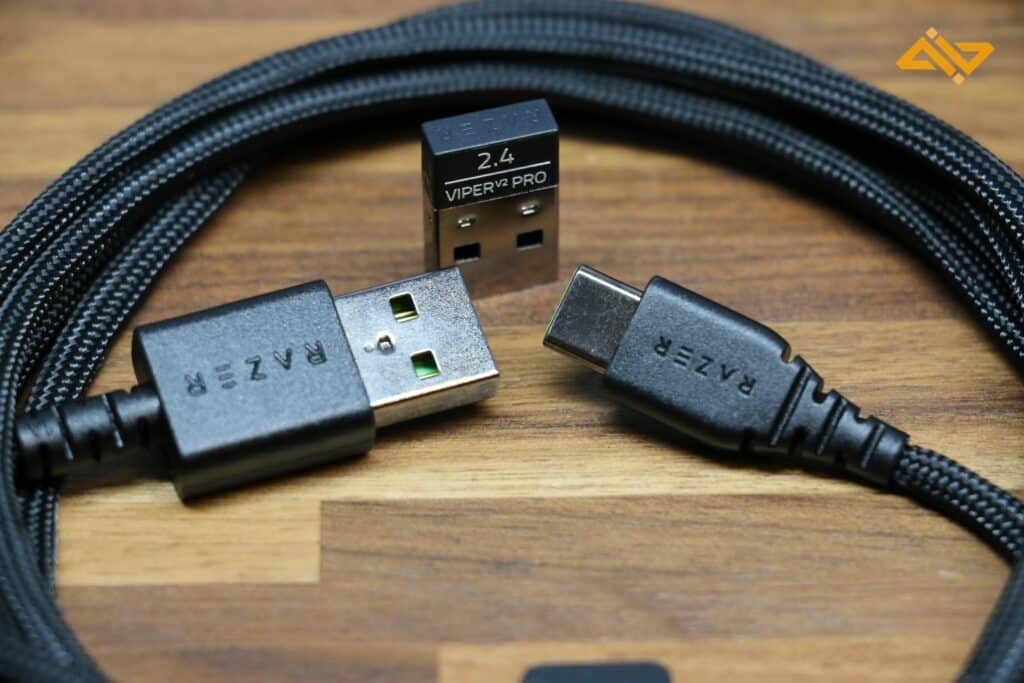 As you should expect from a mouse of this price, there's very little to complain about when it comes to connectivity. Even when expecting the usual issues with 2.4 GHz wireless devices, the Razer Viper V2 works without prominent issues. If a stable wireless mouse is your desire, the Viper V2 has that in spades.
Software
Razer Synapse is the software that will unlock the majority of features of the Viper V2. Whether you want to adjust your DPI, or polling rate, or remap any of your buttons, this is where you'll find the ability. The software also allows you to change your lift-off and landing distances, which is an atypical feature to include. However, for players that pick up their mice a lot during their playtime, this could be a game-changer of a feature.
Synapse is a piece of software that thousands of gamers trust every single day. With most declaring it a solid program for customizing mouse features, this Razer Viper V2 Pro review will be no different. Easy to access and easy to understand, Razer Synapse is solid.
Should you buy the Razer Viper V2 Pro?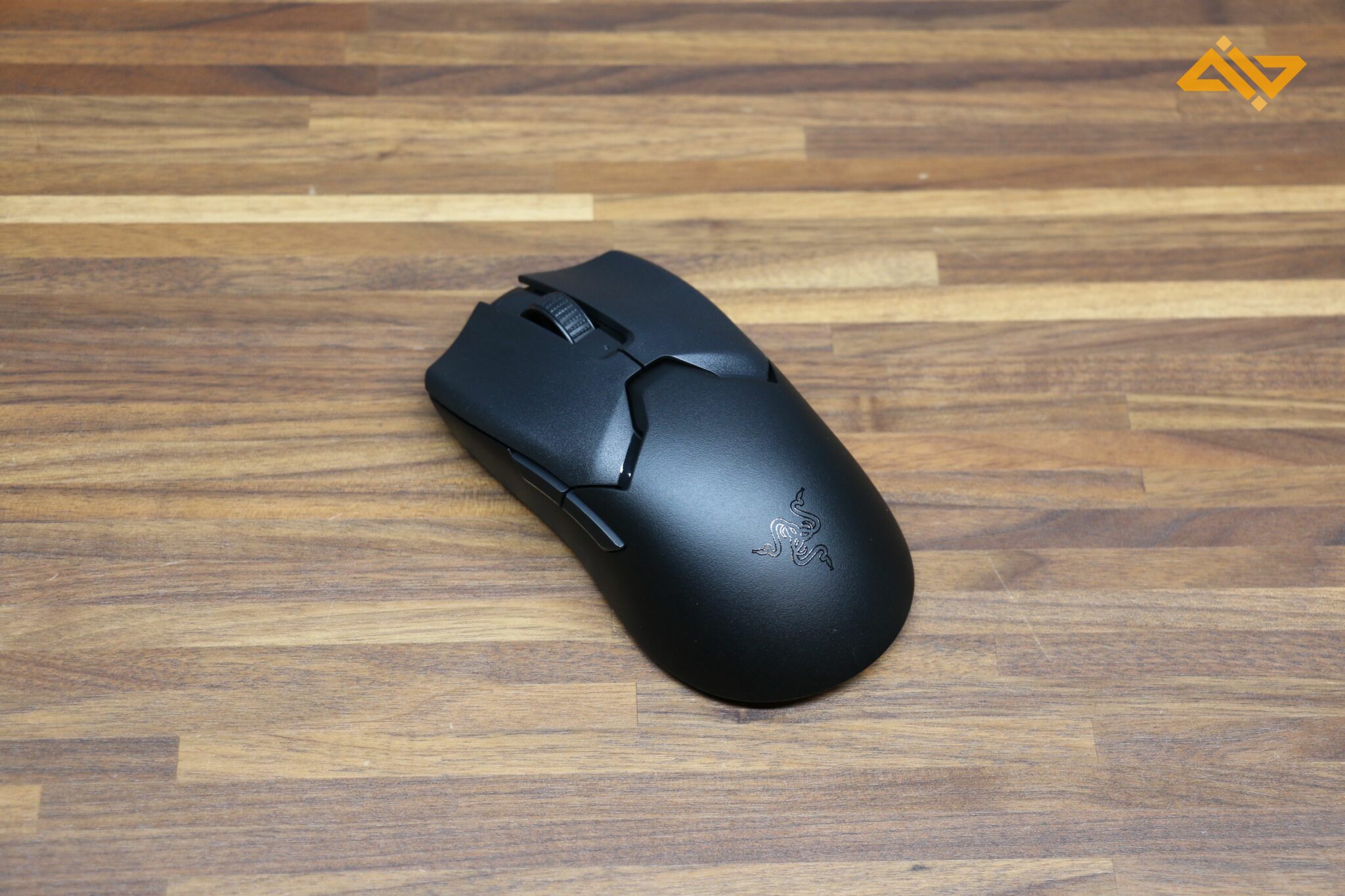 Excelling in first-person shooters like Valorant, the Razer Viper V2 is perfect for competitive games and gamers. This doesn't mean that slower games like Dead Space don't feel great when using the mouse, but the bar of expectation isn't as high. If you're not looking to focus on intense games, a cheaper option like the Genesis Zircon 550 may be a better choice as they get down with the basics quite well.
While the look of the Viper V2 may not be suitable for office use due to all the pizzazz it has, thanks to the incredible scroll wheel, parsing through professional documents is effortless.
Being incredibly light yet durable with an impressive battery life, the Razer Viper V2 is an excellent choice for FPS players that want to break into the competitive wireless gaming mouse space. However, if you already own a Viper, or mainly play slower games, then the asking price is likely not going to be worth it.