Recompile is an upcoming 3D Metroidvania from Phigames and publisher Dear Villagers. The title is set inside a mainframe and features some incredible visuals to really fit the world. Fans anticipating the title won't have to wait long, as the game is headed to PC, and consoles next month. Check out the brand new Recompile Release Date trailer, which shows off some new gameplay as well.
Dear Villagers have previously published titles like ScourgeBringer and The Forgotten City. Recompile is coming to next-gen consoles including the Xbox Series X, and PlayStation 5.
Recompile Release Date trailer
Here is the brand new trailer, which features some gameplay as well, giving players a deeper look at the world, and gameplay systems.
The game is coming to PC (via Steam), PlayStation 5, and Xbox Series X (including Game Pass) on August 19th. The game features some tight platforming, excellent visuals, fast-paced combat, and an environmental physics-based hacking mechanic.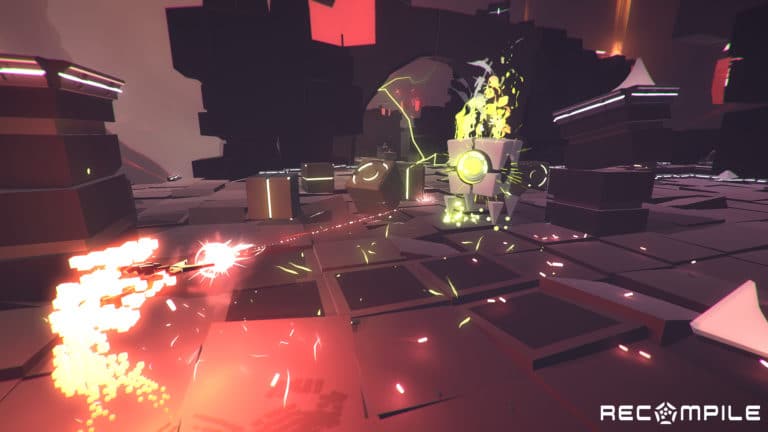 Recompile also has multiple endings that players will shape with their decisions. These small interactions repairing systems, hacking or destroying enemies, and exploring the deeper purpose of the mainframe, all contribute to the ending. Recompile also has a reactive soundtrack that adapts to the action.
The story is written by Faye Simms, and the game aims to explore themes of machine sentience and the nature of choice. Based on the Steam page, the entire narrative of the game takes place in 1 second of real-time.
3D Metroidvanias aren't that common, and it will be interesting to see what the developers have in store for fans of the genre.
Recompile on Steam
Steam players can now add the game to their wishlist at the following link. The Steam page gives even more details about the game, so make sure to check it out.
The game price will be €/$24.99, £19.99 on console and $19,99 £15,49 19,99 € on PC.
What do you think of the new release date trailer? Are you excited about the upcoming title? Let us know in the comments below and share your thoughts.