When Rockstar first released Red Dead Redemption in 2010, fans were thrilled by the western shooter. There was high demand for a follow-up, and after 8 long years of anticipation, the sequel finally hit consoles in 2018.
More than four years have passed since, and now the same question is being asked once again. When is Red Dead Redemption 3 coming out? That's a tough question to answer. Especially right now, when you're seeing leaks of GTA 6 running rampant like wildfire. But first, let's take everything into account before we jump to conclusions.
Will There be a Red Dead Redemption 3?
Yes, there will be a Red Dead Redemption 3. I tell you this as the franchise is one of Studio Rockstar's biggest accomplishments. So it doesn't seem likely that they would let such a globally successful video game series die out.
That said, you should still bare in mind that even though the game is going to be made, it won't be playable at least for a few years.
It's no secret that Rockstar has flourished hugely over the past decade. The massive success of both Red Dead Redemption and GTA 5 has given them an ample supply of funds. But we all know that Rockstar is a perfectionist. Let it be adding animations to every bullet fired in Red Dead or leaving footprints in GTA, Rockstar keeps track of every detail.
It'd be an understatement to call them perfectionists. Red Dead Redemption 2 might have been released in 2018, but no one would argue that it was ahead of its time. Yes, its plot is amazing, but the insane amount of attention to detail is what really sets it apart.
It's no wonder fans keep wanting more and more. But the developers are only human. And although you can be hopeful for a sequel, you'll have to hold on for quite a while.
Red Dead Redemption 3 Release Date
Sadly, there hasn't been any confirmation as to when the western gunslinger series will make its return. Judging from Rockstar's history, and considering the fact that GTA 6 might launch in 2024, it's possible you'll see Red Dead Redemption 3 being released in late 2028.
Previously, I was under the impression that 2027 could be a reasonable year to expect the game. And then, arguably, one of the biggest leaks of all time happened— GTA 6. The frenzy of events that transpired after the leak was overwhelming.
What's the Deal With Rockstar?
A number of legal issues had also arisen, and due to that, I'm convinced, along with many others, that Rockstar may, in fact, delay the originally planned release window of GTA 6— though we'll never be sure about this since no official statement exists.
But if this has happened, then surely the notion of Red Dead Redemption 3 has been delayed as well. And that leads us to my current speculation of the game arriving in 2028 at the earliest.
Another thing I've based this conjecture on is judging from Rockstar's history. In the table below, you can see the release dates of some of Rockstar's first-party games.
| Rockstar's Game | Release Date For Consoles | Release Date For PC |
| --- | --- | --- |
| Max Payne 3 | May 15, 2012 | May 29, 2012 |
| Grand Theft Auto V | September 17, 2013 | April 14, 2015 |
| Grand Theft Auto Online | November 18, 2014 | April 14, 2015 |
| Red Dead Redemption 2 | October 26, 2018 | November 5, 2019 |
| Red Dead Online | May 14, 2019 | November 5, 2019 |
Long Wait Times From Rockstar: The Real Reason
Up until the launch of GTA 5, Rockstar regularly released games. Afterwards, probably because of GTA 5's critical commercial success, they toned down things quite a lot. Fans didn't see Rdr2 till 2018, a period of 5 years later since their last game, a delay that wasn't previously seen with Rockstar's games.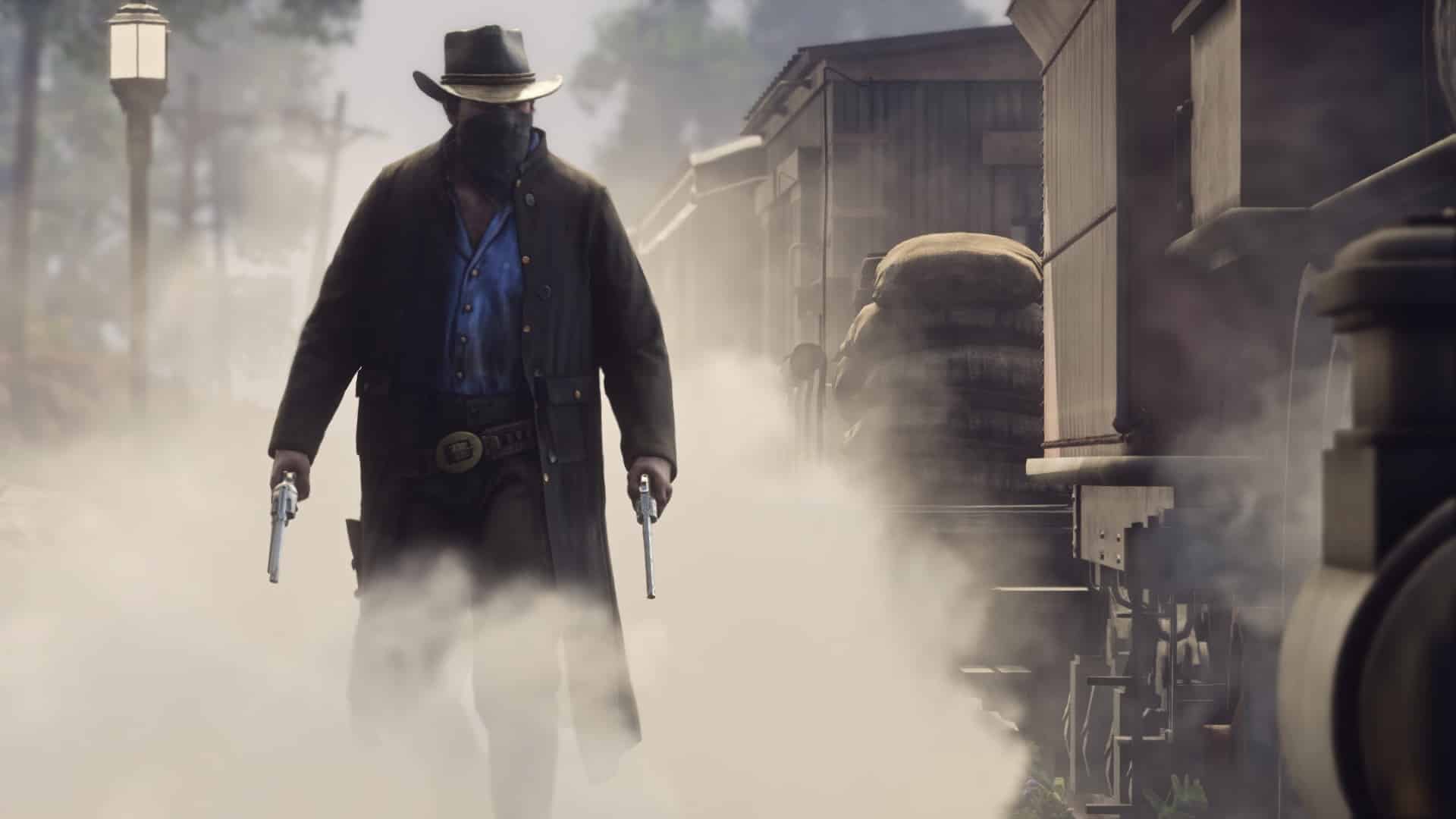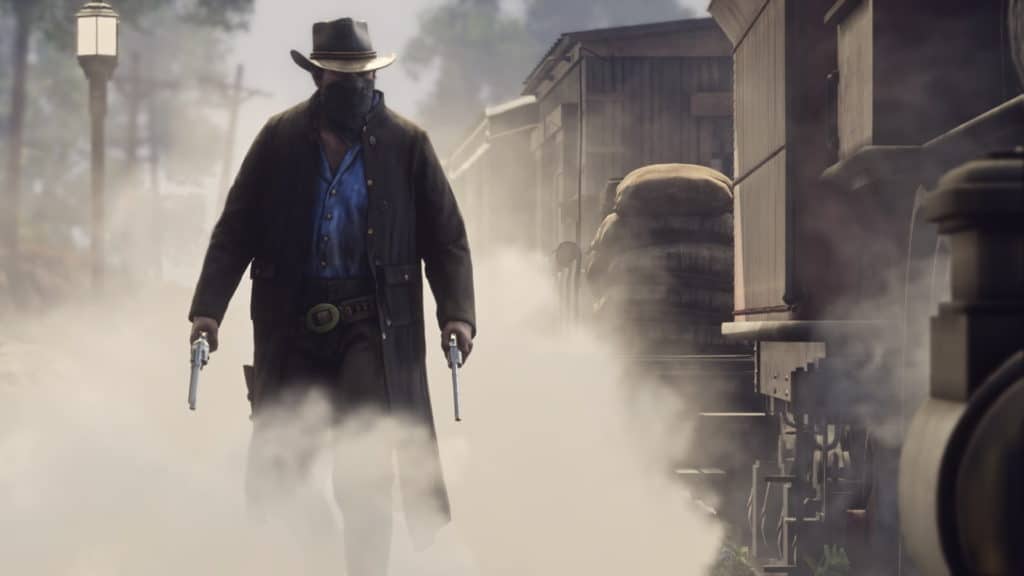 While the "GTA Online" and "Red Dead Online" experiences did release in the times between, those still weren't developed from scratch in the way a new IP or sequel is. Aside from these, sure, the GTA trilogy remaster and the Bully Anniversary Edition did manifest, but those weren't done by Rockstar's studios. Rockstar only played the part of being the publisher there.
Today, over four years have passed since the release of Red Dead Redemption 2. Allegedly, Grand Theft Auto 6 is Rockstar's upcoming game, but it too seems very far away as it wasn't officially announced until the leaks happened. So keeping all things in mind, late 2028 feels like the best bet.
Platforms Red Dead Redemption 3 Will Release On
Red Dead Redemption 3 will initially release on the Playstation 5, Xbox Series X|S, and Windows. This is all but a done deal unless Rockstar decides to skip the generation with the Red Dead franchise.
Though specifically when it comes to PC releasing dates Rockstar is known to put out the games a tad year or two late. Red Dead Redemption 2 came to PC a little over a year later than it did for the Playstation 4 and Xbox One. GTA 5 also followed a similar pattern with its 2014 PS4 and Xbox One release, followed by a 2015 release for Windows.
Considering how far RDR3 is, asking for a day-one PC port isn't too much to ask. But if things still take a turn for the worst, you could see a PC version in 2029 at the very least— well, hopefully.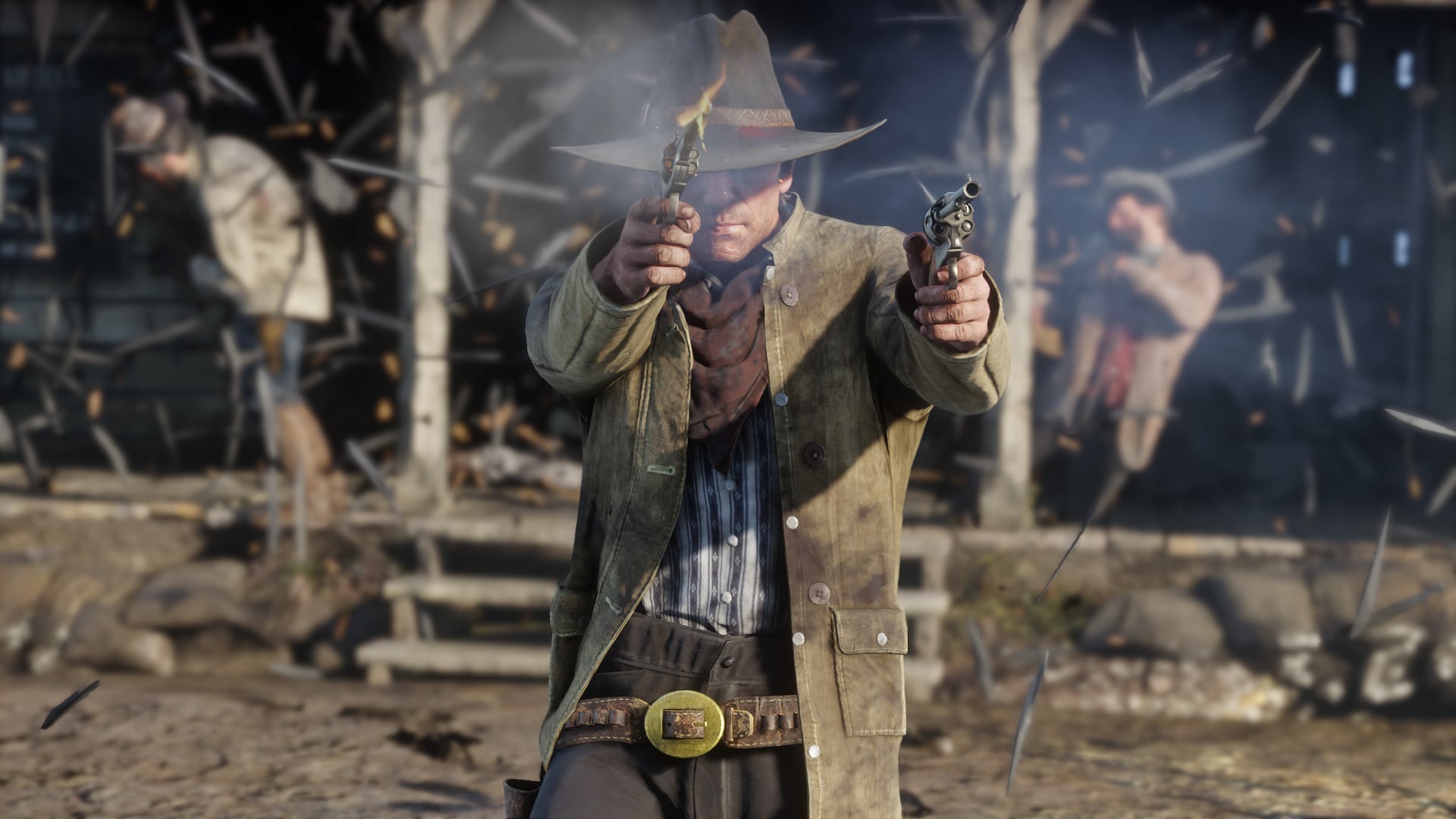 Red Dead Redemption 2 was the only built-from-the-ground-up game Rockstar developed and released for the last generation of consoles. With the development of GTA 6 being so busy, it's possible that we might not see any game besides it made by Rockstar for this generation— but this is purely speculation, so I advise taking this with a spoonful of salt.
For the time being, if the game launches in 2028, the PS5, Xbox Series X|S, and Windows will irrefutably have a respective version— albeit with some discrepancy in dates, if any. An option to stream the game when it releases has some hope to it too, so I've discussed more about that in the latter part of the article.
Red Dead Online Shutting Down
Rockstar confirmed earlier in 2022 that development on the next entry into the Grand Theft Auto franchise is currently underway. After the leak, it's pretty obvious development will be impacted somewhat.
Rockstar has made it big with its games. You might even say that their games have amassed a cult-like following. So I'm certain they won't shelve any of their successful projects.
On the other hand, recently Rockstar announced that they won't be expanding Red Dead Online further. That means you won't see any big updates heading to the game anymore.
The servers will still remain up. Even if they were to shut them down, Red Dead works on a peer-to-peer connection.
Diverting Recourses?
Some say that this decision was influenced by the development of GTA 6, probably as Rockstar is diverting all the resources it can muster toward GTA 6. This sounds like a completely reasonable take on the situation, but there's also a chance that the team that was previously bringing updates to Red Dead Online, might've switched to working on a possible sequel.
Unfortunately, there aren't any leaks or rumors to back up these theories. Both ideas of either focusing on GTA 6 or Red Dead Redemption 3 could entirely be true. Rockstar is well known to have games in development for many many years, so if pre-production on Rdr3 is currently underway, it wouldn't be much of a surprise.
What Will Red Dead Redemption 3 Be About?
Red Dead Redemption 2 was the prequel to John Marston's story that originally began with the first game's release. Unfortunately, there's been no official statement regarding the plot of Red Dead Redemption 3, but there are a few theories.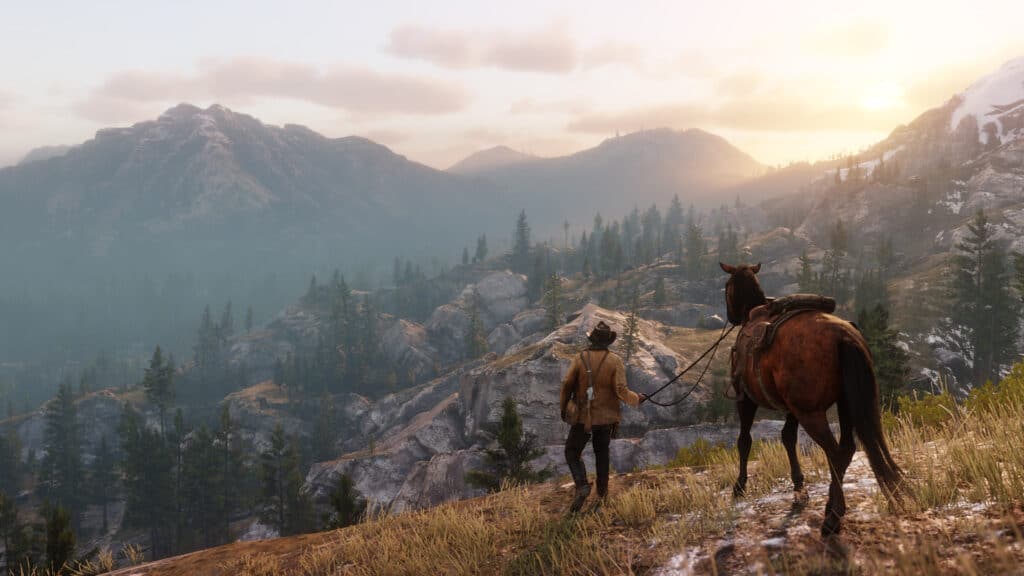 As you know, Red Dead Redemption 2 was the prequel to the original story. It showed the rise and demise of the once-powerful Van Der Linde gang. While the original game then continued to show the events of John Marston's life which took a turn for the worse due to the aftermath of his previous association with the Van Der Linde gang. The story finally ended with how John Marston died and was later avenged by his son Jack.
Red Dead Redemption 3: A Sequel or A Prequel?
Now with regard to what the third game can be about, there are two possibilities. Either we get a sequel or Rockstar continues to contradict the franchise's story periods (and numbering) by making Red Dead Redemption 3 another prequel.
If a sequel is what ends up coming to fruition, it might be safe to assume that Jack Marston may in fact be the protagonist of Red Dead Redemption 3. We might get to witness how he copes with his family's loss at such a young age. That might further be expanded with Jack joining or starting a gang of his own.
There's also another possible outcome. We may get a totally different story altogether. One set in Europe or early 1960s America. This would be a fresh take on the series, and a welcomed one at that.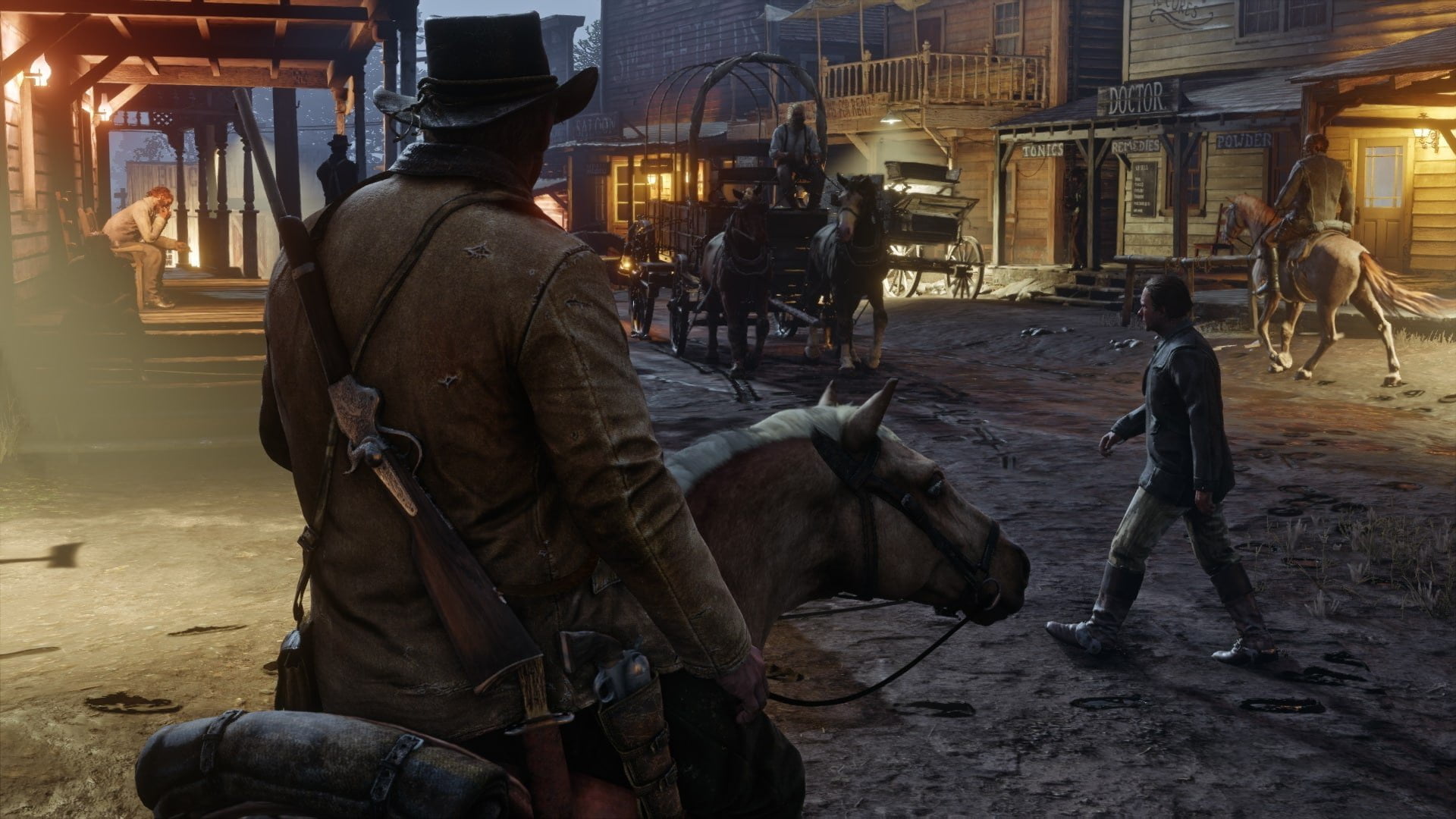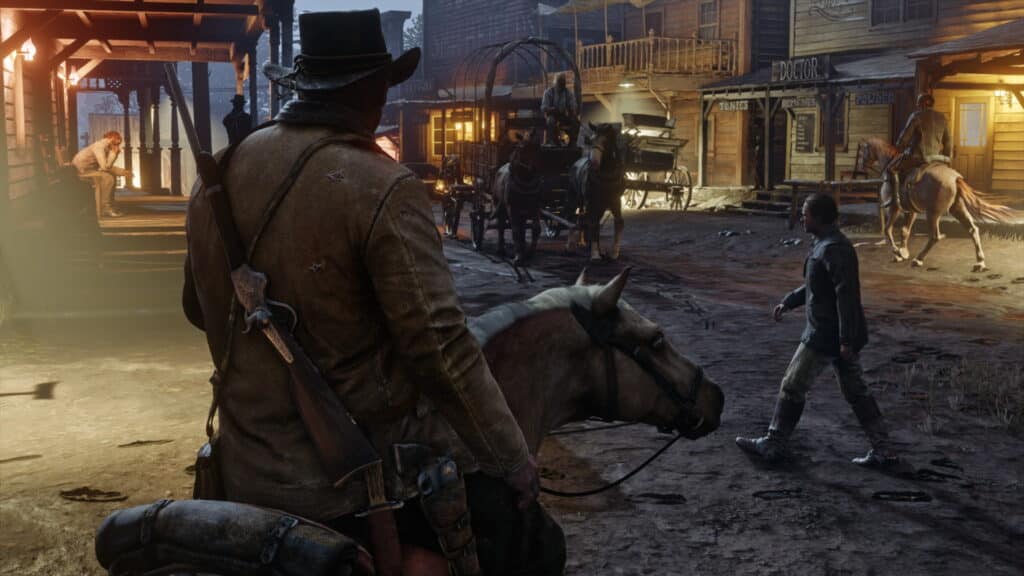 On the other end completely, what if the sequel ends up being a prequel? Red Dead Redemption 2 takes place in 1899 and some years after that. A potential prequel could be set in the early 1860s or at some point in time that could lead up to the events that led to the formation of the Van Der Linde gang itself.
A connection to Dutch
A new protagonist having some sort of ties with Dutch seems like a bright idea. Our new protagonist could have his own thing going on, and later fate leads him to a youthful pair of gunslingers— Dutch and Arthur. Keeping in mind how massive the world of Red Dead Redemption will presumably be, getting to see a narrative playing out across different continents sounds like an overly creative yet workable idea.
Side missions are undoubtedly something every Red Dead game nails. Let it be any random stranger you come across while galloping on your horse or a beggar you bump into on the street, every encounter has a purposeful backstory behind it, and that's why side missions in the Red Dead games stand out vividly.
One such solid prospect for an arc in Red Dead Redemption 3 is the life story of Robert Smalls. Born a slave, Robert Smalls used his cunning and ingenuity to engineer his way out of bondage. Eventually, he worked his way up in the world and became a political advisor to even the likes of Abraham Lincoln. Robert Smalls' life could be an interesting plot point to cover or at the very least, a fun side mission.
But if Rockstar is out of ideas, a few fans have an amazing chronicle to pitch:
And while we're on the subject of protagonists, another side note could be having multiple of them. A perfect example would be having the protagonist switch system from Grand Theft Auto V be incorporated into Red Dead Redemption 3.
Locations
Currently, the Red Dead franchise is set in a fictional version of America, and although there aren't many major similarities, arguably, you can say that inspiration from the American South-Southwest states is taken.
Red Dead Redemption 3 could further expand beyond the current boundaries of the second game's map. A larger and older (if it's a prequel) iteration of the world is a stellar idea in particular. While per se if we get a sequel set in the 1900s, a Steampunk setting would be a phenomenal concept.
RDR2's Saint Denis was already seen heading towards a marvelous age near the end. So building upon that further would certainly be a way to start. The other thing I mentioned was that the game could be seen playing out across multiple countries, and accordingly, Europe appears as a great fit.
A few budding locations could be Norway, England, or even Wales perhaps. Still, the fictitious continent of America Rockstar has created holds so much more that it's definitely worth a revisit. But as there hasn't been any official statement, we can only speculate if the game could head over to Europe or any other continent.
Will Red Dead Redemption 3 Be VR?
Virtual reality is building up to be a thing that could possibly redefine how you could play games, along with so much more. Given that I've predicted Red Dead Redemption 3 could possibly arrive by 2028, the question of whether the PSVR2 could be capable of running the game arises.
The PSVR had some pretty amazing games to show. AAA titles like Hitman 3 were masterfully ported to the PSVR, and now, Horizon: Call of the Mountain by Guerilla Games is scheduled to be a pioneer in showcasing the power of the PSVR2.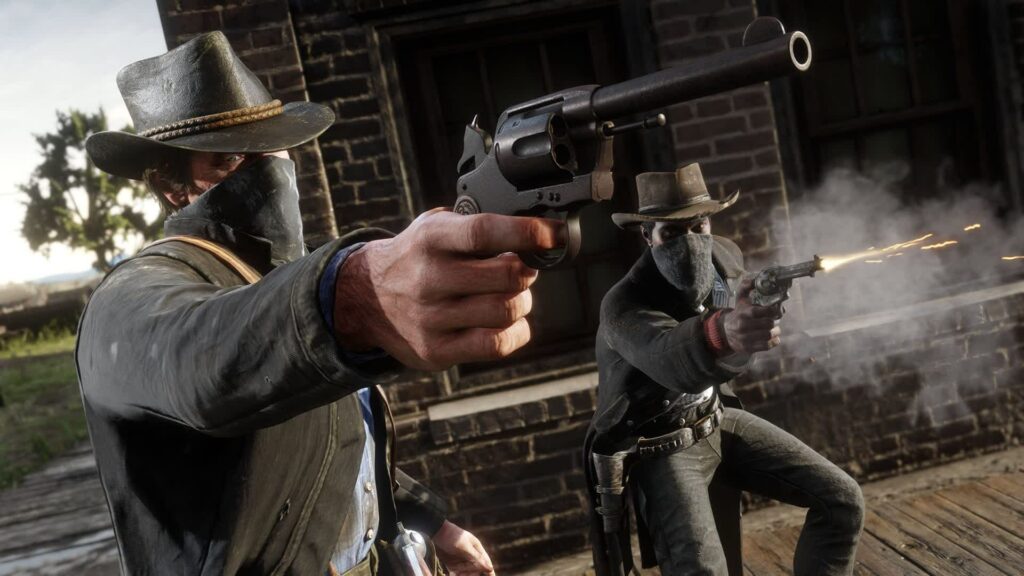 The PSVR2 is Sony's latest next-generation VR device set to launch in 2023. But will it be strong enough to put up with the likes of Red Dead Redemption 3? A game that'll undoubtedly surpass its predecessor, which is one of the most demanding games in terms of hardware. Though its hardware demand is rightly justified by the expertly crafted world made by Rockstar.
In my opinion, it's highly unlikely that the PSVR2 would be able to run RDR3. The foremost reason I choose to say so is that I don't see Rockstar developing a VR version of the game. Secondly, Rockstar doesn't precisely have a past brimming with notable VR games.
While a VR port of the game doesn't seem sustainable, the same can't be said of Cloud gaming. The concept of Cloud gaming wasn't very well-oriented in the beginning, but in recent years things have taken off.
Cloud-Based Gaming
Streaming games like Assassin's Creed Valhalla, Doom Eternal, and even Red Dead Redemption 2 is possible without a hiccup these days— provided you have a worthy enough connection to boot. Although, yes, Google's Stadia wasn't able to cut it when it came down to streaming games. But that's mostly on the company itself.
So personally, I think you will be able to stream Red Dead Redemption 3 when it releases. Cloud gaming has been making fruitful developments lately, and by the time the anticipated sequel to Rockstar's gunslinging odyssey launches, it's very likely that streaming it will be an option.
---
Well, that about wraps it up for everything related to Red Dead Redemption 3. Nothing solid has appeared so far, but when it does you can read all about it here.