Relic Hunters Legend is a top-down looter shooter from Rogue Snail and Gearbox Publishing. It launches today in early access on Steam, and I had the chance to check out the vibrant shooter, and all its current state offers. In my Relic Hunters Legend early access preview, I'll talk about what I thought of this fun little shooter.
Presentation and Characters
Relic Hunters Legend has a cast of expressive characters, including a Donkey Man named Ace who has a jetpack. You gradually get to meet them all as you progress through the initial story missions that serve as a tutorial of sorts. By default, you're Seven, a well-rounded character that ends up with the Relic Hunters after a space-time incident after he leaves his classroom.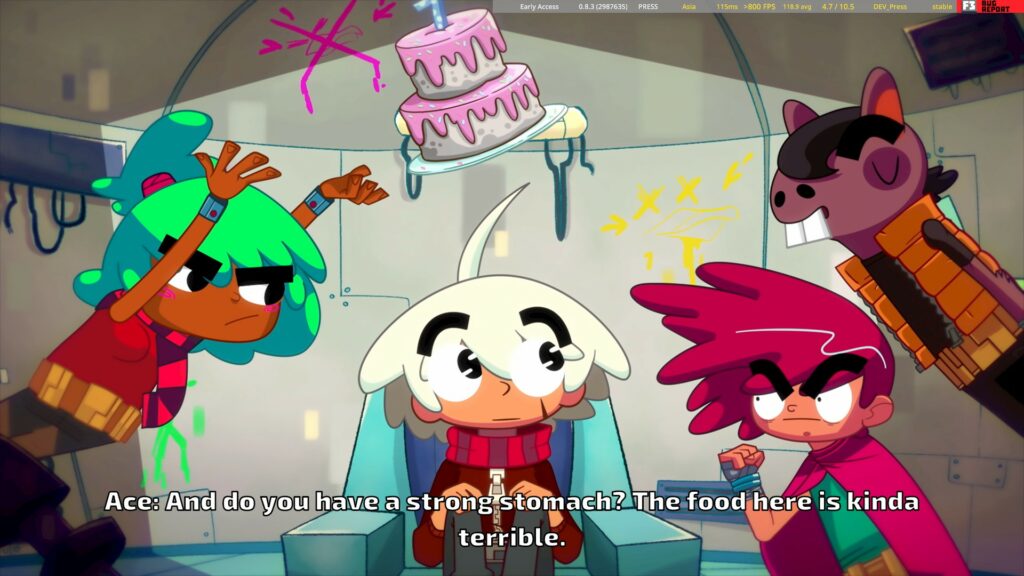 The tone, writing, and overall presentation remind me of the different cartoons I saw on Cartoon Network, where a squad of kids would take on an ever-present threat while pursuing a shared goal. The shared goal here is to acquire powerful relics that have a deep relation to time, memories, and space.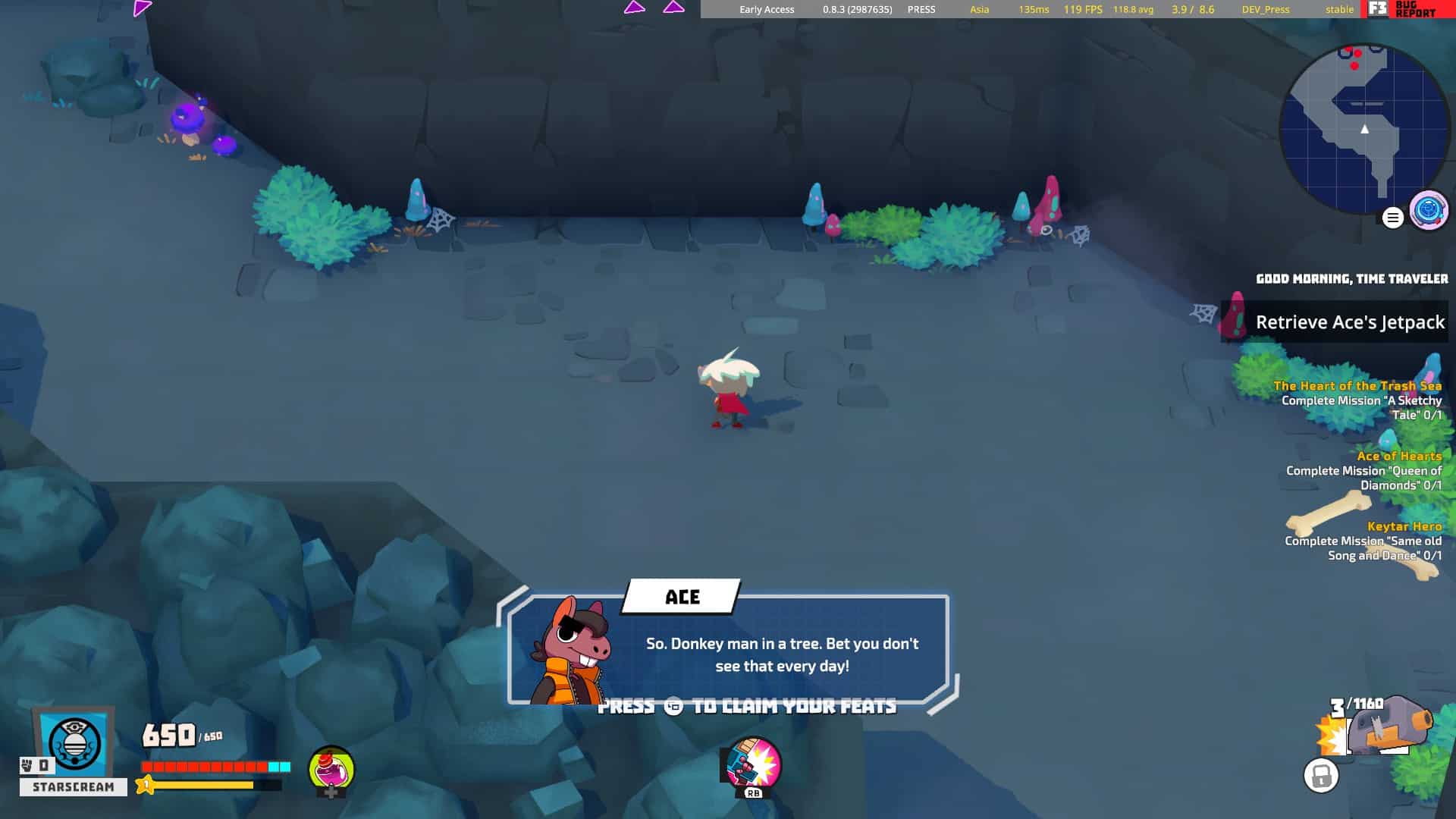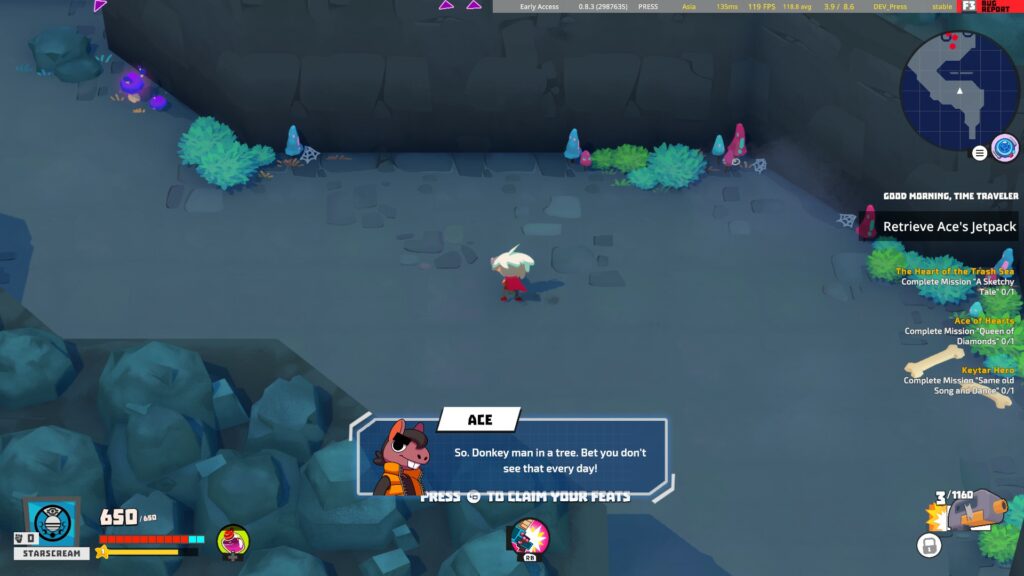 The antagonist, Duck Ducan, is a villainous duck who has stolen the memories and altered the past in his vision for the people. You and the Relic Hunters aim to stop him, and his henchmen.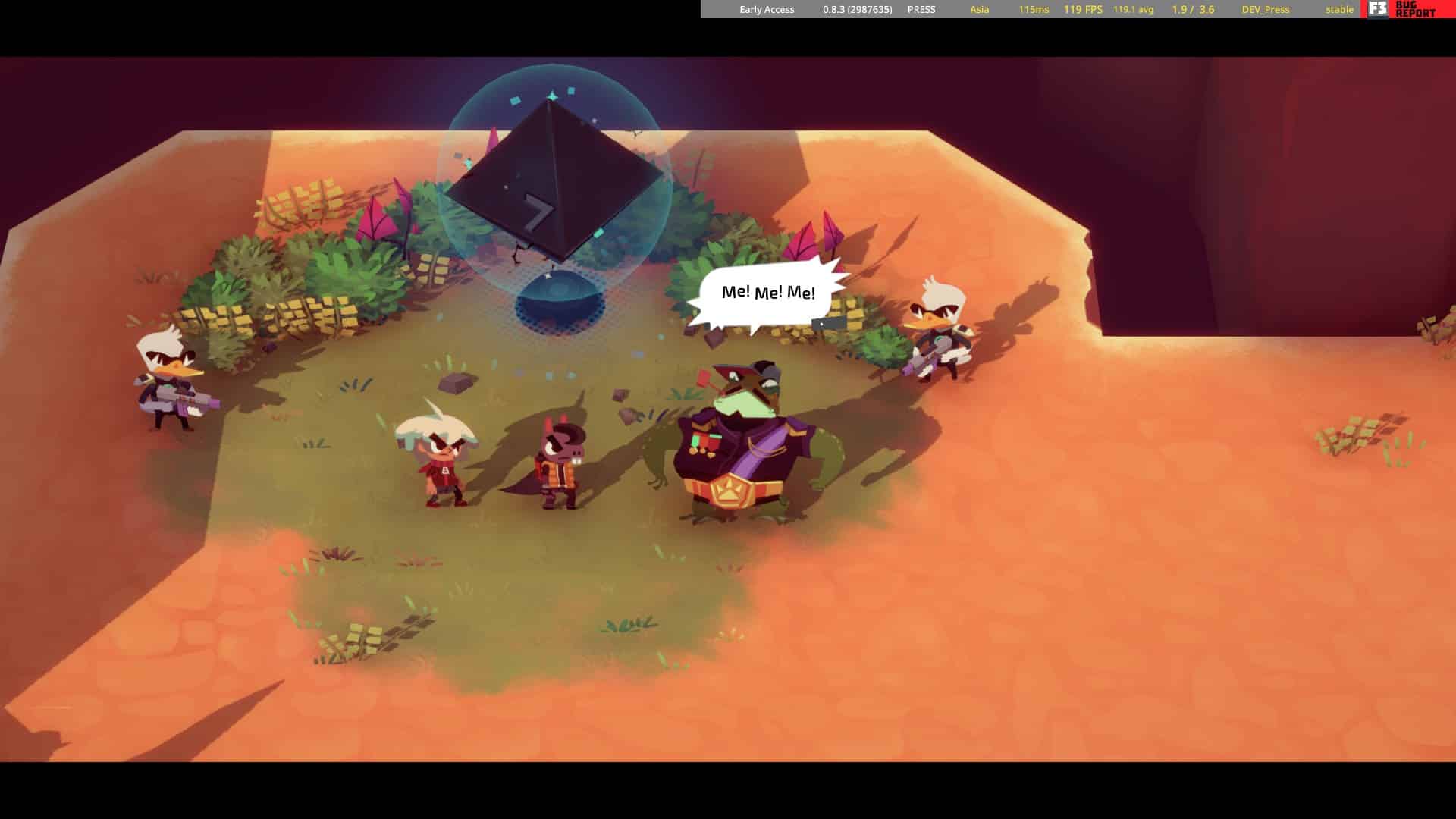 Based on what I've played so far, I think it's safe to say that Relic Hunters Legend is aimed at a younger audience with the way it's written, and how characters interact. There is talk of the power of friendship and consideration of each other's feelings presented in an accessible manner.
I think most of it works, and if you've been waiting for a playable Sunday morning cartoon, this is pretty close. I had a fun time interacting with the characters, but I had the option to skip dialogue too when I was in the mood of just getting to shooting bits.
Combat and Abilities
This is a looter shooter, just from a top-down perspective, and it does remind me of Borderlands quite a bit. You start with Seven who has their skill tree and special ability. As you unlock things from the tree, you'll gain access to the Blink ability, which lets them teleport to, and away from a battle.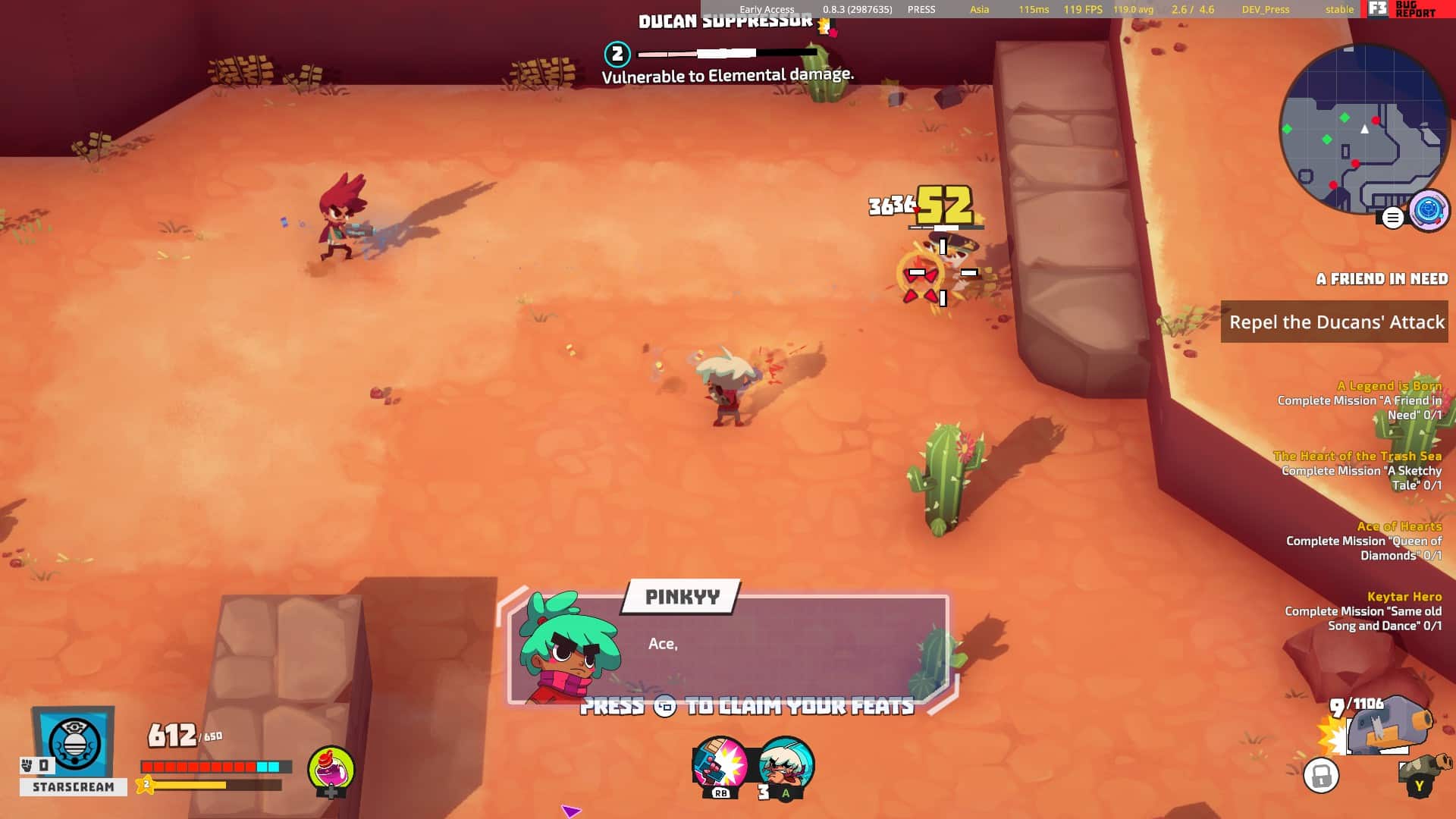 Shooting feels punchy, and responsive, with a decent amount of impact. I enjoyed the pistol, and rifle the most, and the top-down perspective adds a great sense of control over battles. It felt like a less chaotic version of Gungeon at times. You have access to a health tool, which has a cooldown instead of a quantity. So, you won't be scavenging for health kits every few seconds.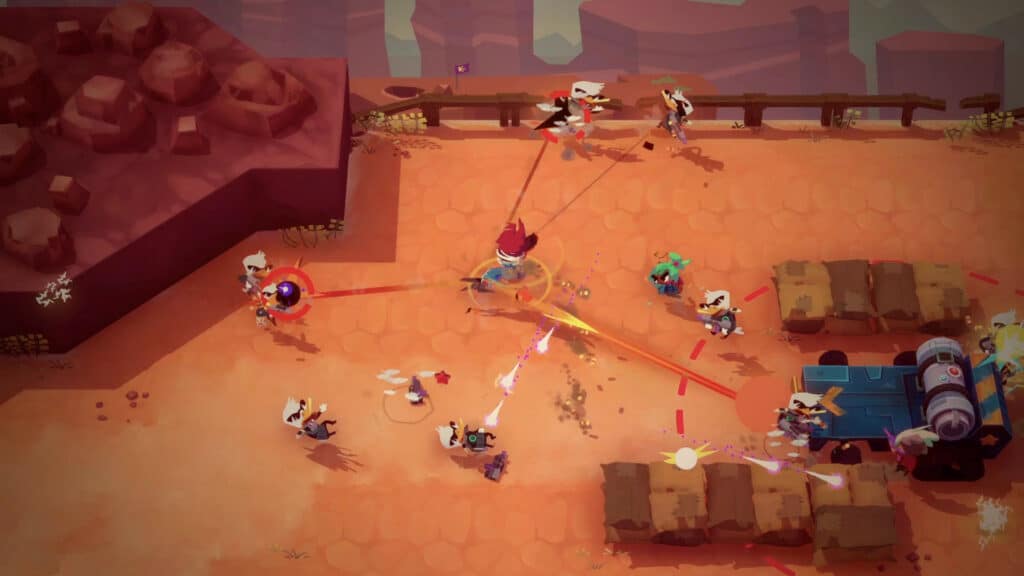 As you progress through the story, you'll unlock different Relic Hunters from your team, and can freely switch between them. This is a helpful aspect and allows you to experiment with different hunters, and try out their abilities. Some missions require you to bring specific hunters with you and I found them to be competent enough to stand their guard.
Combat shines when there are multiple enemies on-screen and you're zipping around the arena, gathering ammo, and making use of your abilities. It's satisfying and feels easy to pick up. I'm looking forward to spending more hours gathering better weapons and unlocking more abilities.
Customization and Menu Navigation
There is a fair bit of customization available in Relic Hunters for each Hunter. While the item you're wearing impacts your defensive stats, you can further customize it with different color schemes.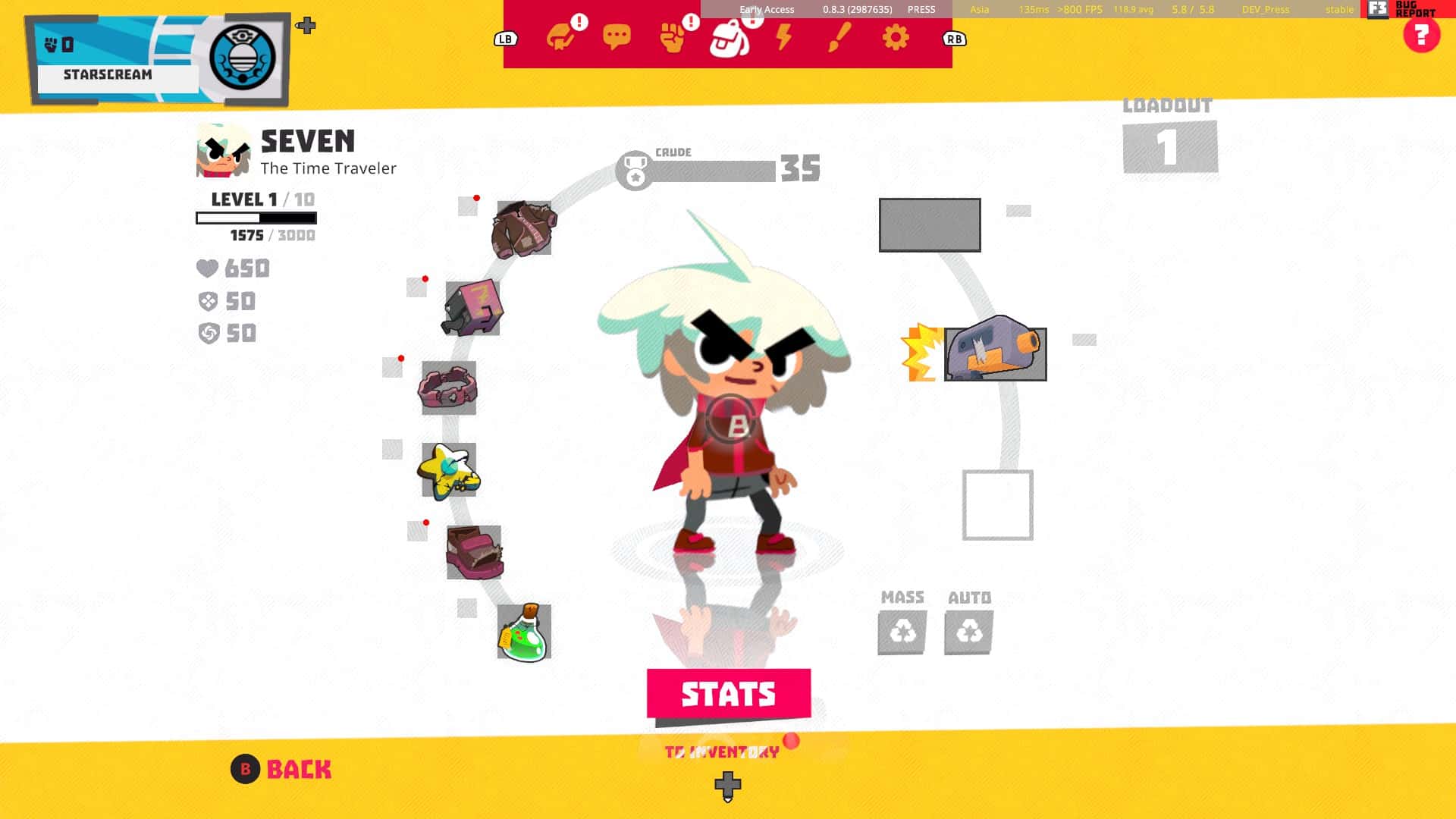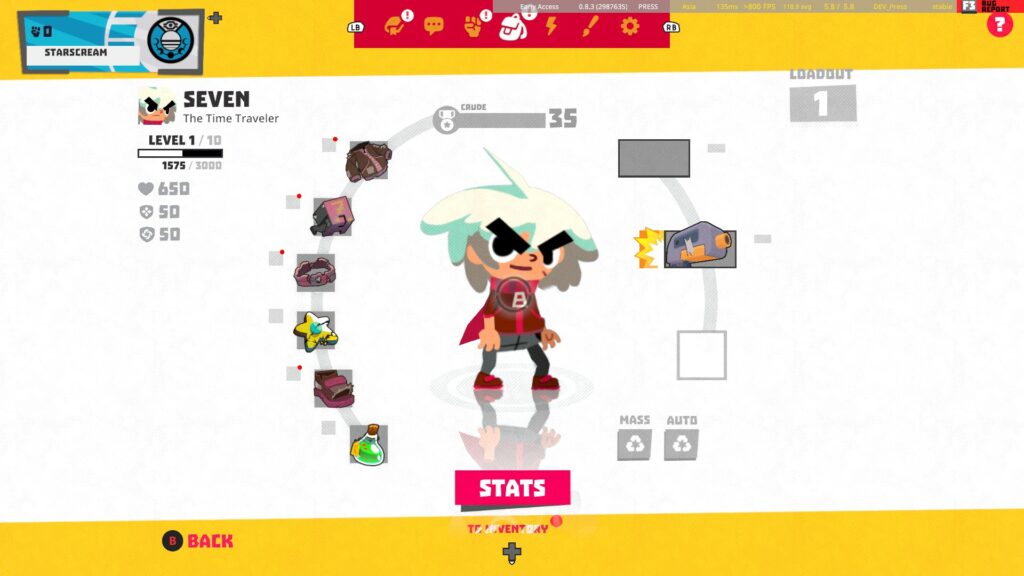 You even take this sort of personality quiz that determines your sign. This is supposed to impact the multiplayer game experience somehow.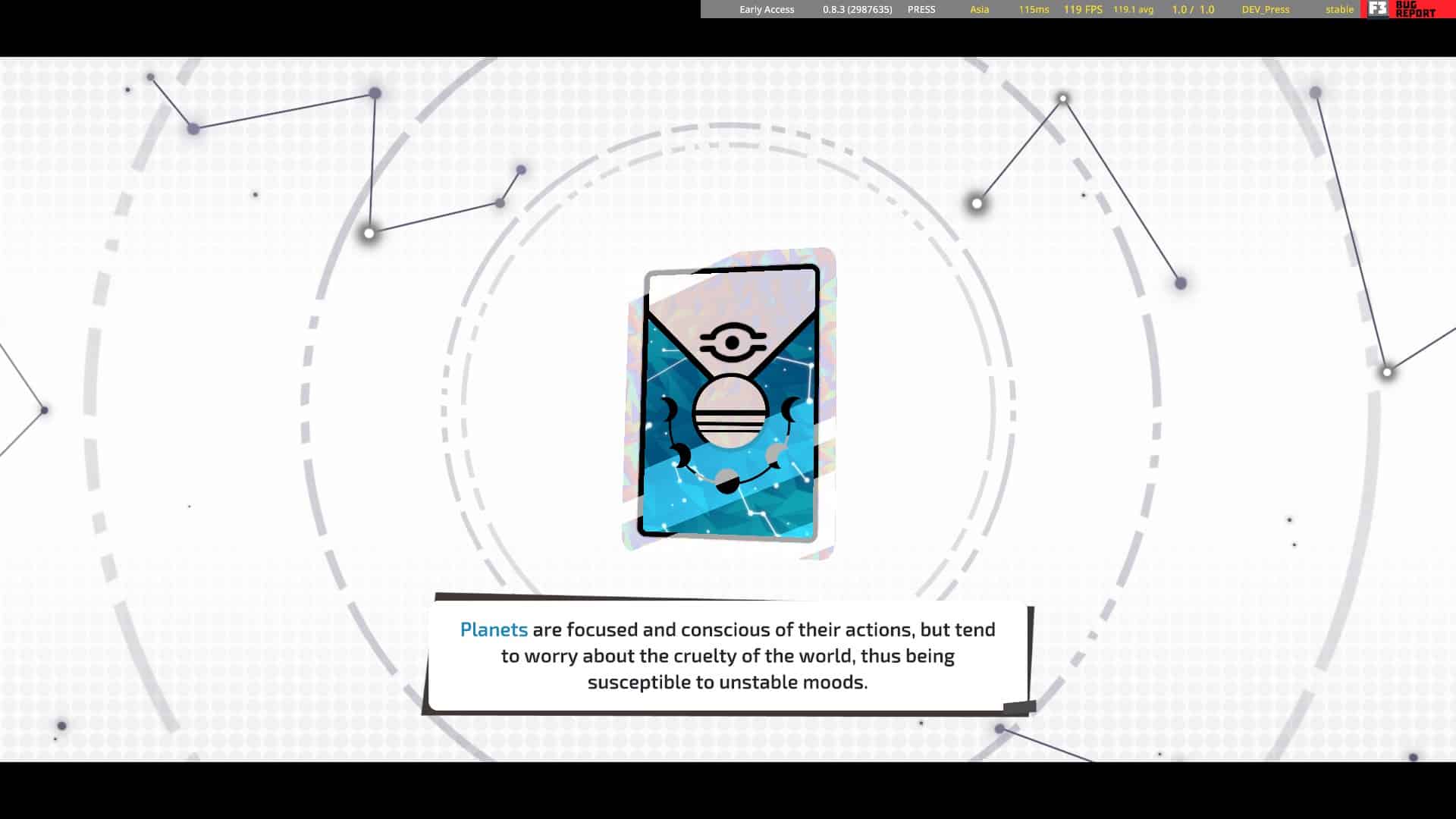 While I'm a fan of the customization, I think the player is fed a lot of information a bit rapidly. There are tons of menus to navigate between, and the main mission select map can feel quite intimidating when you first open it up.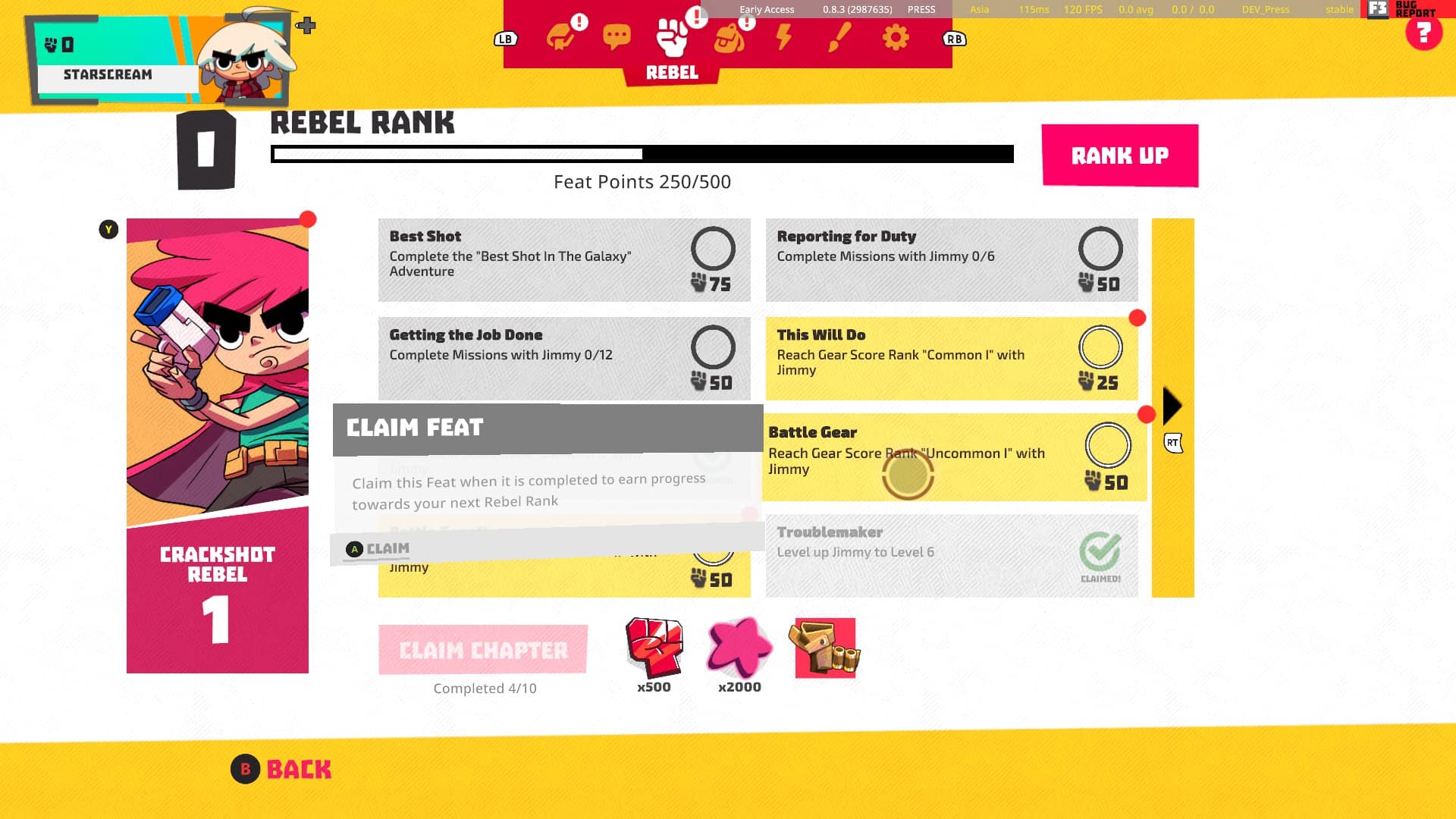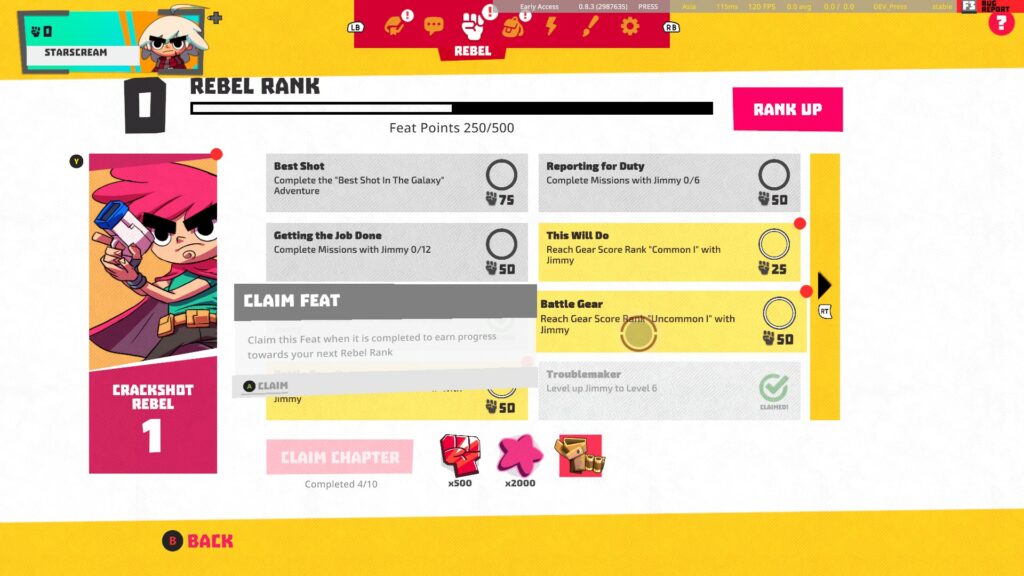 You need to keep track of the perks menu, challenges, quests, character-specific quests, inventory, skills, the gear, and it does feel a bit much when you're starting out. You'll ease into it if you're used to playing similar titles, but I think a lot of this content should be gradually introduced.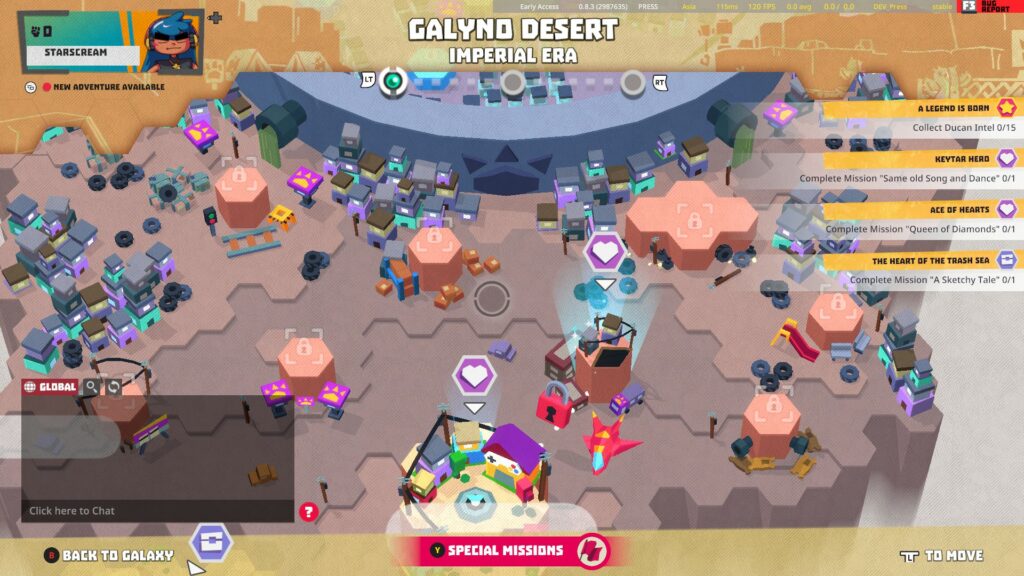 Overall, I had a lot of fun shooting through waves of evil ducks, and Relic Hunters Legend has a lot of potential to grow into something special. The expressive characters and colorful presentation keep things fresh, and there is a very real sense of progression, especially in co-op. There are a few bugs that need addressing, and the user experience can be improved a bit, but that's what the early access is for.
If you're interested in shooting some evil ducks, you can now purchase the title on Steam. The base game is available for $15 and comes with an early access player badge.
What did you think of our Relic Hunters Legend Preview? Share your thoughts in the comments below.
This preview is based on the PC version of Relic Hunters Legend. The key was provided by Diva Agency.