If you are playing any archetype other than Medic and haven't chosen the healing grenade mod at the start of Remnant 2, chances are you barely getting by in combat. You can only use bandages or the Relic Dragon Heart to heal yourself. You start the game with 3 Dragon Hearts. So, how do you carry more of them? How to upgrade the Dragon Heart in Remnant 2?
Talk to Wallace over at Ward 13 to start upgrading your Dragon Heart Relic in Remnant 2. You can also use Relic Shards to increase the potency of your relic and reduce the cooldown between each use.
Lucky for you, there is a way to upgrade it, and we'll be explaining the method in detail below. So, follow along, and you'll have more healing hearts by the time you are done following this guide.
Upgrade the Dragon Heart Relic in Remnant 2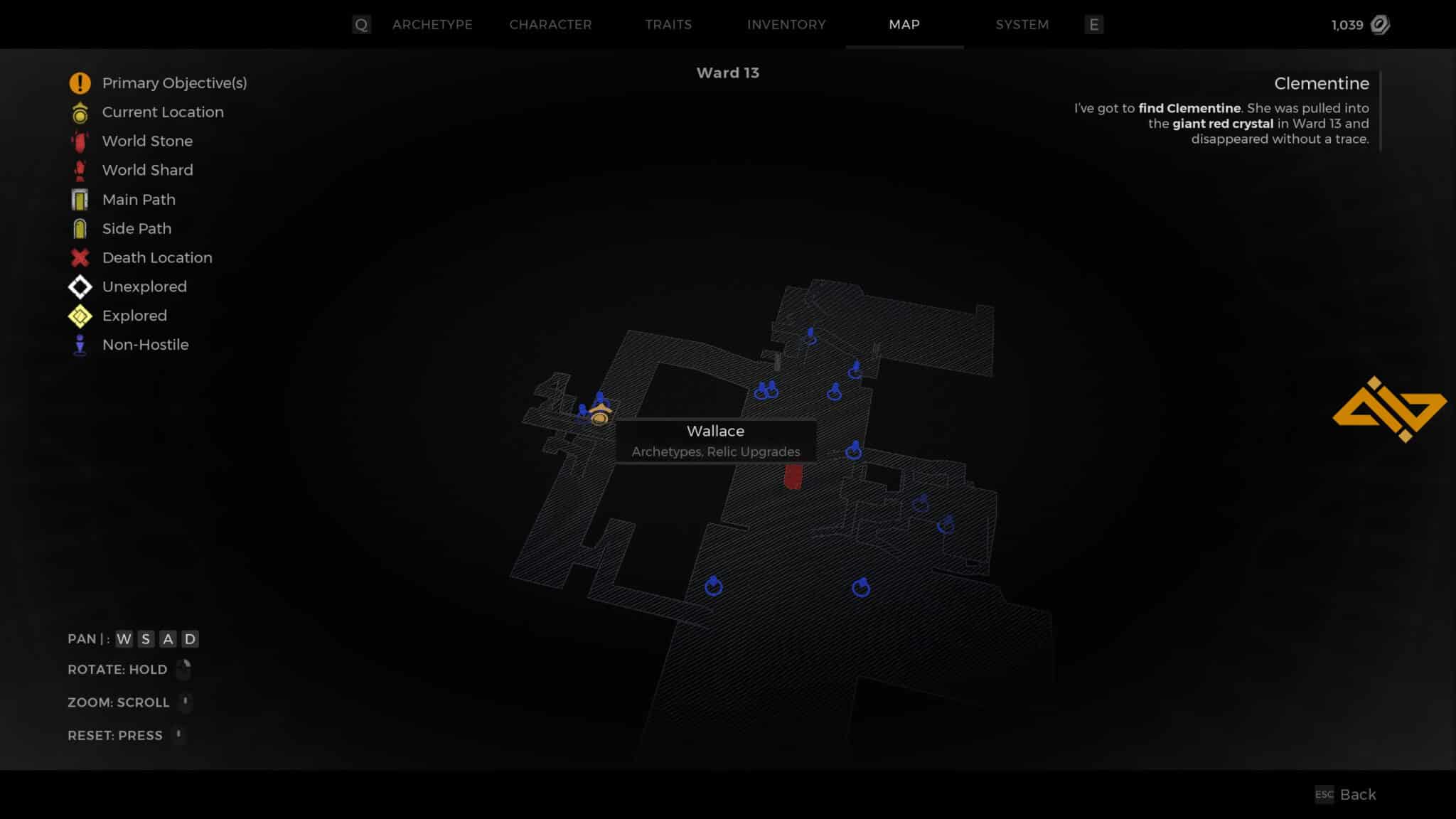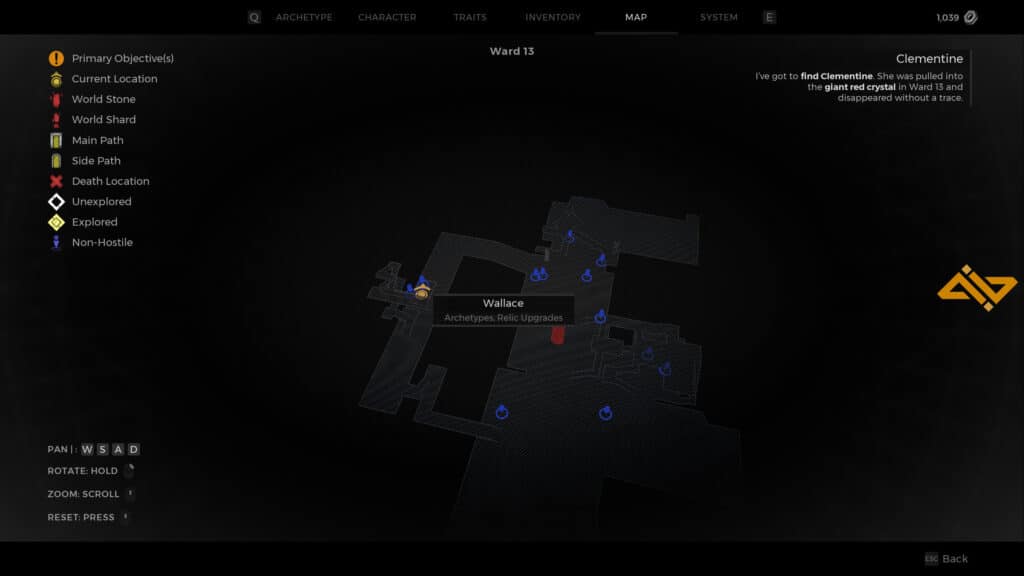 Once you've decided that you need to upgrade your Dragon Heart relic in Remnant 2, you'll need to use the nearest checkpoint in whichever world you are in & go back to Ward 13.
Upon reaching Ward 13, go to the docks and find Wallace at the location shown in the image above. He is the same dude who assigned you your first archetype in the game.
Talk to him, and you'll see a menu with the option to upgrade your relic charge. You'll be needing the following mats to upgrade your Dragon Heart in Remnant 2:
Simulacrum x1
Luminite Crystal x10
Scrap x1000
Relic Shards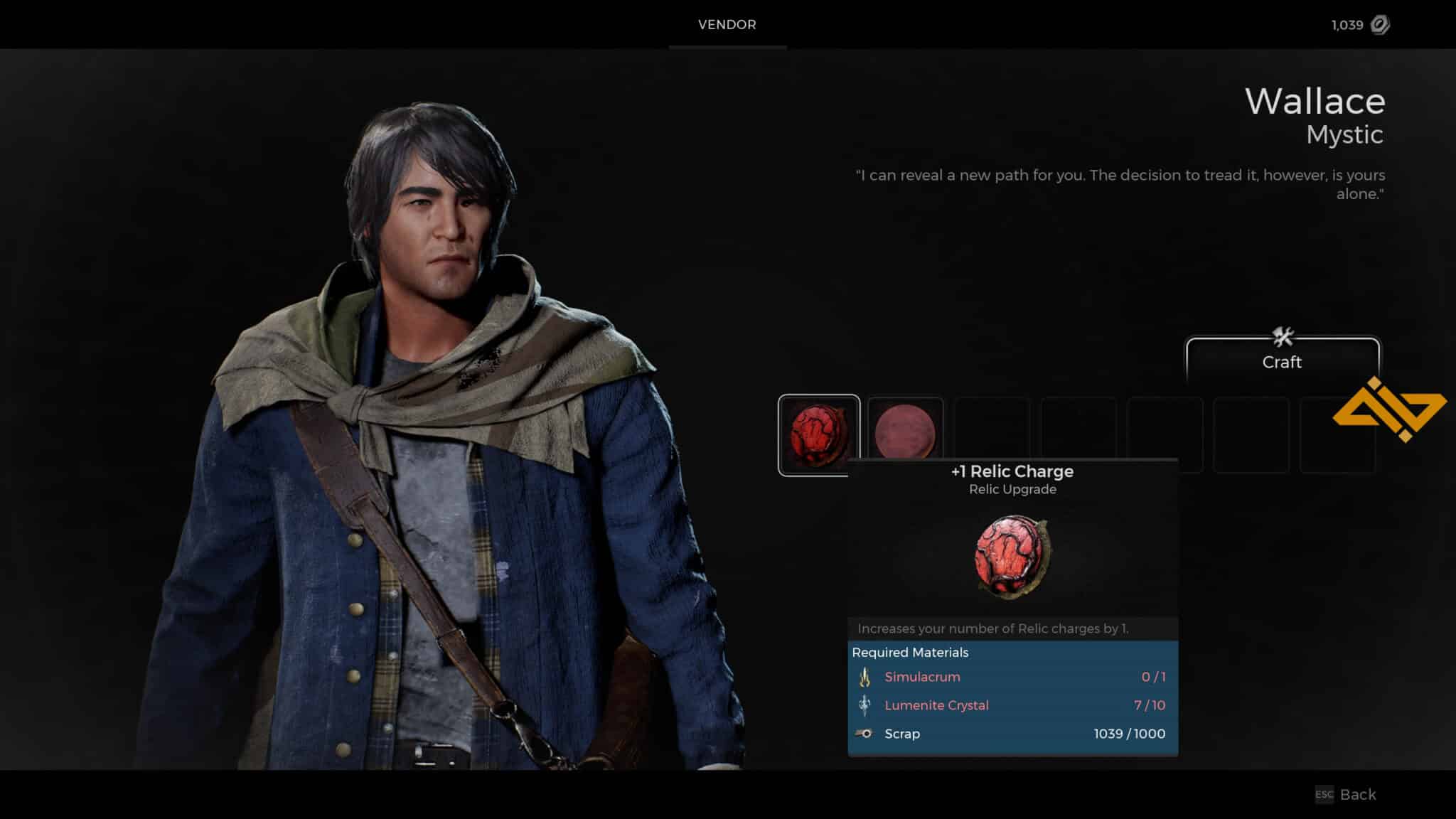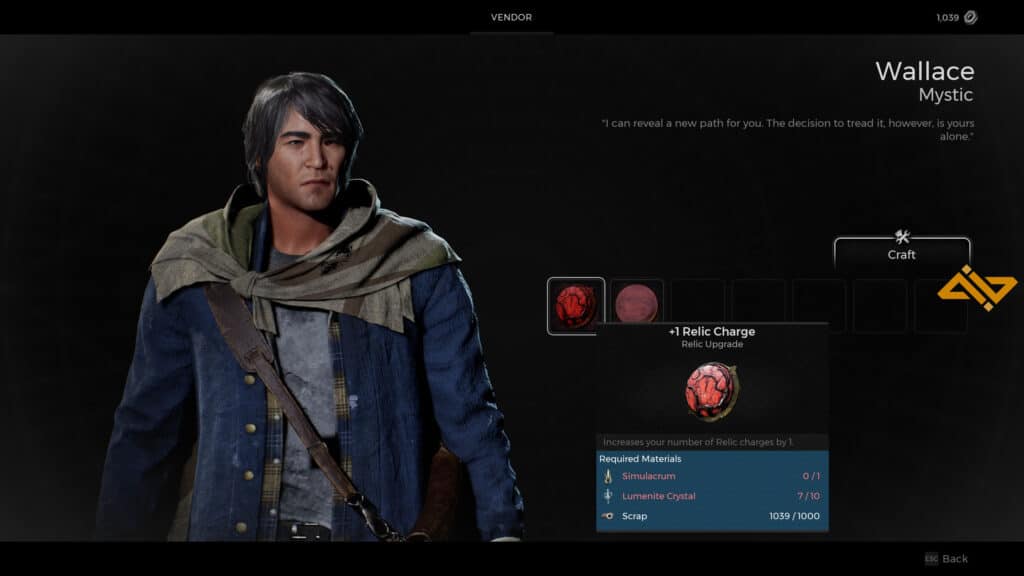 Along with the number of hearts you can carry, R2 also lets you install mods on your relic to increase its potency. These mods are called Relic Shards.
You'll find them across the worlds of Remnant 2, and they will provide a multitude of different bonuses, such as reduced time between relic uses OR healing more HP per use ( originally, each relic use returns 70% of your drained HP).
We hope this quick guide helped you in upgrading your relic in Remnant 2 and made your escapades across the worlds a bit easier.