It appears that Resident Evil 8 Multiplayer component has been spotted in some translated marketing material for the game. This does sound familiar as the earlier marketing plans did outline a Beta to take place.
Resident Evil 8 Multiplayer and Roadmap revealed via leaked documents
Resident Evil 8 is the game that is synonymous with the Capcom Ransomware leaks. While the entire game is going through a hard time as it is, but it seems that the game has a covert multiplayer element that even looks like a dedicated Battle Pass system paired with multiplayer road map leading all the way to 2022.
According to a reddit post where a user got their hands on some documents that share some form of a multiplayer present in Resident Evil 8 (Village) better known as Village Online.
While a dedicated Multiplayer was absent in Resident Evil 7 and had a dedicated round of single-player DLC, this does come as a surprise especially with the contents of the multiplayer title updates leading well into 2022.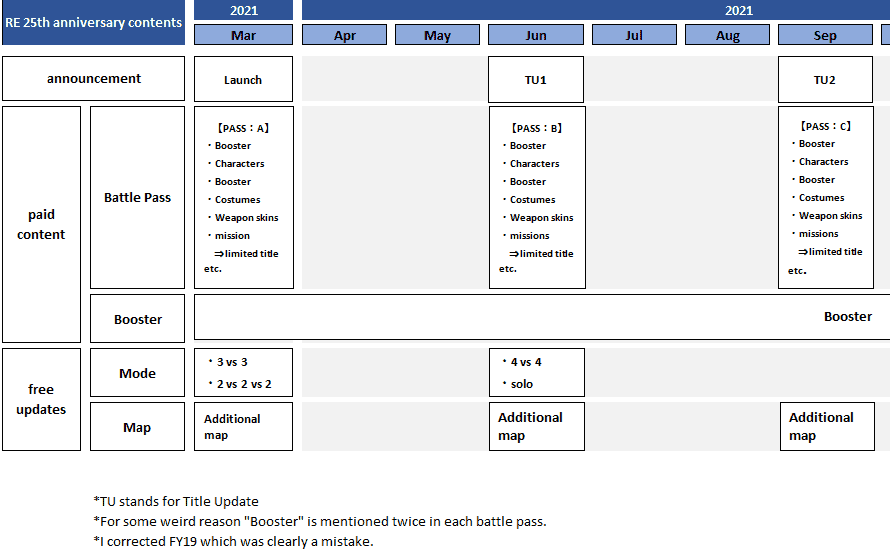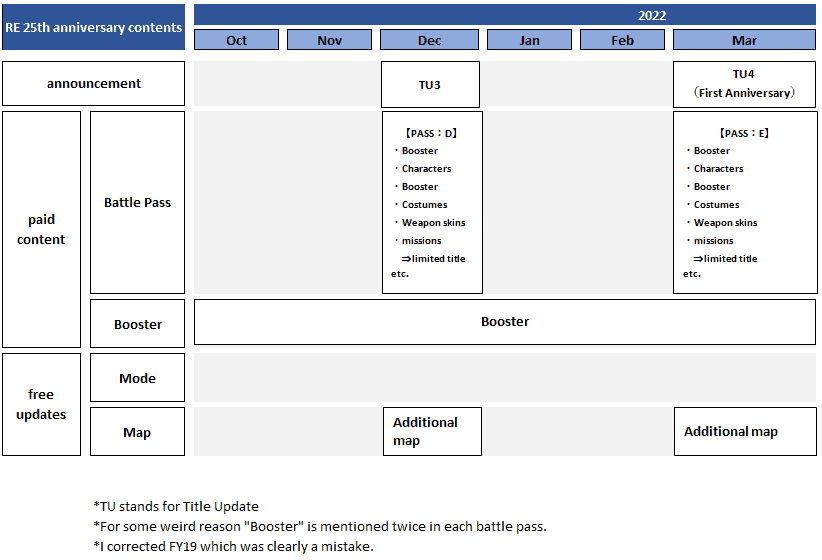 While detail updates leading to Village Online are scarce, we might be able to hear this in a future update from Capcom when they can talk about Resident Evil Village more confidently.
While a lot of pertinent details regarding Resident Evil 8 have already been put out in the wild which includes cutscenes, ending, and almost the game in its entirety sans a playable copy.
Resident Evil Village was one of the most anticipated games by a lot of gamers and for them to have such a disappointment with the game being leaked in this manner is truly disappointing.
Whether Village Online was intending to market itself as a Games as a Service type game in the sense of Avengers, Destiny 2, or other games, considering they have shared such an extensive road map with frequent title updates and a battle pass.
For now, as the leaks continue to pour in, it makes one wonder whether Capcom will have any plans on reworking or changing aspects of the game in light of this leak. However with the lack of communication since the data leak has occurred, we can't say anything for certain.