Returnal is a roguelike third-person shooter from Housemarque and PlayStation Studios. This is one of the best PS5 exclusives currently on the system and is now headed to PC. Multiple PlayStation Studios titles have made their way to PC, especially in the last six months, and it's nice to see Sony taking a legit interest in PC as a platform. Like their previous releases, Returnal is packed with a lot of PC-specific features and is now available to pre-purchase on multiple storefronts. Here is the Returnal PC Pre-Order bonus content you'll get for an early purchase.
Returnal PC Pre-Order Bonus
If you pre-order Returnal on PC, you'll get the following additional content.
Electropylon Driver weapon.
Hollowseeker weapon.
One Reflex Stimulant.
One Pulsating Mass artefact.
One Adrenaline Booster.
Players will get early access to these items, which are otherwise obtainable through story progression.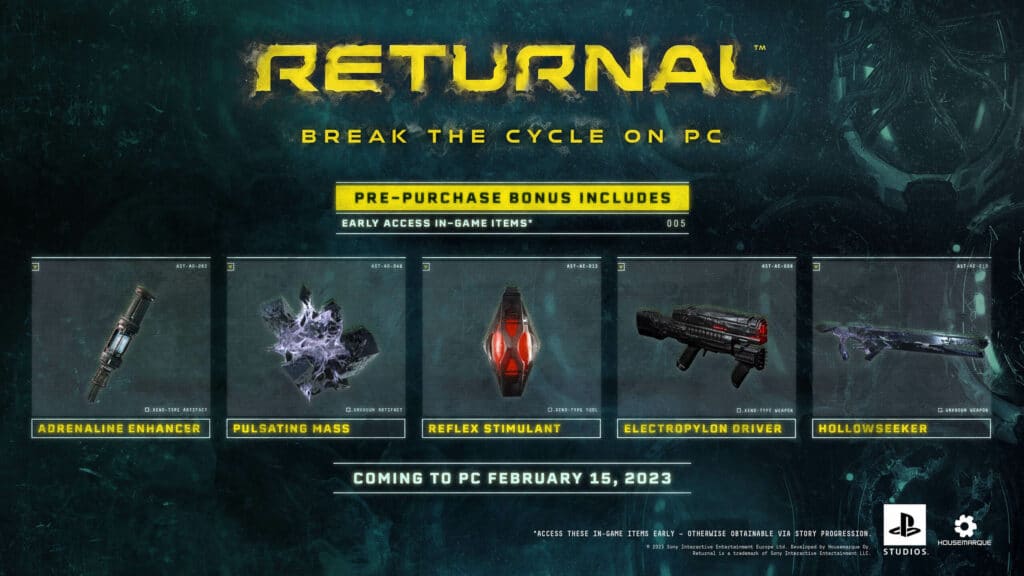 All of these are gameplay related, including two weapons and other consumables. Unlike many other bonuses for other games, these aren't cosmetic in nature, and give you an early gameplay advantage.
Again, these aren't exclusive items because, as you progress normally, you'll get these anyway, but they are just an incentive for getting the game early.
There is only one Edition available for pre-purchase on both Steam and Epic Games Store, and it costs $60.
Steam Exclusive Offer
If you buy Returnal on Steam, you can get two additional suits by linking your Steam account with your PlayStation Network account. You'll get the following suits for doing so.
ASTRA Model 9 Prototype Suit.
ASTRA Model 14 Tactical Suit.
A similar offer like this was also available for Miles Morales.
Pre-Order Returnal on PC
You can now pre-order Returnal on PC through Steam or the Epic Games Store.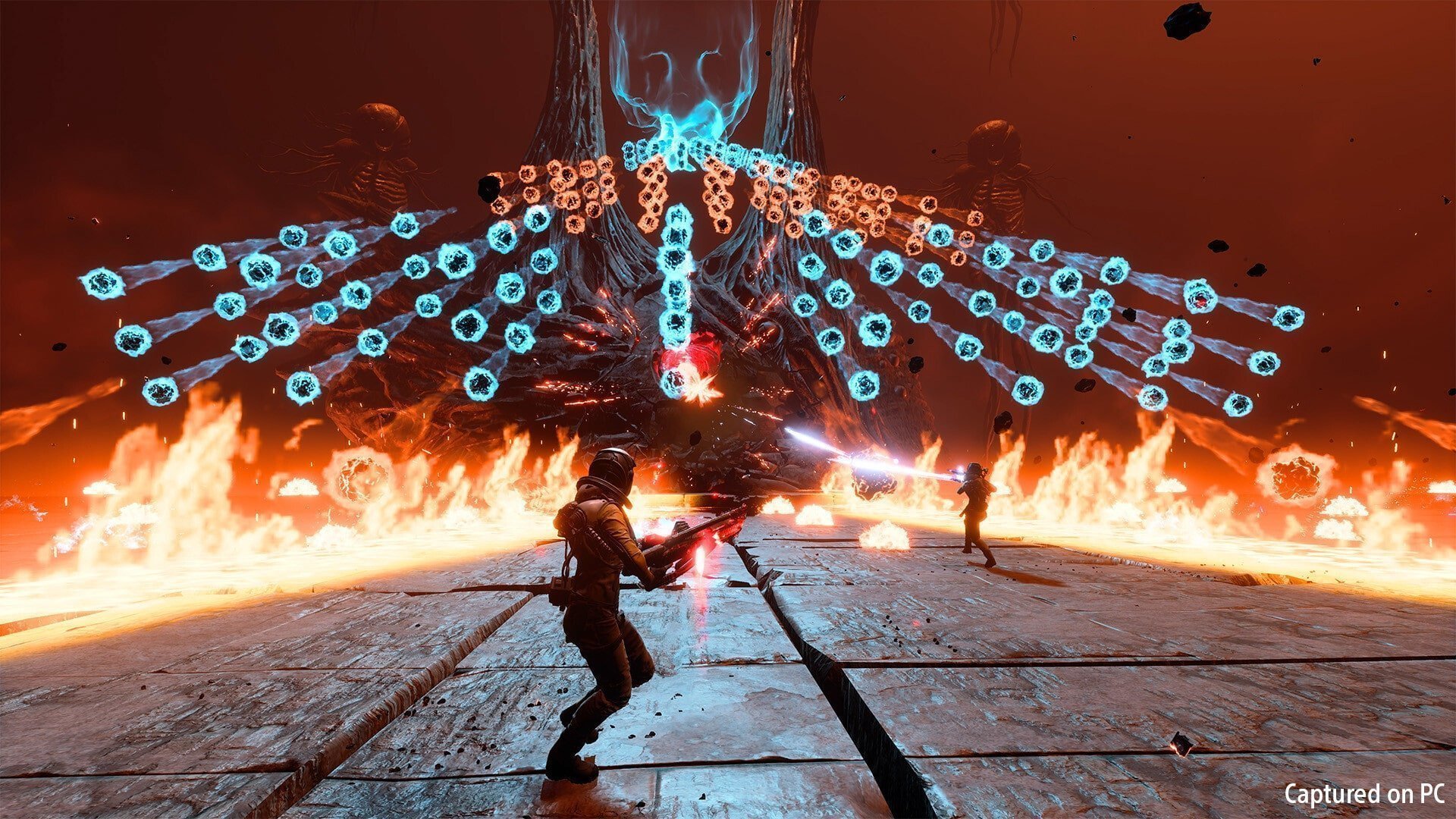 Here are some of the PC-specific features confirmed so far.
DLSS
FSR
Ultrawide support
Ray traced shadows and reflections
Dolby Atmos
3D Audio
Custom ray-traced audio
Dualsense support
Returnal PC Release Date
Returnal is officially coming to PC on 15th February 2023.
If you're interested in this version, make sure to check out the official detailed system requirements for it as well.
While you're here, make sure to check out our other pre-order guides for other upcoming releases, including Wild Hearts, Wo Long Fallen Dynasty, and Dead Island 2.
What do you think of the Returnal PC Pre-Order Bonus content? Do you think it warrants an early purchase? Share your thoughts in the comments below and let us know.