Rightfully, Beary Arms is a bullet hell roguelite in Early Access brought to us by Daylight Basement Studio. In this procedurally generated dungeon crawler with charming pixel graphics, you play as an astronaut bear as he explores random space dungeons killing all sorts of enemies. Here are our first impressions of the early access release.
Presentation & Graphics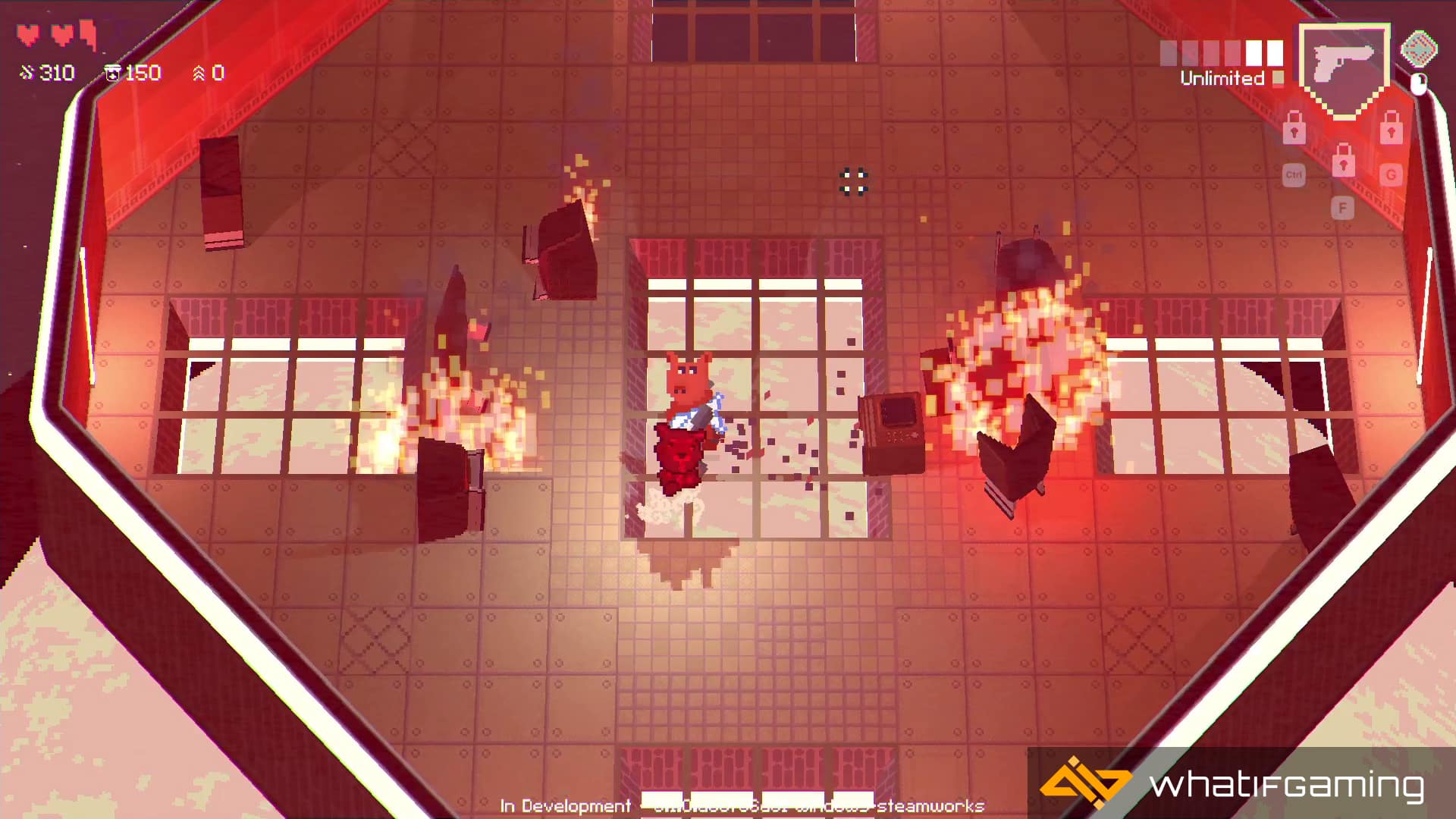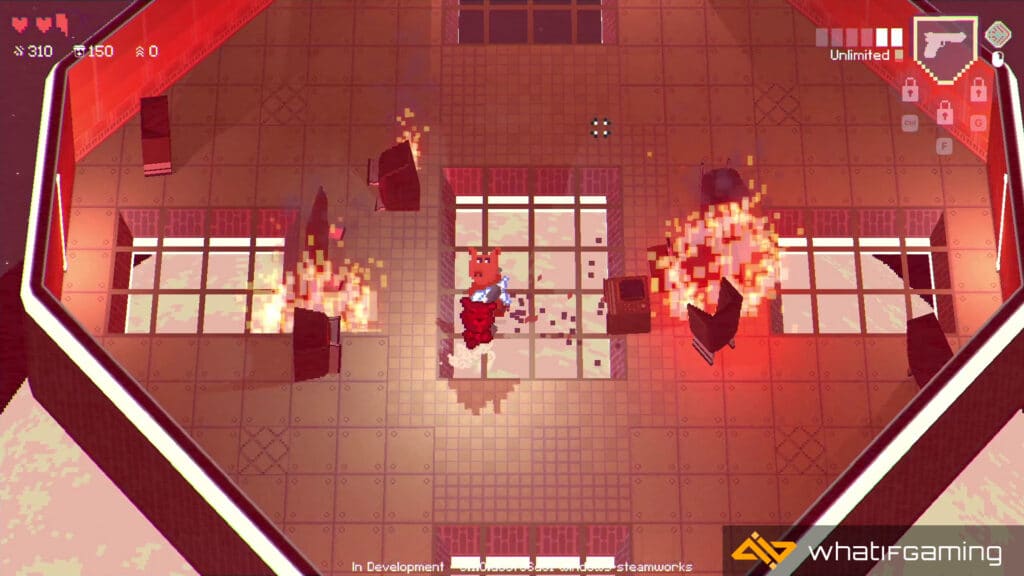 I love Rightfully, Beary Arms' retro vibe that we don't often see in a lot of modern games emulating that style. I feel like I'm playing straight from a 90s television screen because of the light white noise effect. I've grown a love-hate relationship about how I feel about the weapons being oversized to the character. Sometimes it works, but other times it can feel a bit awkward to look at.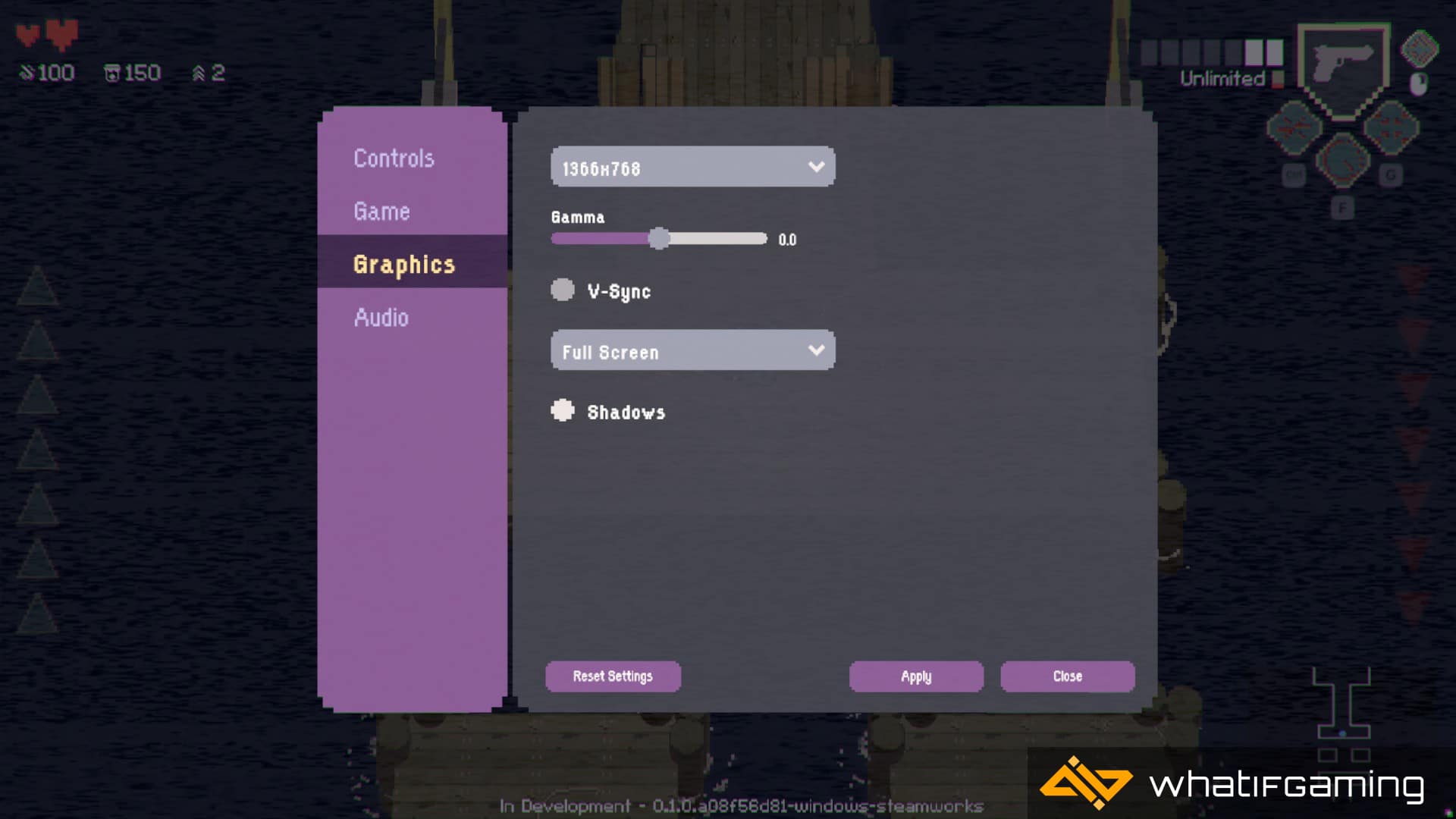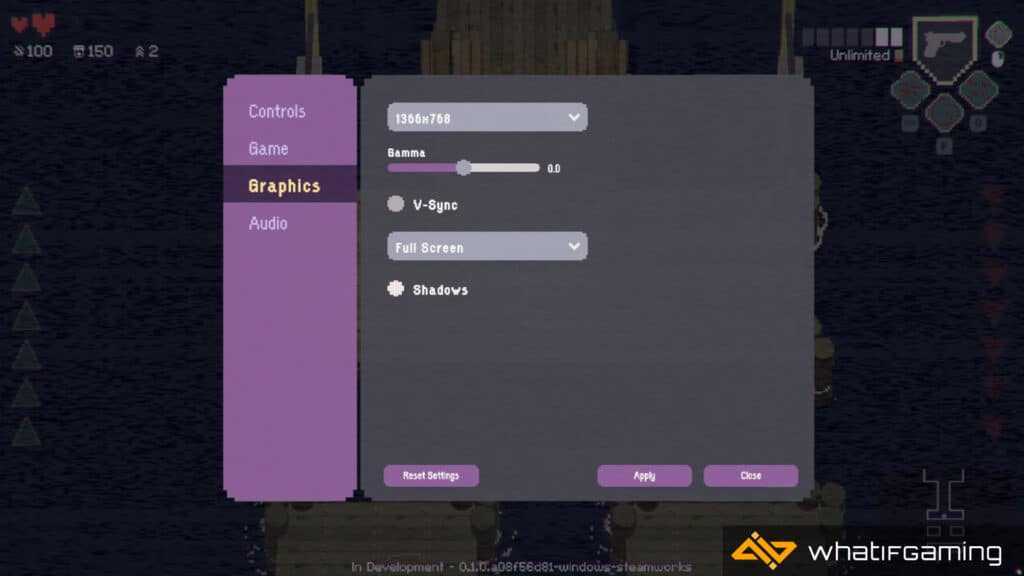 However, the game isn't that well-optimized as I kept getting frame drops when setting the resolution to 1080P. I had to scale down to 1366×768 to at least make the game stable enough to play.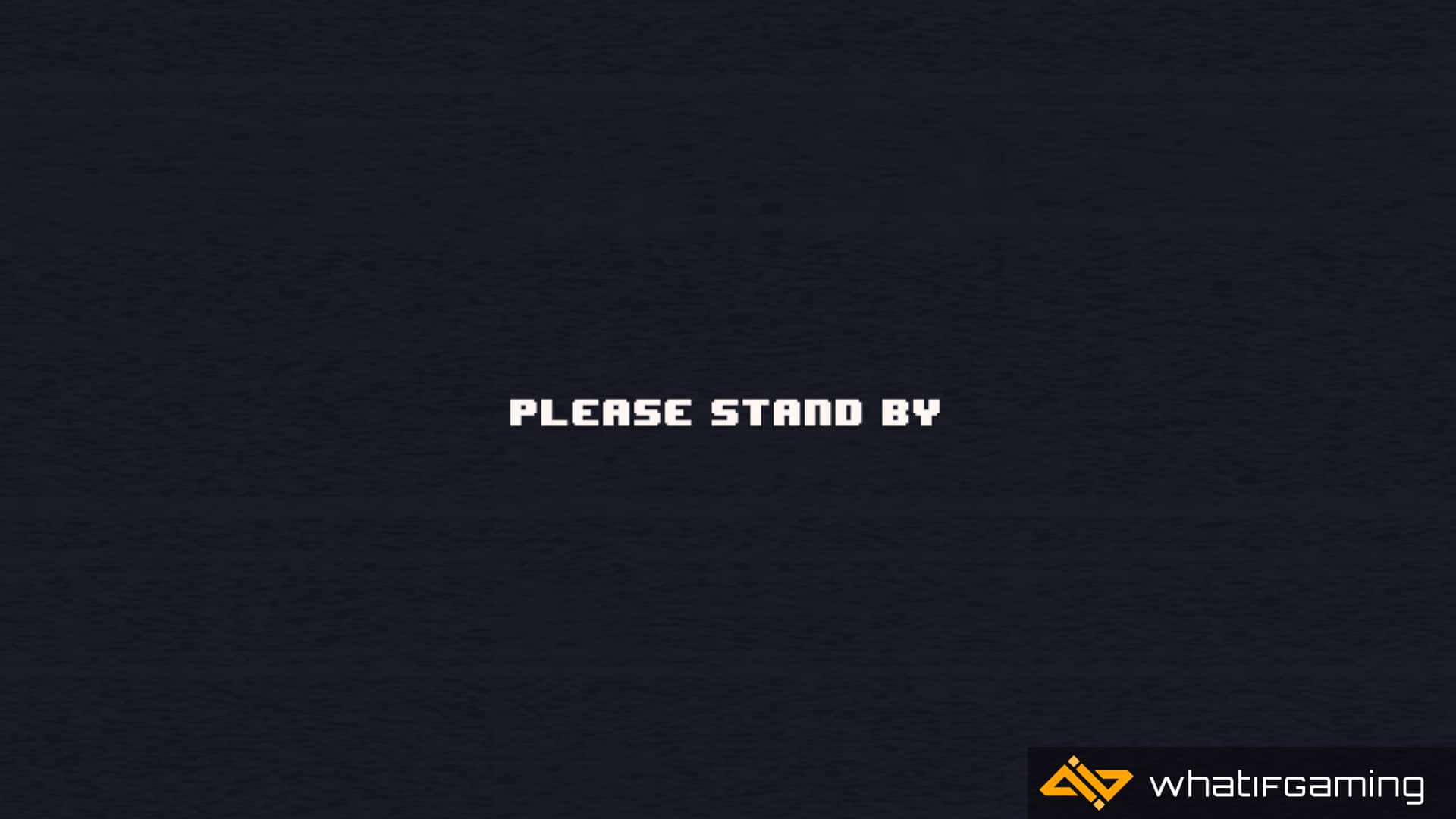 One theory that I have for the sudden frame drops is probably the light white noise grainy filter effect that I mentioned. Maybe add an option to get rid of the filter if it does affect the performance.
Level Design
Rightfully, Beary Arms presents different types of dungeons to keep your runs fresh. You may start inside a spaceship, an arcade, or even in the docks, which is my least favorite level because of the fall damage that you receive once you fall off the platform.
Each level also provides you with intel that you can use to your advantage depending on your situation. Low on health? Find a level with a Healing Confidence of over 80%.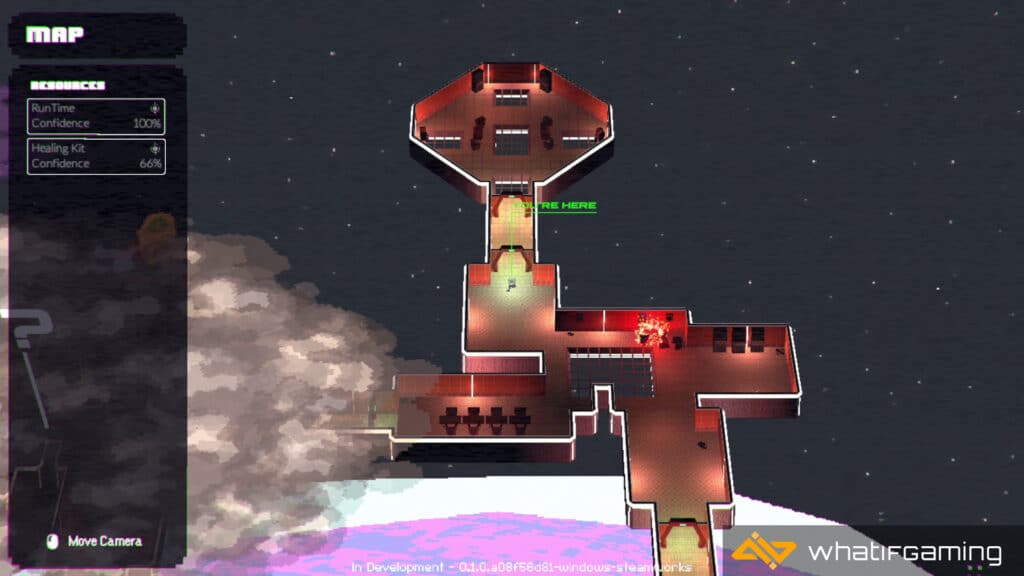 Need a new weapon? Look for a level with an Entry Weapon Confidence of over 80%. Grinding for Plu? Find a level that has at least a Plu Confidence of over 80%.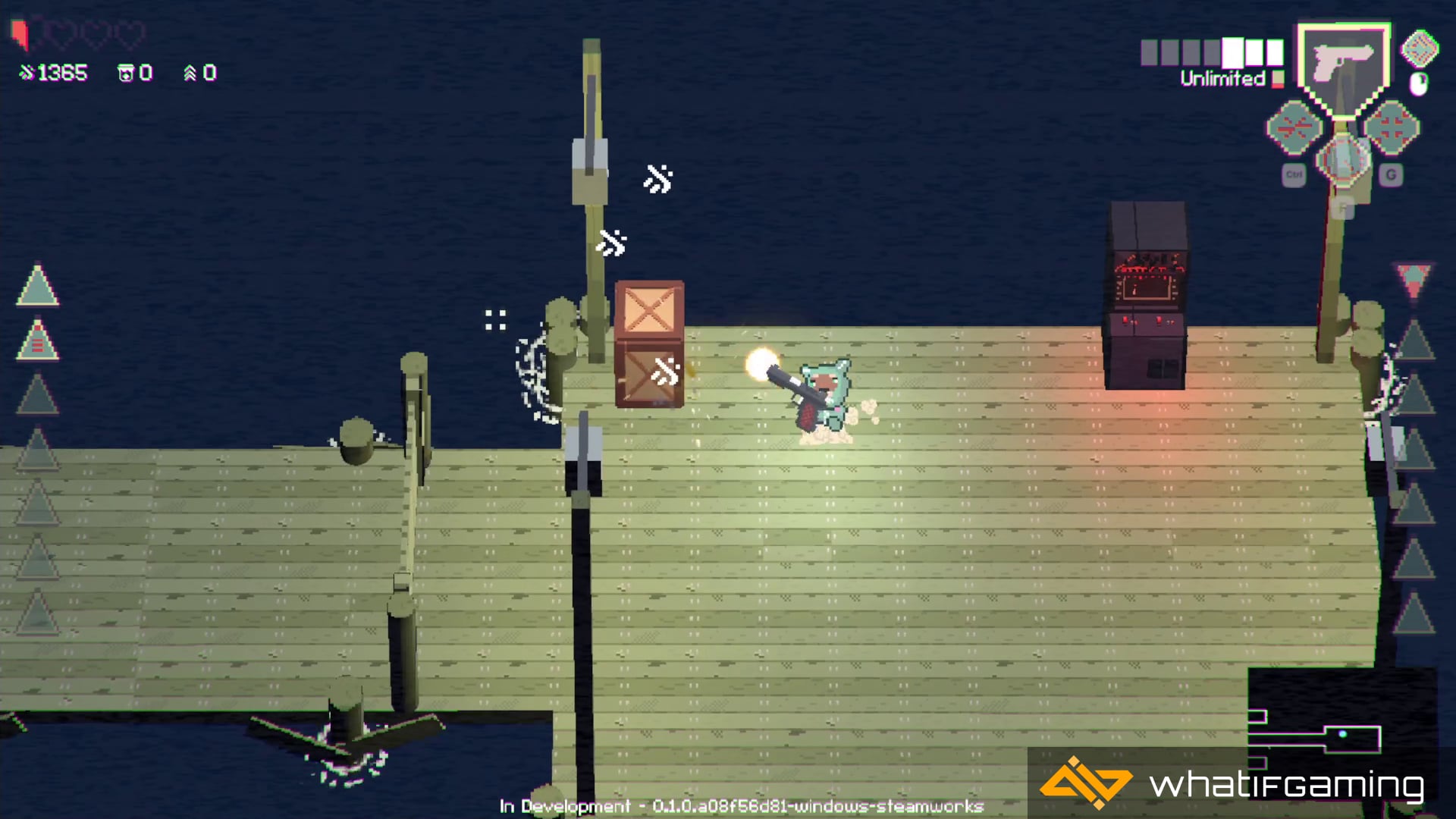 Gameplay Mechanics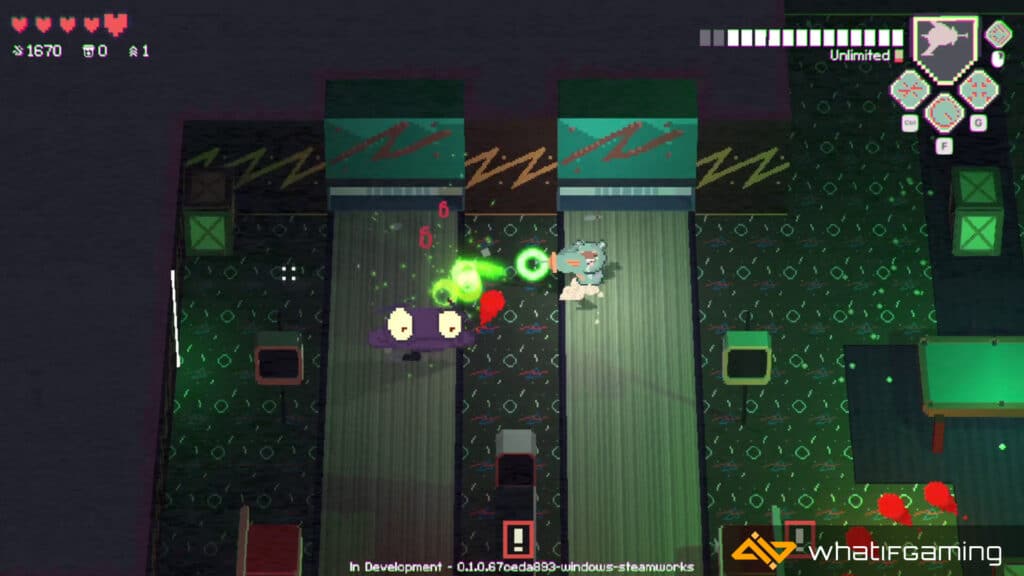 I play a lot of bullet hells and roguelites such as REMEDIUM: Sentinels, Hades, Risk of Rain 2, and the like. Rightfully, Beary Arms brings some familiar but unique mechanics that we've seen in other roguelites.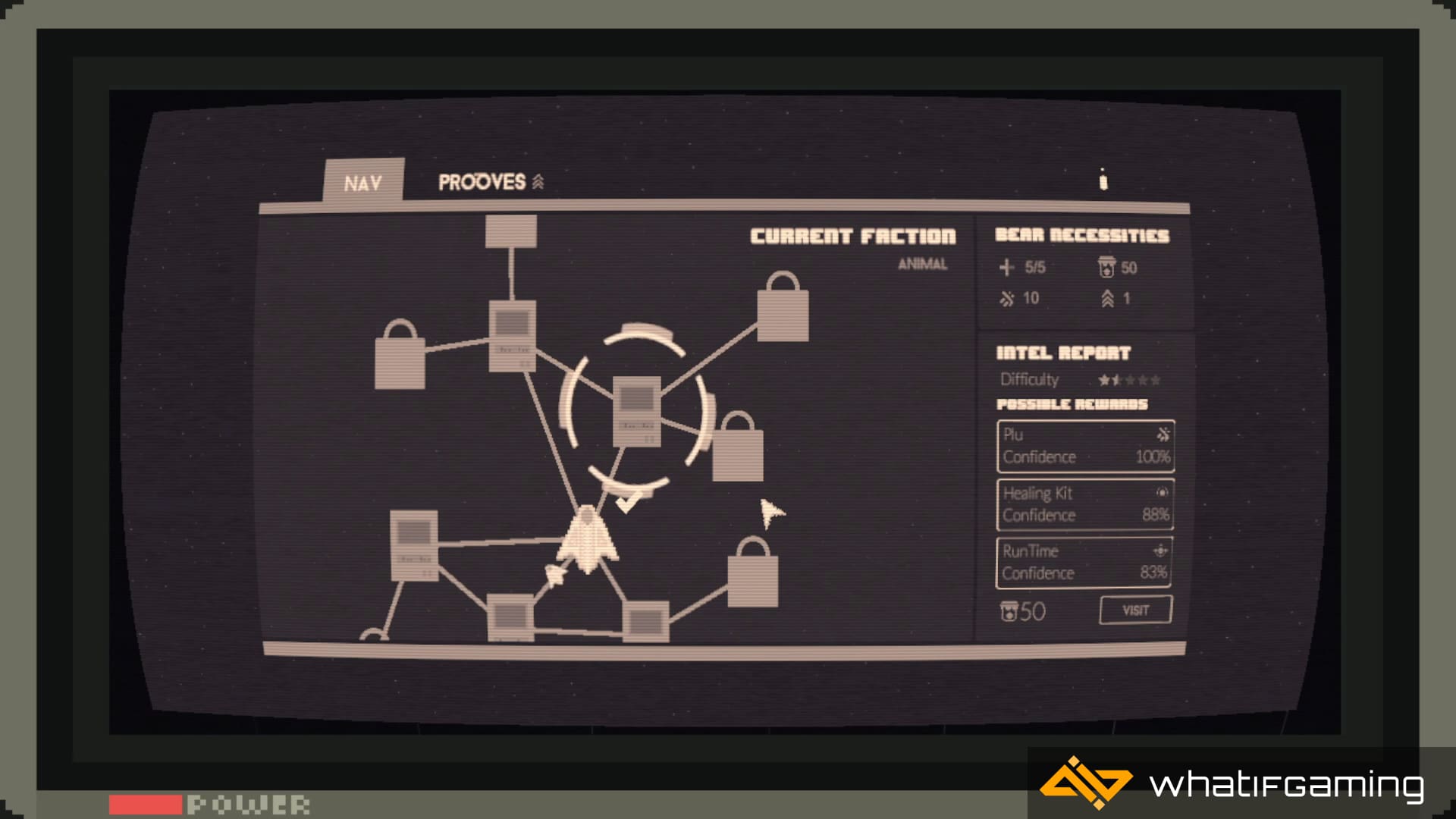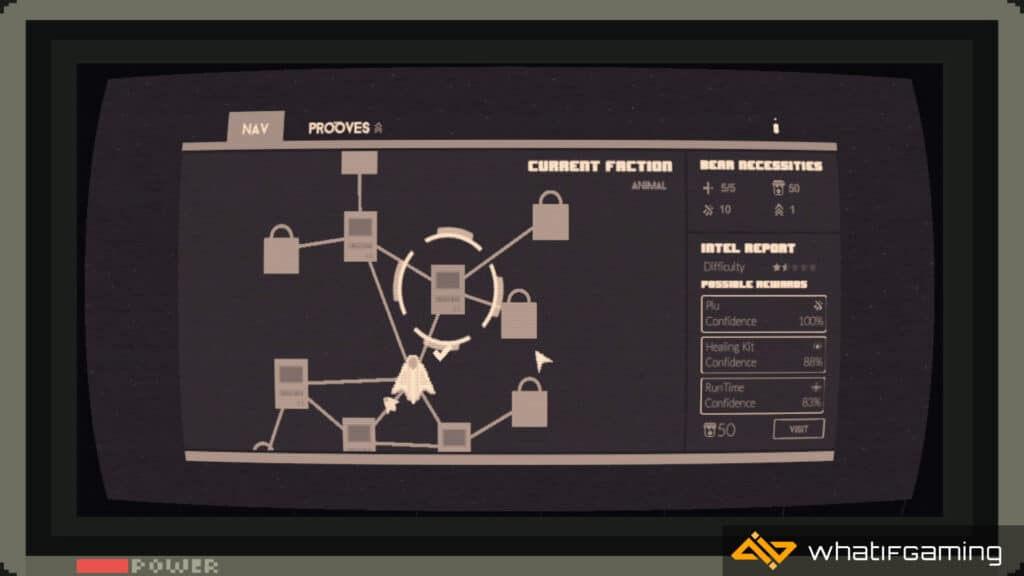 The map exploration is reminiscent of Slay The Spire where you're presented with randomized paths to take, except for this one, you need to pay in Radar Jam to access the level you want.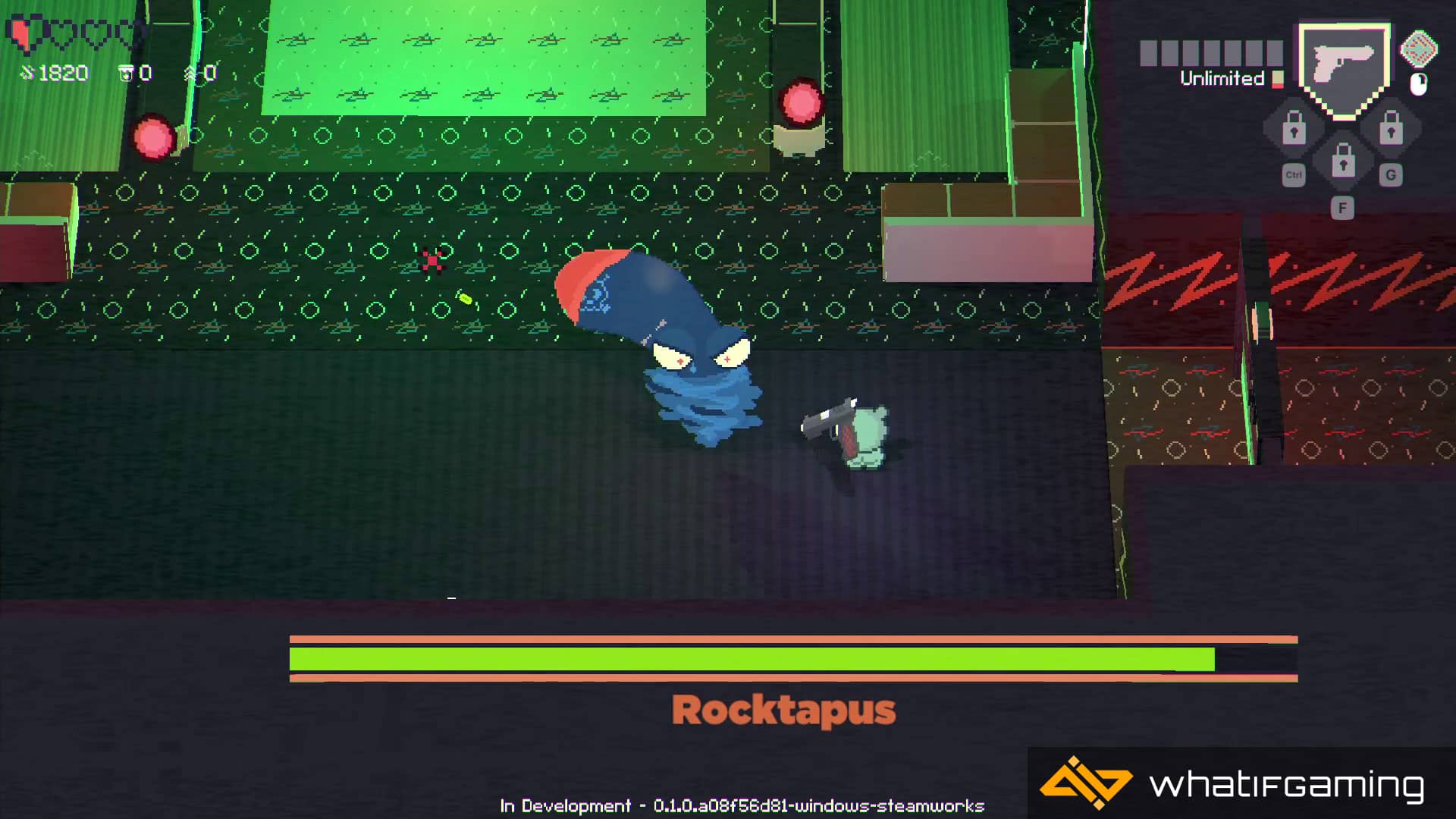 The gameplay loop is simple—you explore a procedurally generated space map, its different areas, and fight off aliens and pig-like creatures. After you spend all of your Radar Jam, you'll face a boss. The HP implementation in Rightfully, Beary Arms also reminds me of Zelda where they use a heart system.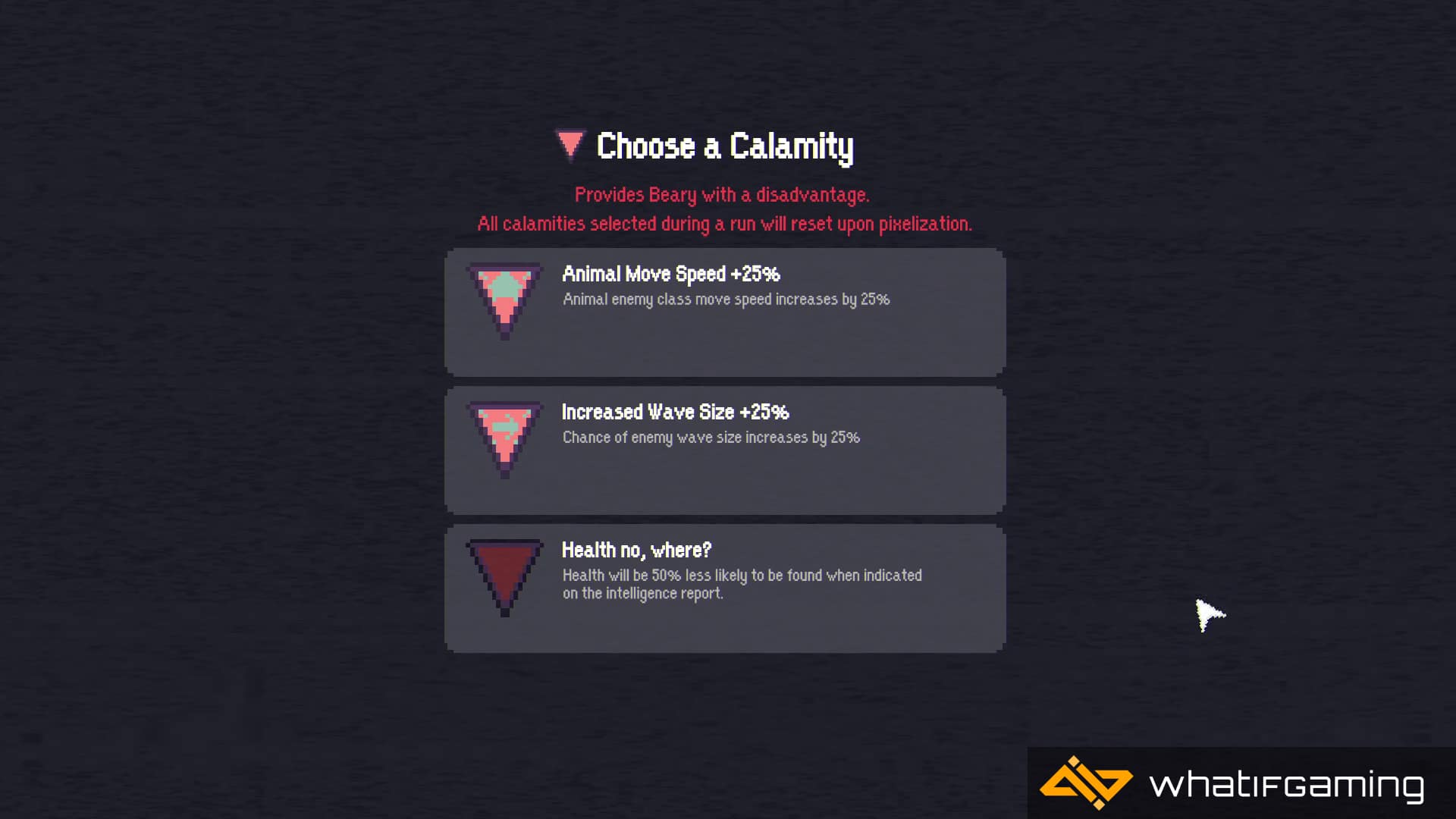 Once you die, you will need to pick a Calamity to carry with you on the next run. These are enemy buffs that make your next runs a bit difficult.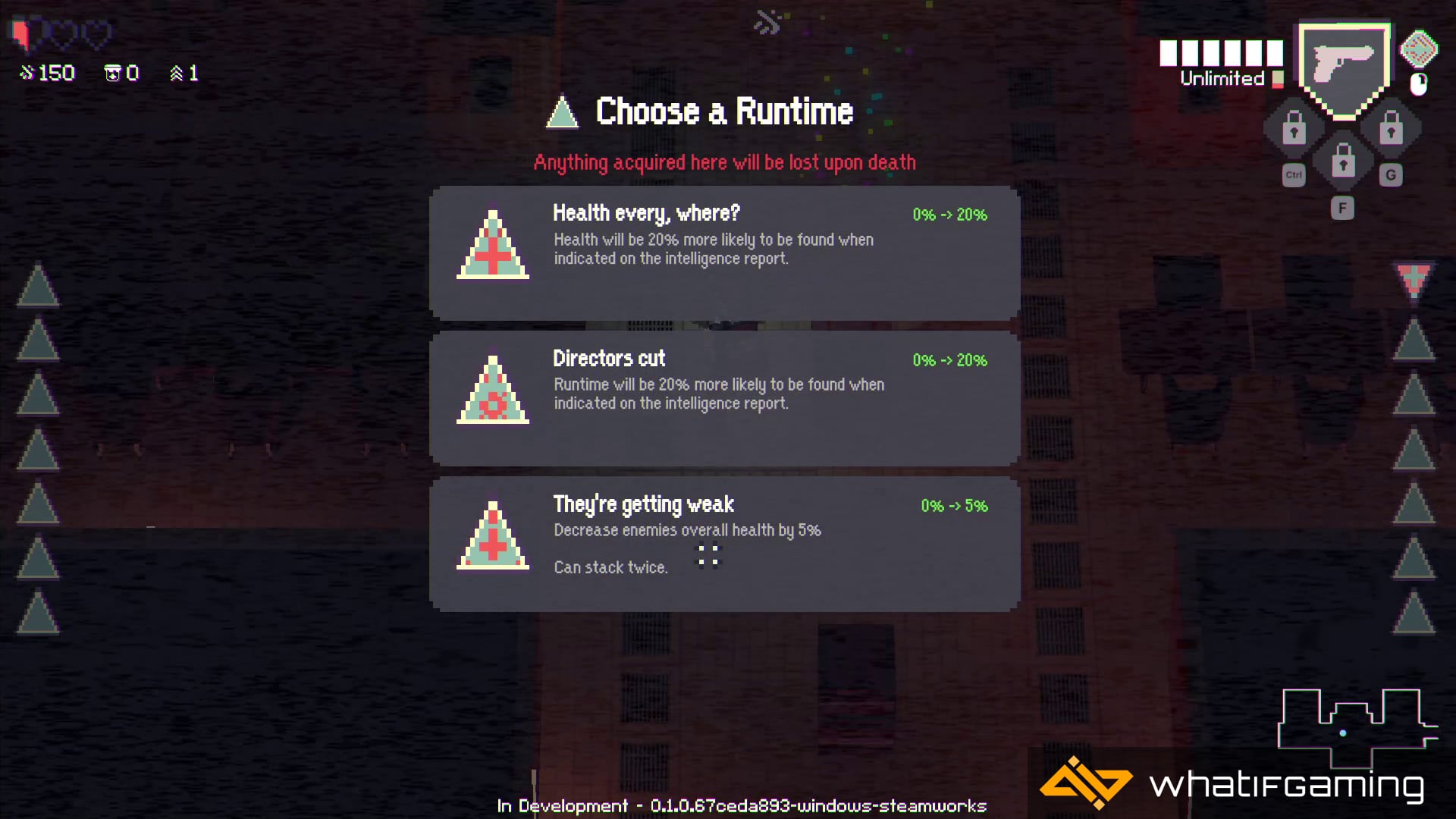 However, there are also boxes that will give you Runtimes, which are positive powerups that can help you maneuver the rest of the levels. Both the Runtime and Calamity pickups look similar to the Boons and Pact of Punishments from Hades.
Weapons, Gambits & Shops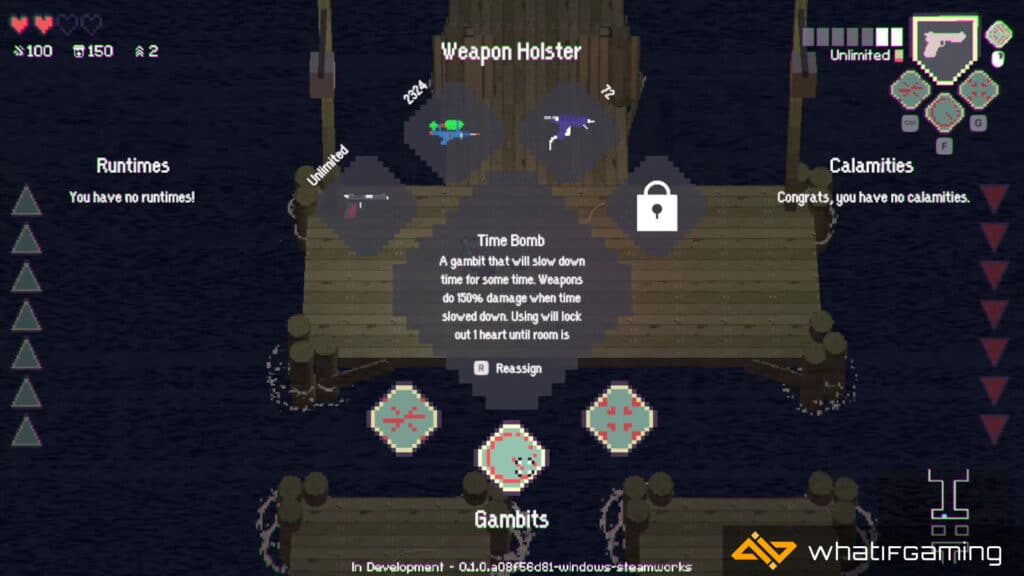 Rightfully, Beary Arms also offers you a lot of weapons and power-ups to choose from (called Gambits). However, it wasn't clear how many times I can use Gambits in a single run—it's a hit-and-miss. I couldn't even see if there was a visual cue that would indicate a cooldown timer and the mild white noise aesthetic gets in the way.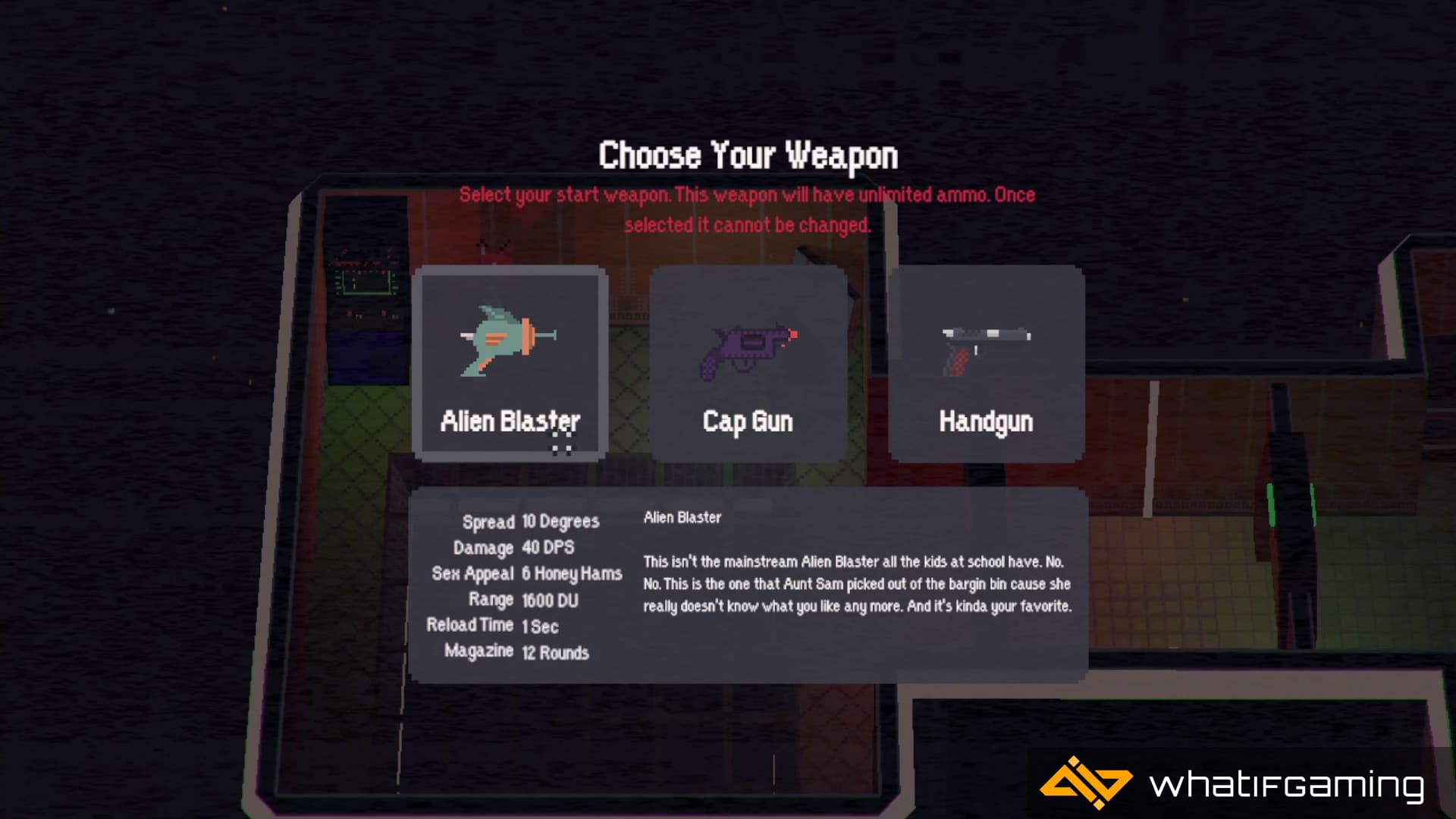 For the weapons, we start with a gun with unlimited ammo. Then the rest of the weapons that you find will have limited ammo. There are also unique weapons that I've discovered like the Finger Gun that shoots like a shotgun. I also encountered a Squirt Gun which is one of my favorites so far because I don't need to reload it and I can just spam the trigger against the enemy hordes.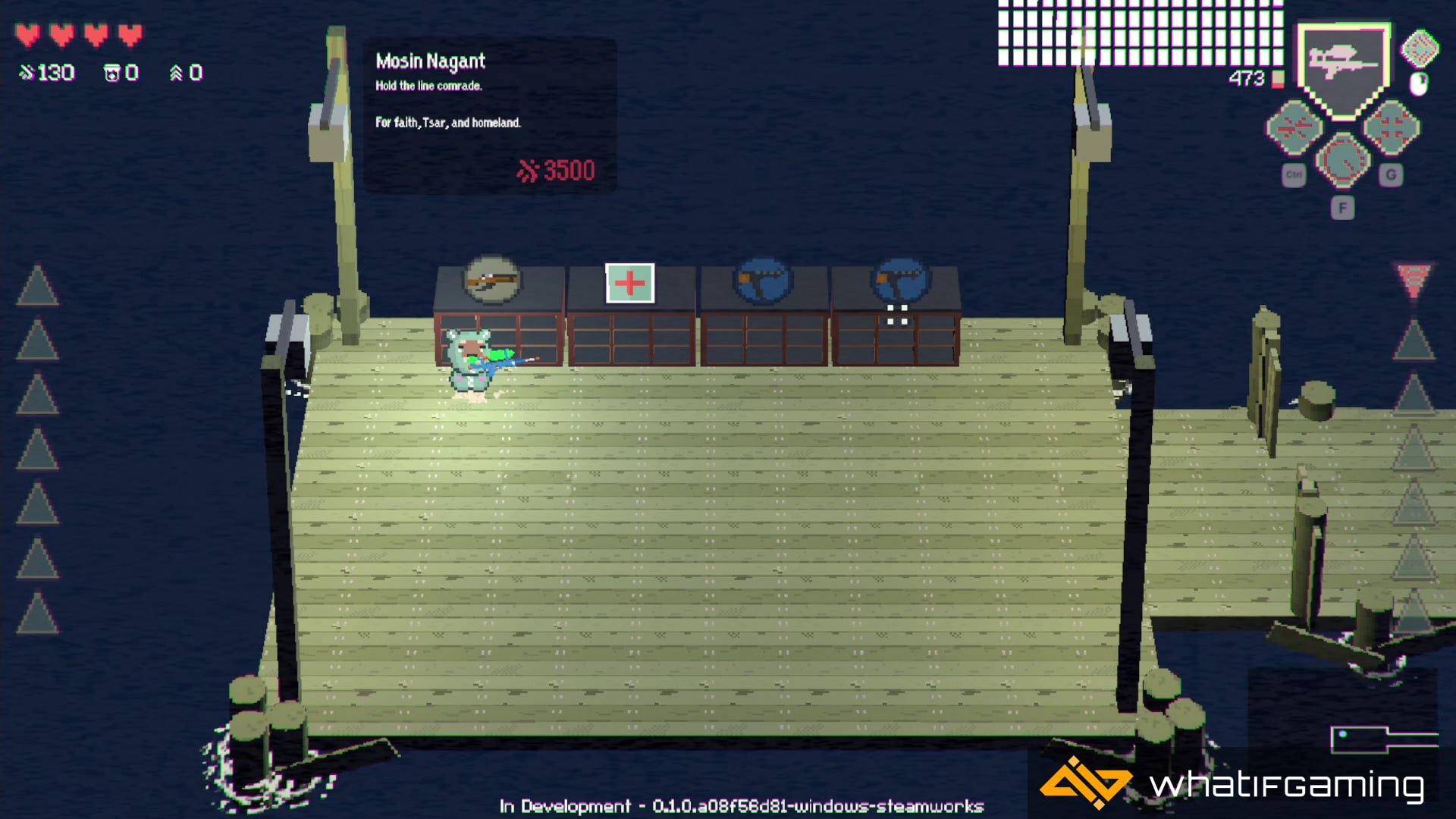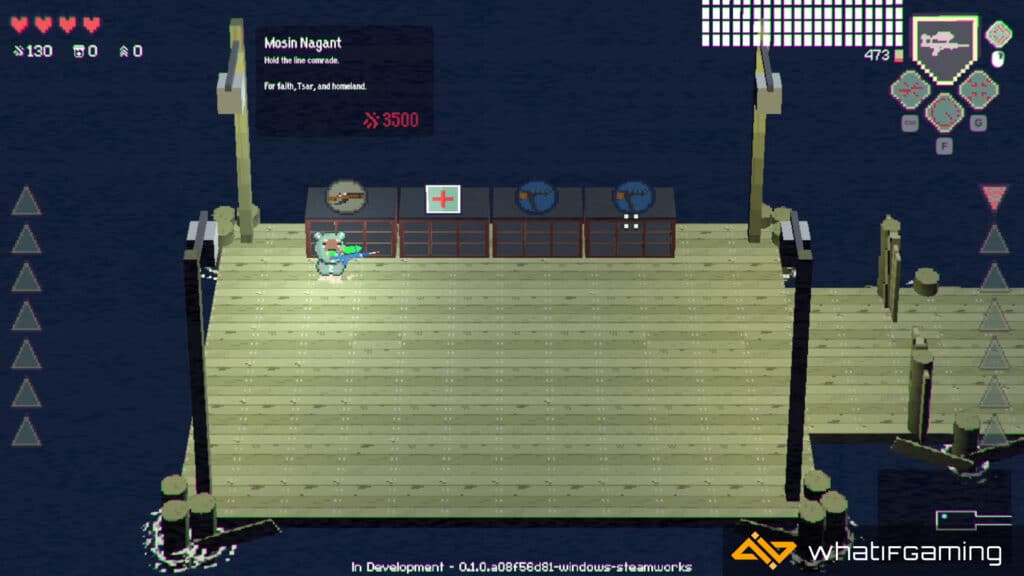 The stores in this game are abundant but it feels like it's difficult to grind for Plu, the store's currency. For instance, most of the item costs in the shop range from 2,000 to 5,000. So I rarely visit stores because Plu gathering takes too long, especially if your map isn't blessed with Plu Confidence. Maybe lowering the prices of some of the items can lessen the chore of grinding for better loadouts.
The Verdict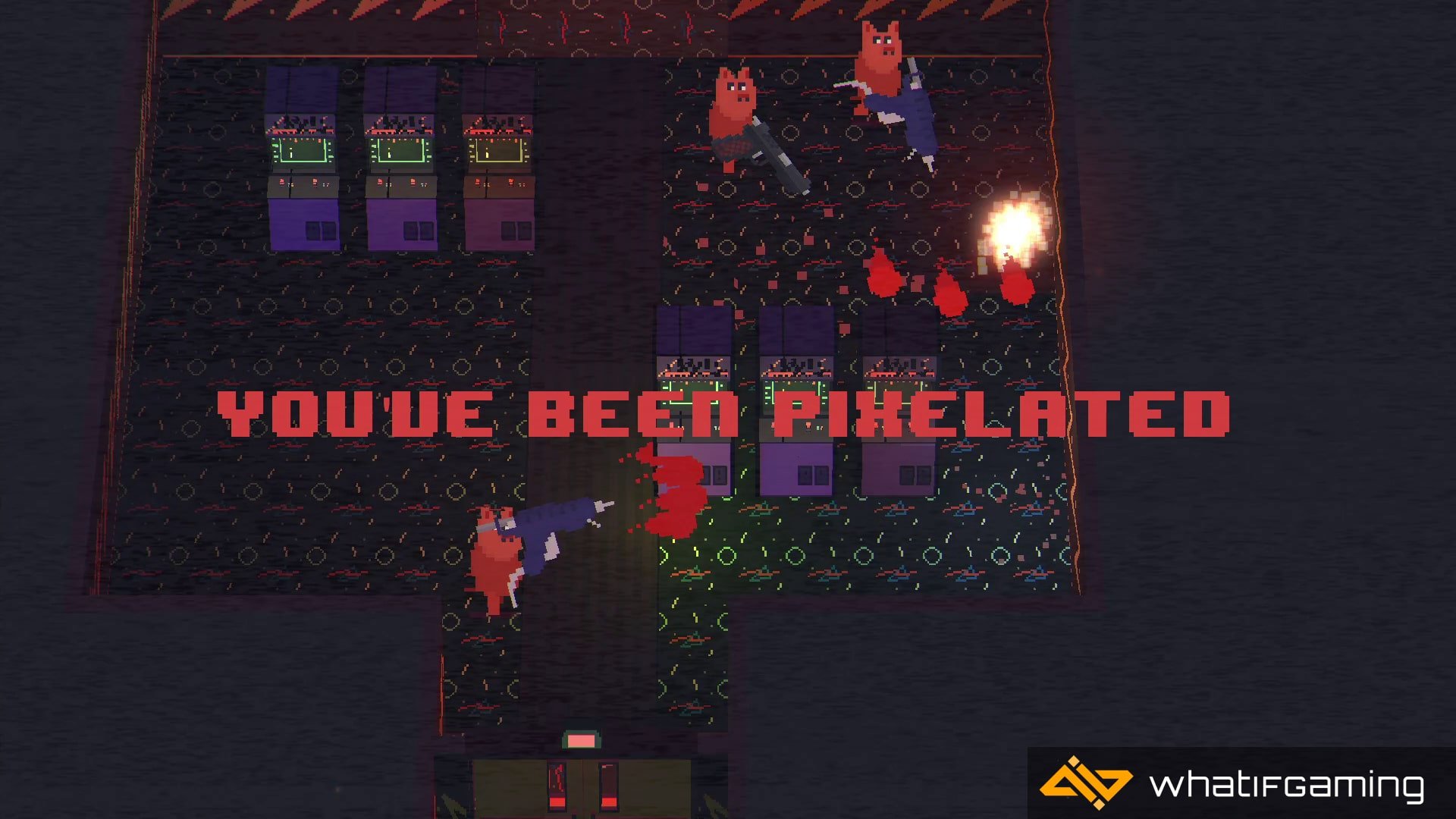 For an early access title, I feel like Rightfully, Beary Arms has enough content for a full-game release. Despite the simple pixel-like graphics, I've lost count of the number of times that I kept getting pixelated (it's their version of dying) in this almost soulslike game. This is one of those games that I'll definitely pick up if I want to have a quick session.
Despite the occasional frame drops that I experienced during my playthroughs, the gunplay of Rightfully, Beary Arms felt satisfying as well. The devs have also taken their own creative spin when it comes to discovering weapons. Who would've thought you could use a hand or a glue gun as a weapon?
Are you planning on getting the game? Check out Rightfully, Beary Arms on Steam and leave a comment if you liked our first impressions, and share your thoughts on what improvements should the developers add while it's still in Early Access.