RoboCop: Rogue City is out now on PC, and we had a great time playing as one of the most iconic characters of the late 80s. The game is developed on Unreal Engine 5 and runs quite well surprisingly. While it has cloud save support on Steam, if you have a bad connection, you might want to back up your progress locally. Here is the RoboCop Rogue City save file location on PC.
RoboCop Rogue City Save File Location
You can find the RoboCop Rogue City save files in the following location.
C:\Users\YOUR USERNAME\AppData\Local\RoboCop\Saved\SaveGames\
If you're planning on backing up your progress, I recommend copying the entire SaveGames folder. This location is similar to other Unreal Engine releases as well like Ghostrunner 2 which came out recently.
Faster Navigation
To quickly navigate to this location, I recommend using Windows Run.
Open Windows Run by either pressing the Windows + R keys together or by searching for it in Windows Search
Enter the following address, and press OK
%LOCALAPPDATA%\RoboCop\Saved\SaveGames\
Even though you can save your progress like this, I still recommend turning on Steam Cloud for this. It will be on default unless you've turned it off.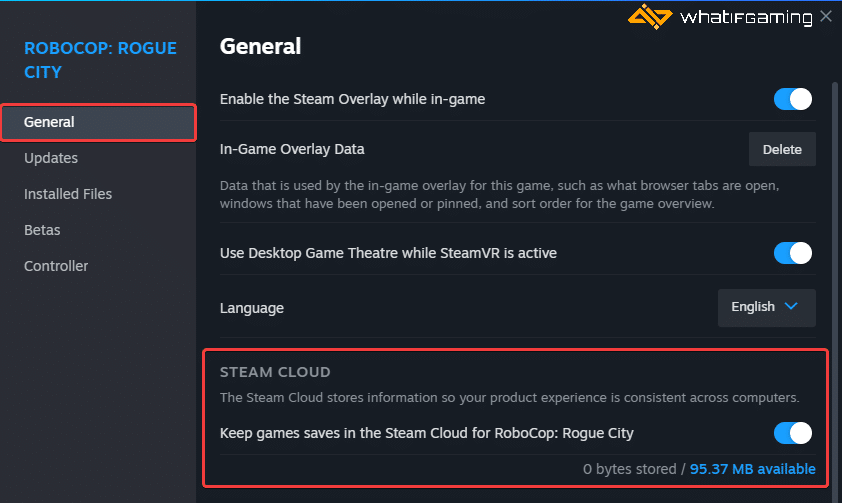 You can also enable these in the Epic Games Launcher by checking it under Preferences in the settings.
We hope this guide was helpful and you were able to access the local saves for RoboCop Rogue City. If you have any questions, feel free to ask them in the comments below.