Persona 5 is a game that shook the gaming world in 2017. With its debut on the PS4 and being exclusive to the console, Persona fans enjoyed what is currently known as the best entry in the series. However, in the past we have seen signs of other Persona games coming to other platforms, but is Persona 5 For Xbox real?
Persona 5 For Xbox – Stumping the Phantom Thieves
Persona 5 has been a game of mystery and intrigue for many fans. While Persona 4 had been rated on SteamDB, which is a very solid way of affirming the arrival of a game on PC, the Korean rating board should be as reliable … right?
According to Twitter user YuJeong Kim, who first spotted it.
While we have seen games being rated as potential leaks before, especially if they haven't been announced. This is how deep this rabbit hole goes.
According to the ResetEra thread discussing this leak, there are a lot of inconsistencies.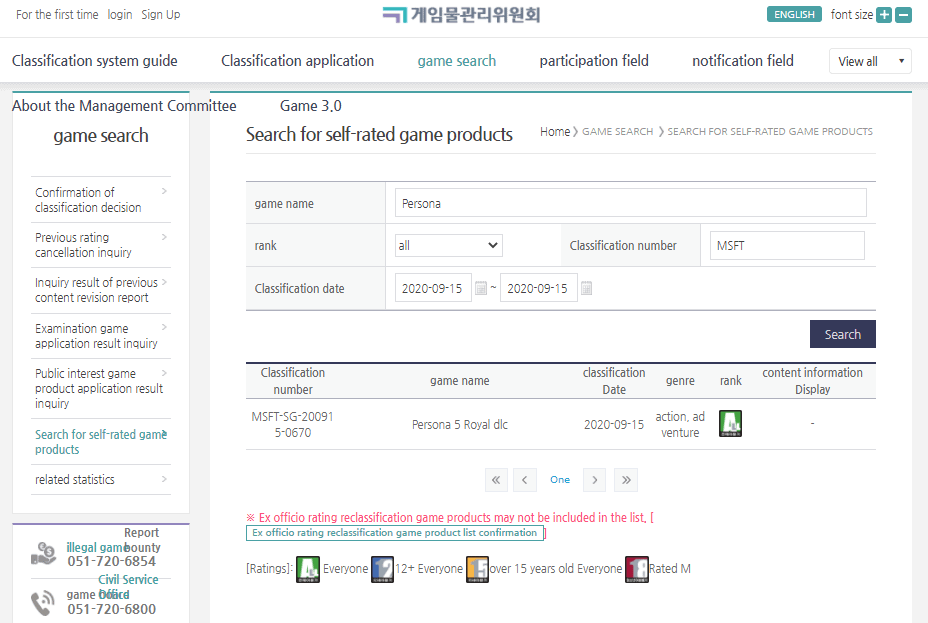 In addition, other people have spotted completely impossible listings, like Breath of the Wild also rated by MSFT (Microsoft).
In addition, another flaw is how the Persona 5 DLC rating is A for All Ages. Even though the game has a constant 18+ rating for all other platforms.
It is highly improbable that the game could have such a lax rating with such mature themes, in any part of the world.
For now, take all of this with copious grains of salt to hand. Keep in mind that SEGA / ATLUS have doubled effort on increasing their presence on PC. Hopefully, we get more concrete evidence of Persona 5 coming to the PC or Xbox in the near future.
With E3 right around the corner, we won't have to wait long for an announcement.
What are your thoughts on the rating? Let us know in the comments section below.