Starfield is easily one of the more highly anticipated titles of 2023. It has a lot of high expectations from fans of the title, for a new IP, but it seems that Microsoft remains hush about the release date to the point where rumors even began a few days ago saying the game could be delayed to H1 of 2023. However, the rumors of this could be as Starfield release date on Steam changed to 'Coming Soon' on Steam, which is currently the only major store you can pre-order the game.
Starfield Release Date on Steam could be a worrying sign
Starfield is a game that needs little to no introduction. The title is a brand new IP from the creators of the Fallout and Skyrim series. The game will take players to the final frontier – space. While the title has had only a few bits of gameplay shown, that is enough to send fans into excitement for the title. However, the excitement could be in a bit of trouble if the recent rumors of a delay prove true.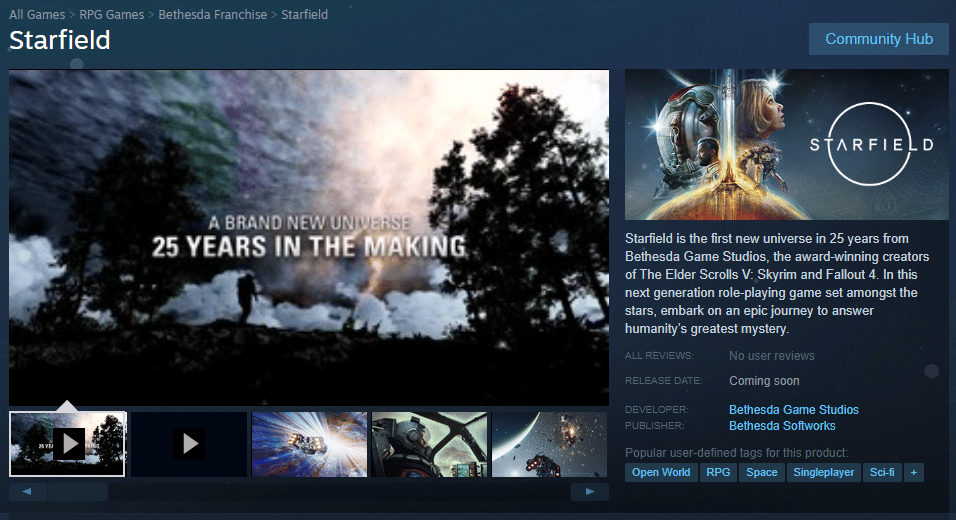 According to Steam, the game is now changed to Coming Soon, a couple of days ago, the title was slated as a 2023 release date. It's curious to see Steam change the release date, but considering Microsoft did confirm that Starfield would get its own show that would not be part of the upcoming Developer_Direct set to take place later this month on the 25th, we can only hope that the title does eventually see a release date for this year and no further delays occur.
Many are eagerly waiting for the title to launch when it does. The upcoming space fantasy RPG is currently slated for the Xbox Series X|S and PC.
What are your thoughts on the change of release date? Let us know in the comments section below.