Mortal Kombat 11 is Warner Bros longest running fighting game yet. While the rumors surrounding a mysterious Kombat Pack 3 are still in the wild, Mortal Kombat 11 Kombat Pack 3 leaked via some internal emails could confirm many of the packs details.
Mortal Kombat 11 Kombat Pack 3 leaked – potential release date and roster
It seems that Mortal Kombat 11 is definitely getting a Kombat Pack 3 if we are to believe a fresh set of emails.
According to a new post on r/gamingleaksandrumours subreddit, a throwaway reddit account has come forward with some mysterious emails that could be between Warner Bros employees talking about the upcoming Kombat Pack 3.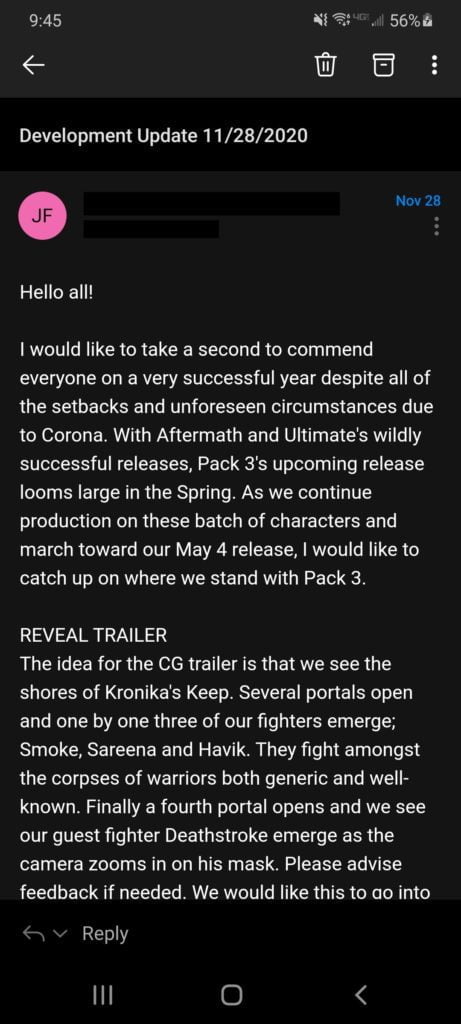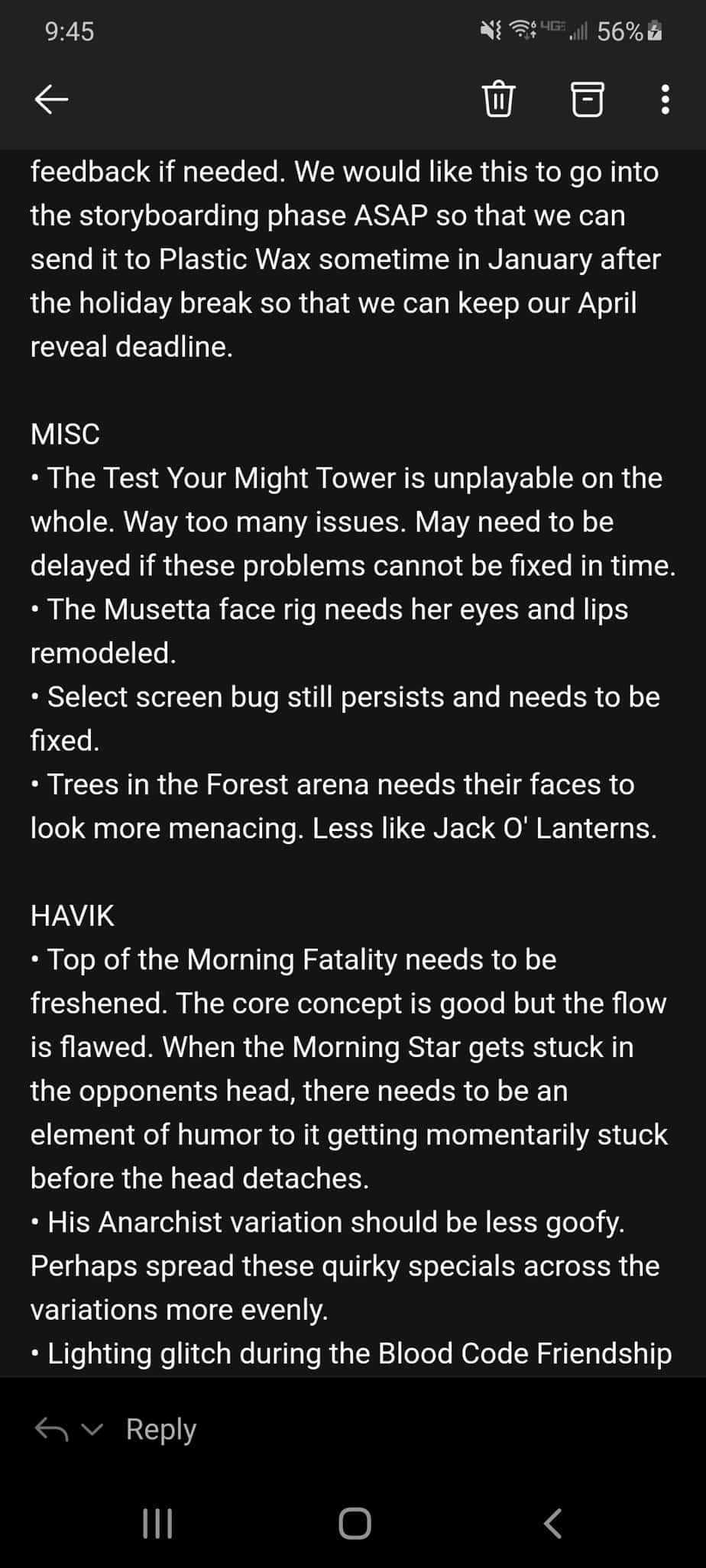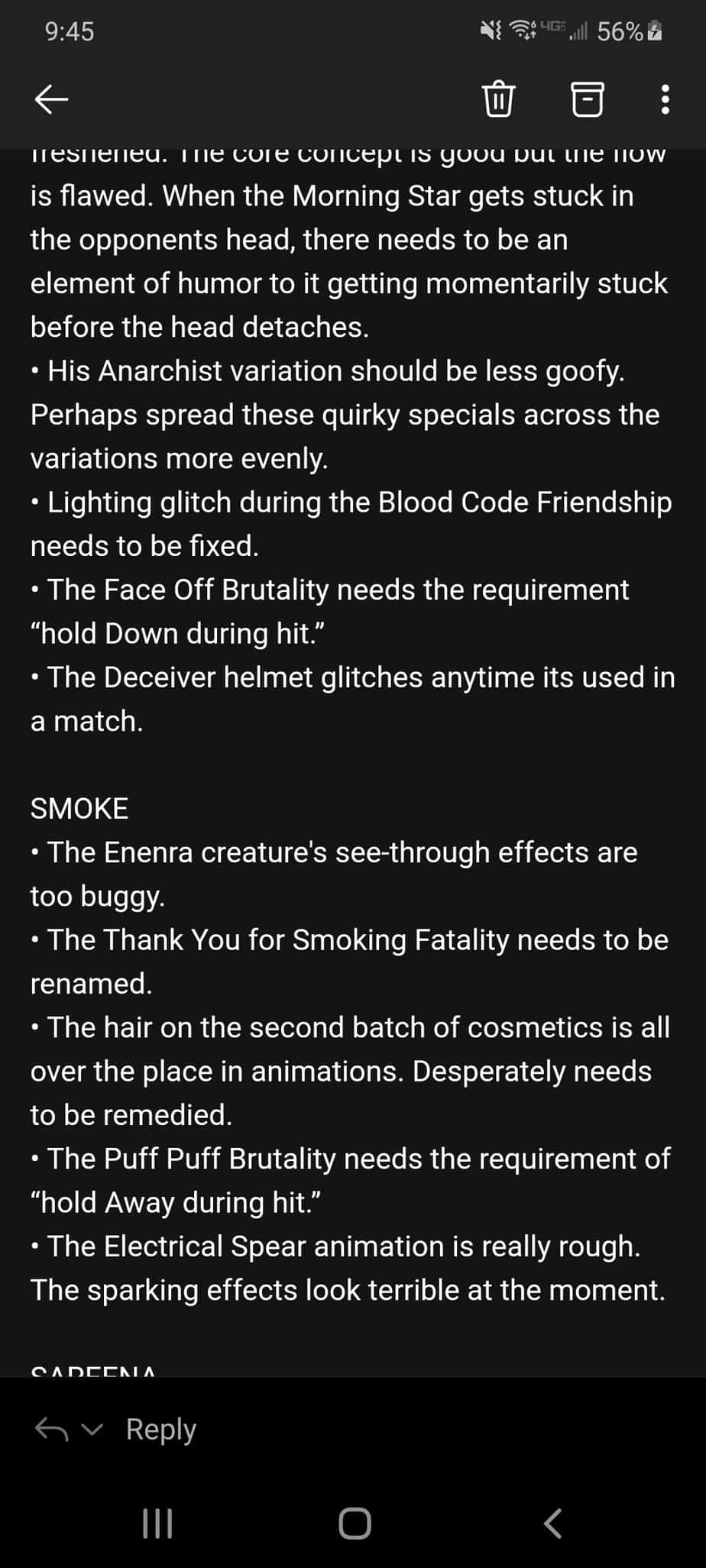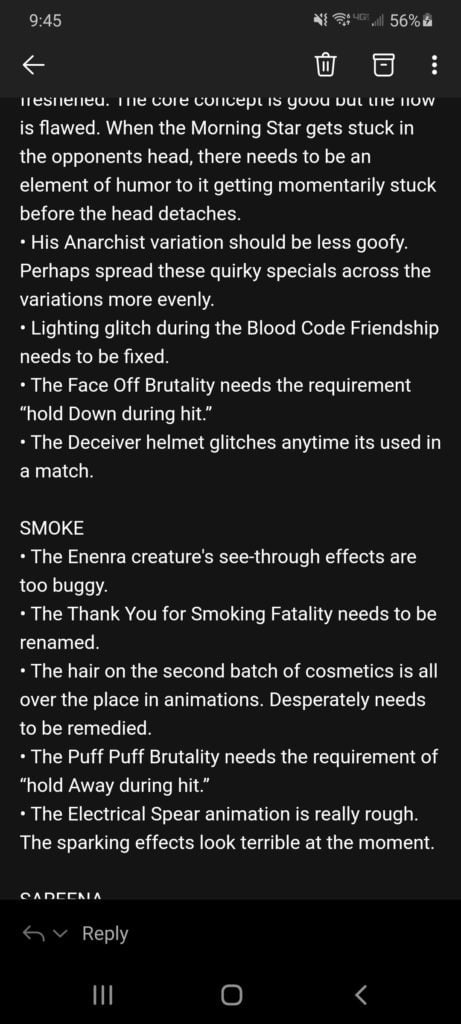 The main takeaways from the emails are the following:
It confirms a new fighting arena, a new tower, even more movie themed skins. It mentions 4 new playable characters:
Smoke
Sareena
Havik
Deathstroke
In addition, it also mentions a classic stage, The Living Forest and Sindel getting a Mortal Kombat Annihilation skin. Closing off with a Test Your Might tower.
In addition, Kombat Pack 3 is also dated for a May 4th 2021 release date. While this release date isn't set in stone yet as it sounds like there are still a lot of bugs to work out.
According to the original poster, the emails originate from the same person who foreshadowed Mortal Kombat Aftermath and Kombat Pack 2. As such, we would still recommend taking this news with a grain of salt.
This wouldn't be the first time such pertinent details of a Mortal Kombat game have been leaked through emails. Back when the game was set to release, the entire games reveal, key art and more were also revealed by a series of internal emails that included an outsider in them.
This is probably the first time Netherrealms has gone this far out to releasing a plethora of content for a single game. Normally they stop releasing content by the second Kombat Pack but it seems Netherrealms is dedicated to a long-term goal for the game.
It's also one of the first officially supported fighting games on the PS5 and Xbox Series X, giving it a big advantage of the competition.
What are your thoughts on the leak? Let us know in the comments section below!