Saints Row is an upcoming action-adventure open-world game from Volition and Deep Silver. This is a reboot of the franchise and introduces new characters, a brand new city to explore, and even deeper customization and avenues to cause mayhem. The title is coming out this year on PC, and consoles. Now, the Saints Row Reboot System Requirements have been partially revealed for the PC version.
Saints Row Reboot System Requirements
To play the game on PC, you need the following specifications.
Saints Row Reboot Minimum Requirements
OS: Windows 10 64bit (1080p – 30 FPS)
Processor: Intel Core i3-3240 OR Ryzen 3 1200
Memory: 8192 MB RAM
Graphics: GeForce GTX 970 AMD OR Radeon RX 480
VRAM: 4 GB
DirectX: Version 11
Storage: 50 GB available space
Below are the complete requirements revealed for Saints Row on 19th August 2022.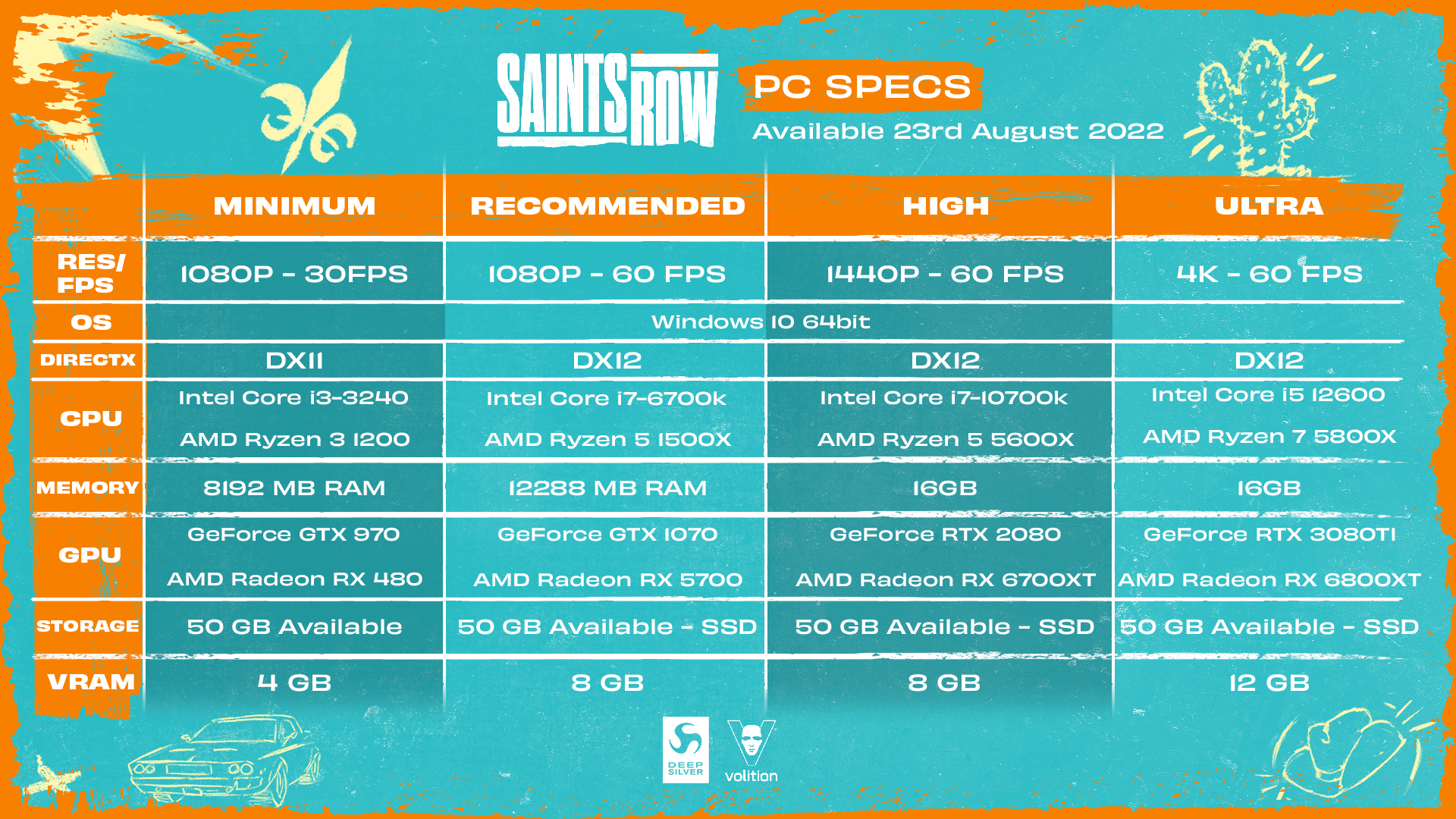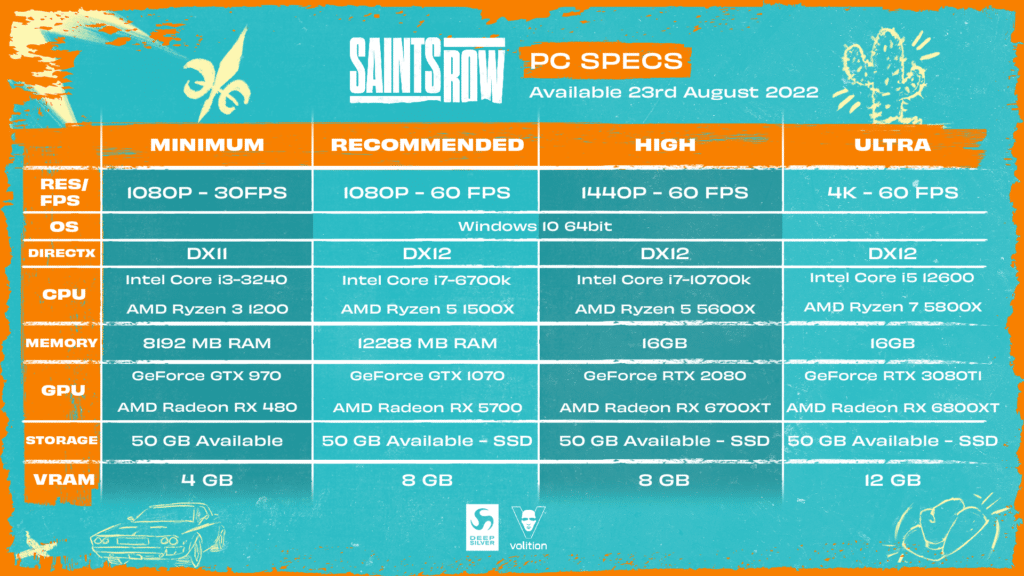 For now, we only have the minimum requirements, but these still give us a good idea of what to expect when it comes to performance. The RX 480 with 4 GB VRAM is a pretty popular GPU in the lower end now, and if you have that paired with a Ryzen 3 1200, you can expect to play the title at 1080p with 30 FPS on lower settings.
Apart from that, a total of 50 GB is required for the title, with 8 GB of RAM. If we're to make an educated guess for the recommended specifications, something like an RTX 2070 paired with a Ryzen 3600 should be expected. We'll have to wait for the complete requirements though. We will update these as soon as they are up.
Saints Row on PC
You can pre-order the title now on PC through the Epic Games Store.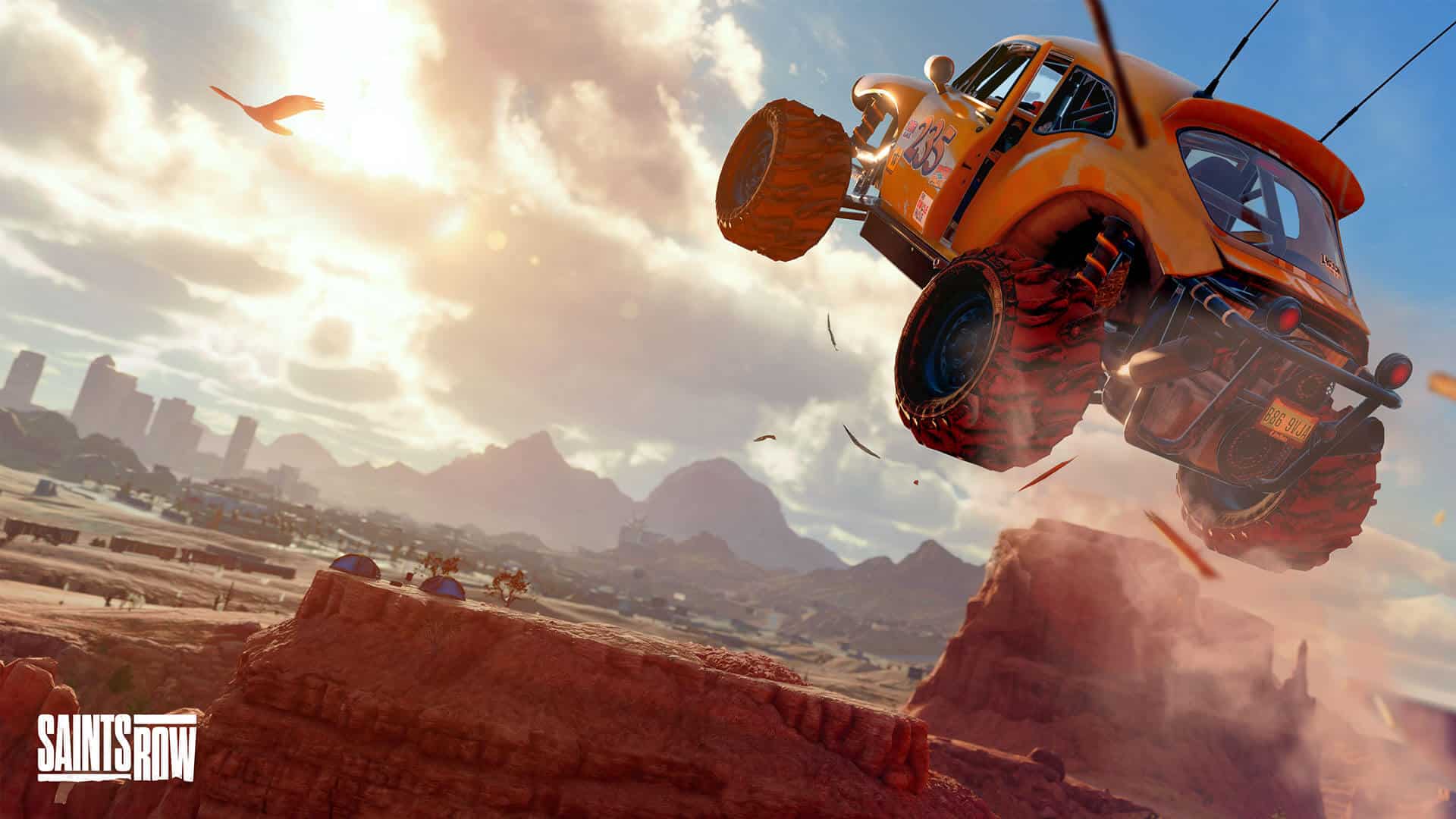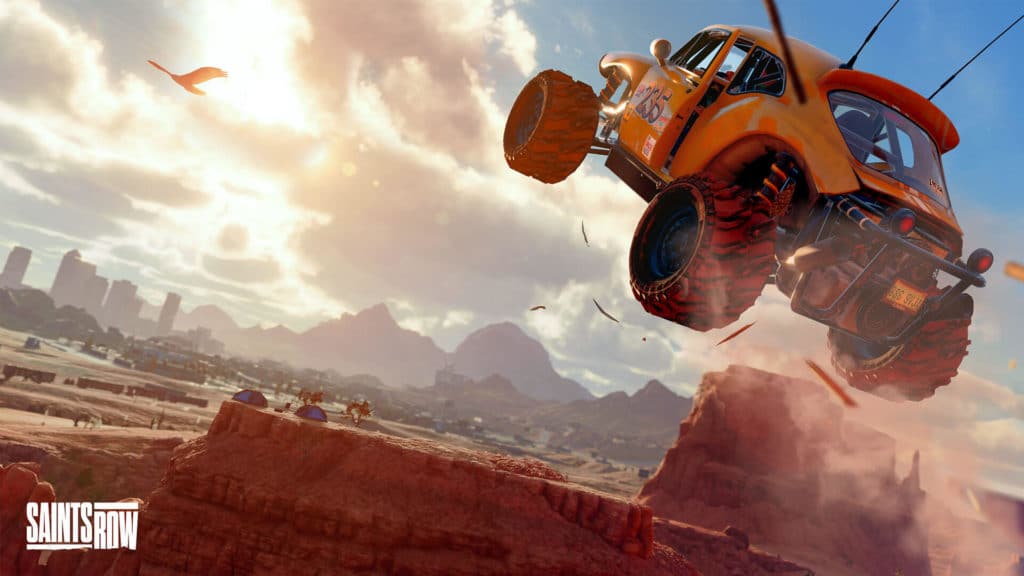 It isn't coming to Steam for now, and probably has a year-long deal with Epic, similar to Saints Row The Third Remastered.
Saints Row Boss Factory
Players interested in the upcoming title can now download the "Boss Factory" for free where they can create their character and get a look at some customization options offered by the title. You can also share the character you've made online.
You can download it from the link below for your platform. It is available for PC, Xbox, and PlayStation platforms for free.
Saints Row Release Date
Saints Row is coming to PC, Xbox One, Xbox Series S|X, PS4, and PS5 on 23rd August 2022.
While you are here, make sure to check out the system requirements for other upcoming titles including Neon White, Stray, and DNF Duel.
What do you think of the Saints Row Reboot System Requirements? Are you excited about the upcoming open-world title? Share your thoughts in the comments below.