While skating games have relatively been relatively niche, the recent emergence of the Tony Hawk games, and even the upcoming Skate 4, has shown that there is still a dedicated community for the genre. Session: Skate Sim was released last year to little fanfare, and while the game was able to capture an audience on the PC, the critical reception was mixed with the fan reception also doing a grind on the railing. However, it seems that Session: Skate Sim could be coming to the Nintendo Switch according to a recent rating at the Taiwan rating board.
Session: Skate Sim for Nintendo Switch
The listing was spotted by Reddit user eddzorzoutcast who took a screenshot on their mobile of the title being rated on the Taiwan board.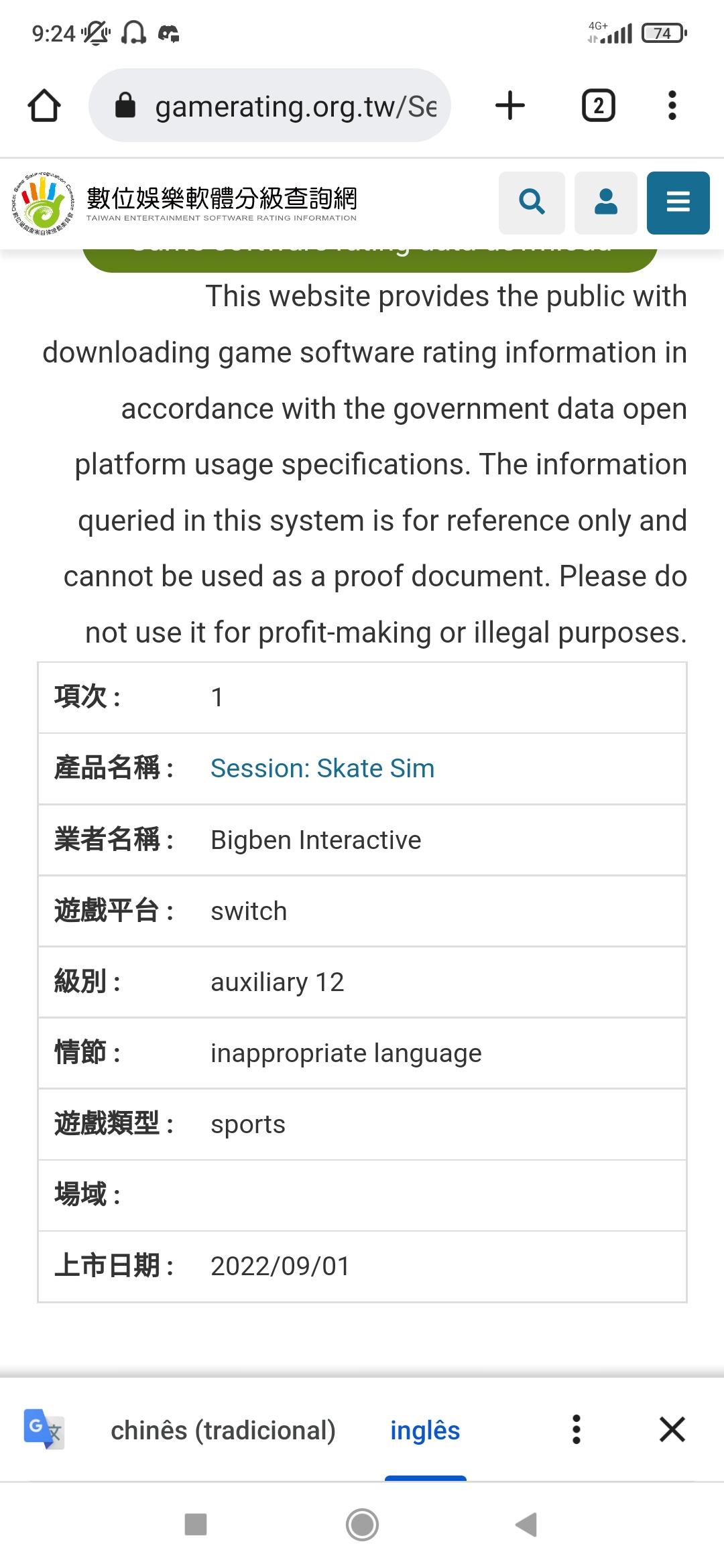 The title is somewhere that was on the fence for many, but it is a decent game. We do not know if the translation in the title could be an error, but this is interesting to see if the game can capture a new audience on a new platform.
While this is only the Taiwan rating board being shown, we can soon expect the title to make an appearance at PEGI, ESRB, or even the Brazilian rating board very soon.
Unfortunately a rating can not help determine a release date, so you will have to wait patiently for the official announcement from the developer or publisher regarding the title coming to other platforms in the future.
The game is currently on sale on Steam for 30% off, and it's worth taking a look at if you are already played out from Tony Hawk.
What are your thoughts on the rating and would you be interesting in buying the game to play with on the go? Let us know your thoughts in the comments section below!