SIE (Sony Interactive Entertainment) London Studio was one of Sony's better known studios at the forefront of the PS2 for one title alone, The Getaway: Black Monday. However, majority of their portfolio is made up of making games for PlayStation accessories like the EyeToy, and PlayStation VR for the most part of a decade. However it seems that SIE London Studios could making their first non-VR title.
SIE London Studios Could be making something great
The Getaway: Black Monday was one of the more lesser known games on the PS2 that had a great following which amounted to a Getaway 3 tech demo shown at E3 2006, but the idea would later get scrapped.
After the announcement, The studio would go back to making first-party titles for PlayStation Accessories or party games for the PlayStation consoles. The title was then scrapped and was added to the ranks of Rockstar's Agent.
In addition, the studio also tried another ambitious project known as Eight Days, but unlike Getaway 3 had more trailers to show until it was also scrapped a few years ago.
Those who remember The Getaway: Black Monday will know that SIE London delivered a good open-world adventure game at a time when it was in its infancy and was a very niche market. Hence the reception of the game fell to deaf ears. It would only be years later that the game would pick up a fan following.
It seems that the studio is being given a chance at making a blockbuster title as a few job listing suggest this.
As pointed by Toumari on ResetEra.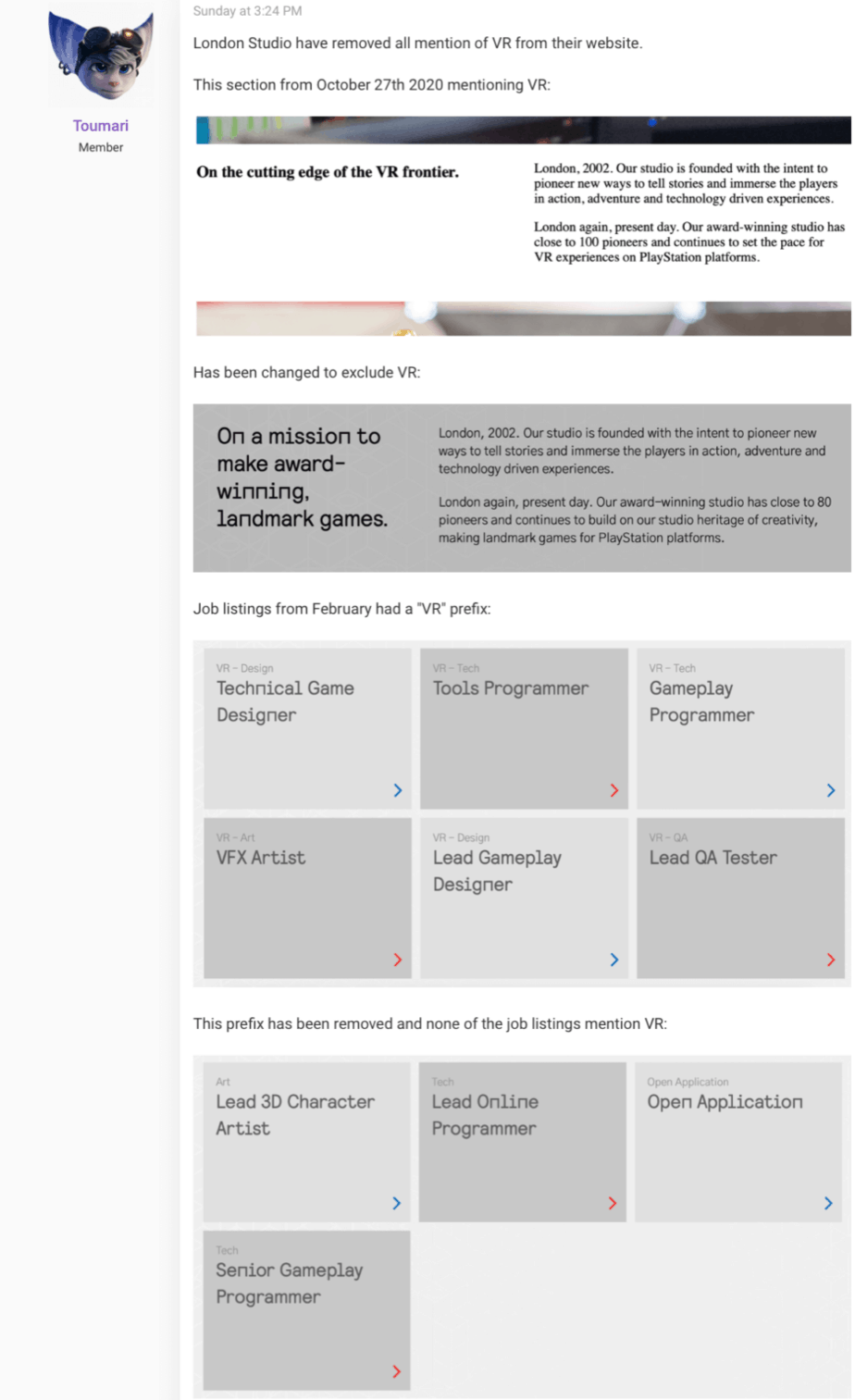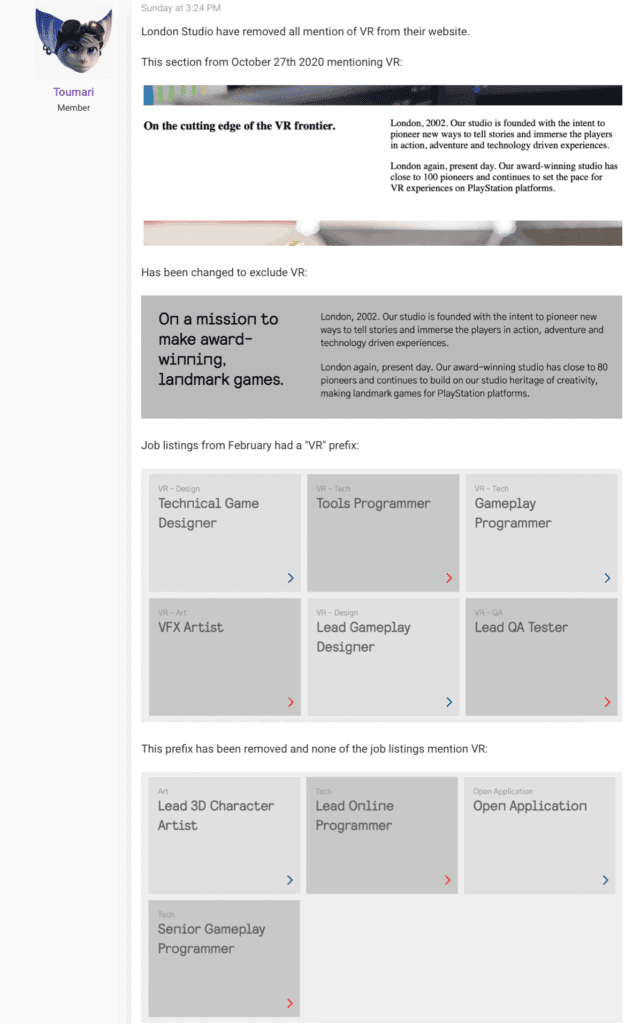 Further more, Stuart Whyte has been promoted to Studio Head and is no longer the Director of VR Product Development for PlayStation London Studios.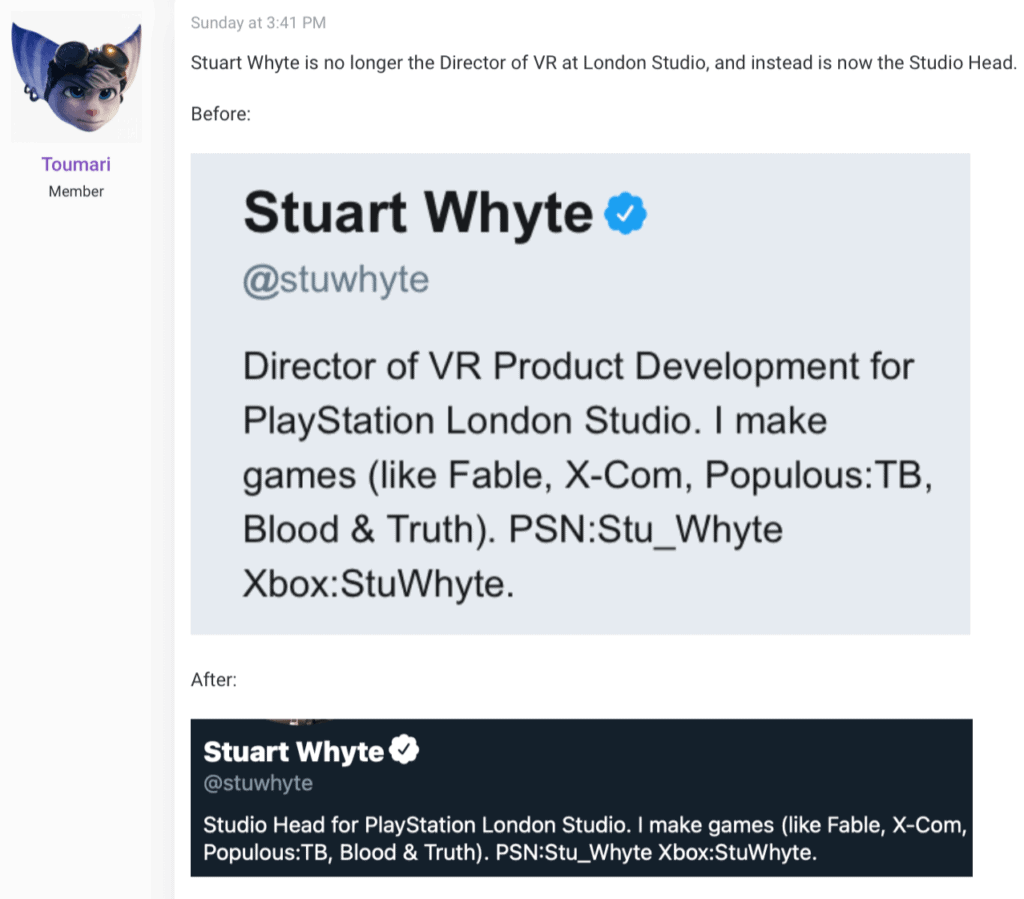 In addition, a job listing of one of its employees shows the studio working on a brand new project: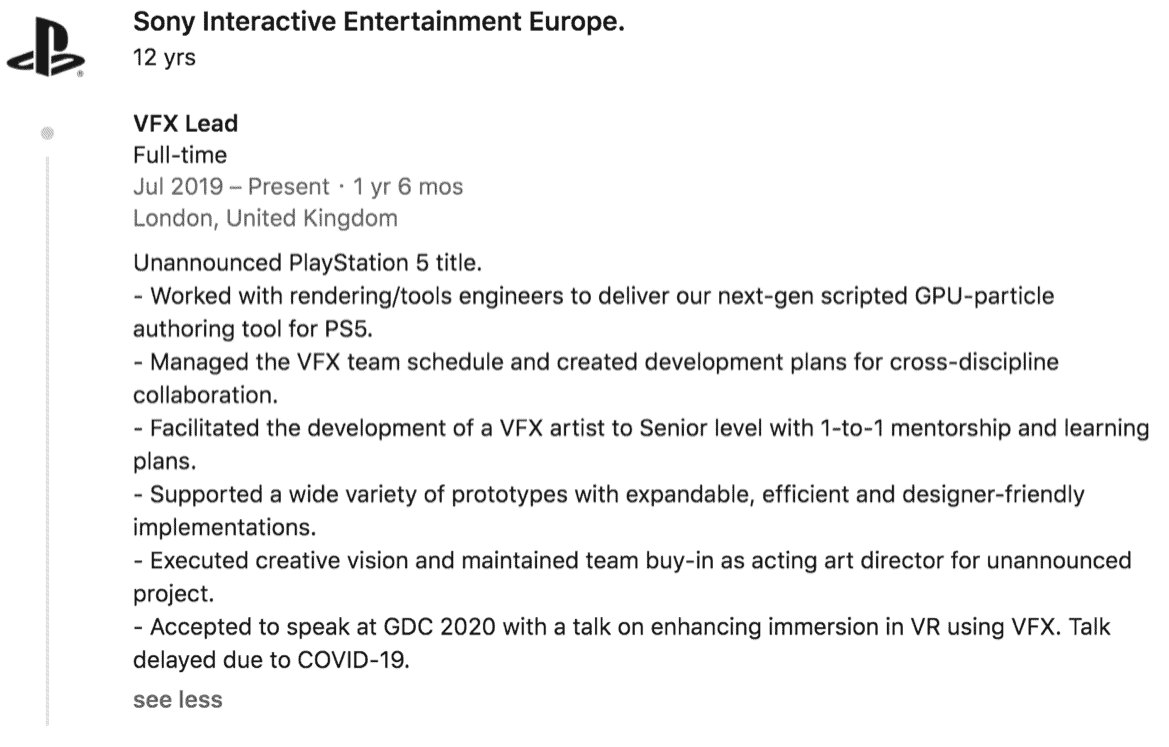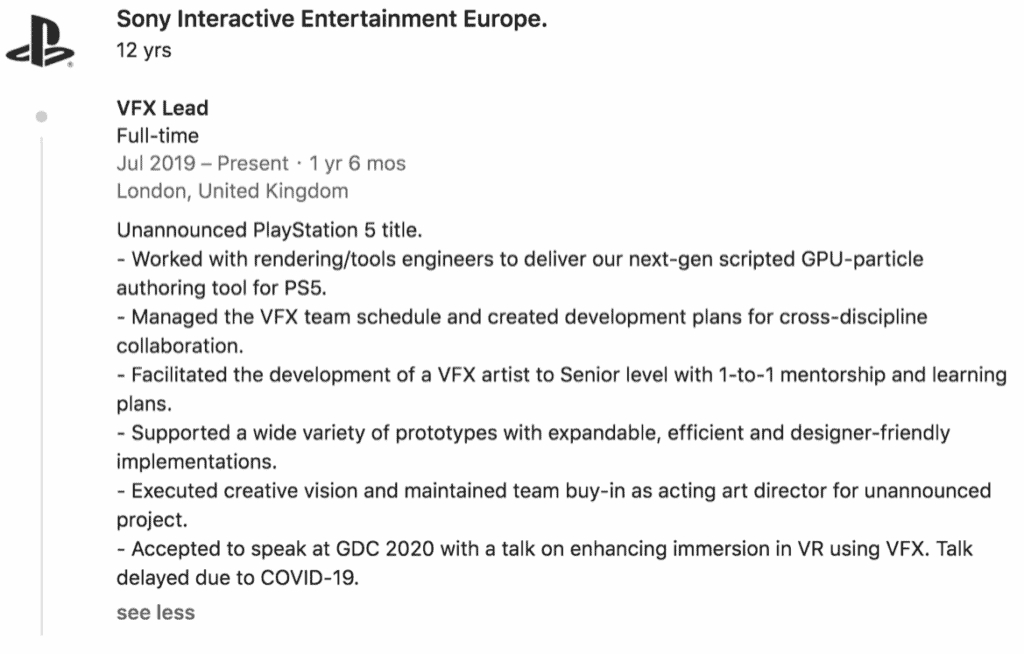 While the studio has a portfolio that is 90% made up of PlayStation accessories and party games, it would be nice to see the studios tackle a new IP and an action oriented one at that after such a dry spell of a genre.
I know I am hoping for something along the lines of Eight Days or The Getaway 3.