After many years of waiting, speculation, and a rumor mill that wouldn't stop spinning, we finally have our first sign of life of what could be the return of Silent Hill. Earlier today, a new game hit the rating boards of Korea by the name of Silent Hill: The Short Message. While we are still in the dark on whether this is a full title or just a demo name similar to P.T, only time will tell what is in store for us.
Silent Hill: The Short Message – Says a lot
First spotted by Gematsu, Silent Hill: The Short Message has been given a rating in Korea. This has set the internet ablaze with excitement and speculation.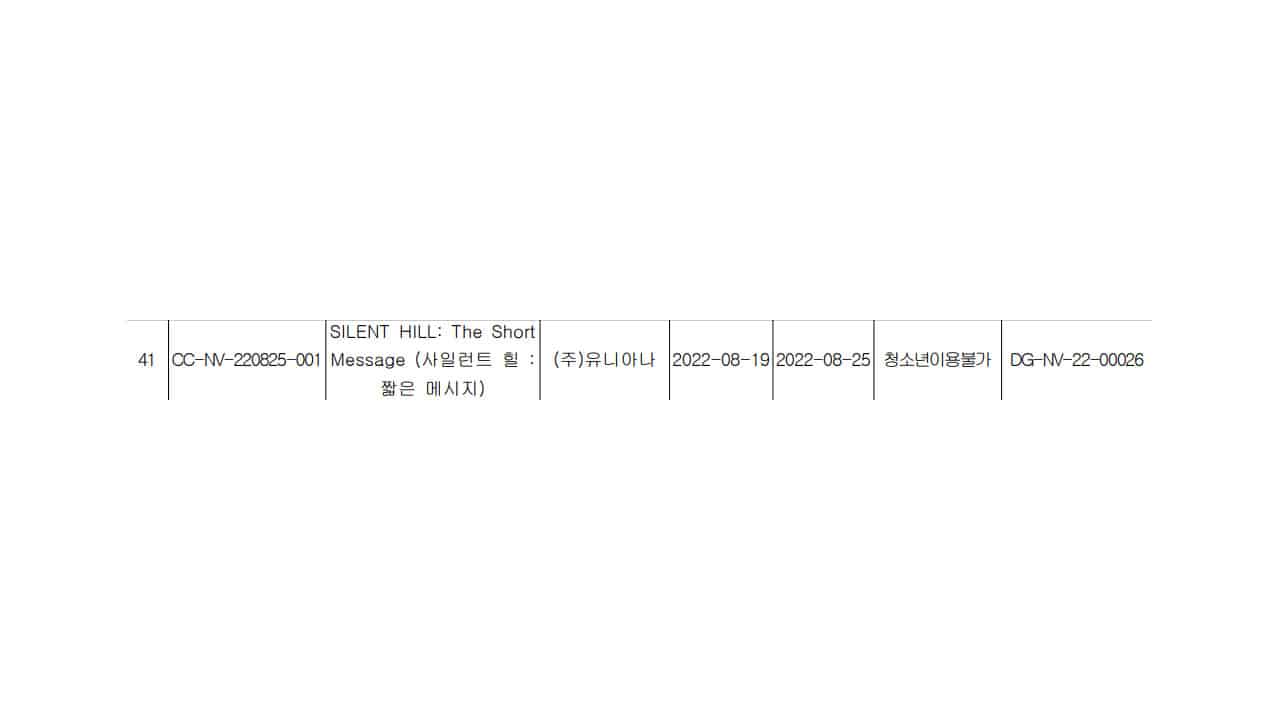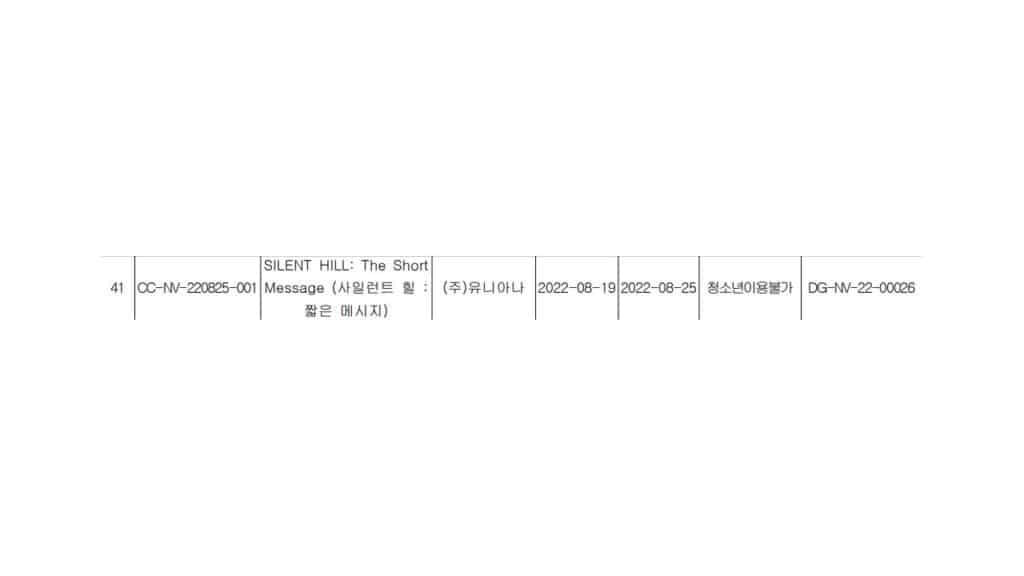 And here is a close-up of the rating details from above.

This is also the first time Silent Hill has adopted such a lengthy name. Normally the names are a single word or two words – Silent Hill: Shattered Memories, Silent Hill: The Room. There have also been instances of a single word – Silent Hill: Origins, Downpour, and Homecoming.
While the name suggests that this could be a potential demo, a short message goes well with the theme of the previously leaked screenshots and images of the game a few months ago.
With this latest rumor out there, it is now only a matter of time for Konami to officially announce the title, and the future of the series. It has been over a decade since we got a new entry to the series, to the point where the series, for the first time, didn't see a release on a console generation.
What are your thoughts on the rating? Let us know in the comments section below.