Sunset Overdrive was an exclusive title for the Xbox One and PC back in 2014. Developed by Insomniac Games as an exclusive for Microsoft's console, but with the acquisition of Insomniac Games by Sony in 2020, the rights of Sunset Overdrive came with them. Perhaps Sony could be working on releasing a PS4/5 version of the game?
Sony could be looking to release Sunset Overdrive for the PS4/PS5
Sony has just registered a trademark for Sunset Overdrive. Initially, the rights were with Microsoft but later on got passed to Insomniac Games after a certain period of time.
When Sony would go on to acquire the developer, the rights are still with the developer, but Sony has a say in what they can do with said rights.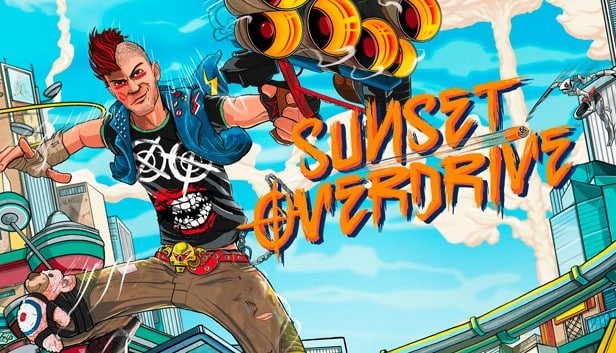 A similar scenario has happened before where Microsoft briefly held the rights to Alan Wake until they passed on the rights to developer, Remedy Entertainment.
While the game only saw a release in 2014 and since then has not been graced with a sequel or a follow-up game, fans are beginning to speculate that the trademark could mean Sony is putting in the work for Insomniac to bring the forgotten title to Sony's consoles.
It would make the most sense, the game was very similar to other games on Sony's consoles, but bore the most resemblance to Sucker Punch Studio's Infamous series.
While Sony will not be a part of the upcoming E3 conference, we do know Sony could be doing their own thing around the same date. It would be an opportune time for the studio to announce the new version of the game.
Currently, Insomniac Games is all hands on deck with Ratchet and Clank: A Rift Apart. As such, it makes it hard to determine if the studio is even considering porting over their forgotten treasure to a new platform.
While we won't have the answer to that question for a long while, we know that the game will definitely find itself right at home on the PS4 or PS5, and hopefully we hear something about the title in the future from Sony or Insomniac.