The internet has ablaze lately with rumors of Sony registering the Ghost of Ikishima domain name, but unfortunately, this is not the case. While the domain name does match up with earlier rumors of a Ghost of Tsushima mini-DLC chapter, it isn't Sony or Sucker Punch behind the registration.
Ghost of Ikishima domain listing is misleading
Sorry fans, as excited as I am for Ghost of Ikishima, or whatever the prospective title might be called, it is not the genuine article.
If you're well too familiar with the who.is domain registration, here are a few red flags for you to look at.
The Registrar info belongs to TUCOWS inc.
When compared to GhostofTsushima's official who.is. this is the registrar info.


When you further scroll down the Registrar data of GhostofTsushima who.is, you find this: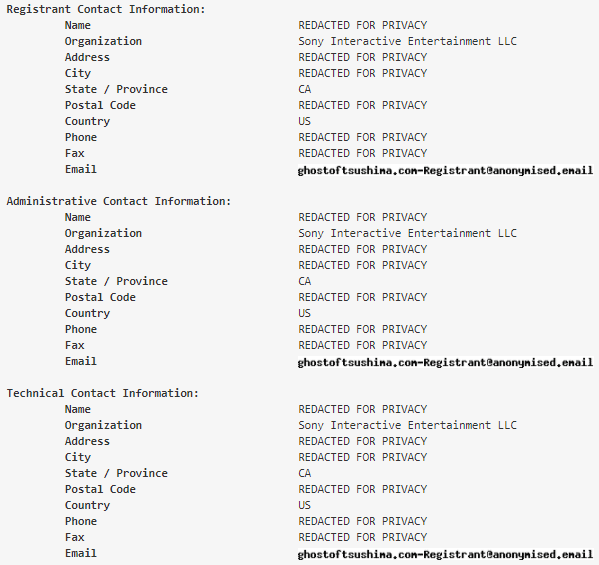 Here is the Registrar data of GhostofIkishima: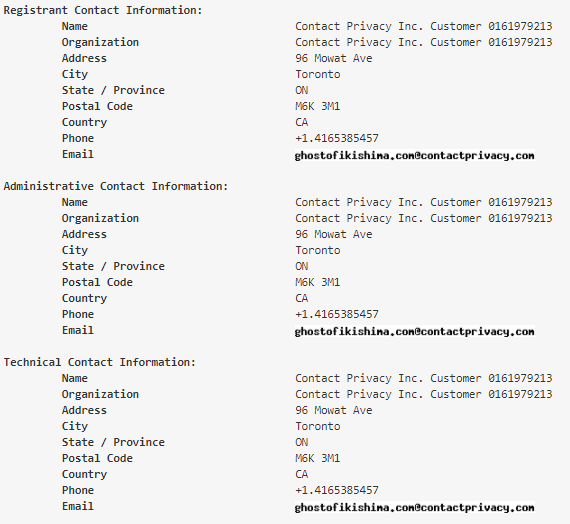 You can see there is a glaring difference between the two registrar. In addition, when many fans will point out that the site (ghostofikishima.com) reroutes you back to Sony or the PS4 page, there are plenty of websites that let you forward one website to the other.
Currently, we believe (and a lot of other people too) that the domain has either been registered by a fan or a cyber-squatter, waiting for Sony or Sucker Punch to reach out to them.
As real as Ghost of Ikishima may or may not be, we at least know that the present website is NOT genuine.