Splatoon is one of Nintendo's newer IPs that they introduced with the Wii-U. While the game was a moderate success on the platform, it was the Nintendo Switch versions of Splatoon and Splatoon 2 that helped paint the series into showing the true power of a Nintendo IP. In our Splatoon 3 review, we look at the excellent entry to the series that brings a slew of new features to the table.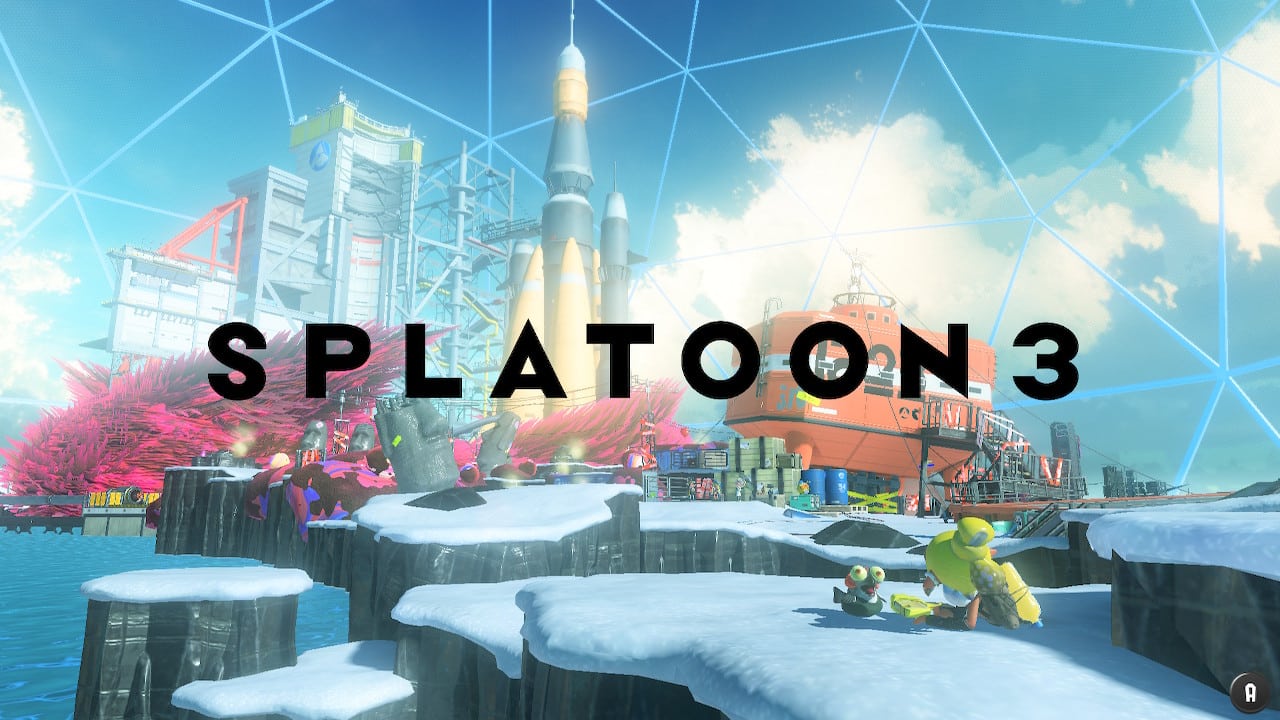 Story
Splatoon 3 is a title that needs little to no introduction. The game takes you to Alterna and puts you in the inky shoes of Agent 3. The story mode of the game primarily exists to teach you the basic mechanics of the game, and it does it brilliantly. There are interactive and engaging levels, some tricky puzzles, and a few bosses that really make you think out of the box. This also shows you that these are thought-out bosses meant to be admired as you fight against them.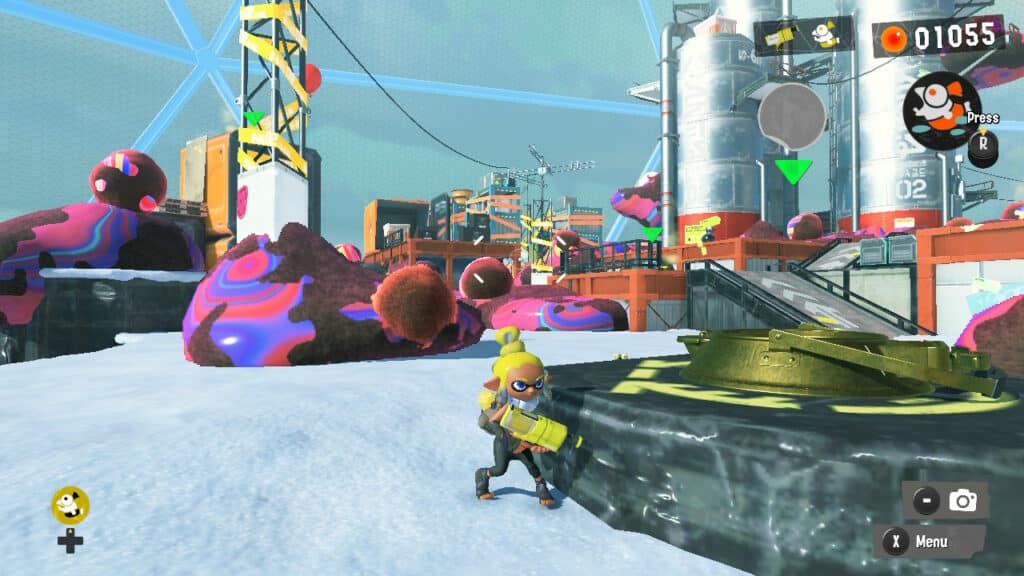 Alterna acts as a hub world of sorts, and from there, you go to other sub-areas. There you can take on new missions and challenges to better hone your ink spilling skills. You learn enough basic and advanced techniques while playing the game to learn the ins and out's of the mechanics. Particularly with how the multiplayer is potentially full of players coming from the second title, or veterans of both titles, you should consider giving the campaign a good amount of time before you jump into the inky multiplayer.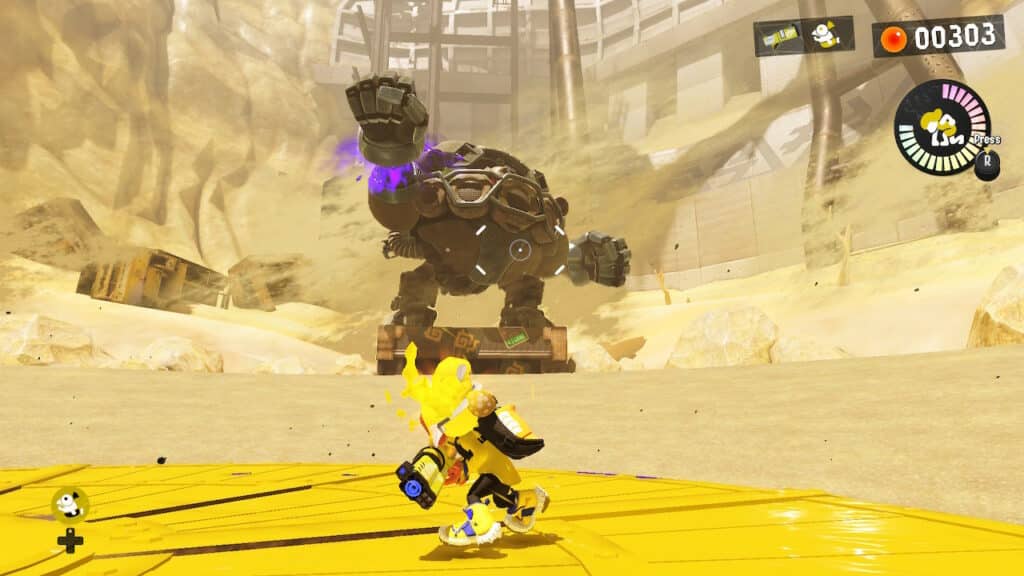 Most story modes are just tacked on, but Splatoon 3 has one that is genuinely full of fun and engaging characters throughout the ride. You learn a lot of tricks that are essential for surviving the vicious multiplayer of the game. However, the journey painted along the way is fun and memorable all the way.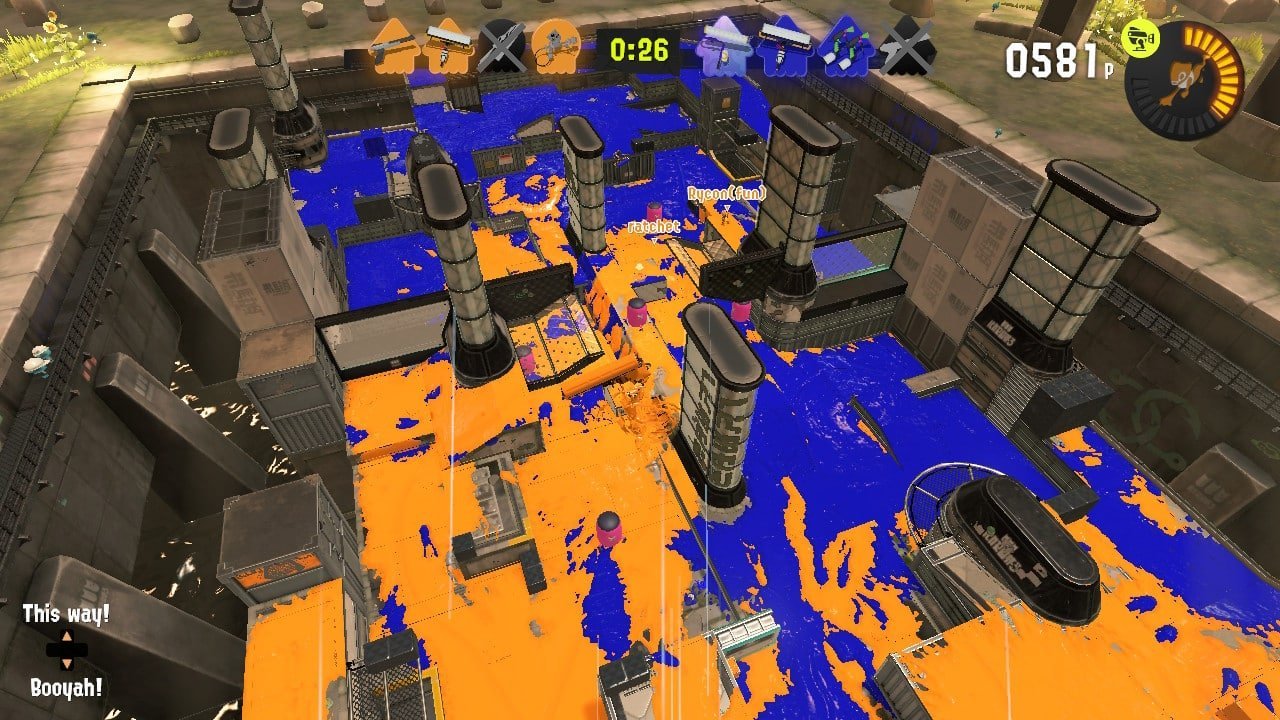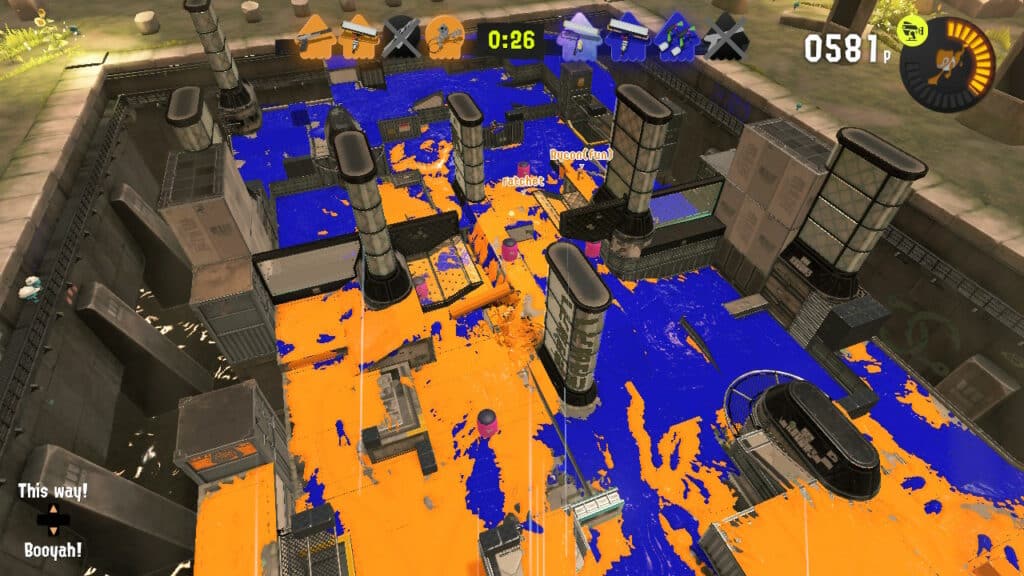 Multiplayer
Splatoon, at its core, is a messy ink shooter. Many fan-favorite modes have returned here, such as Salmon Run and Turf Wars. There are some new modes for you to try, but more importantly, new weapons!
The boldest addition is the tricolor turf war, which, as its name suggests, has 3 teams fighting for turf supremacy.
A couple of the weapons are the Splatana, which is a sword that spreads paint. It is great for fast-paced paired with up-close and personal combat to personally send a message to your enemies.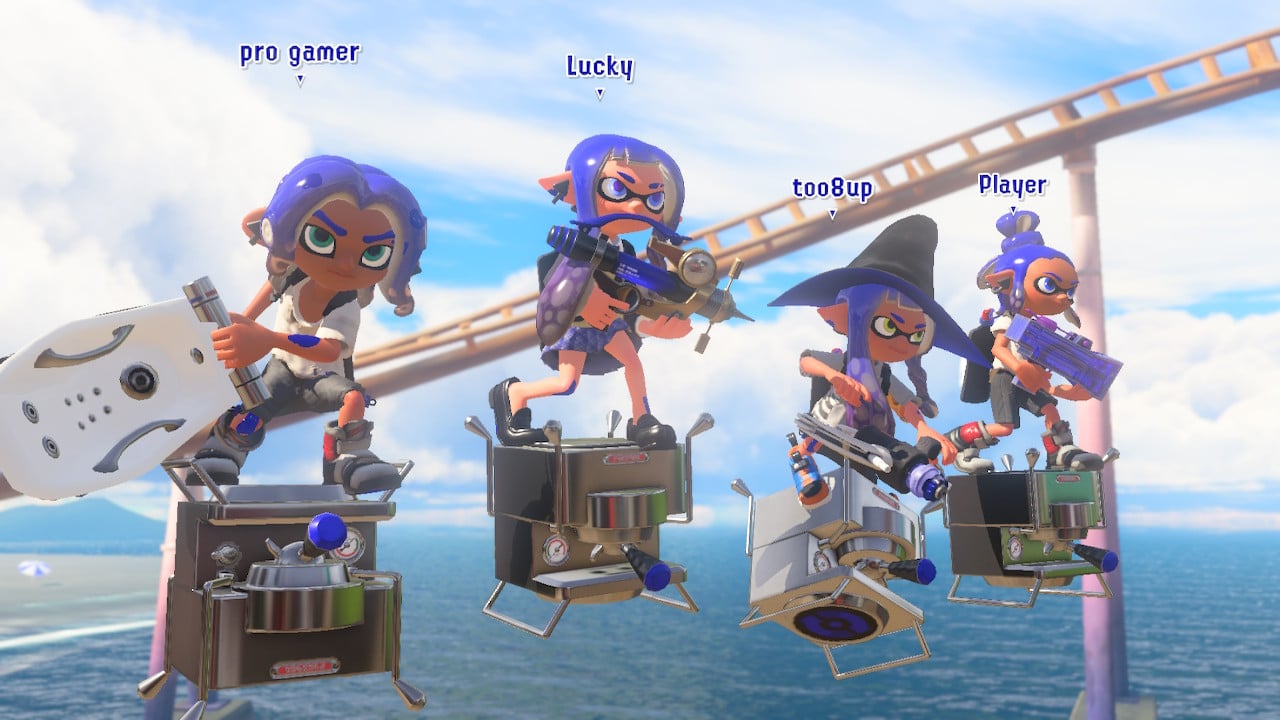 The second new weapon is the Tri-Stringer, a bow and arrow that fires shows in 3. So if you are confident about your archery skills, this is definitely a weapon you can try to master.
There is also a slew of new maps added to the mix, like Haggle Fish Market. Many favorite maps from Splatoon 1 and 2 have returned for the show to make the experience all the better.
The customization options here are also expansive and very detailed, with clothes that also help better your inkling for battle with minor stat boosts.
The last thing that is also the most welcome is a firing range. Here you can test out the weapons in free range with targets to see if a weapon is up your alley for bringing into the messy ink fields of battle.
Matchmaking is significantly better, compared to Splatoon 2, I had far fewer communication errors. Finding matches took only seconds across all game modes, and there was never an issue of lag or any other major hindrance to the experience.
Presentation
The graphics have gotten a slightly better facelift, but this is still some dated hardware. However, Nintendo does a brilliant job with its first-party titles to make their titles look absolutely stunning. While the improvement is comparable to a fresh coat of paint on a familiar painting, Splatoon 3 does have its graphical quirks here and there in the world, particularly noticeable when you are in the single-player or multiplayer hub world.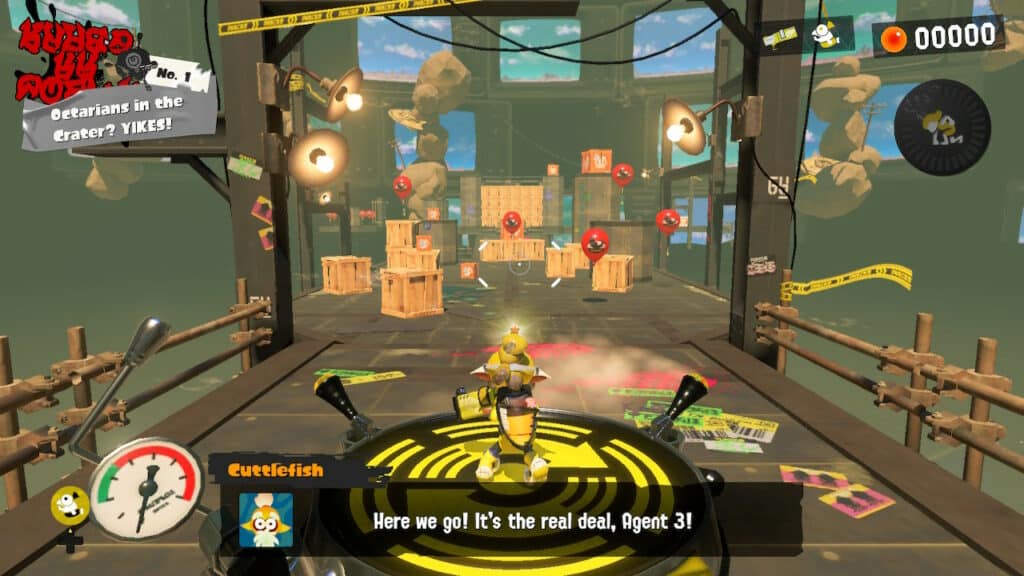 Whether you customize Agent 3 or your inkling for multiplayer, Splatoon 3 has some remarkable visuals. They are also slightly visible in the maps, too with more detail the maps and more. However, you have to look really close to see it, particularly if you are familiar with the look of the title by now by playing the previous entries.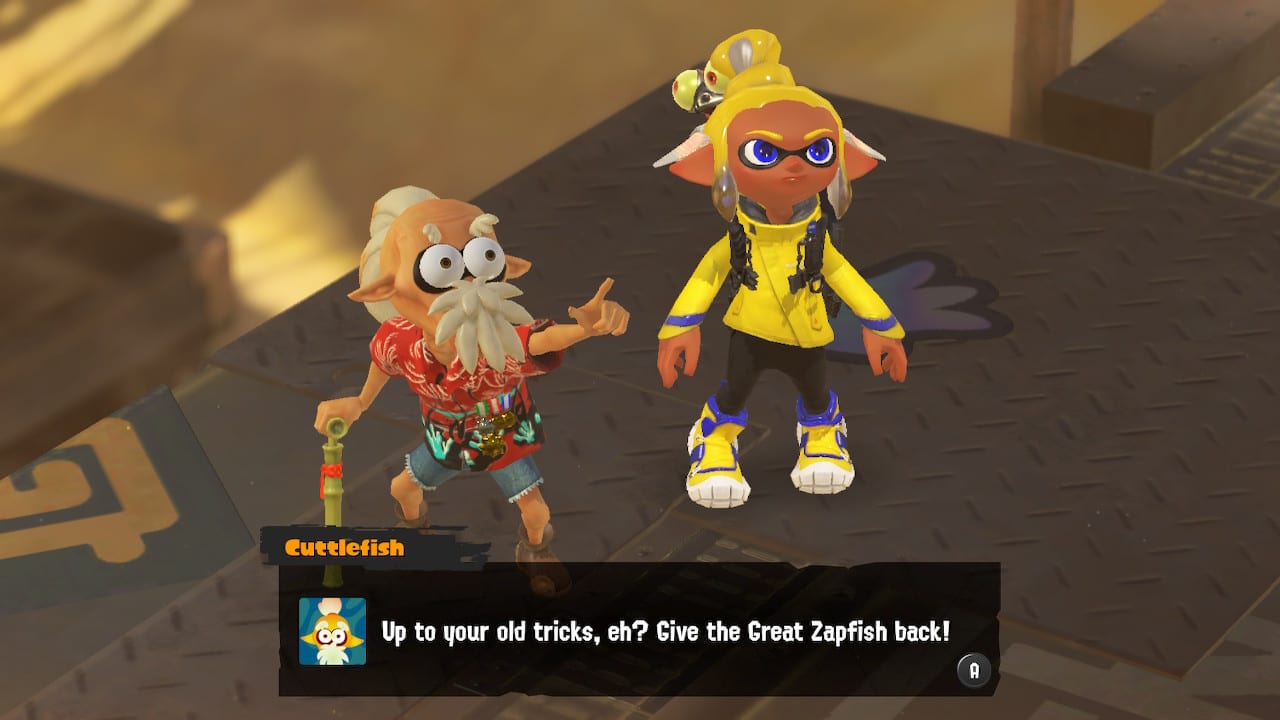 Throughout my play, even in the most intense of ink fights, I rarely ever noticed frame drops. The performance is up to par with the Nintendo Seal of Approval when it comes to making quality titles once more.
Conclusion
Splatoon 3 is easily the best title in the series now. With a brand new array of weapons, a dedicated and bigger hub world for multiplayer, and a lively community. It's a game where you will feel the 3-minute matches feel like full-length matches in other games. This is easily one of the best games you can play with friends or even by yourself.
Splatoon 3 takes the series to a new high and shows us that Nintendo still has the magic of making lightning in a bottle.
What did you think of our Splatoon 3 Review? Share what you think about it in the comments below.
This review is based on the Nintendo Switch version of Splatoon 3. The key was provided by Nintendo UK.