After the immense success and reception of Crash Bandicoot 4, fans were wondering if Spyro would get the same treatment. You'll be pleased to know that it seems Spyro does have a future in gaming. Spyro 4 has officially been given a first teaser in the latest Crash Bandicoot 4 Art Book, and it seems it could follow the Crash trend.
Spyro 4 – The return of the Dragon
Spyro and Crash Bandicoot came back to relevance in 2017 by having their original trilogy games remade from scratch. While Crash Bandicoot got two new titles since the release of said Remakes, in the form of Crash Bandicoot Nitro Fueled and the latest Crash Bandicoot 4, it might be time for everyone's favorite purple dragon to take the stage.
It is said that the devil is in the details, but this is one instance where you will have to look for the Dragon in the details. The page on the left ends with the line "… and a little hint at Spyro."
Here is a better zoomed in photo of the picture of Spyro 4 on the page on the right.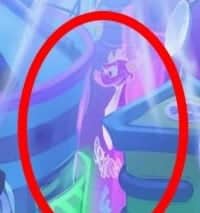 You can see that the bottom of the page shows a 4 that cuts off, and the words Spyro above it. Not to mention all of this is on a purple dragon.
Activision proudly reported that the Crash Bandicoot N. Sane Trilogy and the Spyro Reignited Trilogy had some spectacular numbers, so for them to bring back one more iconic gaming character is a no-brainer decision.
What is bizarre is how the two companies switched roles when developing the latest games.
Toys for Bob, the developers of the Reignited Trilogy, developed Crash Bandicoot 4, while Vicarious Visions developed the N. Sane Trilogy. This has led fans to speculate that Vicarious Visions could be handling the new Spyro game as Toys for Bob can't take possession of both games.
For now, with a new generation, fans are definitely looking forward to seeing brand new games from old favorites. Whether or not we will hear or see a new Spyro game sooner rather than later is something we will have to wait and find out.