Star Chef 2 is a cooking simulation mobile game from 99Games. The developers behind other simulation titles like Star Chef, and Fantastic Chefs. Cooking games have come a long way, and have morphed into a genre of widely popular titles available across a variety of platforms. In our Star Chef 2 review, we'll take a look at this hit mobile game, and what it offers for fans of the genre.
Story and Setting
Star Chef 2 starts up with an introduction to the place you'll be working at and improving with a cutscene. It's a restaurant where you'll be starting from scratch, and managing it by taking part in different roles.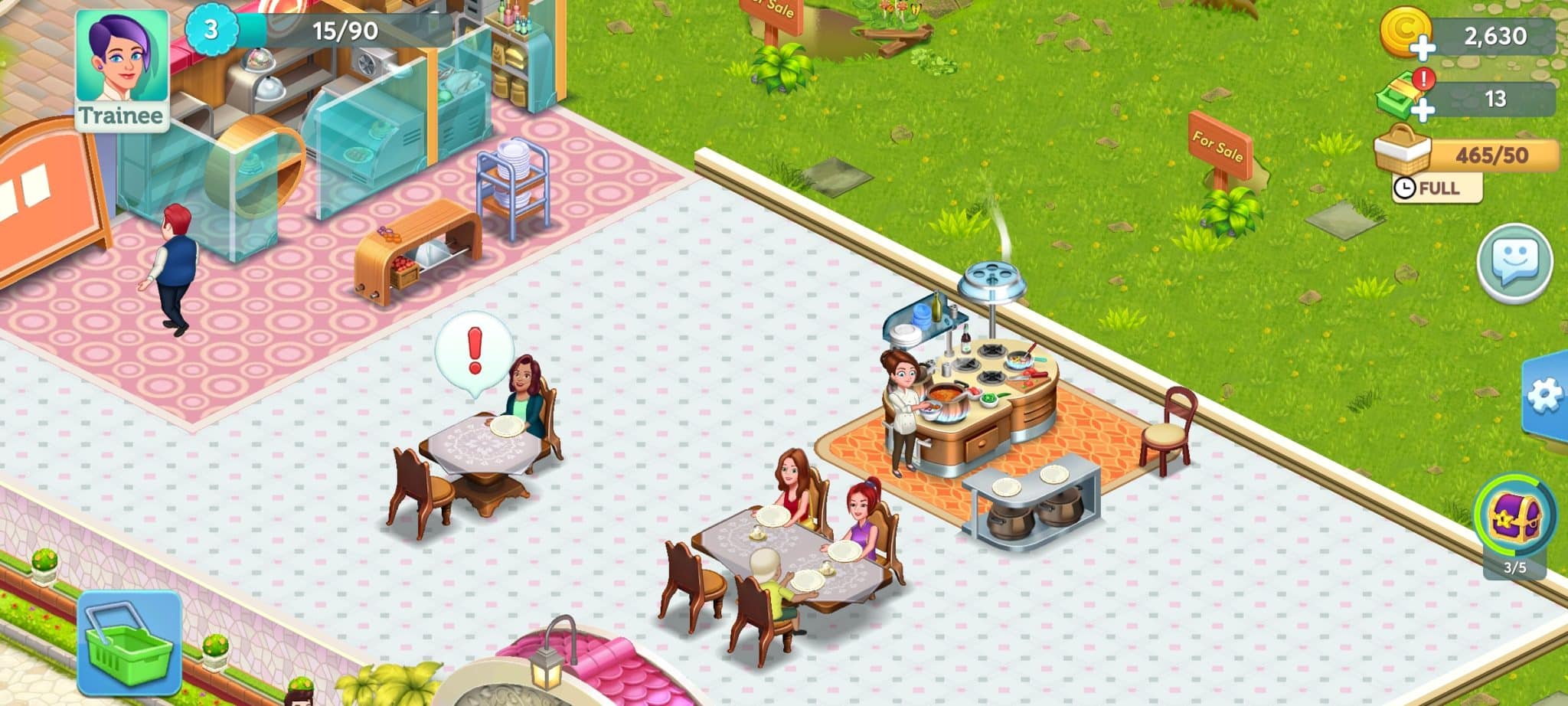 It isn't overly long, and you can skip it if you want. It does a decent enough job to set up your main motivation.
Gameplay and Controls
Star Chef 2 is more of a management game than a traditional cooking one. You start off with one recipe and are provided the ingredients for that. You tap what you want to cook, and a timer will initiate the process.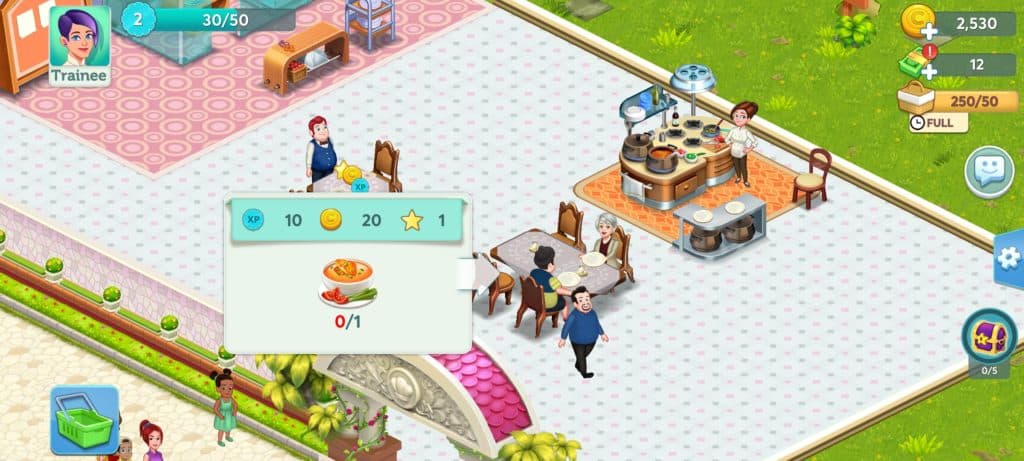 After that, you can tap the customer who has ordered the specific dish and serve them. It's a simple enough gameplay loop, that doesn't actively require you to interact with ingredients apart from making sure you have enough.
When you run out of ingredients, you'll head to the supermarket to get those or level up by completing orders to get stacks of those. Leveling up allows you to add more cooking appliances to your restaurant, which further lets you cook more dishes. You can customize the aesthetics as well, and there's a fairly deep level of customization available.
The core gameplay loop never gets complicated enough to become overwhelming, and essentially boils down to how long you can wait for certain actions to be completed, and if you have the required items to perform actions. There isn't exactly any challenge, and while the loop itself is fairly addictive, the amount of satisfaction you'll get out of this title depends on if you're willing to grow the restaurant.
Based on my experience, controls were responsive, and I didn't run into any errors or bugs. Menus were snappy and readable, and you have the ability to turn the Music on and Off as well.
Monetization Concerns
Like many other free games in the market, Star Chef 2 has an in-game purchase store and multiple currencies. You can speed up various actions, and instantly get things done without having to wait for anything, by using that currency. Once you run out, you'll either have to grind for it or use actual money to buy it.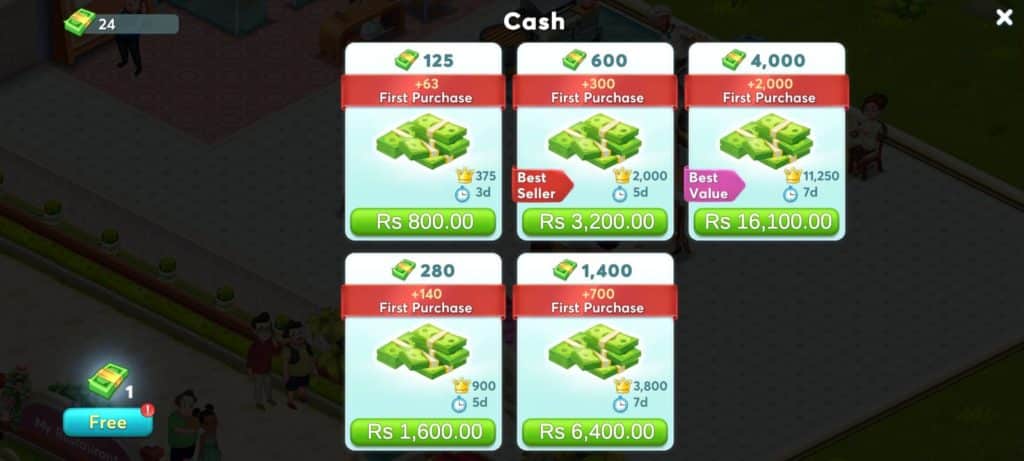 Almost every tutorial in-game showed you this option, and spending money means you'll be saving a significant amount of time, and progressing further. You will still be performing all those actions, but the waiting time is eliminated, entirely.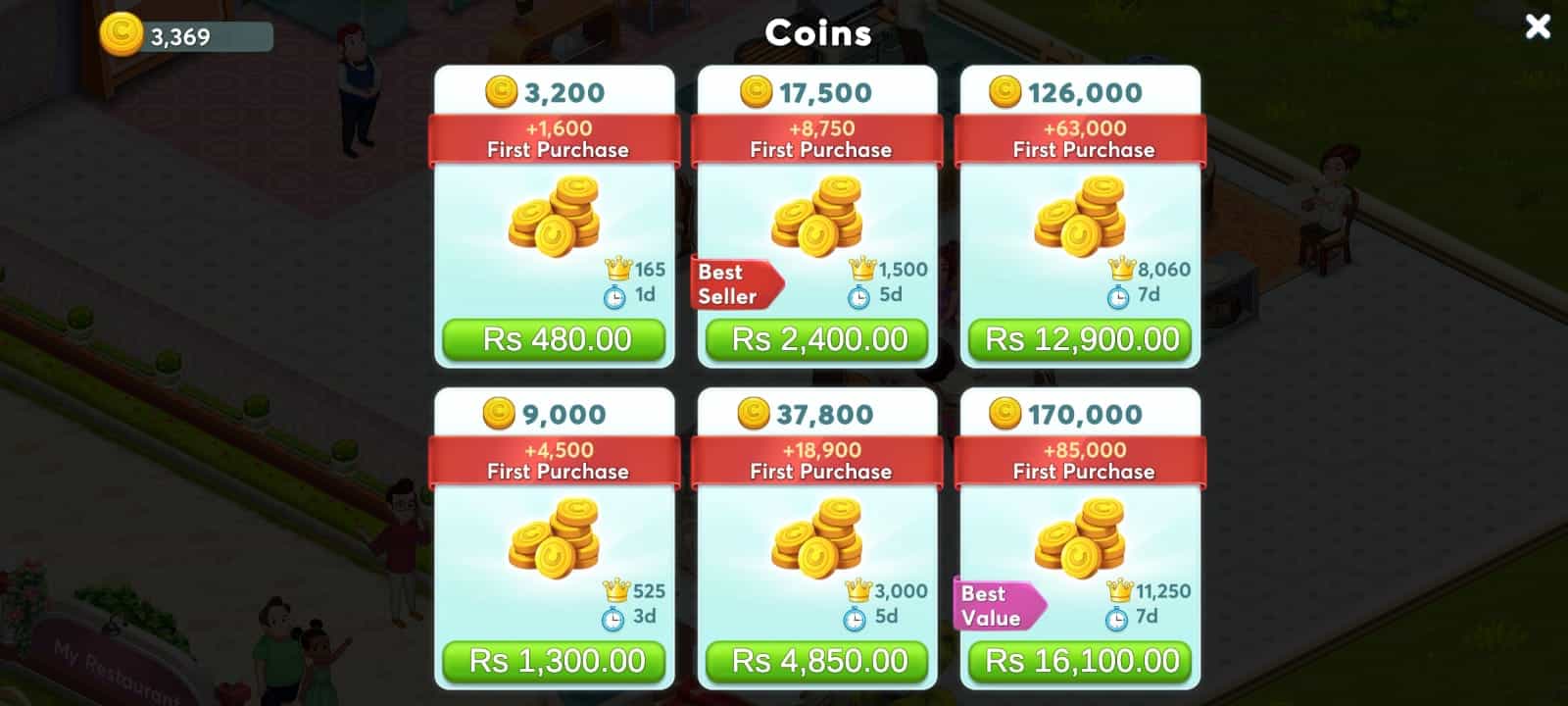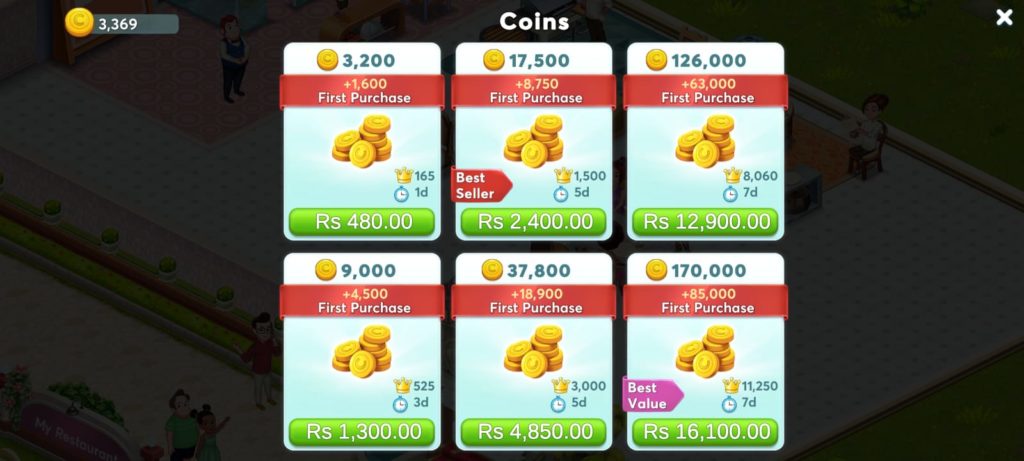 The game does reward you with bonuses frequently by completing daily quests, earning achievements, and leveling up. If you're someone that wants to play the game while doing something else, then the waiting won't feel as bad, as again, there isn't any challenge in this game that requires active involvement.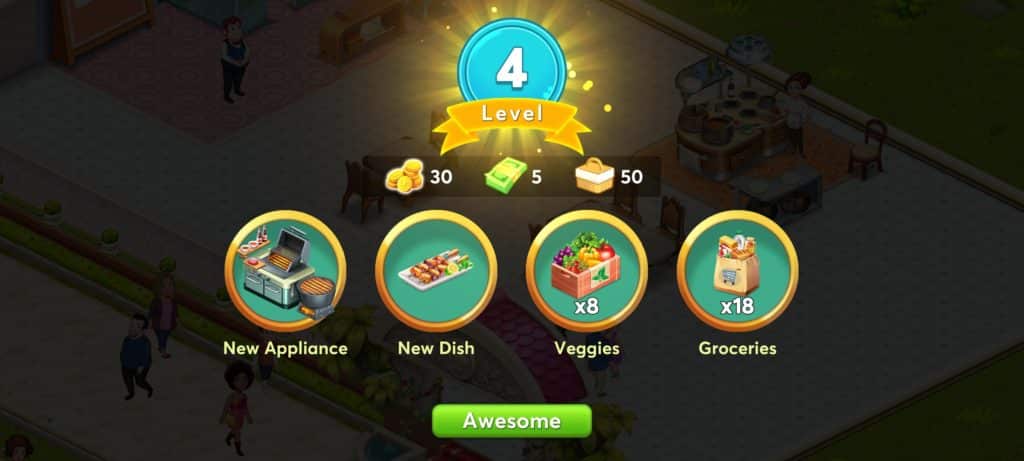 You can treat this as an idle game, and tap the screen a few times once those timers are up. We recommend grinding for those extra queue spots in appliances initially.
Either way, the need for such extensive monetization in Star Chef 2, and similar titles is disappointing.
Presentation and Audio
Star Chef 2 has a pretty good presentation for the most part. There's a wide variety of characters, and almost all of those are animated well. The Chefs have different animations that they carry out during cooking, or while they're idle. This does a good job of creating a living world, with different characters going about their routine outside of your interaction.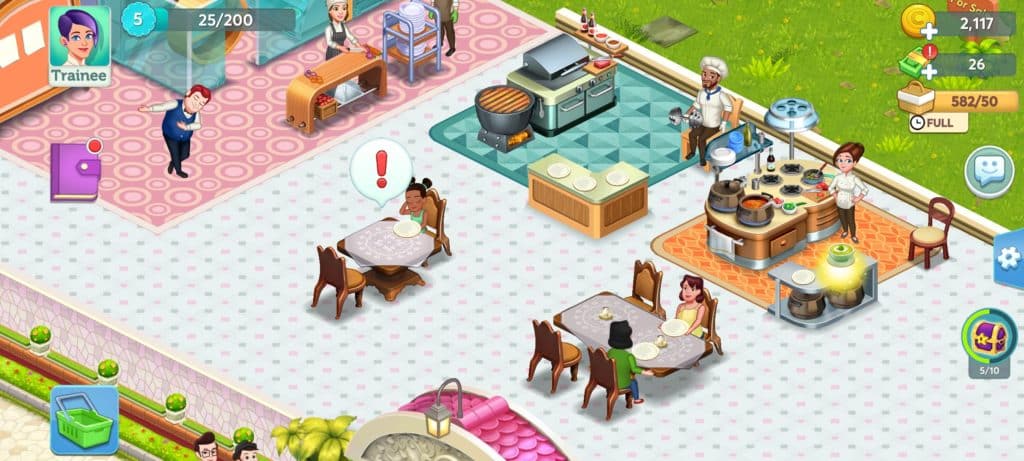 The soundtrack is lively and fits the restaurant theme. Characters aren't voiced though, and you will be reading some dialogue, but again, the presentation is decent enough to compensate for it.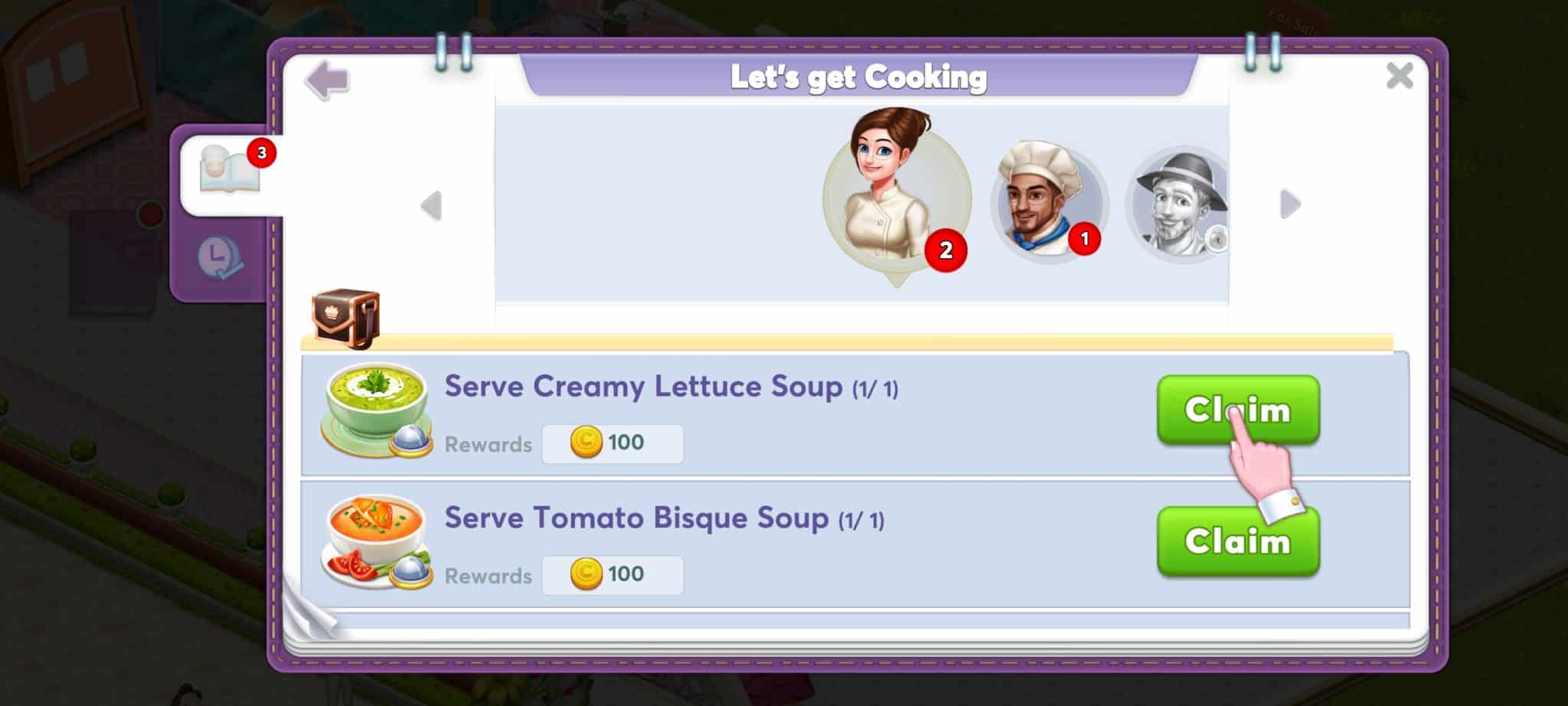 Though, the game does look a bit generic in the way many other mobile titles do. There's nothing exactly wrong with this presentation style, but it doesn't do enough to stand out either. If you've seen any other simulation title on the PlayStore, this won't be something you haven't seen before.
Verdict
Star Chef 2 is an addictive management sim that lets you grow your restaurant business with tons of customization. While the gameplay is simplistic, it's still fun to see your workplace expand with new systems organically introduced. The game's monetization is concerning, however, where artificial timers are constantly introduced in each new mechanic. The presentation is decent but doesn't do enough to stand out amongst various other titles in the same genre.
You can get Star Chef 2 on Android, iOS, and Steam.
While you are here, make sure to read out other reviews for recent titles like Serious Sam: Siberian Mayhem, Nobody Saves The World and more.
What did you think of our Star Chef 2 Review? Share what you think about it in the comments below.
This review is based on the Android Version of Star Chef 2.