Starfield was the closing star of today's Xbox Showcase, and the game had a full blowout where all of the games features, settings, and more were talked about in extensive detail, but if you are looking to embark on the brand new space epic, you are going to need to free up space your SSD beforehand. The Starfield file size is something you need to prepare for.
Starfield File Size – Truly A Cosmic Entity
Starfield just had a massive information blowout at the dedicated Starfield Direct that wrapped up earlier today. Amidst all the detail was the file size getting updated on the Microsoft Store on PC and console.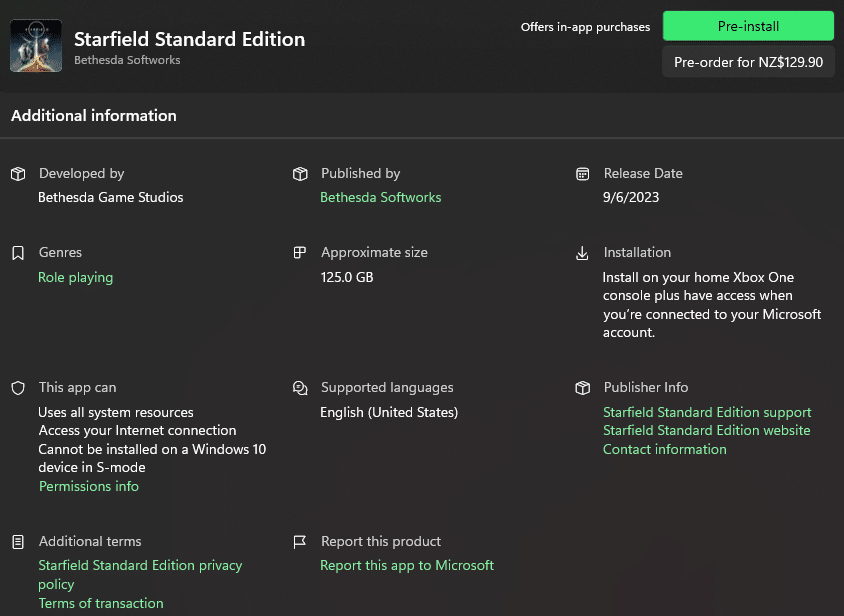 Starfield is an absolutely epic game and it looks like it could be one of the games that makes owning the Xbox Series X truly a worthwhile experience, aside from the already existing library of superb titles on the console.
While video game sizes are indeed getting bigger, with Final Fantasy 7 Rebirth recently announcing a massive two-disc requirement, Starfield will require players to free up 125GB on consoles and PC.
Starfield is coming to the PC, and Xbox Series X|S on September 6th, 2023. The title will be a day-one game pass title for PC and console.