Valve has recently confirmed that the Steam Deck UI will be replacing Steam's Big Picture mode on PC.
Big Picture mode on Steam can be likened to an interface used for consoles. Big Picture means to facilitate navigation using a controller. The mode has become rather stale though, with no major updates received since 2015. It's safe to say that the whole interface looks a little dated by today's standards; and is definitely underused. In contrast, the new Steam Deck looks a lot cleaner and modern.
Valve moderator austinp_valve did confirm that the Steam Deck UI will be replacing Big Picture when asked about it in the Steam forums: "Yes, we are replacing Big Picture with the new UI from Deck. We don't have an ETA to share yet though."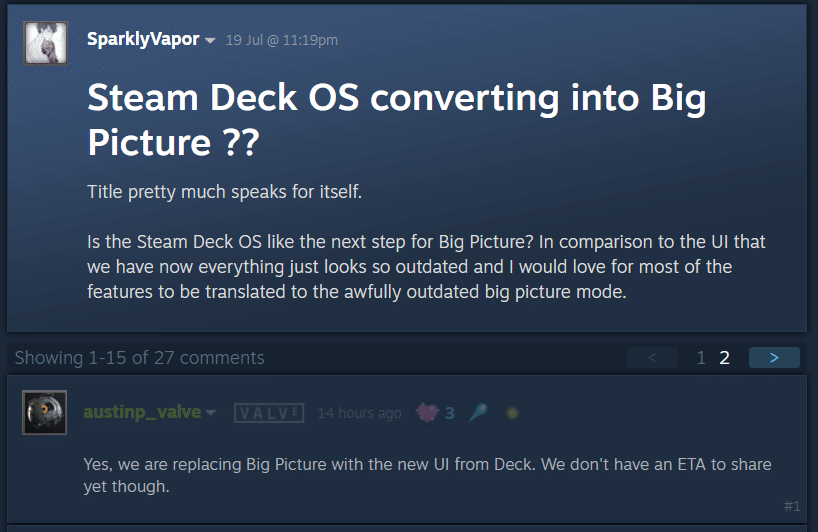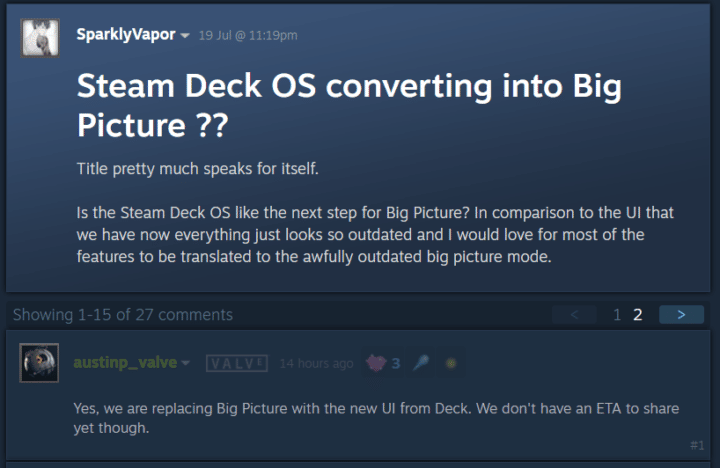 Even if there isn't an ETA, this is great news for those that had hoped for an updated version of Big Picture. The mode is especially useful if you're using a controller with a TV as a display. Kick back on your sofa and forget about having to use a keyboard and mouse to navigate Steam.
For many, this might turn out to be the only way to enjoy the Steam Deck UI for a while. After all, Steam Deck pre-orders have turned out to be a mess. Scalpers have been quick to pounce: there are already Steam Deck listings on eBay for over $1,000. It isn't surprising that, once again, demand is greater than supply. There is still a semiconductor supply crisis that isn't making life easier for customers and companies.
It looks like Valve's attempts to curb the scalper problem weren't particularly effective. The Steam Deck UI replacing Big Picture mode will perhaps slightly make up for it.