Steam is easily one of the best platforms on the internet for PC gamers due to the generous nature of how gamers can reliably buy and refund games that they are not happy with, within 2 hours of playtime for the title. Only Microsoft matches their policy with Sony and Nintendo less forgiving for refunds. A new feature on Steam does let players try out a game for 90 minutes with no purchase required, and can pave the way to a better customer experience in the future.
Steam Will Now Let You Trial Games For Free
Steam recently introduced a new feature that is now live for players and allows you to play games for up to 90 minutes without buying the title. Dead Space is the first title to offer this feature, and as of writing this, the feature is live in the desktop client.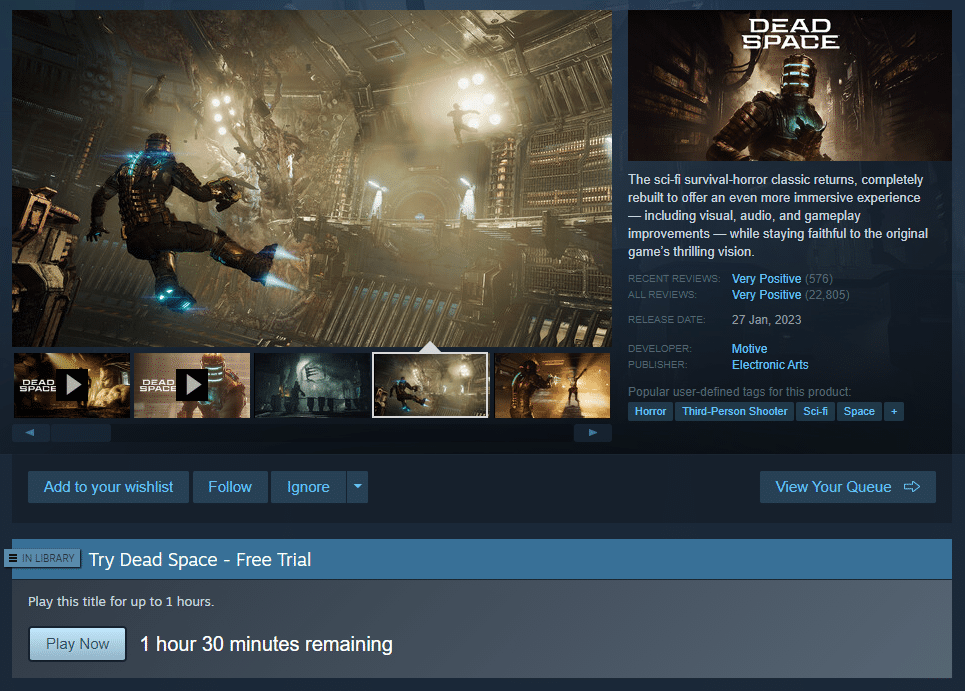 The feature allows players to download, install, and play the game for 90 minutes of play, after which, presumably, the game will lock itself from further play until the user either uninstalls or decides to purchase the game.
While the feature has been on PlayStation consoles as well, the feature coming to PC is definitely something that PC gamers can leverage and enjoy generously.