Steam is the ultimate storefront for PC gaming, and supports a wide variety of payment options in different regions for its users to purchase games and software. The payment system isn't without its issues though, and if you can't make a purchase, and are running into the Steam Pending Transaction prompt, here are a few things you can do to address that.
Cancel Pending Transaction
If you already have a pending transaction before your current one, you need to cancel that older one if you haven't been charged yet. You will likely get the following error code prompt:
Your transaction cannot be completed because you have another pending transaction on your account.
For whatever reason, it's possible that the older transaction simply can't go through, and you can't make new ones because of it.
Open Steam, and click on your username on the top right
Select Account Details
Here, click on View Purchase History
You'll see a list of all your transactions here and the current status under Type
If there is a transaction with the Pending type, then select it, and Cancel it
Similarly, if you haven't been charged for your current transaction, then follow the same process and cancel it as well. Restart Steam, and try again, it should go through.
If You Have Been Charged, Wait
If you have been charged by your bank or payment service for the transaction, and it's still "pending", then you should wait, even for a few days.
Steam will try to collect funds from your banking service, and if that is successful, the payment will go through, and the game will be added to your library.
In case it doesn't, and Steam cancels or places a hold on the transaction from their end, there is a chance that you failed the CVV2 or Address Verification System check. Some banks can charge you for a transaction despite the failed check. If that happened, it can take around 10 days for the amount to be reversed back to you.
Finally, it's a good idea to check with your bank and see if they're currently having downtime. Similarly, you can check Steam's status as well, to see if the store servers are up.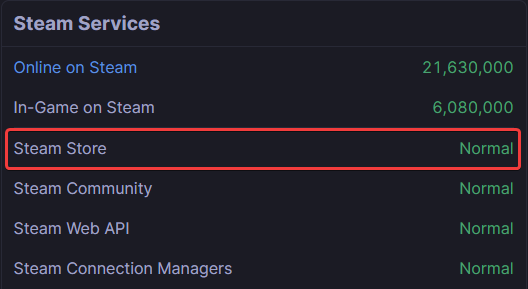 Disable VPN or IP Proxy
According to Steam, any purchase initiated through anonymous proxies will be declined. This means that if you're using a VPN, or IP changer and are making a purchase, Steam will likely cancel the transaction, or give you the pending prompt.
Using a VPN to disguise your IP can actually result in a permanent ban, which is clearly stated in the Steam Subscriber Agreement.
You agree that you will not use IP proxying or other methods to disguise the place of your residence, whether to circumvent geographical restrictions on game content, to order or purchase at pricing not applicable to your geography, or for any other purpose. If you do this, Valve may terminate your access to your Account.
Hence, disable any VPN service, and restart Steam. Now, try making a purchase again to see if this fixed that issue.
Use the Steam Website Instead of the Client and Vice Versa
If you don't have any previous pending transactions and are using the Steam client to make the new purchase, try using the Steam website instead.
Similarly, if you're using the website to make the purchase, try using the Steam client instead. It's possible that either of the services is running into issues currently, so it's best to check both.
Contact Steam Support
Finally, if none of the suggestions worked, then you need to contact Steam support. They are very responsive, and will tell you where the transaction went wrong, and how they can assist you with the current problem. You will see a list of your recent products here as well.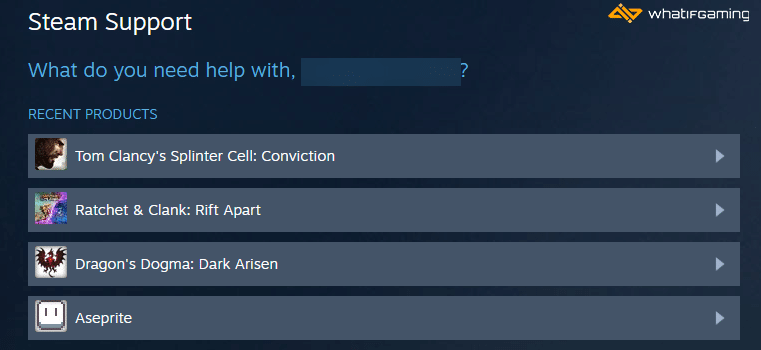 We hope this guide was helpful, and that you aren't running into the Steam pending transaction problem anymore. Let us know if you have any questions in the comments below.