Despite Valve's best efforts, the Steam client can sometimes run into stability problems. This can either be in the form of a crash, or Steam won't open at all, preventing you from playing your Steam games. It can be a bit confusing what you ought to do in this case, so we have 10 easy ways to fix that and get the client up again.
End the Steam Process
Steam can often be running in the background, but doesn't launch when you click on the icon or shortcut. Even though Steam is technically running in this case, you can't access the client. To basically force close the application, you need to use Task Manager.
Open Task Manager by pressing Ctrl + Shift + Escape
Click on the Processes tab, and look for Steam (You can sort by Name to make it easier)
Right-click on the Steam process, and click on End task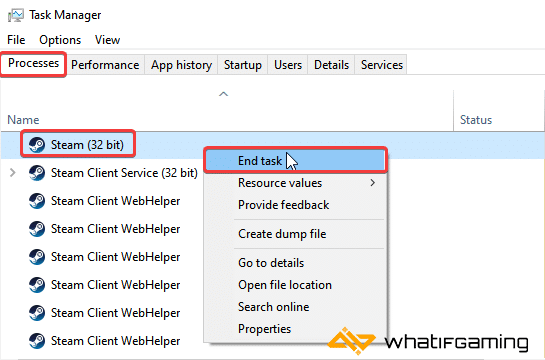 Restart Your PC
The next method is the one that will likely fix your problem, and it's a simple PC restart. Sometimes Steam just bugs out, and you need to restart your Windows to get it running again. For most users, this is the easiest fix for Steam not opening and only takes a few clicks.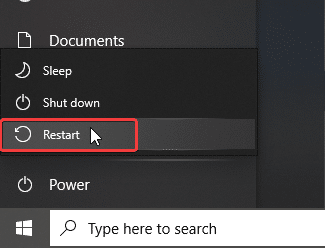 Update Windows
Windows Updates often have pending installations that are required for many applications to function properly. It's recommended that you're on the latest version so that Steam doesn't run into any problems, or is missing any redistributable.
In Windows Search, type "Update" and click on Check for Updates
This will take you to the Windows Update section, and you can make sure you are on the latest version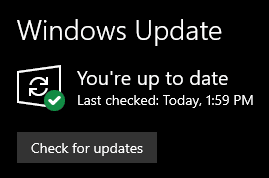 Temporarily Disable Your Antivirus Software
Steam can often be flagged as a threat by third-party anti-virus software, which is why it's a good idea to disable it temporality and test if Steam works in the case.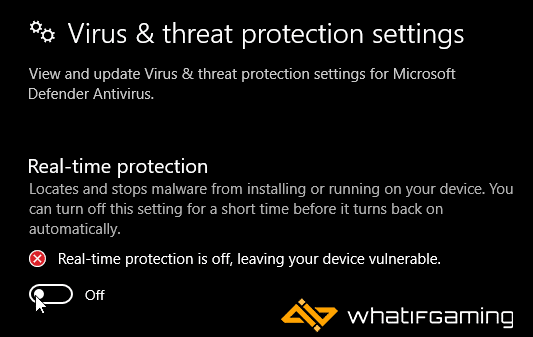 If it does, you might need to add the Steam folder to the list of exceptions or exclusions. We have listed some popular ones and their respective exclusion/exception guides.
Refresh Local Network Hardware
If your modem or router has been running for a while, it's probably a good idea to restart it. Network hardware can sometimes become slow, or broken state if left running for extended periods. This can prevent Steam from connecting to its servers, which can result in a crash during the login process, or even running it.
Restart all your network hardware, followed by your PC, and then try launching Steam again. This is something that should be done if you're ever running into ping, or network issues in other games as well.
Reset Windows Network Settings
If you're still running into the problem, you can also reset your Windows network settings using Command Prompt.
Type Command Prompt in Windows Search
Right-click on the Command Prompt result, and select Run as administrator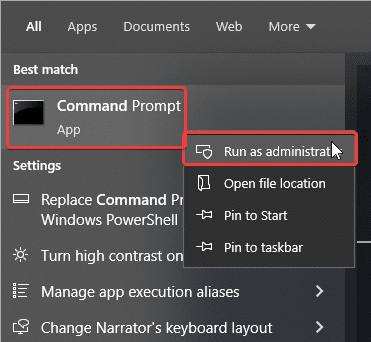 Type the following command
netsh winsock reset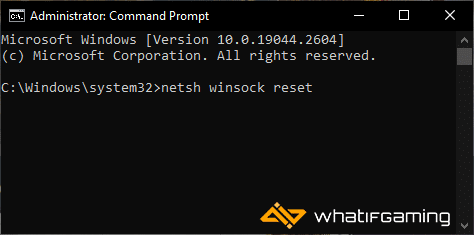 Press Enter, and you'll receive a "Success" message
Restart your PC, and launch Steam again
Run Steam as an Administrator
Giving Steam administrator privileges can often improve stability, and fix this problem. Sometimes an OS conflict can cause issues, which can easily be resolved with this additional step.
Head over to the Steam installation location
This is usually in the following:
C:\Program Files (x86)\Steam
Here, right-click on the Steam executable, and select Properties
Click on the Compatability tab
Check "Run this program as an administrator"
Press OK
Disable Overclocking
Just to be safe, it's recommended to disable overclocking in the meanwhile to investigate if it's interfering with Steam. According to Valve, this can cause memory and file corruption and should be disabled.
Launch the Steam client again to see if this made any difference. You might have to adjust your overclocking settings after it to see what doesn't cause stability issues.
Remove External Devices
If you have any external devices, like controllers not recognized by Steam, then it's recommended to unplug those to see if something is causing issues at a drive level.
Remove all non-essential devices to see if that removes the conflict, and it could be the reason why steam isn't opening.
Reinstall Steam
If all else fails and steam won't open still, you'll need to reinstall Steam entirely. To ensure you don't lose any of your local data, or Steam library allocation, it's recommended that you download the Steam installer, and install Steam in the exact location where it's already installed. So, you're essentially just repairing it more or less rather than uninstalling and reinstalling it.
You can download the Steam installer officially from the following link.
We hope this guide was helpful, and that your Steam client is up and running again. Let us know if you have any questions in the comments below.