Steelrising is an upcoming Soulslike RPG from Spiders and Nacon. Spider's last RPG, Greedfall was actually quite successful, and it's interesting to see them try their hand at the Soulslike genre. The title is coming out this year on multiple consoles, as well as PC. We've seen a bunch of gameplay so far, and previews have gone live too. Now, the Steelrising Pre-Order Bonus content has also been revealed through various storefronts.
Steelrising Pre-Order Bonus
Steelrising is now available for pre-purchase on PS5, and Xbox Series S|X but should be available for PC soon. The pre-order bonus content is the same across all three platforms, and here is what you get.
Marie-Antoinette Cosmetic Pack

Marie-Antoinette outfit for Aegis

Exclusive Beta Access

Starts on 25th August 2022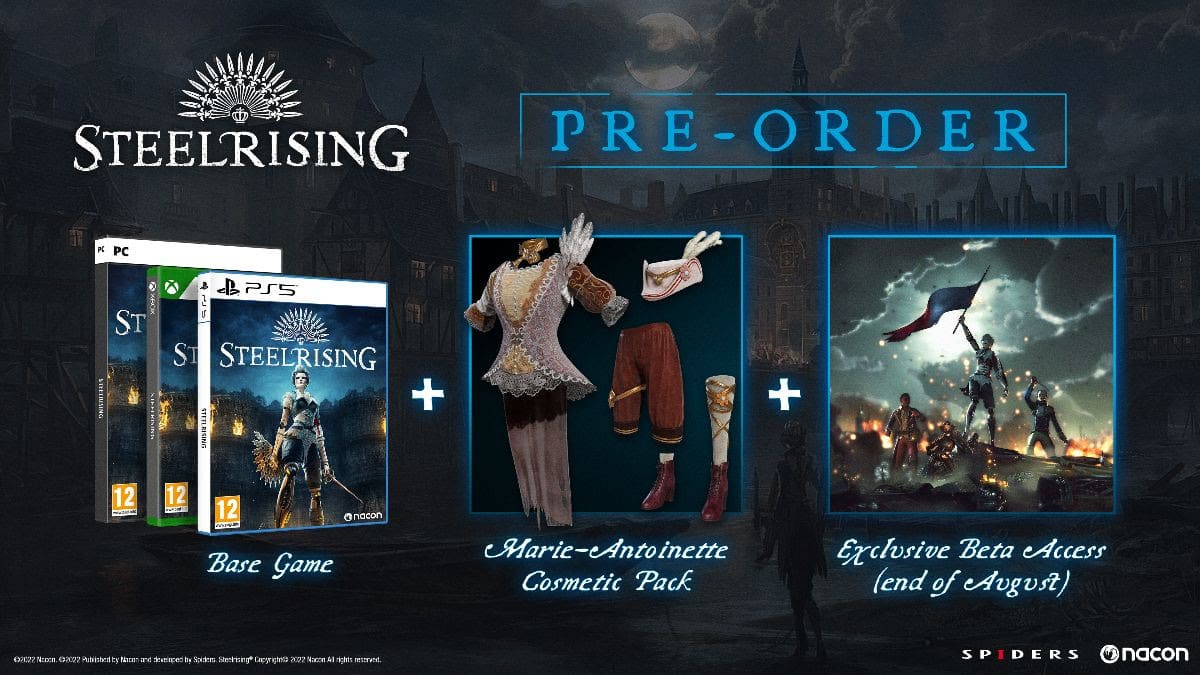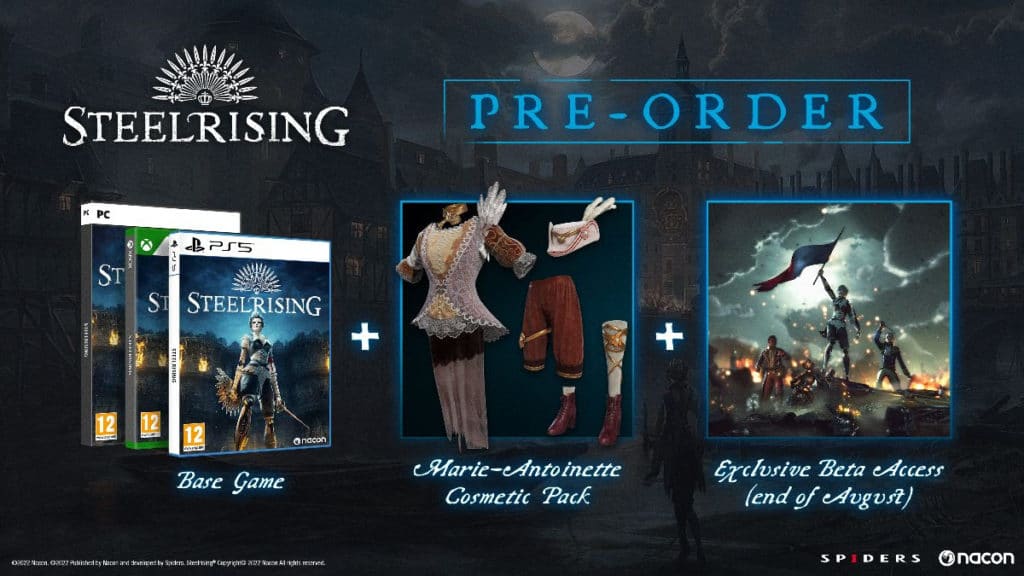 The first bit is obviously cosmetic in nature, but the second bonus actually gives you the chance to experience the beta version in a few months.
Bastille Edition
There's also another edition available called the Bastille Edition, which is more expensive and has additional content. Interested players that pre-order that will also receive the pre-order bonuses, as well as the following.
Steelrising – the full game
The DLC Cagliostro's Secrets, which is planned for November and reveals the dark secrets behind the king's mechanical army. It also includes lots of new bonus content:

A brand-new area
New characters
A new enemy class and a new boss
A new weapon and its variants
The Caput Corvi cosmetic pack, which includes a complete outfit for Aegis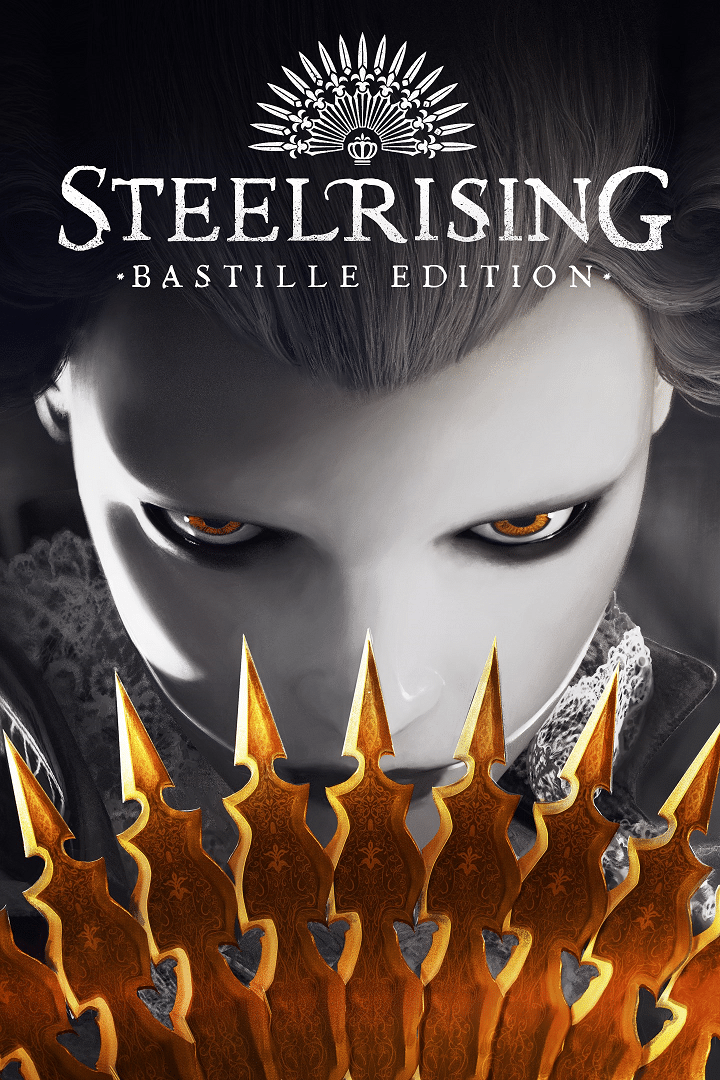 Pre-Order Steelrising
You can pre-order the game from the following links. At the time of writing, only the PS and Xbox Store versions are up.
Steelrising Release Date
The game is coming to the platforms mentioned above on September 8, 2022. It isn't coming to last-gen consoles.
While you're here, make sure to check out our other pre-order guides for upcoming titles including Madden NFL 23, MX vs ATV Legends, and Marauders.
What do you think of Steelrising Pre-Order Bonus content? Do you think it warrants an early purchase? Share your thoughts in the comments below and let us know.