Annapurna Interactive held their first showcase to provide updates on previously announced titles and reveal new games as well. The showcase featured interviews with developers, release date announcements, and we finally got to see some Stray gameplay. Fans of Outer Wilds got to see the trailer for an expansion as well. Here is everything that was revealed during the Annapurna Interactive Showcase.
Annapurna Interactive Showcase
If you want to watch the entire showcase, you can watch it below on Youtube.
Here is what was revealed during the showcase.
The Artful Escape Release Date
Check out the release date trailer, for the upcoming musical narrative adventure from Beethoven & Dinosaur.
The title stars Michael Johnston, Caroline Kinley, Lena Headey, Jason Schwartzman, Mark Strong, and Carl Weathers. It is coming to Xbox and PC on September 9, 2021.
Neon White Gameplay
The latest title from the creator of Donut County, Ben Esposito, is a first-person action game, and you can check out some gameplay below.
A Memoir Blue Announcement
Cloisters Interactive have revealed their title with a trailer.
Storyteller Announcement
Storyteller is a brand new game from Daniel Benmergui, in which players can create their own stories by interacting with various panels. Check out the trailer below.
It is coming to both Steam and the Nintendo Switch. You can actually download a demo on Steam right now.
Solar Ash Release Date
From the creators of Hyper Light Drifter, Solar Ash is an upcoming third-person action platformer. Here's a brand new trailer for it.
It is coming to PC and PlayStation on October 26, 2021.
Skin Deep Gameplay Reveal
Check out the gameplay reveal for the new immersive first-person shooter from Blendo Games.
Stray Gameplay
Check out the incredible gameplay for Stray featuring a cat in a futuristic setting.
Stray is coming in early next year to PC, and PlayStation 5.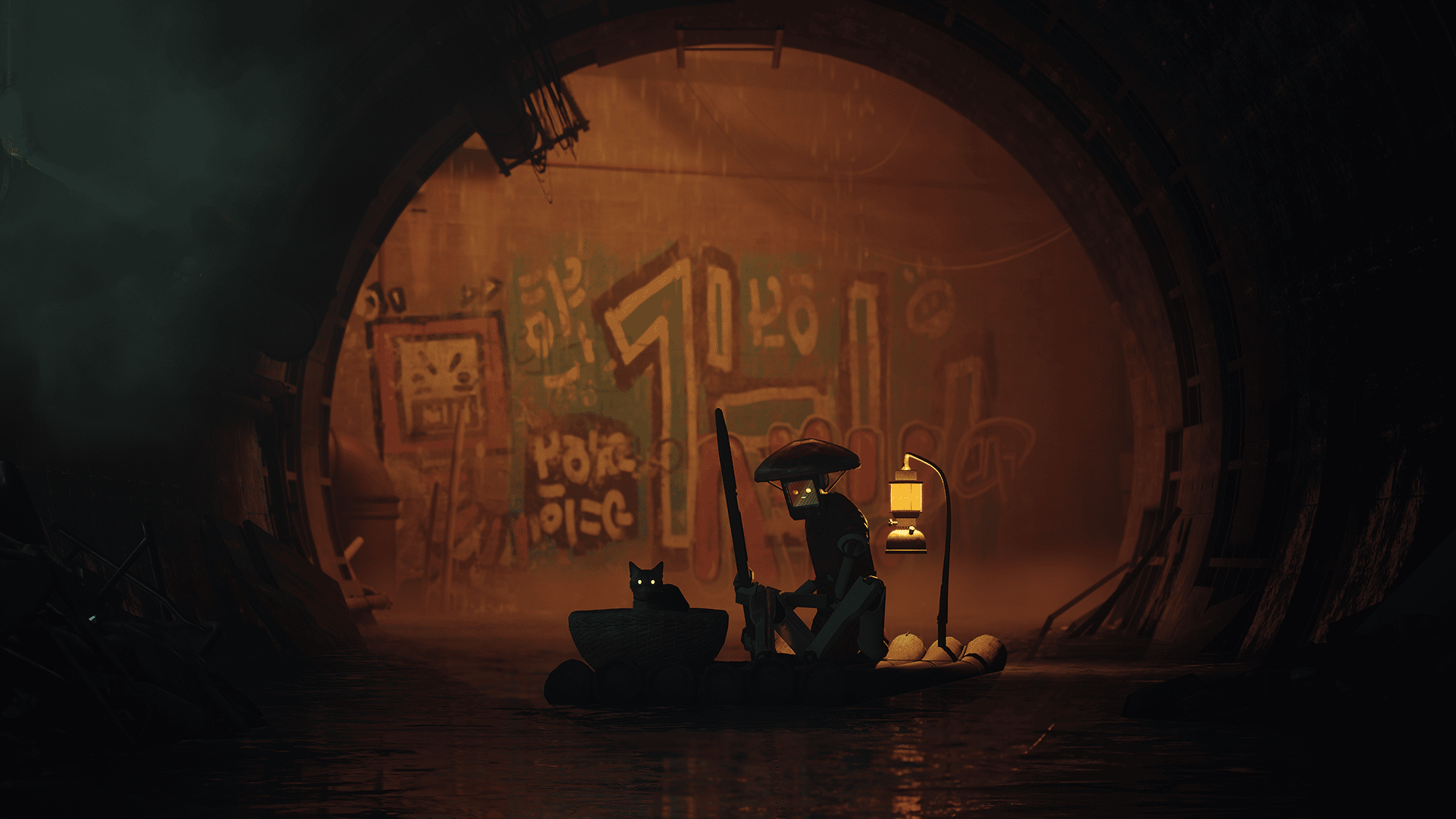 Outer Wilds: Echoes of the Eye
Finally, we got to see the first look at the expansion for the critically acclaimed title from 2019, Outer Wilds.
Other Announcements
Apart from these, there were multiple other announcements as well during the Annapurna Interactive Showcase. These include the following.
The Pathless, which was previously released on Epic Games Store is coming to Steam on November 16, 2021.
What Remains of Edith Finch is headed to the App Store on August 16, 2021
Gorogoa and Telling Lies are coming to Xbox Game Pass
I am Dead is coming to PlayStation 4, PlayStation 5, and Xbox on August 9, 2021
What do you think of all these announcements? Did you enjoy the Annapurna Interactive Showcase? Share your thoughts in the comments below.