Stubbs the Zombie: Rebel Without a Pulse was a 2005 sleeper hit that was released for the PC, Xbox 360, and the original Xbox. The game saw the story of a zombie turning the citizens of Punchbowl into zombies one zombie bite at a time. The game is getting a re-release almost 16 years later and it seems to be coming back home.
Stubbs the Zombie: An HD Sized bite
Stubbs the Zombie is a game that didn't get enough credit or love the first time it released back in 2005. Developed by Wideload Games and published by Aspyr Media, the game garnered a lot of attention for being one of the few games built on the Halo engine, but also had very little critical and commercial recognition.
It was a sleeper hit but unfortunately failed to achieve the numbers it needed to favor a sequel or otherwise any attention. Fans who played the game back in the day will recognize the novelty value of this much beloved title.
According to TrueAchievements, the game has had its updated achievements listed on the site, but also mentions a March 16th release date. In addition, it's excepted that the game will release for the Xbox One, and Xbox Series X/S.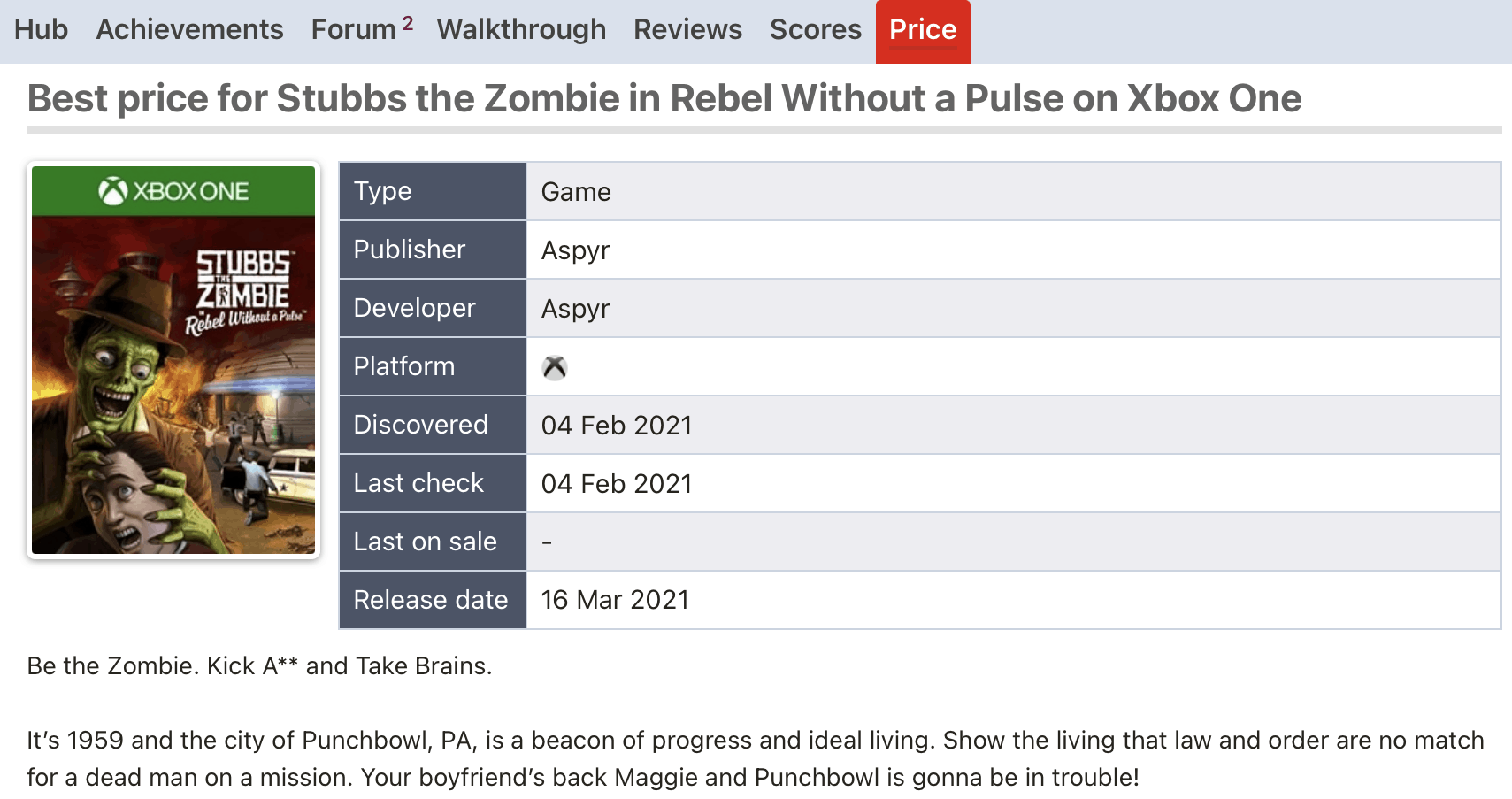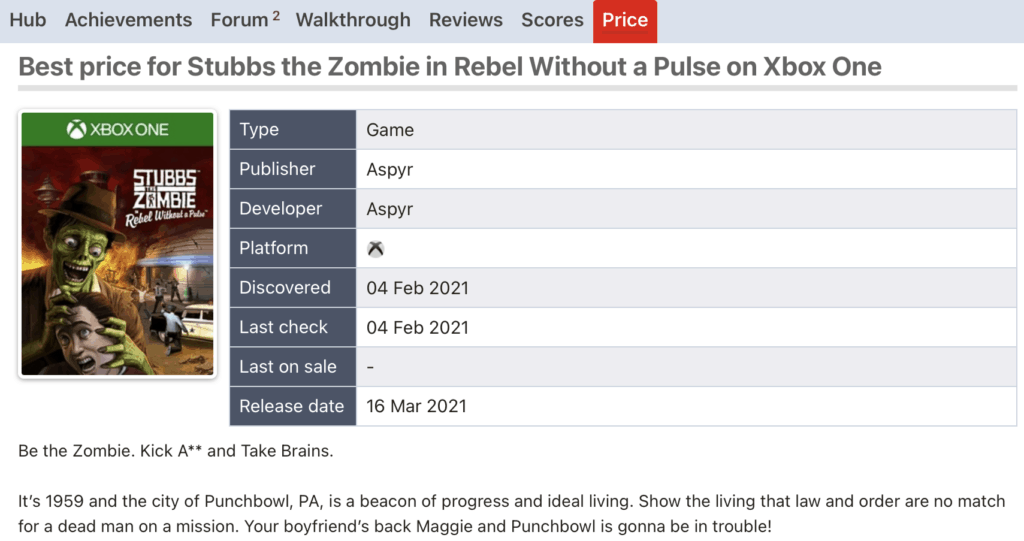 Unfortunately, as this is an early leak of the game, we can't yet determine if the game will re-release on the PS4/PS5 or even on the PC.
While you can play the game in its original form (the 2005 version) on PC, you will meet with a plethora of issues, especially with stability. The game is also very hard and rare to find.
As a massive fan of the game back in the day, I can't wait to experience the game in glorious HD. Hopefully the attention it garners this time around could gauge interest for a revival of the IP.
For now, all we have is this preliminary information with nothing much else to go on. All we can do is wait for official information from Aspyr Media or Microsoft regarding the release and price of the game.