It seems that the highly anticipated System Shock Remake which previously had a placeholder date of December 31st, 2022 now has a semi-proper release date on Steam, which could mean that the developers are working on finalizing a proper release date for the title. If this is true, we should expect more details on the title very soon!
A System Shock Release Date is here … Sort of.
The original System Shock, dated 1994, was an icon in PC Gaming and helped greatly with the creation of Bioshock as an inspiration. When a remake of the legendary game was announced, fans were ecstatic to see the game being remade by a remarkably talented team of Nightdive Studios behind the helm.
The games Steam page now has a tentative release window for the game of March 2023.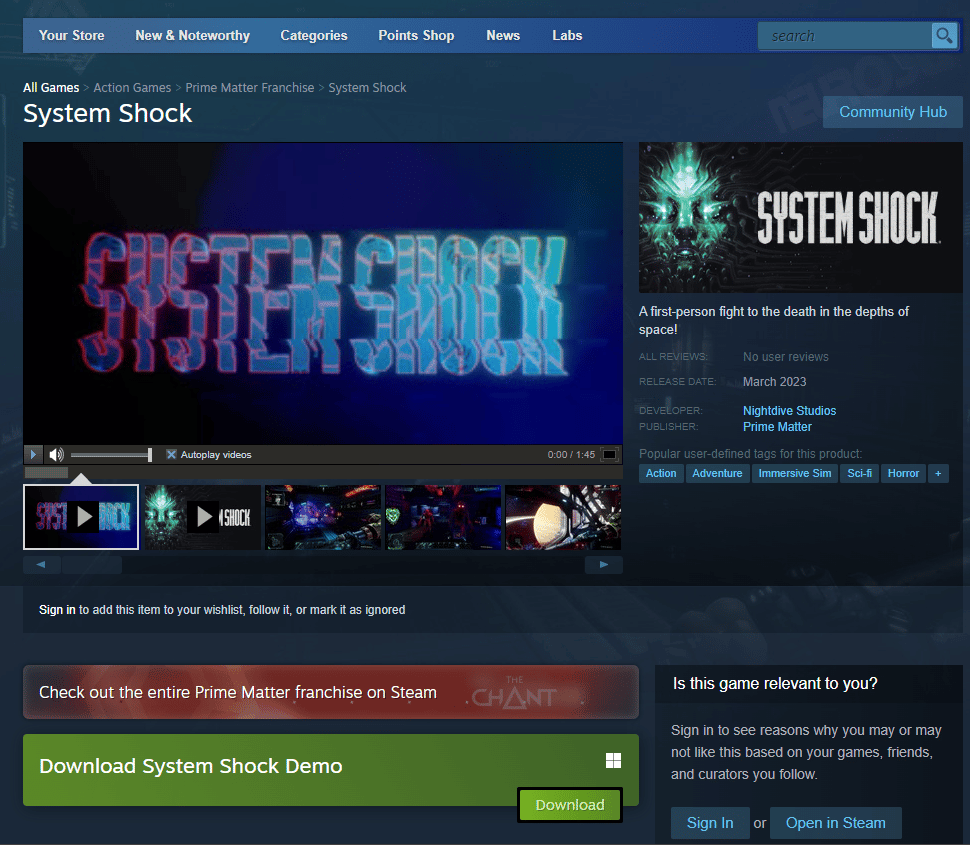 While March 2023 is a pretty significant month in gaming, as it also shares a release date with the highly anticipated Resident Evil 4 Remake.
System Shock is going to be a full remake of the iconic FPS title that is set to include all of the twists and turns that made the title unique in the first place, and the gameplay trailer we have seen so far shows us a very impressive title in development.
Only time will tell if the date holds true, but it's worth mentioning that only the publisher has access to amend features on the Steam page of a title, so there is very little room for this to be an error, if at all.
The game on GOG.com currently has a placeholder date of December 31st, 2022, and this could definitely give the release date on Steam further credibility as there is no way the title will just drop before the end of the year.
What are your thoughts? Let us know in the comments section below.