T-FORCE's parent company, TEAMMGROUP is now the first manufacturer to have their DDR5 RGB RAM Sticks verified by all five major motherboard manufacturers ensuring compatibility with their onboard lighting software. In essence, you'll be able to synchronize your RAM's lighting with other components / peripherals using your motherboard's lighting software.
Sporting a sleek elegant look, the RAM operates on the latest DDR5 Standard and therefore boasts high speeds while also providing you with the ability to change the onboard RGB to your heart's content with no need to download extra software.
What Motherboards are Compatible with T-FORCE DDR5 RGB RAM?
According to the manufacturer, TEAMGROUP, the DDR5 RAM currently supports the following Motherboards:
Asus – Aura Sync
GIGABYTE – RGB Fusion
BIOSTAR – RGB Sync
ASRock – POLYCHROME Sync
MSI – Mystic Light Sync
So, if you have a motherboard from any of the manufacturers above that is compatible with DDR5 RAM, you'll be able to control the RGB on the RAM effortlessly.
How To Change RGB Lighting in DDR5 RAM?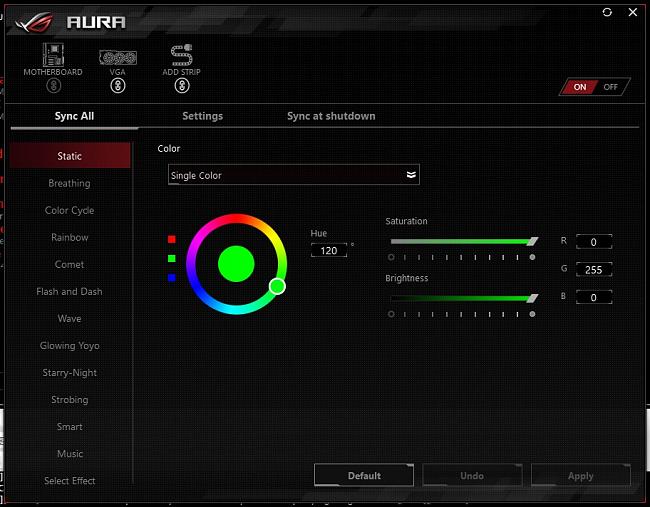 Related: Vissles v84 Bluetooth Hot-Swappable 75% Keyboard Review
If you have a RAM Stick that supports ARGB (Addressable RGB) and is compatible with your Motherboard, the process is fairly simple. All you need to do is download your Motherboard's official Lighting Software from its Support Site. Generally, you can cycle through various effects which can be extremely flashy or quite decent depending on your choice.
Does DDR5 RGB RAM Make A Difference?
In terms of performance, gaming-oriented high-end RGB RAMs are generally made up of better Silicon and therefore can offer better performance. But, as a rule of thumb, having RGB on your RAM does not mean that your RAM is faster than a non-RGB counterpart.
As usual, the RGB is merely there for aesthetics and therefore does not lead to any viable change in your overall rig's speed.
---
Are you excited about finally getting high-speed RGB RAM? Or are you waiting for the hype off before you make a decision? Let us know in the comments down below!