Bandai Namco has generously shown off Tekken 8 this year, and while a release date still continues to side-dodge the audience, it seems that some publicly available documents from Bandai Namco have put Tekken 8 into the 2023 release for publishing, which means that we can see more of the game very soon.
Tekken 8 2023 Release Date Confirmed?
We have seen plenty of Tekken 8 by now, but aside from a few brief clips, there is nothing of note here. However, according to a public document from Bandai Namco (thanks to Reddit user Awkward96), we now know that Tekken 8 is definitely releasing in 2023.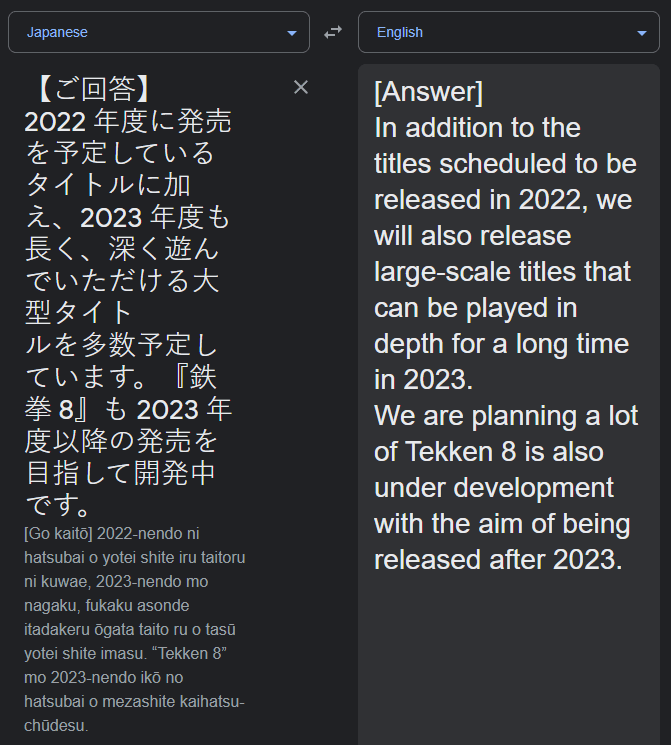 While we don't have a fixed release date, Tekken 8 will join an ordinary packed list of fighting games in 2023, which includes Street Fighter 6 and Project L, a rumored League of Legends fighting game.
This is also contingent on Netherrealm Studios & Warner Bros. not releasing any new Injustice or Mortal Kombat games which can further create competition for what is easily one of the most packed years in gaming again.
Keep in mind, We only know about the release schedule till March 2023 of the year, so there is still a lot of unannounced games out there that are just waiting to be given a date, so the competition is definitely heating up!
Tekken 8 is set to release for the PS5, Xbox Series, and PC and while we do not know the story or character details yet, with a 2023 release date looming, we can hope to see more gameplay and content for the game in the months that follow, we will have to keep a close eye and see.
What are your thoughts on the release date? Let us know in the comments section below and if you are excited for Tekken 8 to release?