Tell Me Why is DONTNOD Entertainment's latest entry in the episodic story adventure, telling the tale of two siblings embarking on an adventure together across their small Alaskan home town. While Tell me Why release date so far has been mid-2020 or Summer 2020, the first episode already on the Microsoft Store, perhaps the game is ready to be released?
Tell Me Why release date could be very close as it has already made an appearance on the Microsoft Store
Everyone's favorite Hacker Cat has worked their magic once more as they've just discovered Tell Me Why on the Microsoft Store. As an added bonus, they've also discovered the page for Episode 1.
While the main game page doesn't hold a release date, its curious that the first episode is already on the Microsoft Store.
Tell Me Why will be exclusive to the PC and the Xbox One as it's being published Xbox Game Studios, so if fans are holding out for a PS4 version, you're going to be sorely disappointed.
Episode 1 already on the store
With Episode 1 already on the Microsoft Store, this could mean that the game could just be dropped on the store on the day of Microsoft's July 23rd Showcase.
The game is already listed with a size of 8.34 GB but unfortunately, there doesn't seem to be a way to purchase the game currently.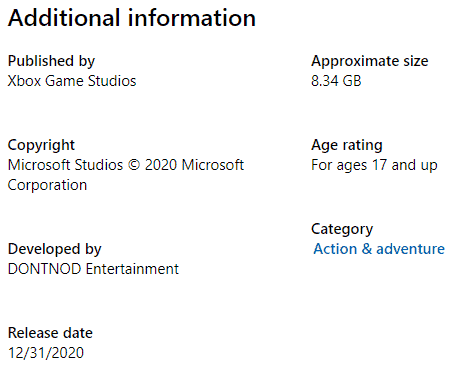 The game was also stated with a Summer 2020 release date, so July 23rd would be a good time as any to drop the game.
Tell Me Why will also be available on the Xbox Game Pass on day one, so if you're a current subscriber to the Xbox Game Pass, you can count on getting the game for free!
Tell Me Why will have 3 episodes over its story, whether that means it will have 3 episodes in total telling its journey.
One of the main highlights of the game is how one of the siblings, Tyler is said to be the first transgender playable character.
With the first episode already on the store, the ball is now in Microsoft's court on when they wish to pull the trigger to release the game to the PC and Xbox fans.
What are your thoughts on Tell Me Why? Let us know in the comments section below!