The Texas Chainsaw Massacre is only a few days away from release and the developers have shared the details on the performance and visual mode for the game for fans waiting to find out the FPS for each mode. The game is coming to PS4, PS5, Xbox One, Xbox Series, and PC, making for a good variety of players.
Texas Chainsaw Massacre Console Options – Here Is How It Runs
If you have been itching for a good new online asymmetric multiplayer survival horror game, the title could be right up your alley. On their Twitter, the developers have detailed the visual and performance mode for current-gen consoles, and for the last-gen consoles as well.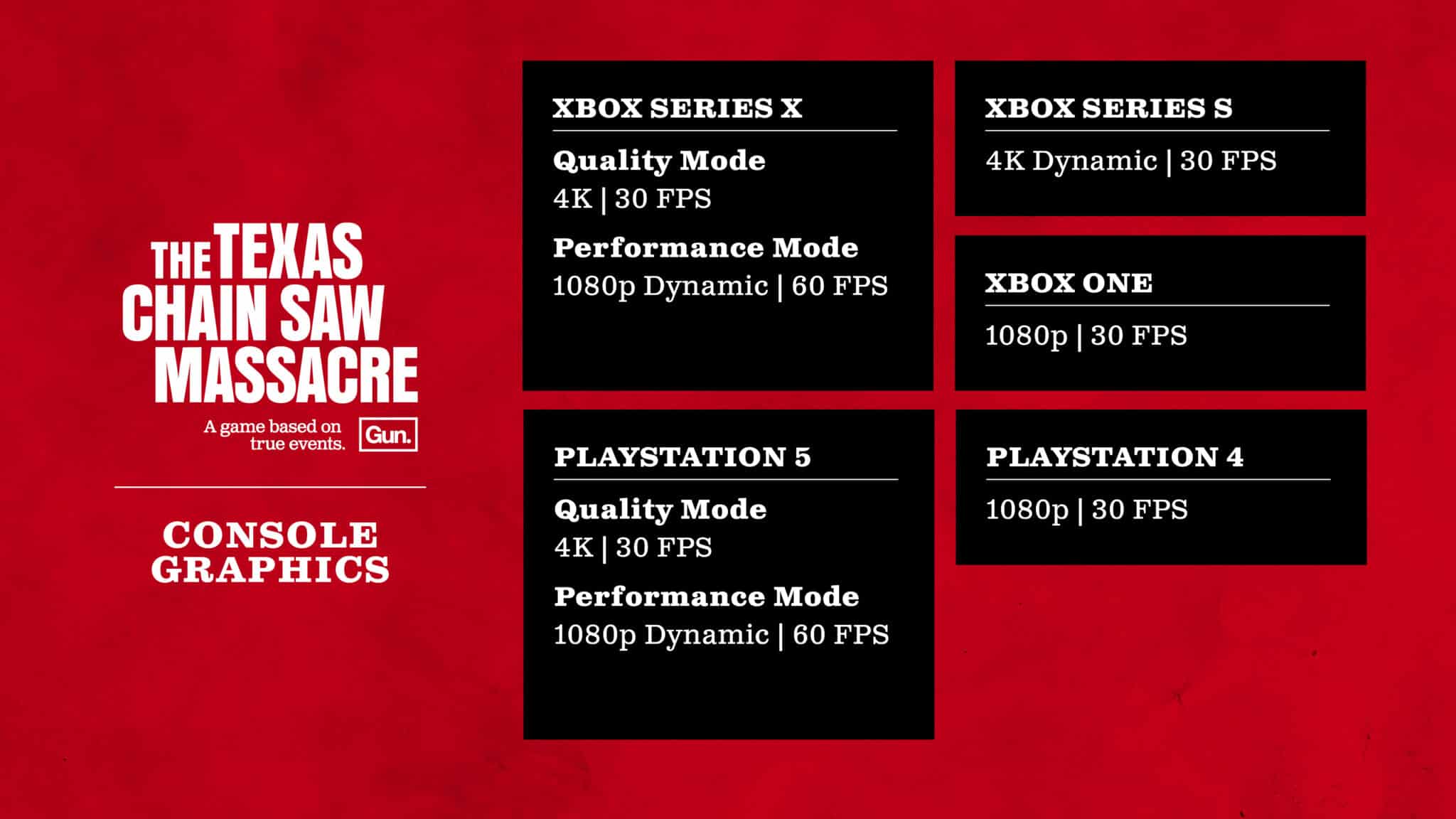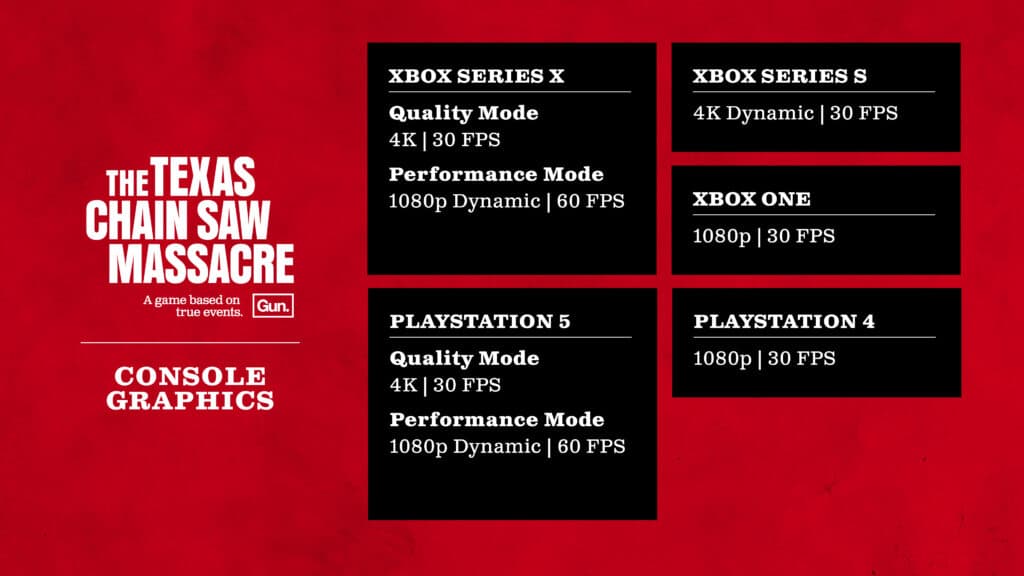 You can see that the game taps out at 60FPS on for performance and is 30FPS for the majority of platforms, including the Xbox Series S. The developers also explain how Crossplay will work, with the bottom line being PS5 and Xbox Series X and S players being able to play with PC players via Steam or Windows, while PS4 and Xbox One players will only be able to play with each other on the same platform.
The Texas Chainsaw Massacre console options look solid, lets wait for release to see how they hold up.
The game is out on August 18th, 2023 and is also coming to Xbox Game Pass. If you really want to try it, you can try it on the service first on PC and Xbox.