Games like The Witcher 3: Wild Hunt are truly one of a kind. With a unique story and a world just as unique, The Witcher 3 manages to deliver a masterpiece in a game format. For a game made in 2015, it's amazing to see it still has a great acceptance among gamers.
Witcher 3 also has a Netflix series that has drawn the viewer's attention – thank you, Henry Cavill. So whether you're an old fan of the creations of CD Projekt Red or you got caught in the Netflix series and decided to try the game, modding should be an option to keep in mind.
Sure, the game has some DLCs available, but c'mon, adding mods is the next level. With mods, you can improve the already great game and tweak it to suit you, no DLC can do that. And yes, even the Northern Realm could do some tweaks and improvements. With nothing else to say, here are the best Witcher 3 Mods.
Getting Ready for Modding
Before you begin downloading and tweaking around listen carefully and make a copy of your save files. Sometimes things could go wrong and God forbid you to lose those files. 
Also, remember that you are modifying the game's files, so take your time. Only install mods from Nexus and do so one by one. Go slow and keep your prayers up so that the mod works successfully.
Another thing to keep an eye on is the mod requirements. So always take a moment to read about the descriptions and requirements for each mod. Some mods require to have other mods installed, DLCs, or need to be installed manually to work properly.
So with that being said, you can find a list of the best mods for The Witcher 3 below
1: Community Patch

Community patch is a set of patches created by users, for users. It was created to be a common base for both mod makers and users to install/build their mods. You should install it first thing, before going all hyped about mods.
This mod was made to replace the Unification Patch, and they're both made by Wasteland Ghost AKA "wghost81", a well-known modder of The Witcher 3. With the Community Patch you won't need the Unification Patch anymore.
2: Script Merger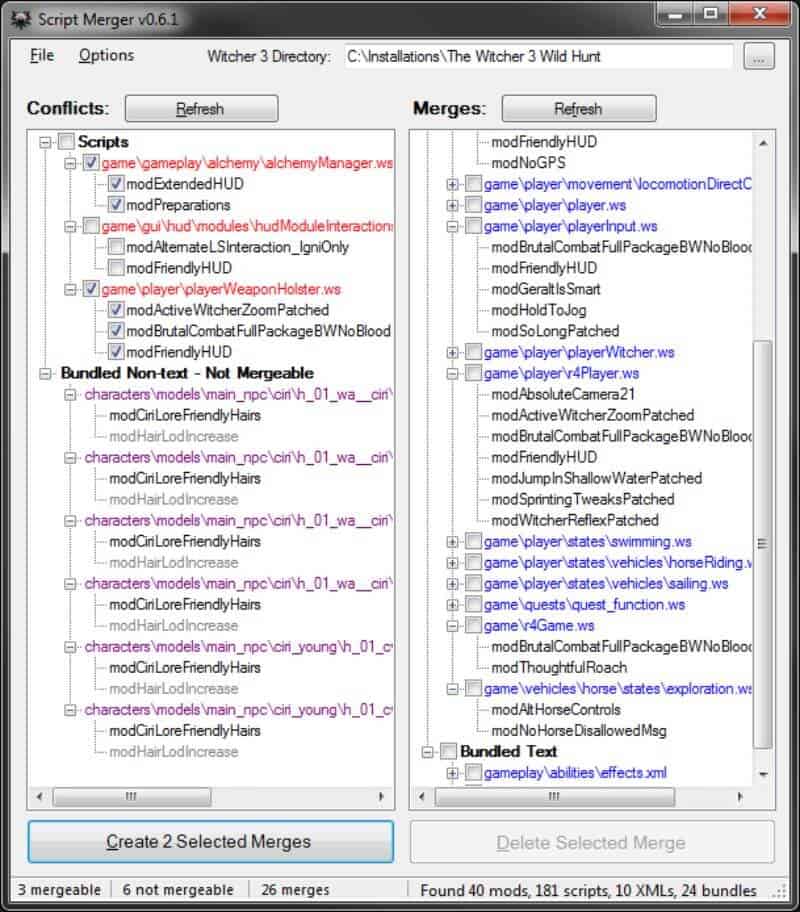 If you plan to use script-based mods, then this mod will become one of your most essential tools. It automatically merges conflicting scripts, but sometimes it fails to auto-merge them and you have to merge them automatically. It can also work with conflicting XML files, just be aware that you'll need a bit of game knowledge to merge these files on your own. For bigger depth about how to use this tool, read this well-written guide.
3: Debug Console Enabler
This useful and quite simple mod allows you to show the debug console. Which will prove to be handy if you plan to tweak mods here and there. With the debug console you can spawn enemies, fix things and change the settings among other things.
4: Mod Limit Fix / Mod Merger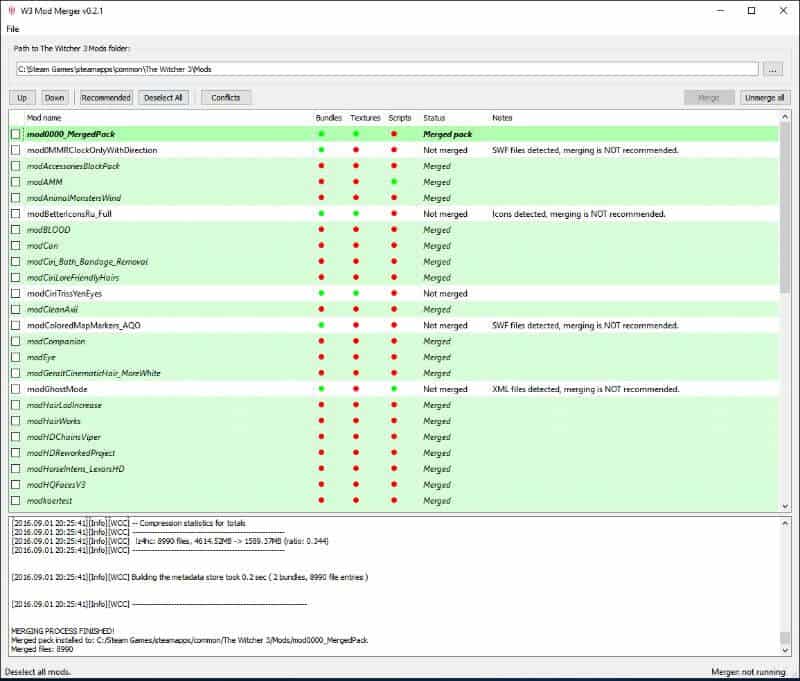 Perhaps we should warn you about the "Mods limit." It means that there is a finite amount to the number of mods you can install. Evil, right? Once you reach that limit, your game will present glitches, bugs, and weird crashes. That's not a problem with these mods.
Mod Limit Fix is a path made by fans that solves the problems caused by having too many mods. Mod Limit Fix alters the game's executable once and for all. But maybe you're not comfortable with a software altering your game's executable, and you can use Mod Merger in that case.
Mod Merger merges mods into a single file to fool the limit. The process takes about 15 minutes, but is effective. Just be sure you're merging mods that work together, you don't want to cause an unnecessary bug. You can merge mods into a single file and fool the limit. And please, only add this mod if you have reached the limit, otherwise it's unnecessary.
As you can see, modding The Witcher 3 isn't exactly a walk under a sunny day. It can get confusing, so check out this guide that will patiently guide you through the process. Now that we've explored the process before modding, let's get started with the real stuff.
5: The Witcher 3 HD Reworked Project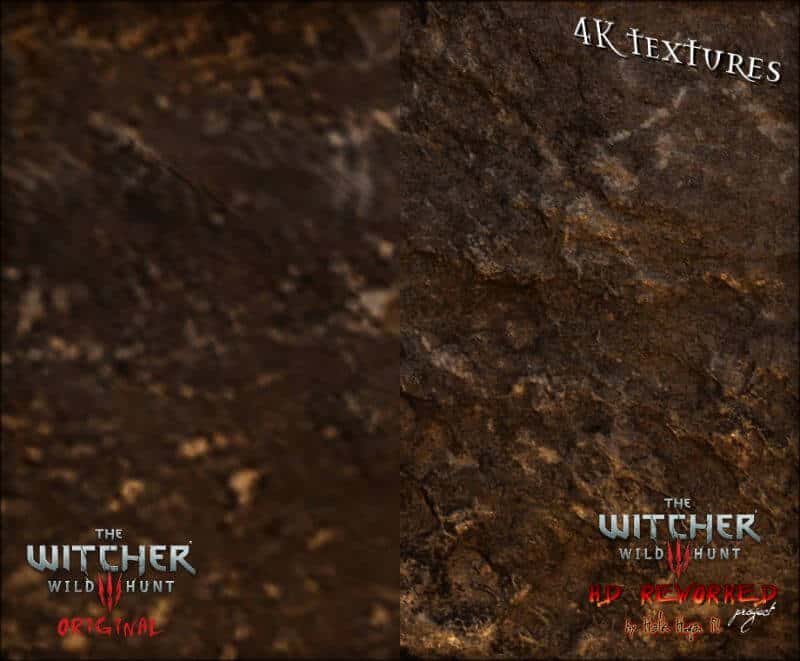 We know that The Witcher 3 was released in 2015, but it doesn't have to look like 2015. According to the creator, since the 10.0 version this mod reworks almost everything. That includes terrains, buildings, rocks, water, trees, and even the NPCs. The textures look brighter and will make the experience more immersive. No wonder it's the most downloaded mod in the Nexus and one of the best Witcher 3 mods, it really brings the game to 2020 graphics.
A 4 GB VRAM is recommended in order to have smooth gameplay. And if you have a GTX 970/ AMD R9 290X or higher, you shouldn't worry about the FPS dropping.
6: Over 9000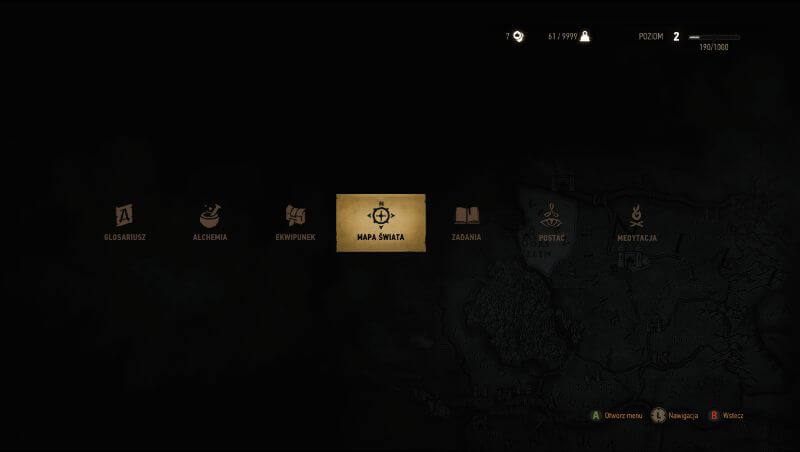 A weight limit can work good if you're first-time player, but it can get stressful after that. Forget about choosing what stuff to keep and what stuff goes away with this mod. It's one of the best Witcher 3 mods because it is simple but necessary. It increases Geralt's weight limit to over 9000, which means that you won't have to worry (too much) about your inventory.
7: All Quest Objectives On Map
The map looks great without too many fancy icons sparkling on it. Though it would be nice to have a few markers showing you certain places—because even a great memory can fail to memorize where is the closest blacksmith. It will only show the icons of places and quests already discovered and it won't show places you haven't discovered or quests you haven't started. Items are customizable, just in case you don't want to see them all at the same time.
8: Fast Travel From Anywhere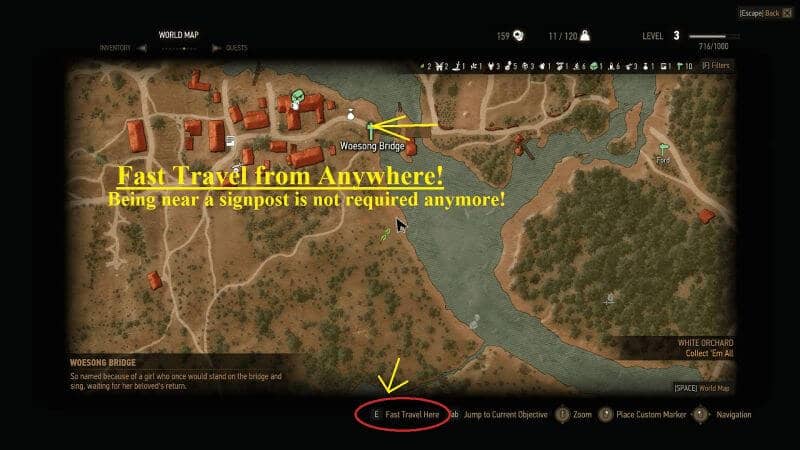 Do you want to know why the best Witcher 3 mods in this list are said to be the best? Because they add value and solve essential problems in a simple and clean way.
This mod does what its title proclaims—fast travel from anywhere. This means that you no longer have to reach the closest signpost to travel around the Northern Kingdoms. It's useful when you are in the middle of nowhere and the closest signpost feels an eternity away. Just be really careful because the game can break if you fast travel during an active quest, and that's the last thing you want.
The total opposite of this mod would be Long Journey, a mod that disables most fast travel signposts. That means that, well, you get to spend more time during journeys. We have no idea why you'd want to do that, but it's worth mentioning it.
9: Super Turbo Lighting Mod (STLM)
This mod isn't supposed to add or remove anything since it's not supposed to be better than vanilla version. It mimics the original art direction pre-downgrade. In case you didn't know, the game originally showed a world with powerful lighting graphics, but it was downgraded before it was released.
This mod aims to copy that original art and it does so gracefully. This mod works excellent with Custom Clouds and Weather. That mod was designed to make sure that STLM looks good on all weather conditions. The aesthetic is so good you'd wish you could live there—even with all the dragons and vampires walking around.
10: Auto Apply Oils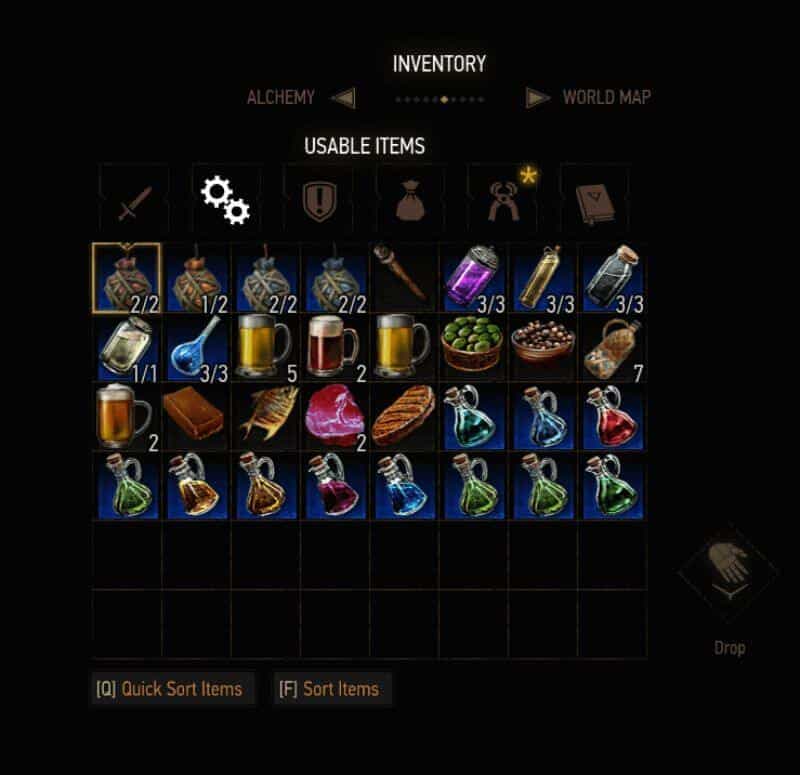 The Witcher 3 has an incredible oil system that can be applied to your weapons. It's great that these oils are practically endless, but what isn't as great is the fact that you have to search for the right one before facing an enemy. It's just a little frustrating, frustrating enough that someone made a mod to solve that.
Auto Apply Oils will automatically apply the right oil to your weapon before a fight. This will spare you time, precious time that you can use to slay your enemies with an increased damage.
11: Increased Creature Loot
Aren't you tired of hunting wild animals only to find a handful of nothing? We certainly are. With this mod you can go hunting and actually find loot. It comes with 5 different modes to choose which creatures drop loot and how much loot. Now hunting deer will seem like a great deal.
12: Slots Slots SLOTS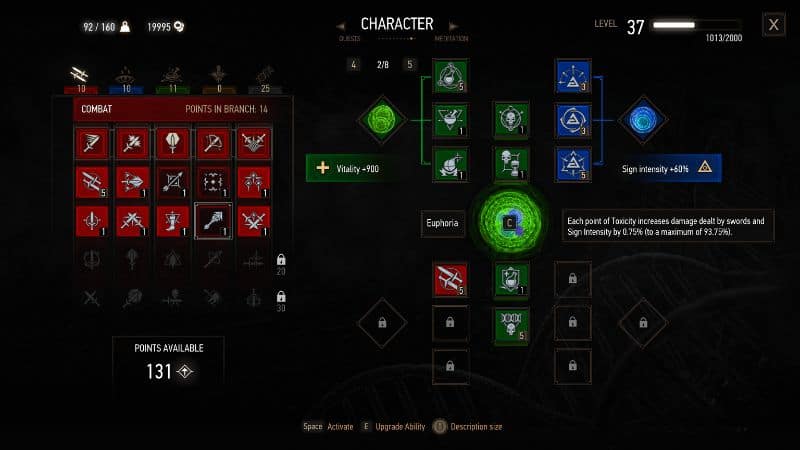 As confusing as it may be, once you get familiar with the skill system you unlock a wide range of wonderful options for your battles. This awesome mod made by Zur13 allows you to have 100+ slots available for both skills and mutagens. Not only that, you can also activate multiple mutations to enhance it. Have fun and experiment the skill tree with this mod.
13: Friendly HUD
The user wghost81 makes his way up to the list of the best mods for the Witcher 3 again. This time, he brings a mod to configure the game's HUD at will. You will be able to remove at will any element cluttering the view when you want to explore, and then have it back on when you need it.
You also get an easy and quick access to bombs, oils, and potions. Also, you can create 3D markers, toggle with the UI and more! See this mod in action on this YouTube video from the same creator of the mod.
14: Indestructible Items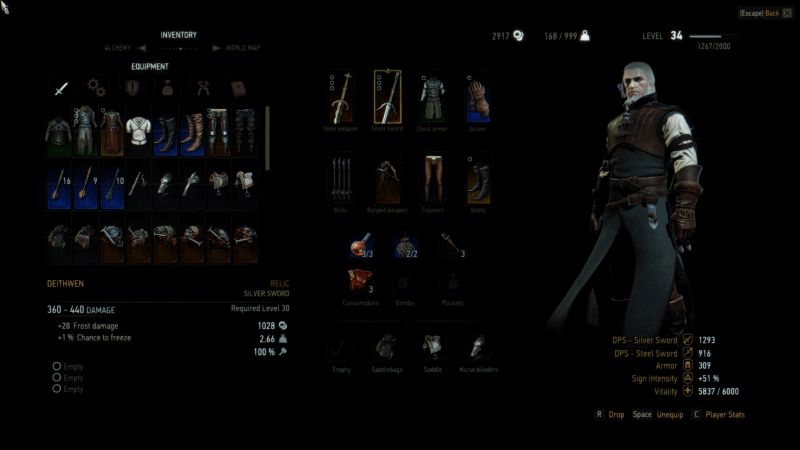 We get it, making items destructible makes the game more like real life. But if you're anything like us, then you probably play games to escape from real life for a few hours. Indestructible Items eliminates weapon degradation so that your weapons will never break.
You're playing The Witcher 3, not Minecraft; so stop worrying about fixing your weapons and worry more about the actual game.
15: AutoLoot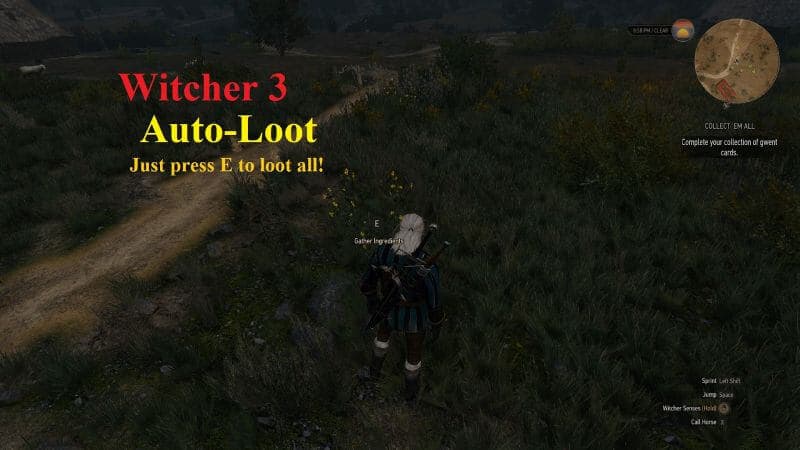 Another mod that made its way up to this list of the best mods for The Witcher 3 based on its simplicity and utility. Made by JupiterTheGod (the same user that created the Fast Travel From Anywhere Mod), this mod saves you precious time.
You can skip the tedious loop popup, but don't think that it will just randomly loot everything. This mod gives you customizable filters to automatically loot the items you want (and abandon the ones you don't.) Pretty handy if you ask me.
16: Better Trophies
This mod is pretty straightforward. It focuses on replacing the boring vanilla trophies with, you know, better trophies. Please read the mod description on Nexus to read a list of the trophies you might encounter.
17: Jump in Shallow Water
Sounds ridiculous, right? That's because it is ridiculous that you can't actually jump in shallow water. You might think "Who would need this?" Well, with more than 290,000 downloads, we're guessing that a lot of people did. Another problem solved.
18: No Dirty Lens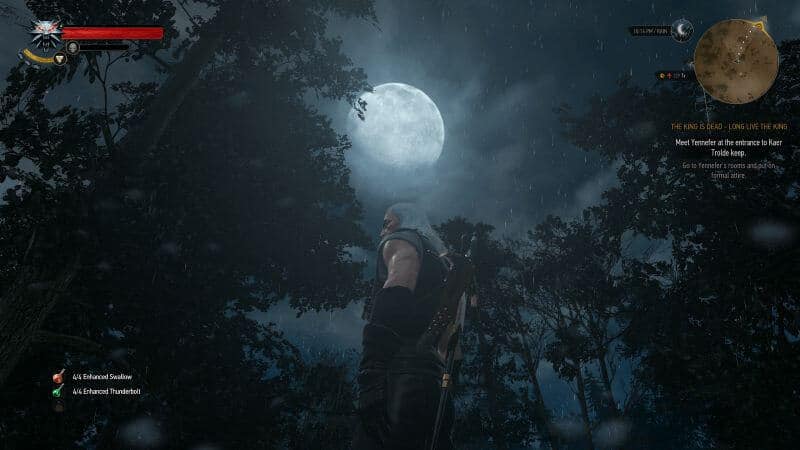 If you wear glasses, you know how hard it gets to see with dirty lens, and the same thing happens with The Witcher 3. It's not exactly a copletely dirty screen, but with this mod, the vanilla version is going to feel like that.
Very bright textures around Geralt's quests are everything you need. But beware, because if you installed the Super Turbo Lighting Mod, this mod will just won't work, so choose wisely.
19: TradeMan / Real Economy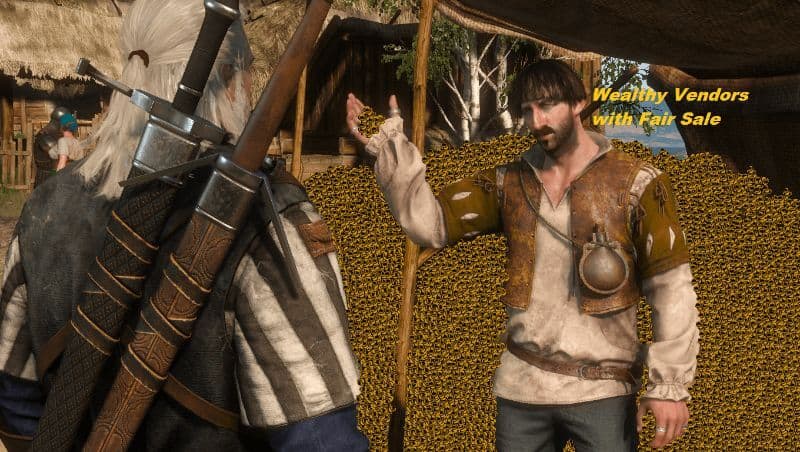 After another completed quest, Geralt's pockets are filled with precious loot, so you decide to sell some of it. Surprise! You found another vendor that can't buy your loot because they don't have enough money. How immersive.
There are mods to help you fix that, and the most popular has to be TradeMan. It allows you to adjust every aspect of trading to your liking. Though it was abandoned, the author dropped a newer version that works for the 1.31 version.
But it's just too outdated for some people. TradeMan was last updated on 2018, and Real Economy is a 2020 mod that is currently under constant maintenance. They obviously don't work together, and if we have to choose, we'd go for Real Economy. It's just that it felt like an insult not to include TradeMan on the list of the best Witcher 3 mods.
20: Henry Cavill and Anya Chalotra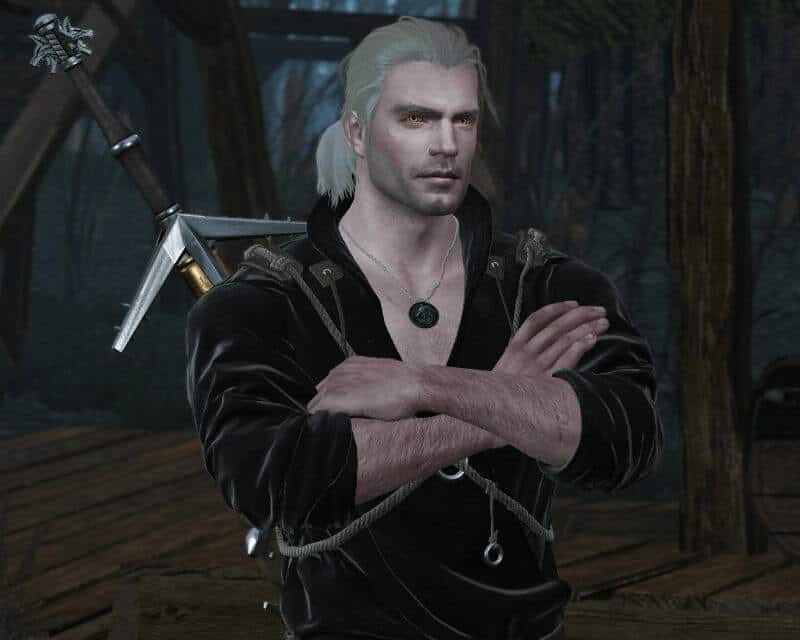 Should we be surprised by mods that make Geralt look like Henry Cavill, from the Netflix series? No, we saw it coming anyways.
Want to improve the textures and tones on your version of Henry? Try the Henry Cavill Game Like Textures. You also need some improvements on Yennefer textures? Go with the Yennefer Unified Textures. Heck, someone even made it possible to add the Netflix song into the game. Don't ask, just enjoy.
21: Lore-friendly Witchers
Pale skin, yellow feline-like eyes and others tweaks are the things included in this mod. This mod will make Geralt look like his counterpart from the books and the previous games. This mod transforms Geralt into the sickly-looking mutant he should be.
22: BLOOD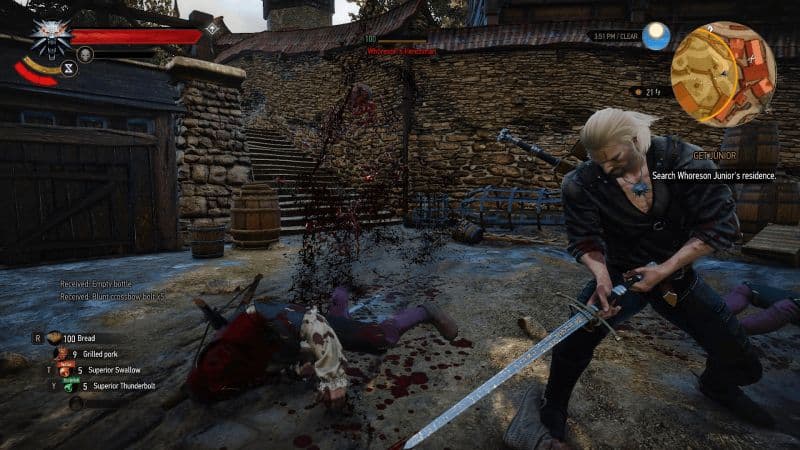 If you are a fan of blood splattered everywhere, this mod was made for you. It gives new textures to the blood to give it a more spray-like appearance. Thank God that you aren't cleaning that.
The best Witcher 3 mods are guaranteed to give you a more immersive and personalized experience. You'd think that a game like this couldn't get better and as you could see on this list that is a wrong thought. So take your time, grab a seat, and enjoy one of this decade's best games.
23: FCR3 – Immersion and Gameplay Tweaks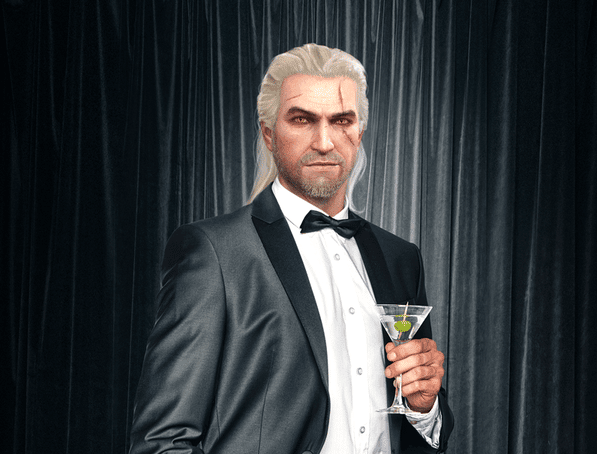 This is a mod that was made by a senior game designer that worked personally on The Witcher 3. The FCR3 mod doesn't go for big intrusive tweaks, it's more of a small fixer. But what does it do? Well:
Cosmetic changes.
Fix immersion breakers.
Fix bugs.
Fix items and abilities.
Because we all hate bugs, so we need to thank this mod that will surely make your gameplay feel more immersive. After all, the best Witcher 3 mods are meant to improve your gameplay in every aspect.
24: The Witcher 3 – Enhanced Edition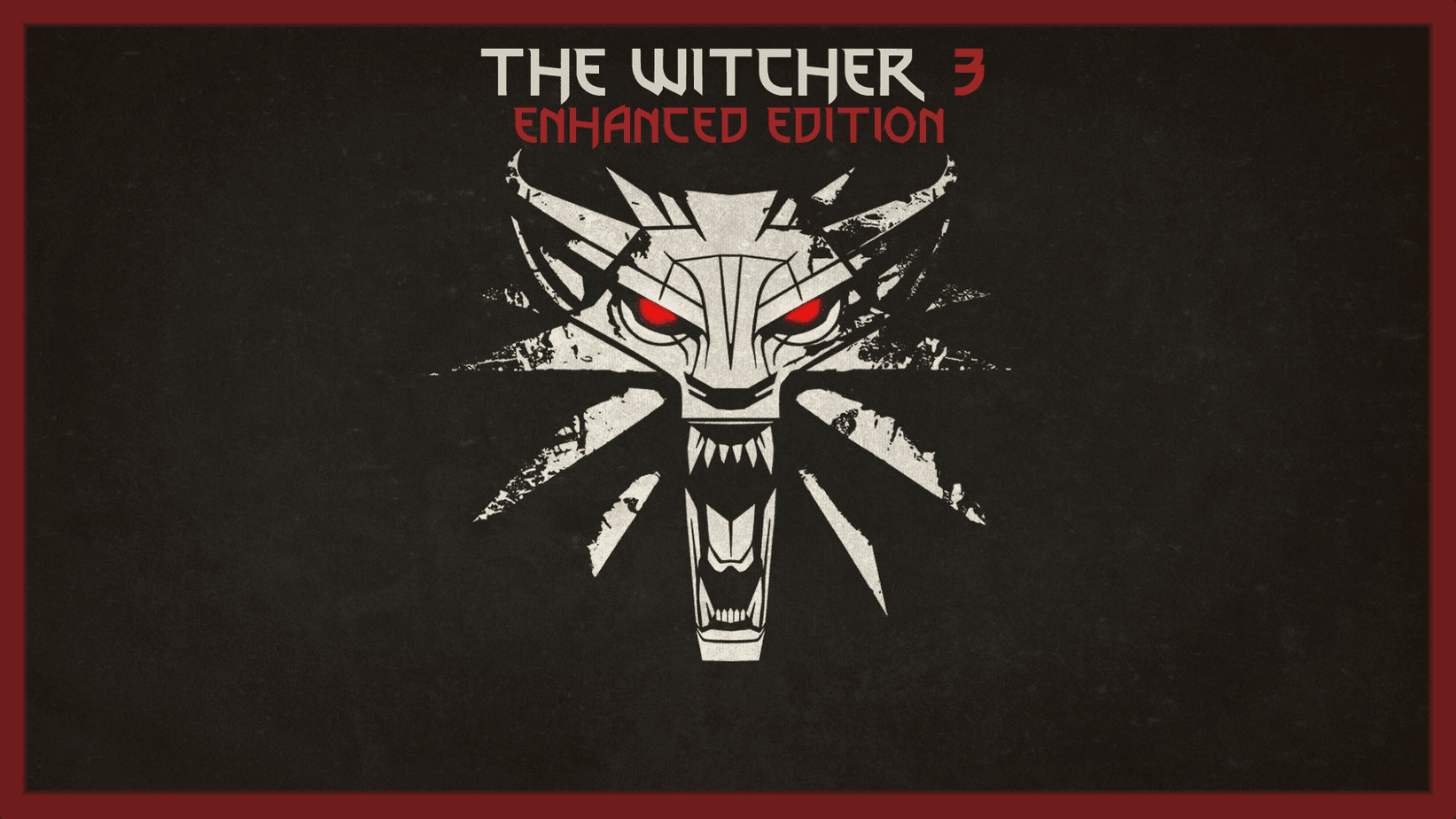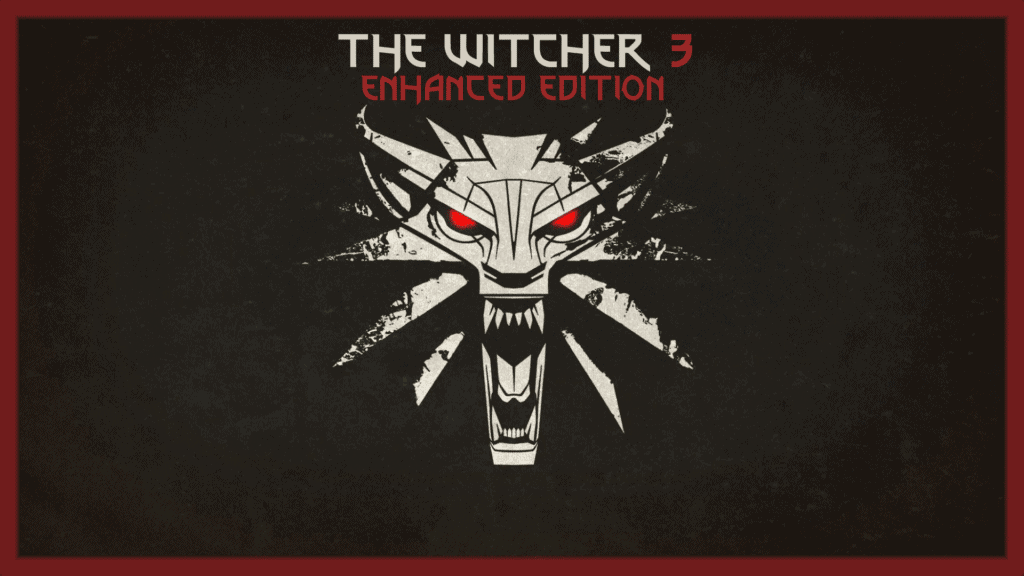 So maybe you've already played The Witcher 3 before and you want a different challenge but with your favorite character. Well, The Witcher 3 – Enhanced Edition offers a major overhaul on the vanilla version to make it more realistic. This mod will change most systems of the game like the economy, the combat, and many more.
It also offers some bug fixes and an options menu where you'll be able to tweak most things. Just take a look at the mod specifications before you download it to make sure that it's really what you want.
The Witcher 3 – Enhanced Edition is a great mod for when you want a second playthrough with different mechanics.
25: Ghost Mode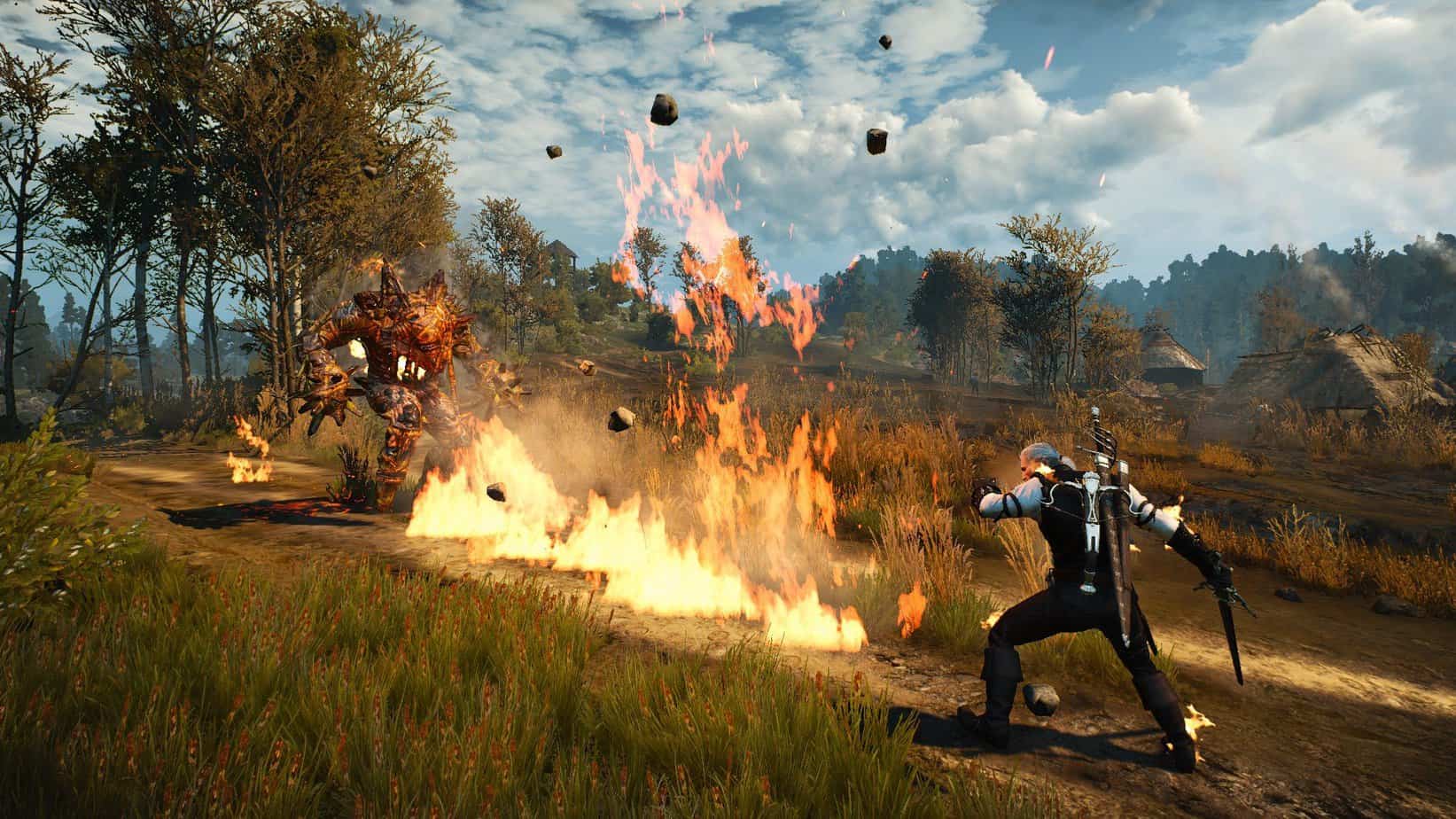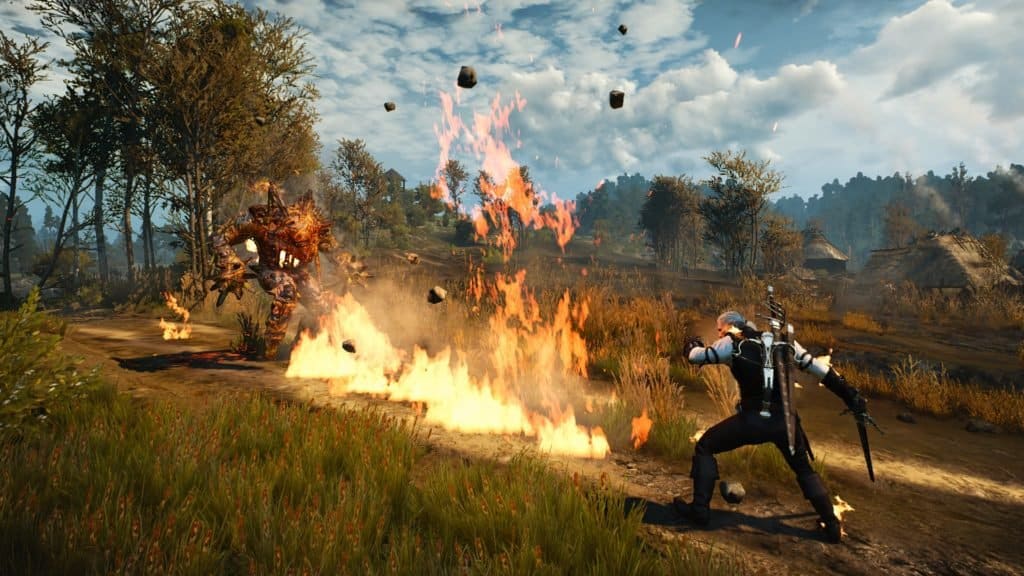 Ghost mode is another overhaul mod for The Witcher 3. This mod's mission is to improve the game while staying close to the vanilla version. To put it in simple terms, it's an enhanced version of the vanilla version.
It fixes bugs and adds tweaks. This mod aims to create a more challenging and balanced gameplay experience as close as possible to the original version. It modifies almost every game system, some examples are:
Combat.
Damage.
Economy.
Crafting.
Ghost Mode is one of the best overhaul mods in existence.
26: Preparations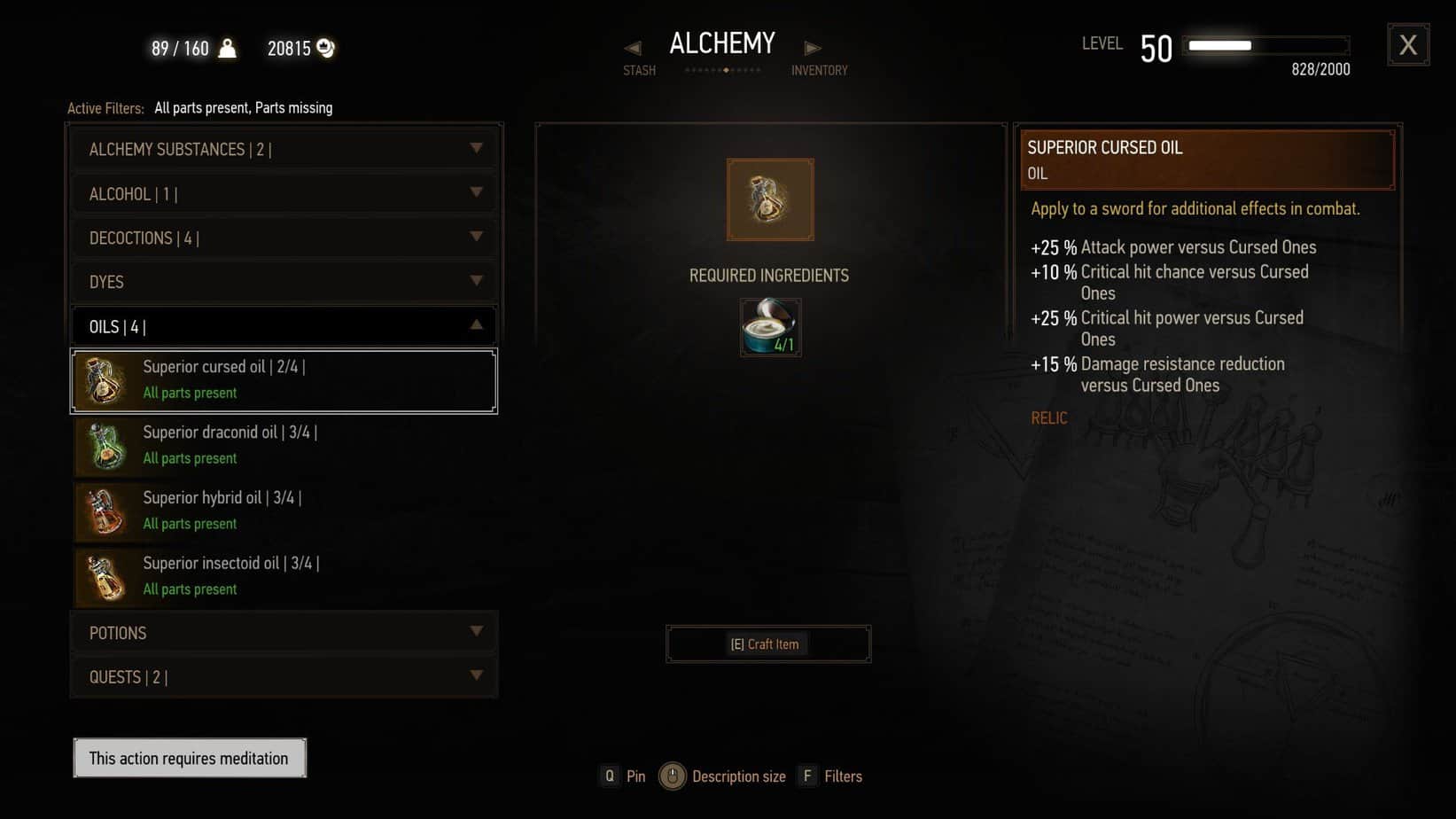 Immersion. You know you want it, and mod creators know you need it. That's why Preparations mod and many other mods offer it.
With this mod, you'll be making meditation into a way more important activity. With this mod, you'll need to meditate before managing character skills, the equipment, to use alchemy, and more.
The preparations mod allows you to choose your exact options with an in-game menu. This mod works well with Friendly Meditation, and it's recommended to use both for a more immersive approach.
27: Friendly Meditation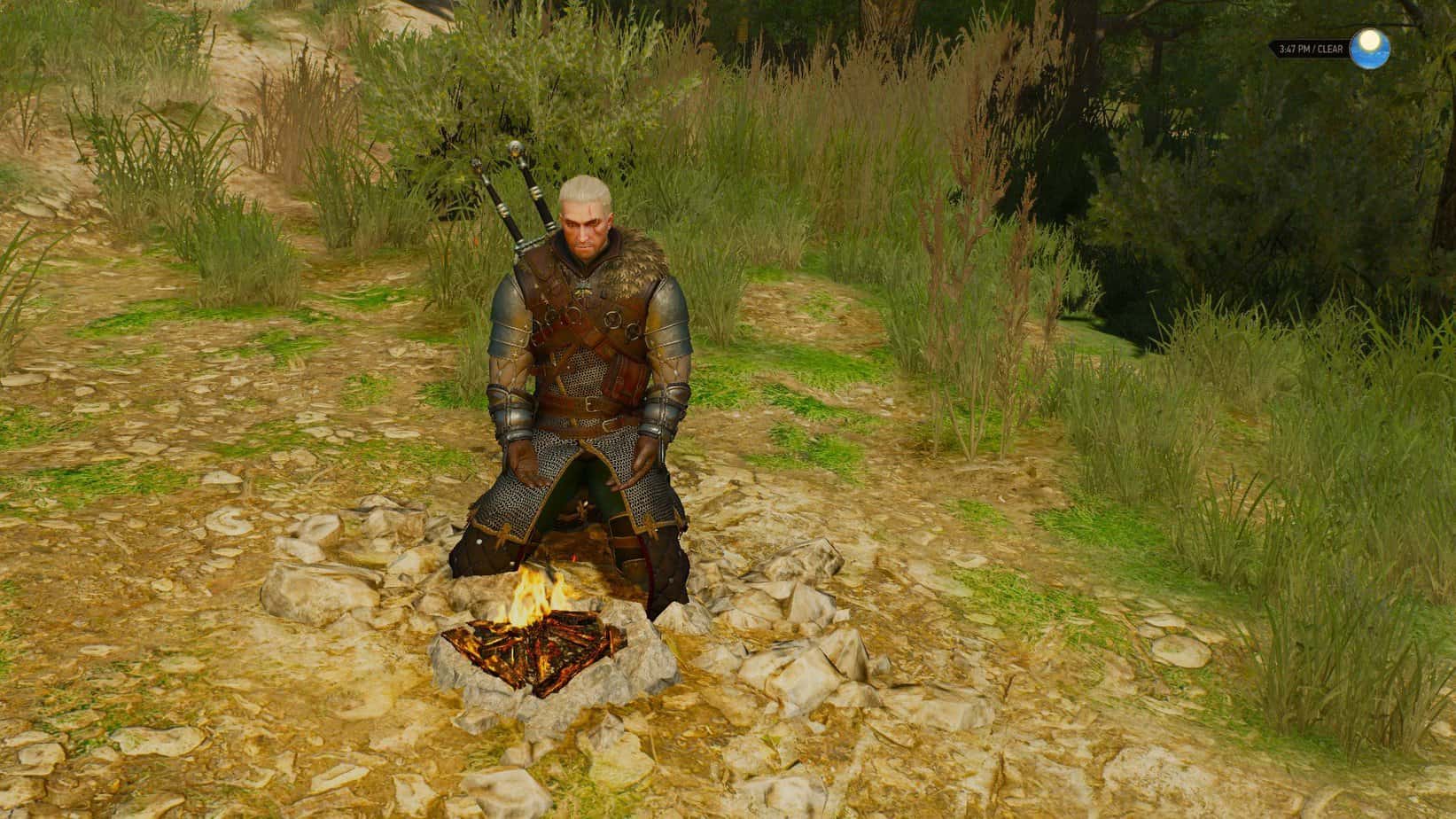 Meditation is a powerful real-life activity and experience like no other, and this mod aims to copy that. Friendly Meditation offers a more immersive and fun way for Geralt to meditate.
Time will fast-forward and you will be able to see the world around you as time passes. You'll be able to watch the sunrise or the falling night skies as you meditate and refill your alchemy.
28: The Gwent Card Dealer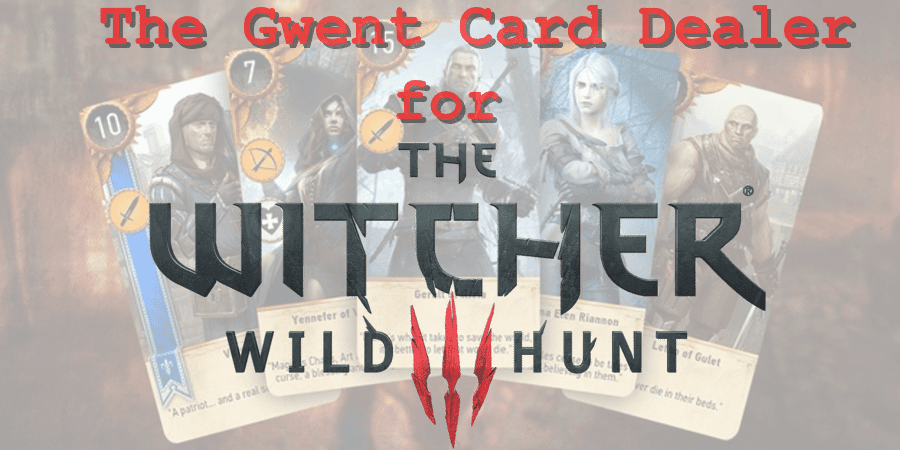 For those of us who love spending time playing this card game. This simple mod adds a new Gwent Card vendor that will sell 99% of all the cards. The salesman is located in Crow's Perch and will help you collect all cards in a simple and uncomplicated way.
29: Ultra Gore 2 – A Dismemberment Mod
Do you like blood and gore? Well, then the Ultra Gore mod will turn your vanilla gameplay into a blood-filled landscape with broken arms and dismembered enemies. With the Ultra Gore 2 mod, you'll always dismember enemies on kill.
It doesn't make Geralt stronger than it already is and it doesn't make the combat any easier. It is a purely visual effect for those blood fans out there.
It doesn't make Geralt stronger than it already is and it doesn't make the combat any easier. It is a purely visual effect for those blood fans out there.
How To Install Mods in the Witcher 3
As with many games, there are two ways you can install mods on The Witcher 3:
Manually.
With a Mod Manager.
Manually
You can install the mods manually following the mod's instructions on the Nexus page. You can do this if you don't want to download the mod manager or you feel confident with your skills. Just beware that a mod manager will make this ridiculously simpler.
First you have to find the place where The Witcher 3 is installed. Once you do so, add a folder called "Mods" and start dropping those files there when you download them. This isn't a "one size fits all" method. Some mods will require extra steps, so check the descriptions when you download them.
Most experienced modders will immediately rule out the possibility of using a mod manager. But we're not experienced modders. Manually installing a mod could create problems if you have no idea what you're doing. Codes, files, and techy stuff, if you feel you can do that, then it's recommended that you do it manually if not, a mod manager should work.
With a Mod Manager
The ultimate modding tool.
You will be saving up time and effort with a mod manager, so don't rule them out of your download list. The most famous Mod Manager is the Nexus Mod Manager (NNM), which is currently outdated, but still lives as a community project. The other one is called Vortex and it's still being officially updated, it's said to replace the NMM, but many gamers prefer the NMM over Vortex. They're both made by the same folks, only that Vortex is being actively and officially updated.
Those are the official mod managers, but there is The Witcher 3 Mod Manager, and it is said to be more useful than the official ones. Since it was designed to work solely for The Witcher 3, we can say it's a safe bet. With this tool you can automatically install/uninstall and enable/disable the mods. Check out this useful guide to know how to use it without much problem. Please don't install any official mod manager along with The Witcher 3 Mod Manager as it will obviously cause issues.
FAQ's
Should I Play The Witcher 3 With Mods?
Of course! Playing with mods can help you solve small technical problems, enhance textures, or even entirely create a new way to play The Witcher 3. You shouldn't rule out mods when playing The Witcher 3.
What is the Mod Limit for The Witcher 3?
The game has a mod limit of 49 mods. After you reach that number it will start to cause problems and that's why you should install the Mod Limit Fix or the Mod Merger.
Is NexusMods Safe and Free?
Yes, Nexus Mods is a safe and free website for everyone to freely and safely download mods. You can still however scan the files you download with a virus scanner if you're not sure about a certain file. Some mod creators ask for donations, but it's up to you if you want to donate money for their work.
Do Mods Affect Achievements in The Witcher 3?
No, downloading and installing mods doesn't affect achievements in The Witcher 3 in any way
Is The Witcher 3 Better on PC?
The Witcher 3 was released in 2015 for three different platforms: PC, PS4, & Xbox One. The console versions had to be limited to an average framerate of around 30FPS and resolutions of 720p on the Xbox One and 900p on the PS4. The PC version is probably the best way to experience the game, so it's arguably better than the console versions.