The Dark Pictures Anthology: The Devil in Me is an upcoming horror game from Supermassive Games and Bandai Namco Entertainment. This is the fourth entry in the anthology series and focuses on a group of documentary filmmakers that receive a mysterious call inviting them to a modern-day replica of serial killer H.H. Holmes 'Murder Castle'. With the release date available, The Devil In Me Pre-Order Bonus Content has been revealed as well.
The Devil In Me Pre-Order Bonus Content
If you pre-order The Devil In Me, you'll get the following additional content.
Curator's Cut
The Curator cut features "new scenes playable from the other characters' perspective with brand new choices and decisions to make"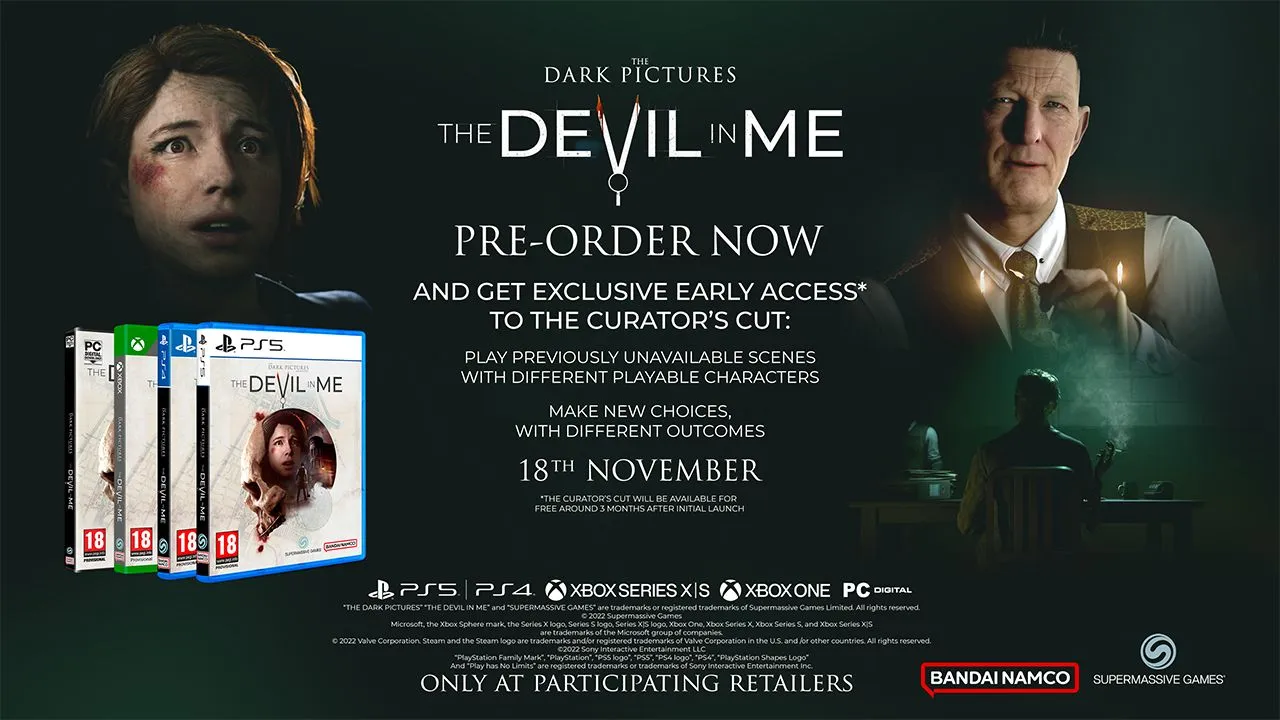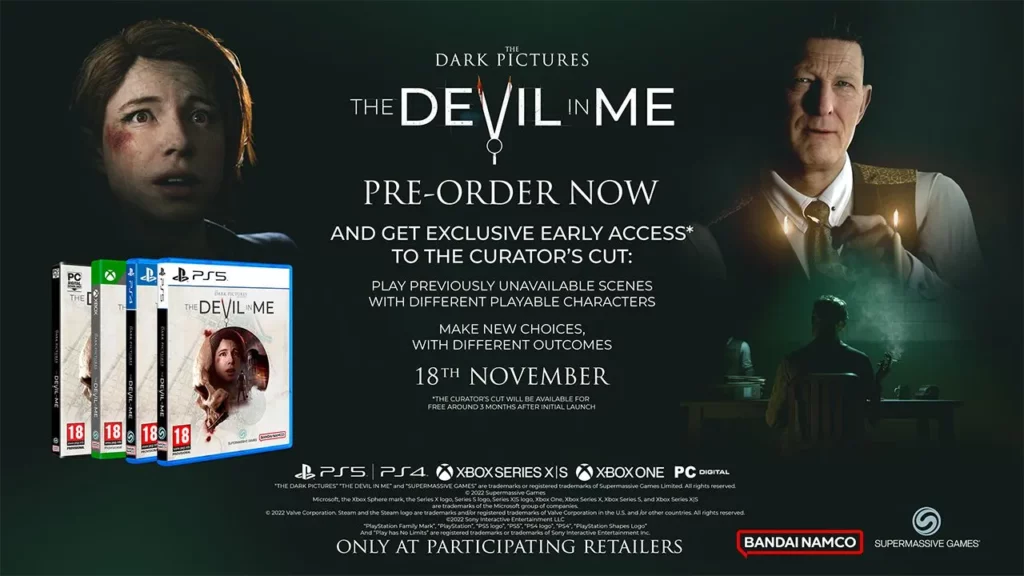 So, essentially, after you have completed the title, you'll have the option to play new scenes from the perspectives of different characters. There will also be decisions you'll have to make, and it seems that this cut will give you another look at the title, revealing the perspective and context of other characters.
This is certainly a neat bonus, and we're interested if this will be available in-game somehow or if it can be purchased later on. Pre-ordering the game guarantees that you receive it, though, and it is unlocked after beating the main campaign.
Pre-Order The Devil In Me
You can now pre-order the title digitally from the following links.
You can also see various retailers for various physical editions on the Bandai Namco Store as well.
The Devil In Me Release Date
The Dark Pictures Anthology: The Devil in Me is coming to PC via Steam, Xbox One, Xbox Series S|X, PS4, and the PS5 on 18th November 2022.
While you're here, make sure to check out our other pre-order guides for other upcoming releases, including Asterigos Curse of the Stars, New Tales from the Borderlands, and Ghostbusters: Spirits Unleashed.
What do you think of The Devil In Me Pre-Order Bonus content? Do you think it warrants an early purchase? Share your thoughts in the comments below and let us know.