The Last of Us Part 1 is a remake/remaster hybrid of the 2013 original title that is being remade for the PS5 and the PC. The title will release later this year and has had a substantial amount of leaks around it, the trophy list was not on the list, but it seems like The Last of Us Part 1 Trophy List is far easier platinum than its predecessors.
The Last of Us Part 1 Trophy List – A walk in the park
The Last of Us Part 1 is a very divisive game among fans right now. While they are welcoming the new remake/remaster combination, the price is what is causing contention – at $70, the game is being called steeply priced, but there are those who argue that the Quality of Life additions to the title makes the purchase more than worthwhile.
However, it seems that the new additions to the game also include a trophy list that is on par with that of The Last of Us Part 2.
The list comes from a Twitter user, Naughty Dog Central.
The full tweet contains all the trophies, but on the bright side, there is no trophy for beating the game on hardcore anymore which significantly reduces the barrier that previously impeded players from platinuming the game.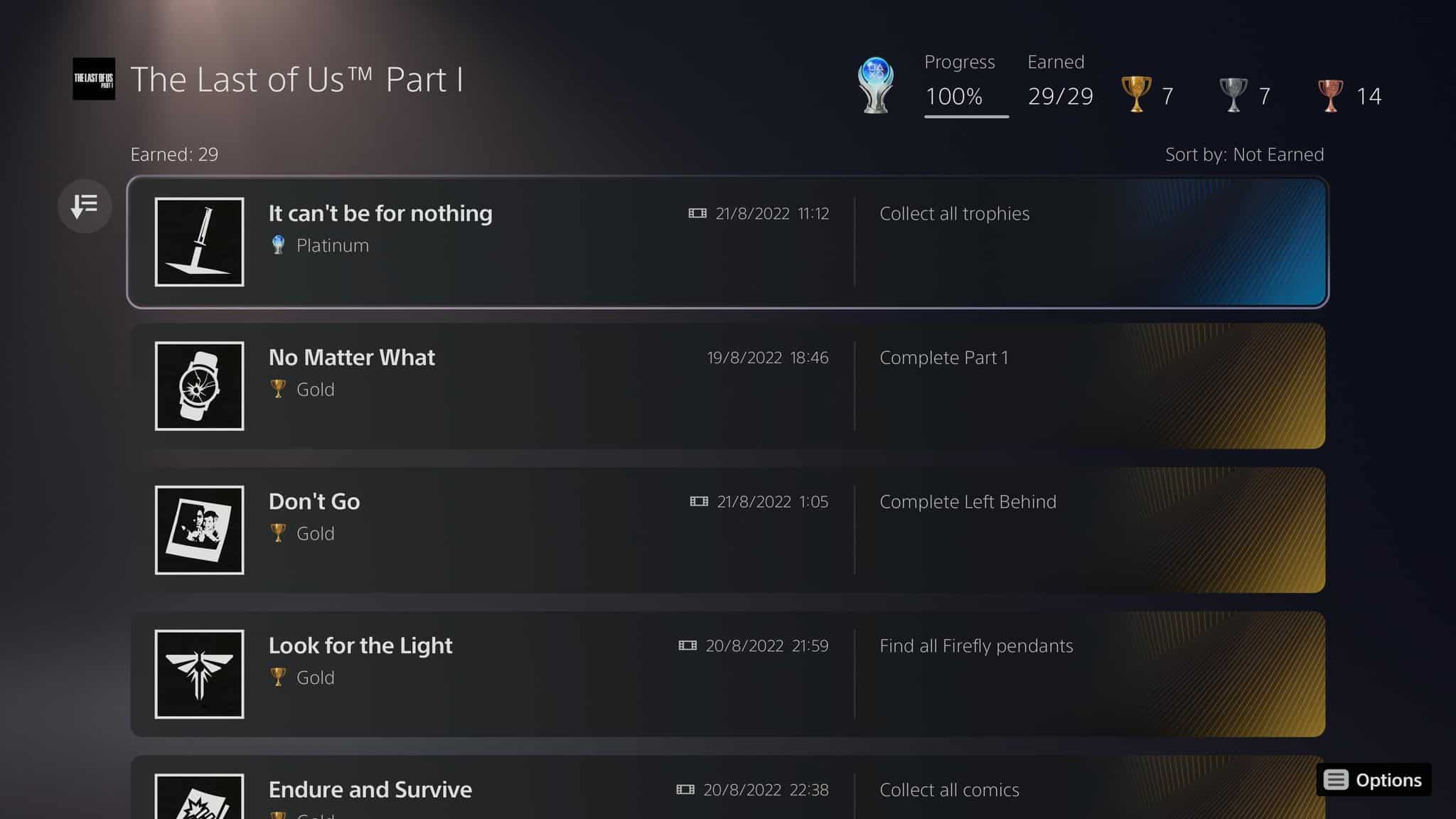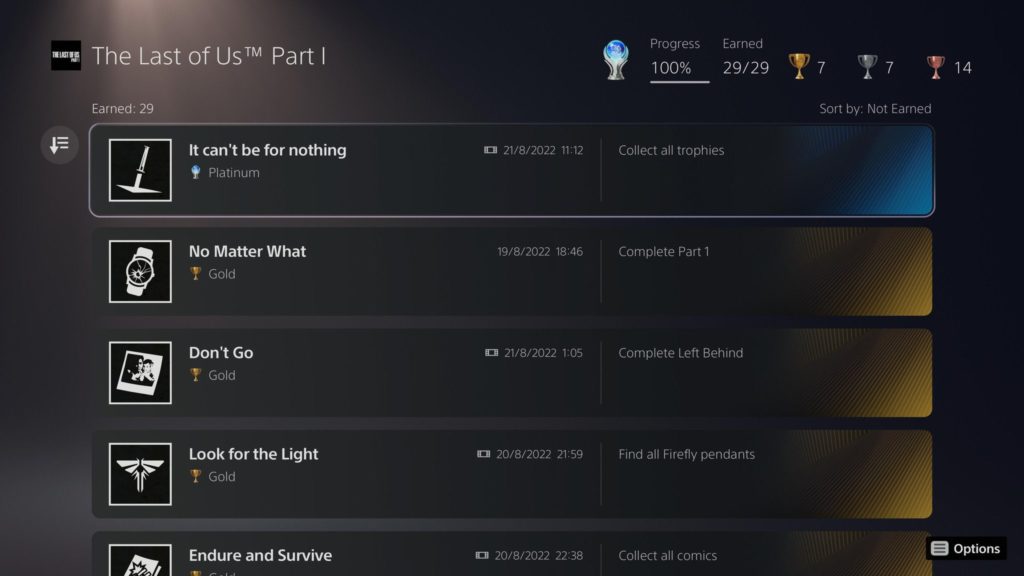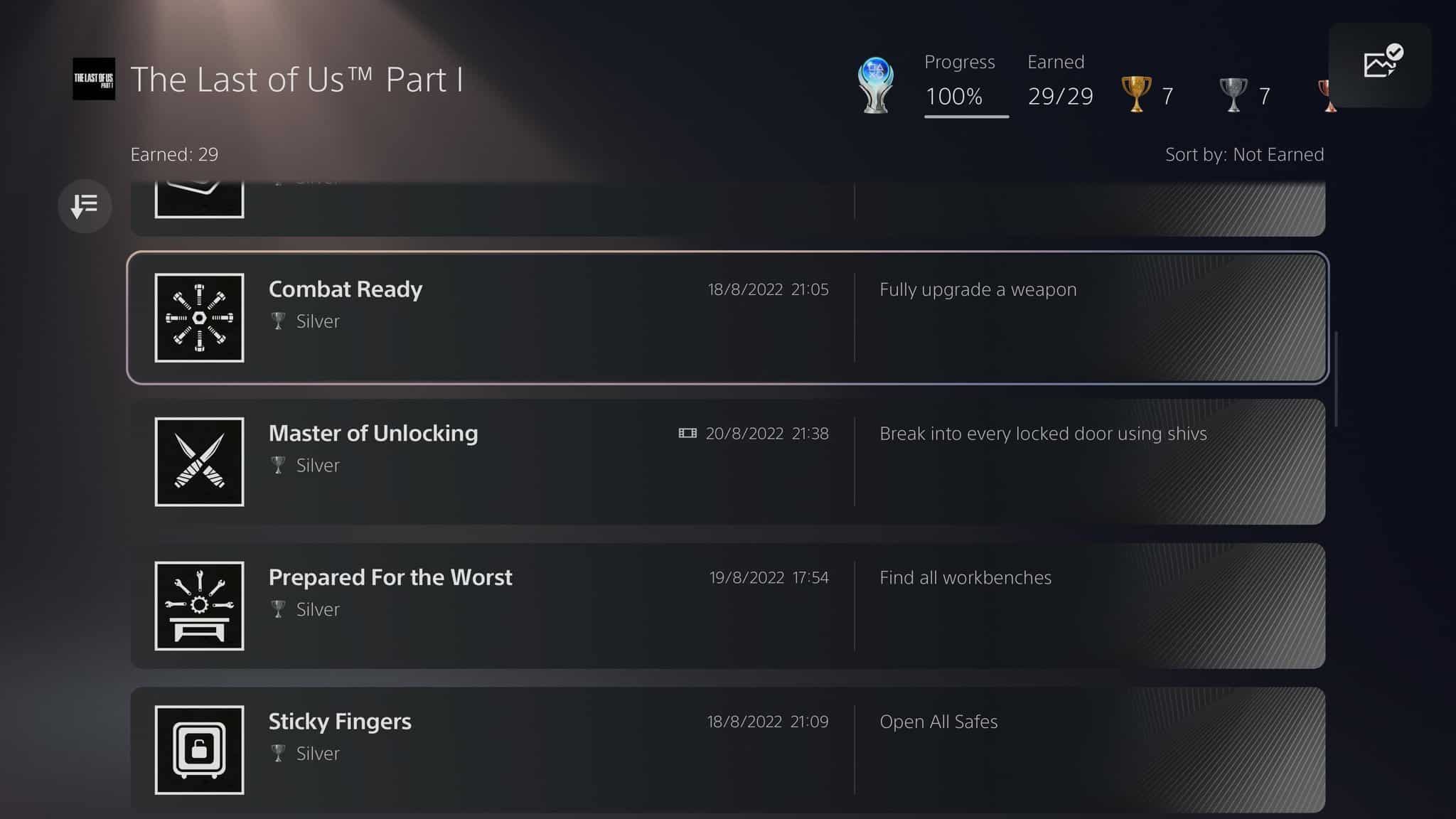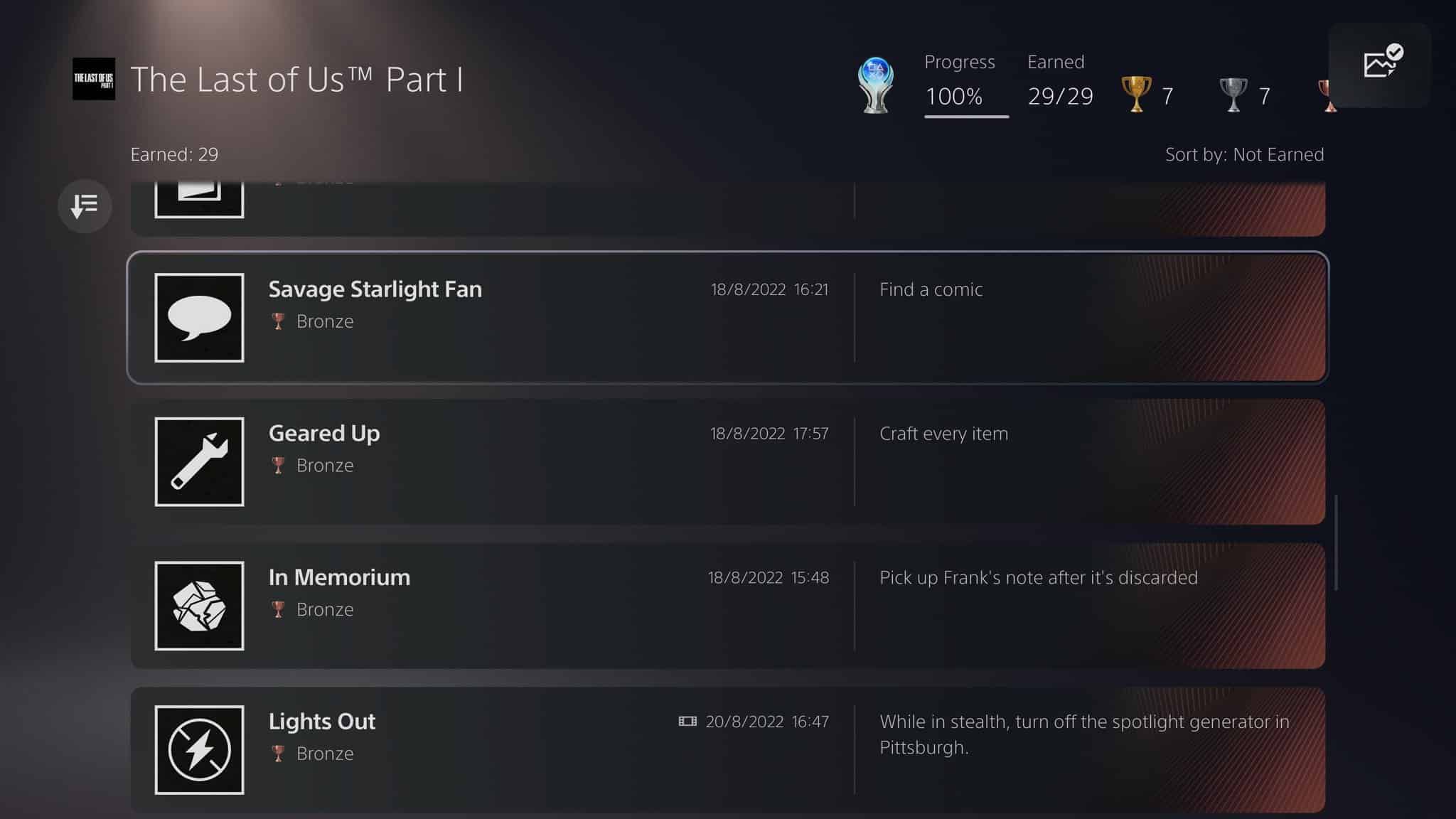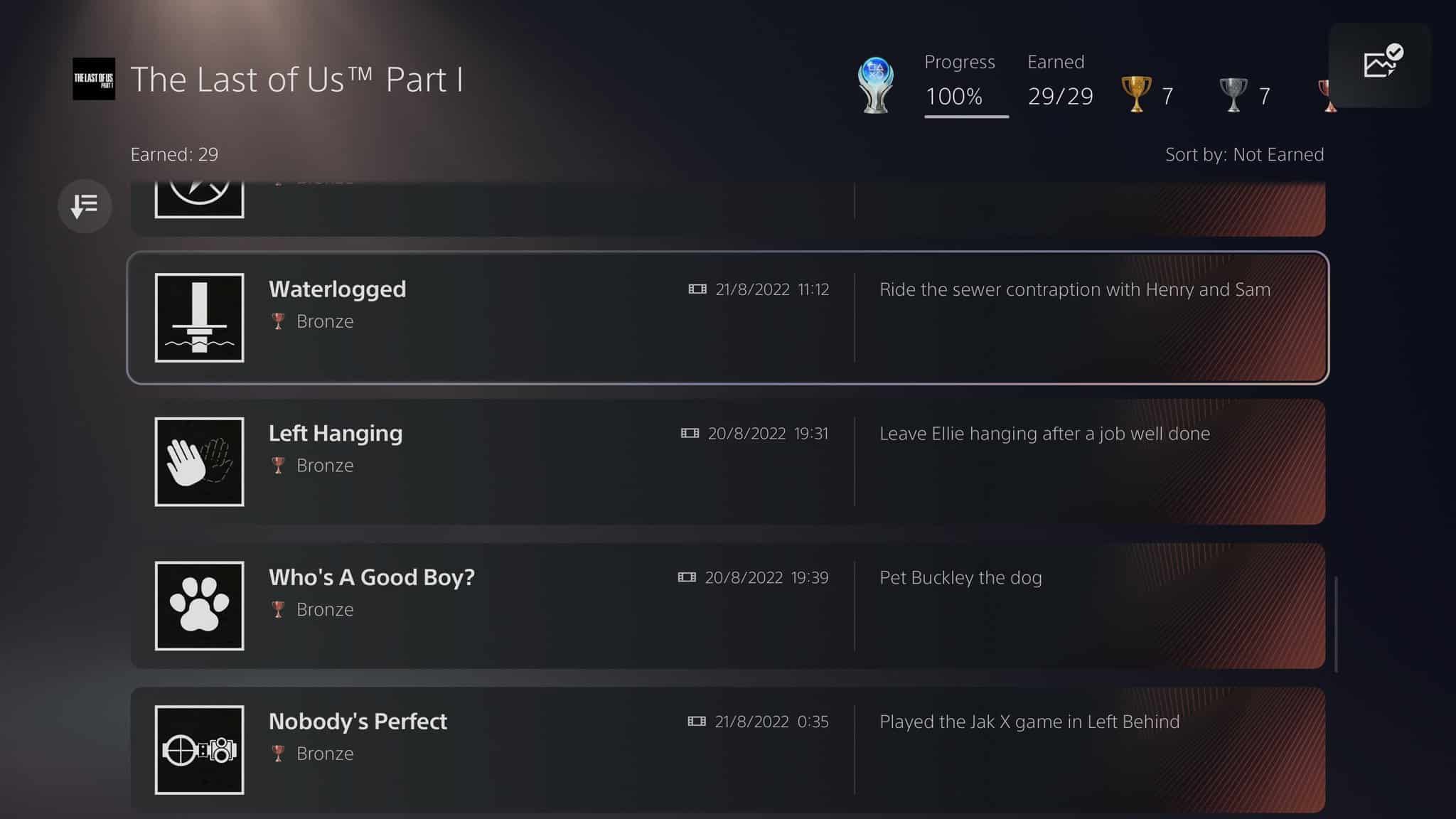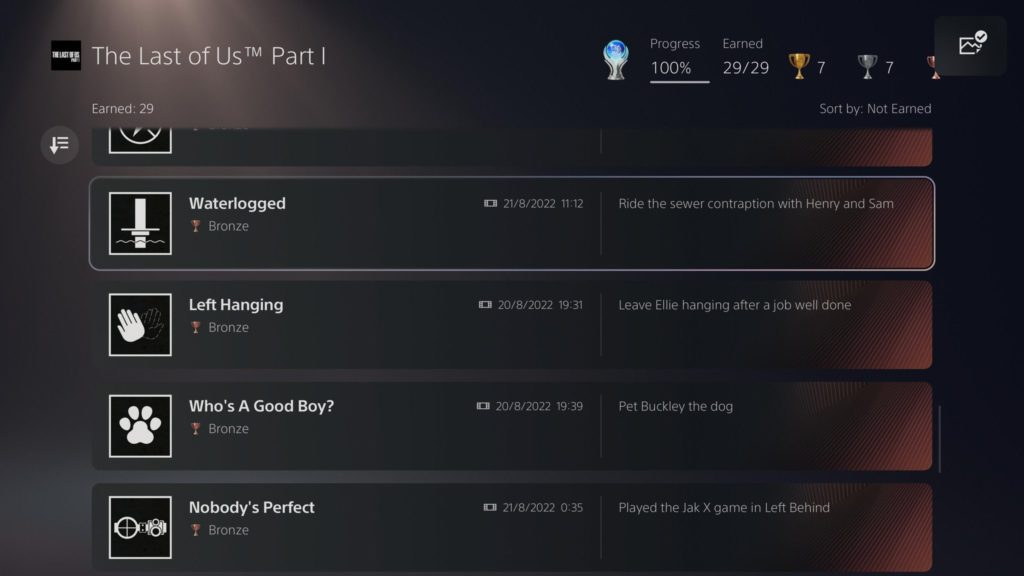 In addition, there is no multiplayer for the game. That is to say, Grounded mode is not removed and will be in the game on launch. So those of you who want to do the effort of going for the Grounded mode for your own challenge, are welcome to do it.
The rest of the list combines the trophies from Left Behind, the prequel game that features Ellie, and parts of the main game as well with some new additions to the trophy list as well.
All in all, the platinum is very achievable, and aside from Ellie's jokes, and the other collectibles, the platinum is much more achievable this time around than it was originally.
The Last of Us Part 1 releases exclusively for the PS5 on September 2nd, 2022 with a later date for the PC that has not been specified yet.
Let us know your thoughts on the trophy list in the comments section below.