The Settlers is an upcoming real-time strategy game from Ubisoft and Ubisoft Düsseldorf. It is a reboot of the long-running series of the same title and is coming to PC. The title was originally announced back in 2018 but has since been delayed multiple times. Either way, it is available for pre-purchase on the PC now. The Settlers Pre-Order Bonus has also been revealed through Ubisoft Store.
The Settlers Pre-Order Bonus Content
The title is only available to purchase on PC, and through Ubisoft Store. If you pre-order it now, you will get the following additional content.
Founders Pack
This pack includes the following content
3 Reef Tower Skins
1 Captain Title
1-Day Shard Booster (in-game currency)
So, these are mostly cosmetic, apart from the booster, which we have seen in other Ubisoft titles as well. This will boost the amount of currency you earn by some percentage for a day after you activate it. If it's like Siege, that means a day (in real life) after you activate it, whether you actually launch the game or not.
That is pretty much it, and the pre-order bonus content is the same for both the Standard and Deluxe Editions of the title.
The Settlers on PC
You can pre-order either the Standard or Deluxe Edition directly from Ubisoft Store. The deluxe edition has extra content, which you can see below.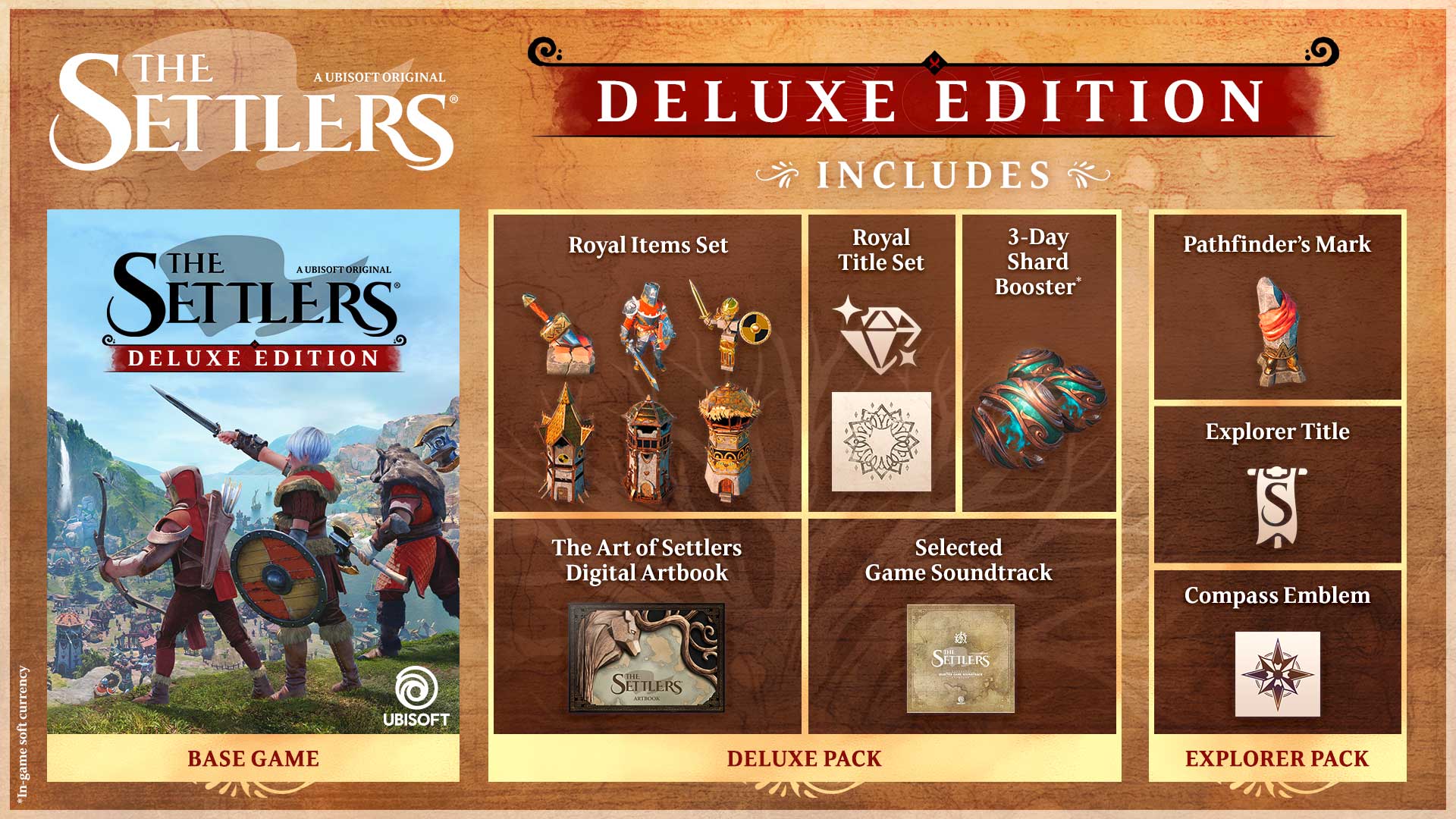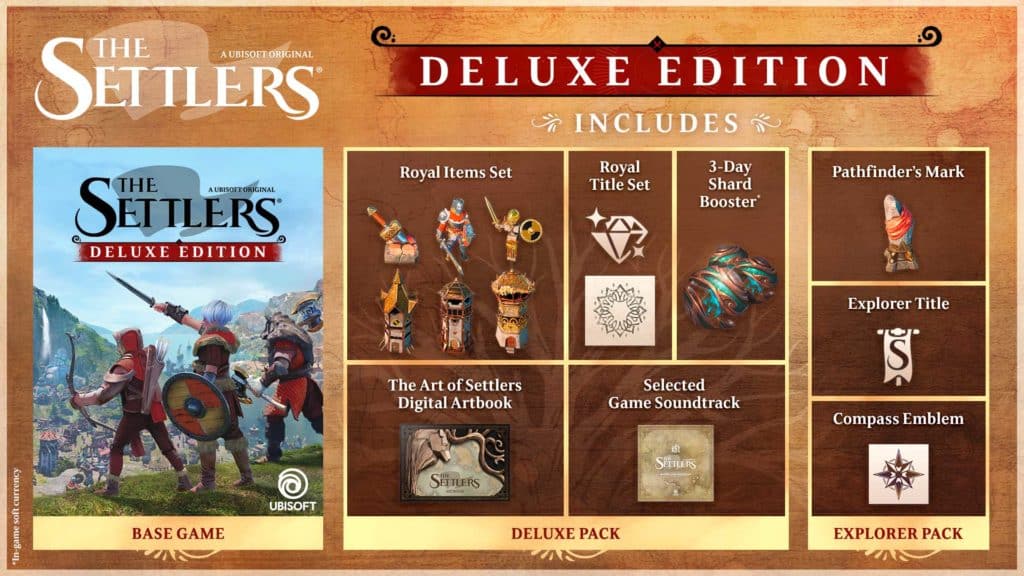 The Settlers Release Date and Delay
The game was aiming for a March 2022 release date but has been delayed indefinitely. The decision was made after they ran a closed beta, and after feedback was provided.
We hope The Settlers is still coming in 2022, but it's very possible that it may be pushed to 2023. It is also possible that the pre-order, and deluxe edition content might change if the game is revamped.
While you're here, make sure to check out our other pre-order guides for upcoming titles including Sniper Elite 5, F1 22, and Marauders.
What do you think of The Settlers Pre-Order Bonus content? Do you think it warrants an early purchase? Share your thoughts in the comments below and let us know.