Pregnancy is a beautiful thing that allows you to expand your family in The Sims 4. However, if you want to speed up the process or have multiple babies at once, this guide will show you The Sims 4 pregnancy cheats.
There are multiple cheats that you can use, so we've listed all of them. With that said, let's dive right in and get started in this Sims 4 twins cheat.
Pregnancy Cheats in The Sims 4
There are multiple pregnancy cheats that you can use to either speed up the process, have multiple babies, or force labor. Before we talk about the cheats, make sure that you enable them by:
PC: Ctrl + Shift + C
Mac: Cmd + Shift + C
PlayStation: R1+ R2+ L1 + L2
Xbox: RB + RT + LB + LT
Now, type in "testingCheats true" to enable cheats. You will get a message saying that you enabled cheats after typing it.
Go Into Labor Immediately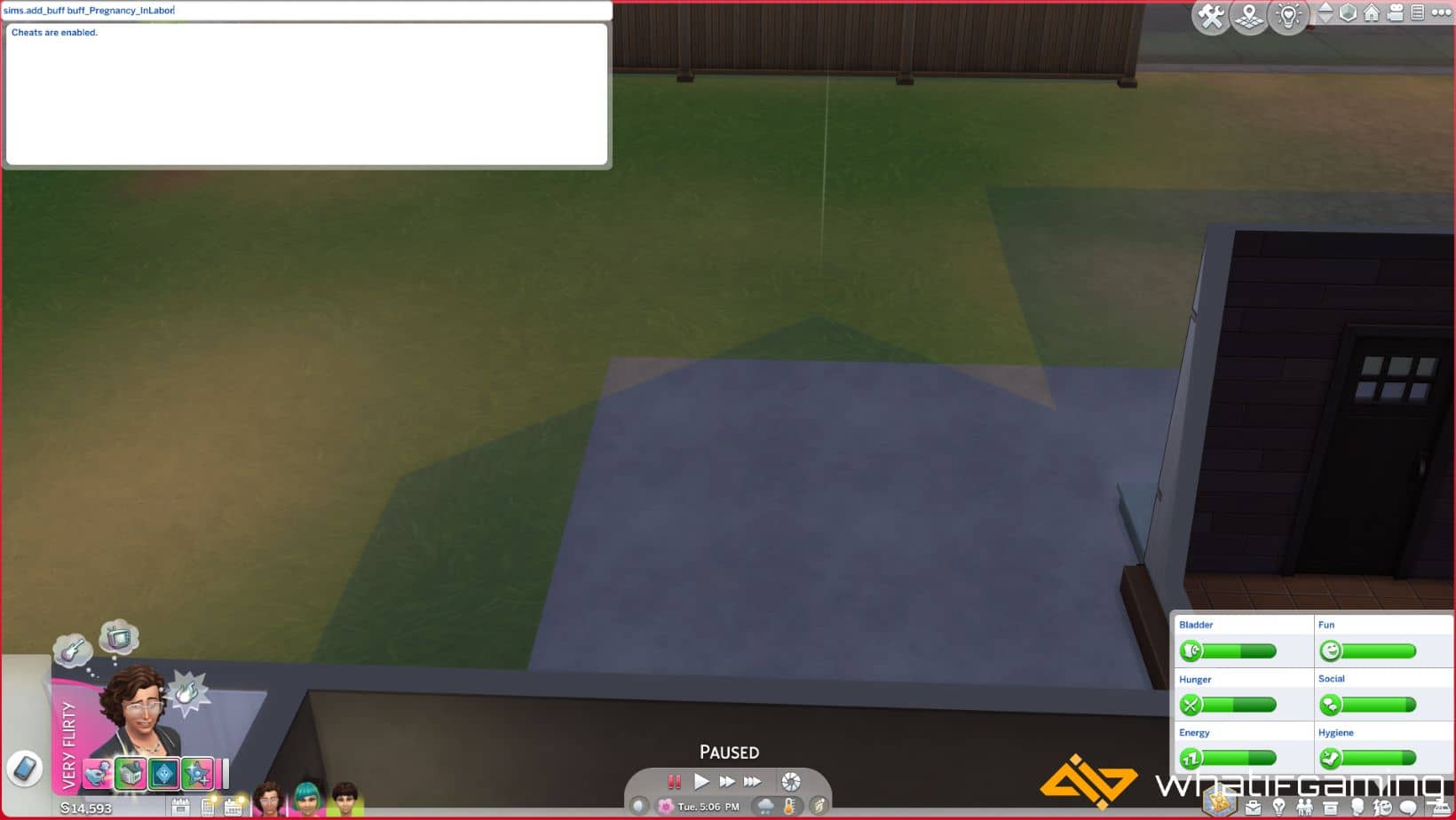 If you want your sim to immediately go into labor, worry not because there is a cheat for that as well. All you need to do is type "sims.add_buff buff_Pregnancy_InLabor" and your pregnant sim will instantly go into labor.
This will cause them to give birth, so make sure that you are ready for it.
Have Twins or Triplets
If you are aiming to expand your family and have multiple babies at once, you can use cheats to ensure that as well. First, you will have to type "sims.get_sim_ID_by_name FirstName LastName" to get your pregnant sims' ID.
Replace 'FirstName LastName' with the actual first and last name of your sim. This will help you get their ID that looks like a string of numbers.
Once you know the ID of your sim, you need to type "pregnancy.force_offspring_count SimID #". Replace 'SimID' with your sims ID and '#' with the number of births you want them to have. You can choose between 1-3 babies. So, if you want twins or even triplets, this is the easiest way to ensure it.
Speed Up Pregnancy
There are 3 trimesters in The Sims 4 that every pregnant sim has to go through. If you want to speed up the process, you can use the following cheats to go into any trimester between 1-3:
add_buff buff_Pregnancy_Trimester1
add_buff buff_Pregnancy_Trimester2
add_buff buff_Pregnancy_Trimester3
This allows you to easily speed up the pregnancy if you don't want your sim to stay pregnant for long.
Conclusion
And there you have it; that's everything you need to know about The Sims 4 pregnancy cheats. If you want to save time and quickly get things done, then using these cheats will help you out a lot. Since there are multiple options, you can select what type of pregnancy cheat Sims 4 you want to use.
Do you like using cheats in your playthrough to make things easier? Let us know your thoughts in the comments below!