In this Thymesia boss guide, we'll show you how to beat The Hanged Queen in the Royal Garden memory. This is a bat-like vampiric creature with the ability to self-heal and this is the easiest boss to beat since it only has one health stack.
Thymesia is a game that's entering the soulslike arena that's developed by OverBorder Studio and published by Team17. The game has more similarities to Sekiro with a dash of art style that's inspired by Bloodborne and so far despite its imperfections, we were still able to beat this boss in great fashion. Make sure to check out our review as well.
What To Expect In The Hanged Queen Encounter
The Hanged Queen's attacks aren't as deadly compared to Odur as long as you keep your health in check. However, you have to watch out for its powerful AoE flying attack because they tend to be painful. As of this writing, I was never able to dodge it even if I had the Long Dodge talent equipped.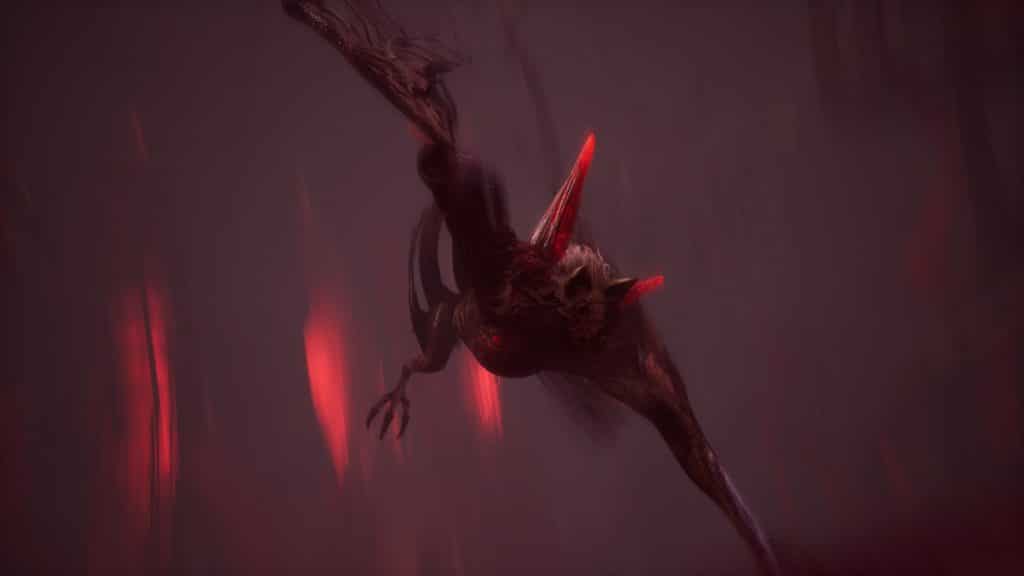 However, stealing its healing ability (Blood Storm) through your Claw attacks can quickly reduce the difficulty in clearing this boss. The Hanged Queen can be particularly slow when it comes to attacking so it's easy to telegraph.
Recommended Talents and Plague Weapons
During my first run, I was able to beat it just fine even if I was only below Level 20. If you want a higher chance of surviving The Hanged Queen's onslaught, do the side missions from the Sea of Trees memory.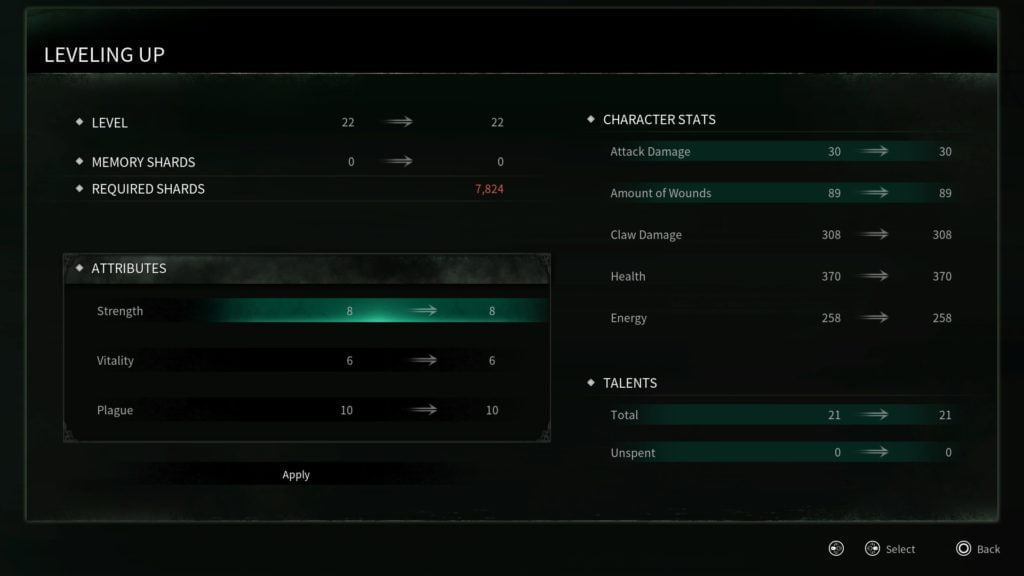 However, We rather recommend just going straight to the Royal Garden and trying to clear it despite the level gap if you want an extra challenge.
Plague Weapons:
In the Royal Garden memory, you can grind for Scythe Skill Shards from the farmers that you see. The Scythe can give you some healing abilities if for some reason you can't steal The Hanged Queen's Blood Storm ability with your claw.
You can use the Katar if you want to create some spacing between yourself and The Hanged Queen, assuming that you did the Sea of Trees subquests. This is useful if you want to gracefully avoid its ranged attacks although this is possible with your Dodge talents.
While we've already maxed out the Deflect skill tree from our Odur encounter, the other talents that you need to focus on instead are the Claw and Dodge talent trees. See the screenshots below so you'll have an idea of what to max out.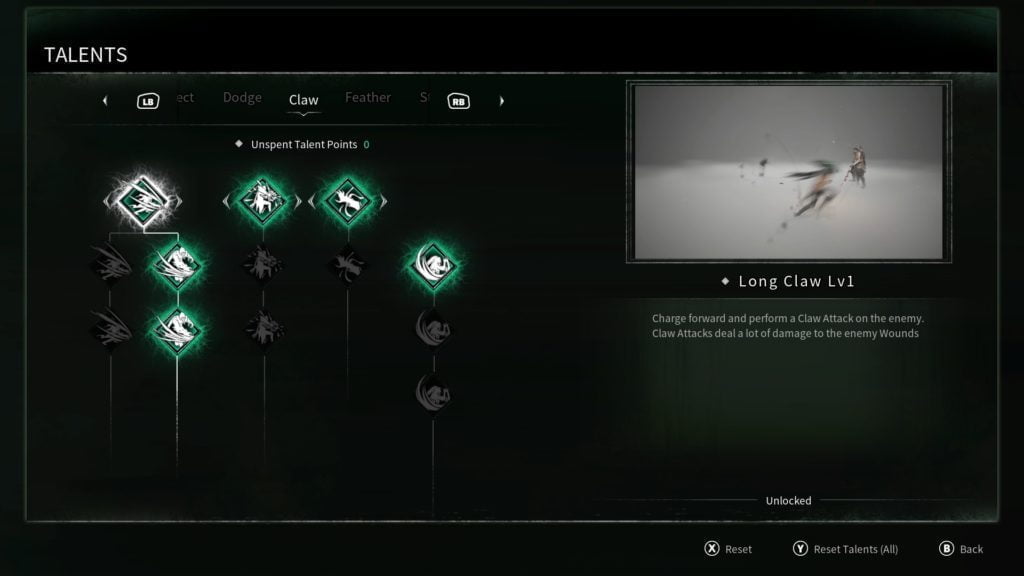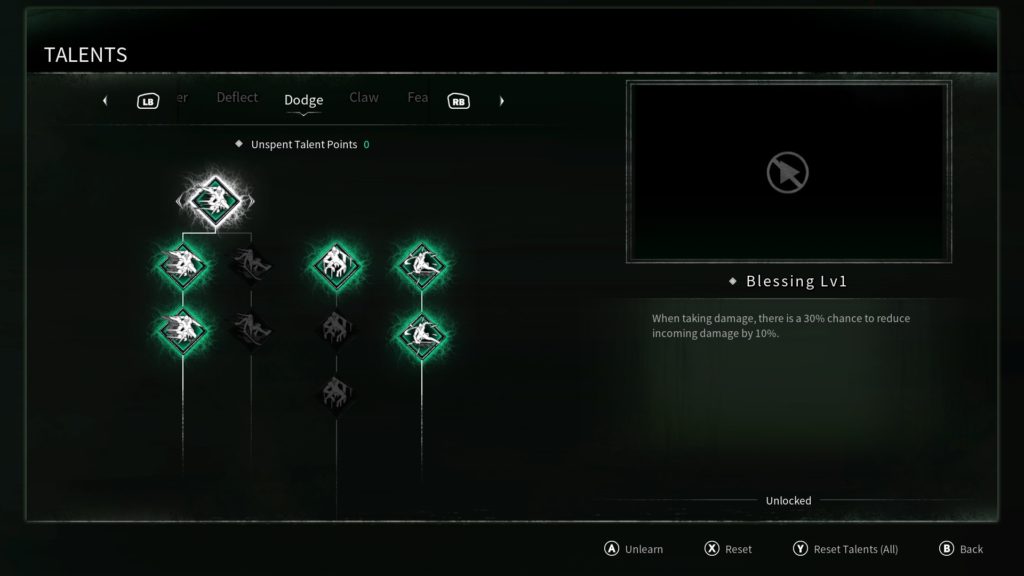 Nice To Have Talents:
Blessing Lvl 1
Perfectionist Lvl 1 or Adrenaline Lvl 1
Tips For Beating The Hanged Queen
Luckily, beating The Hanged Queen is easy. If you're really good at telegraphing its movements it'll take you less than five attempts to beat it. Just stealing Blood Storm alone can increase your chances of survival.
You can also apply our Claw talent strategy with The Hanged Queen similar to what I accomplished for Odur. In our previous guide, we used Short Dodges to maneuver against his attacks.
For The Hanged Queen, it's more advisable to do Long Dodges and try to attack it from behind using a mix of your Saber and Claw attacks so you can avoid its ground-wing attacks upfront. These ground-wing attacks can also be deflected if you want a bit of a challenge.
The Hanged Queen absorbs blood which can lengthen your fight as you can see from its animation.
If you've done plague damage against it while it's trying to absorb health, do a flurry of Claw attacks to prevent The Hanged Queen from going back to full health. This is also a perfect opportunity to do a charged Claw attack so you can steal its Blood Storm plague weapon.
Once The Hanged Queen leaps, keep your target locked on and do a dodge before it lands. However, there is one leap attack that this boss does and it's unavoidable. So make sure your health is at least above 50% so you don't get killed.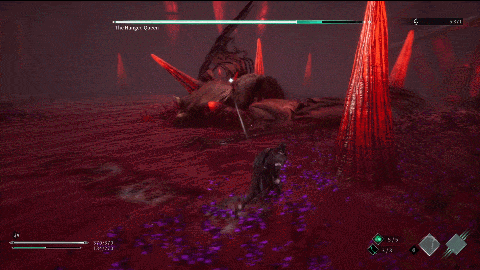 Take note of these tips and before you know it, you've already beaten this bloody bat. We hope you find this guide on how to beat The Hanged Queen in Thymesia helpful. Browse through our other guides if you want to know how to defeat the other bosses.