It's hard to believe that Tomb Raider – one of the gaming world's oldest and treasured female adventurers is going to celebrate a memorable year. Square Enix did announce that they do have plans for a Tomb Raider 25th Anniversary celebration, but it seems that the surprise has appeared early on the website…sort of.
Tomb Raider 25th Anniversary – Still bold and beautiful
To preface this information, We know from the Nvidia leaks a few weeks ago that there is a Tomb Raider Anniversary scheduled for release this year. While it is still not yet known if and when Square Enix has plans for announcing the title, the website may have jumped the shark.
A simple search of Tomb Raider on the Press Website of Square Enix will show a curious result. A title with no release date or platform.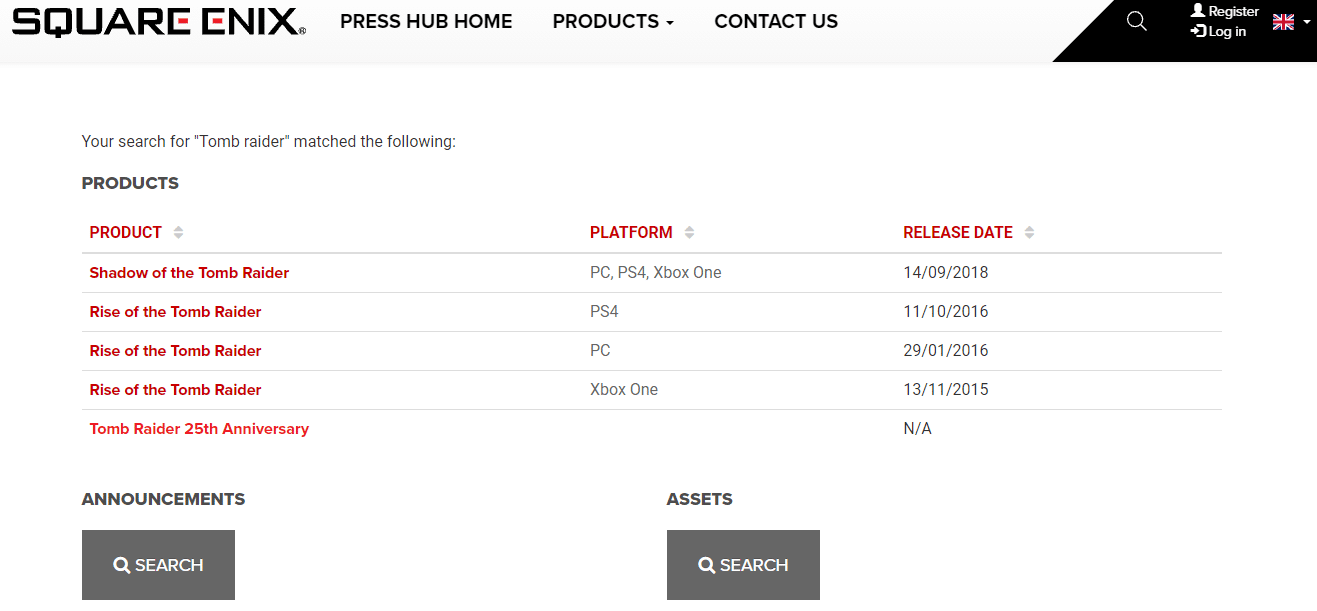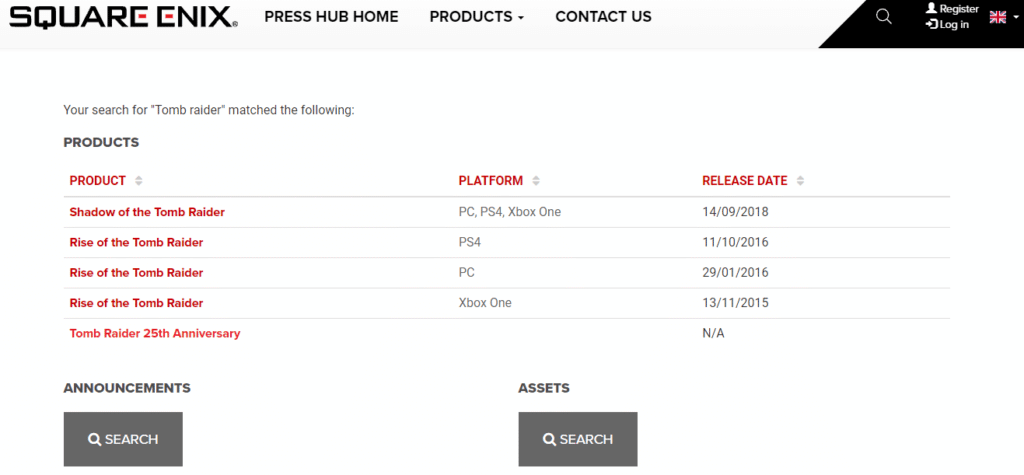 Further clicking the result shows us a page that leads us to believe that this is the page for the recently released trilogy collection, however, the logo in question, and also how the website takes us back to the original Tomb Raider (2013) website, instead of tombraider.com/25 further fuels some speculation.
While Tomb Raider's revival was a smashing success and closed off neatly with 2018's Shadow of the Tomb Raider, we have a feeling that the 25th-anniversary title could be anything. We have already gotten remakes of the original Tomb Raider (1996), in the form of Tomb Raider Anniversary (2007). However, it also wasn't a full-fledged remake.
While we would love to know what lies in wait after Lara Croft's absence from the gaming world since Shadow of the Tomb Raider, we know that she will make a fine addition to the new console generation, and a new title is just what the gaming doctors ordered.
What are you hoping for the mystery title to be? Let us know in the comments section below!