The Call of Duty Franchise has always been renowned for its frenetic and fast paced combat. However, no CoD game is complete without a set of thrilling multiplayer maps. In contrast to its predecessors, CoD: Vanguard includes a whooping 16 maps at launch. Although they vary in size and playstyle preference, many of these maps feel fresh and exciting enough to keep players entertained until Activision drops their first content pack. Without further ado, here are the Top 10 Best maps in CoD Vanguard.
Berlin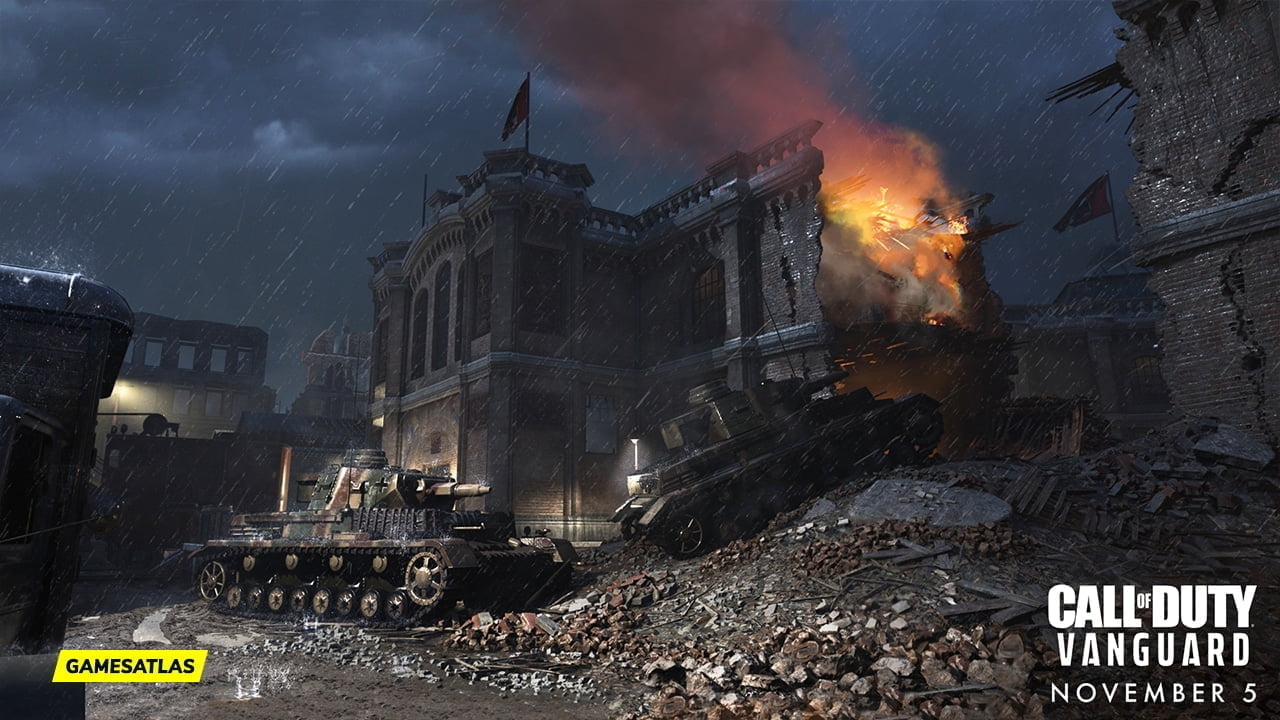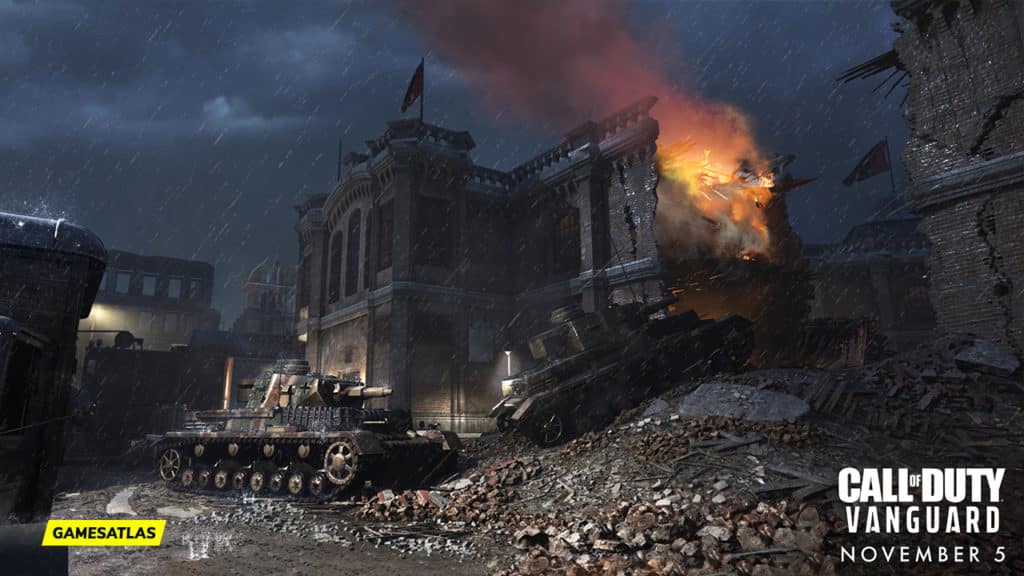 Set during the downfall of Axis armies in WW2, Berlin is a large map that plays surprisingly well for those favoring short and medium ranged combat.
The map does not follow the traditional three-lane map style of Call of Duty, but its nevertheless well designed. Whatever you do, avoid staying in open areas for too long or snipers will eat your head at will. For maximum efficiency, we recommend skulking around the left and right lanes of the map. With the right skillset and gameplay pacing, you can unleash absolute carnage on those unfortunate enough to cross your path.
Sub Pens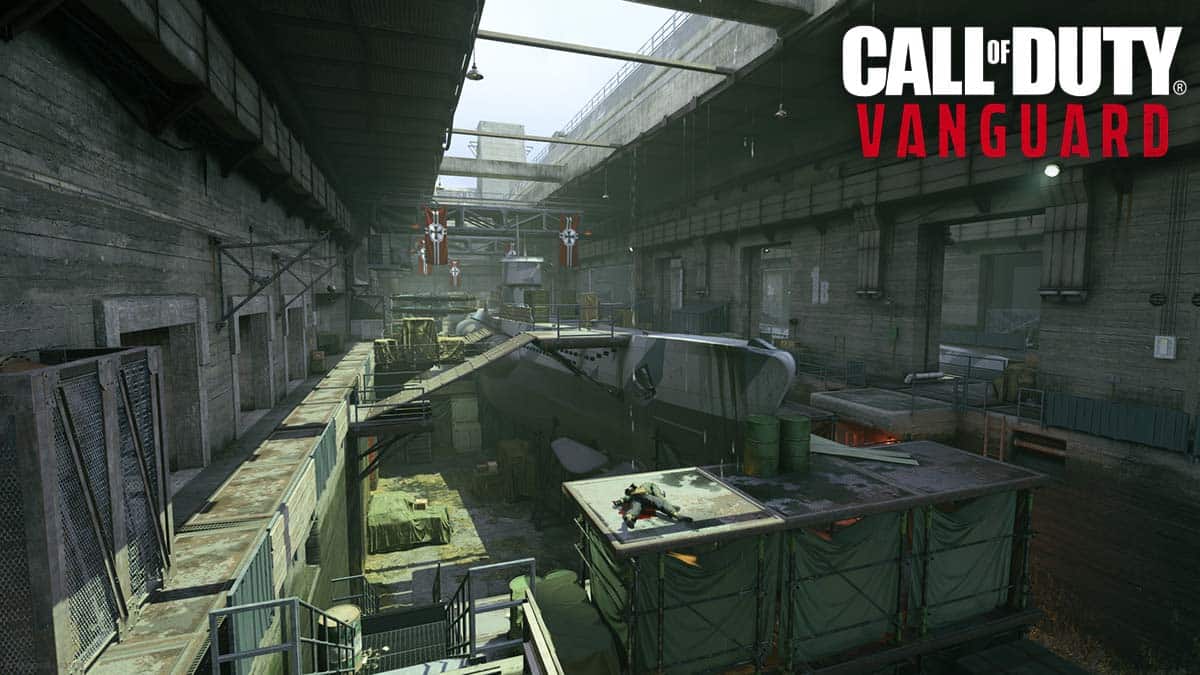 At #9, Sub-Pens is an oddly designed map which many players will outright like or dislike. Battles occur mostly in and around the U-Boat in the center of the map, whilst the left and right lanes are both great for flanking.
If you're primarily an SMG-er, you'll want to stick on the left side of A flag and hope to dominate the control room. Don't be surprised to see Sniper fiascos forming on the middle and right sides of the map.
Verticality is another major facet of Sub-pens, with channels underneath the U-Boat providing ample room for flanking. Like Gavutu and Desert Siege, this map makes excellent use of the visual advantages provided by the 2019 Modern Warfare engine.
Desert Siege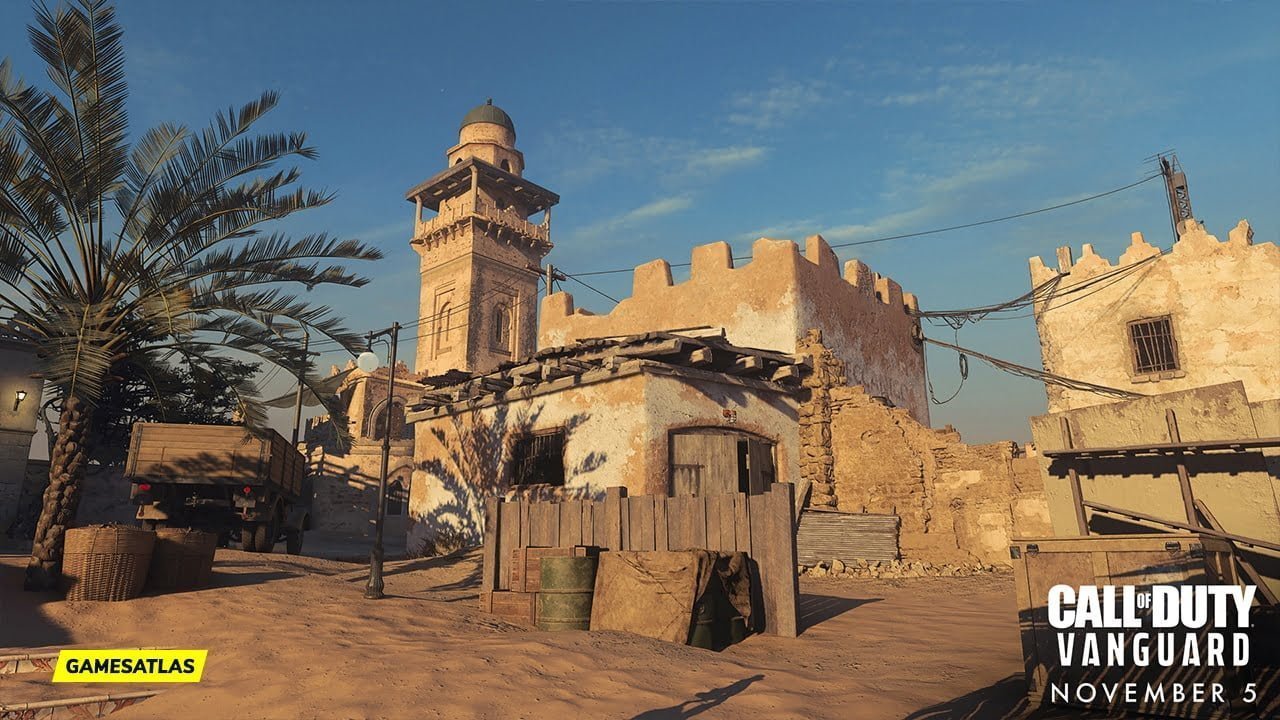 With shades reminiscent of Cold War's Collateral map, Desert Siege is one of the largest maps available in Vanguard. Although not entirely structured, the three lanes play extremely different from one another. Generally speaking, the map mostly favors assault and SMG builds.
If you're more of a run-and-gun soldier like myself, you won't find it too difficult to acclimatized on Desert Siege. Play and hide near the trains either side of the A and C flags, while you slowly make your way to the other side of the map.
Besides a plethora of buildings to hide and maneuver through, Desert Siege also features a trench system. Overall, everything seems interconnected and well designed, factors that are only excelled by the map's gorgeous setting.
Dome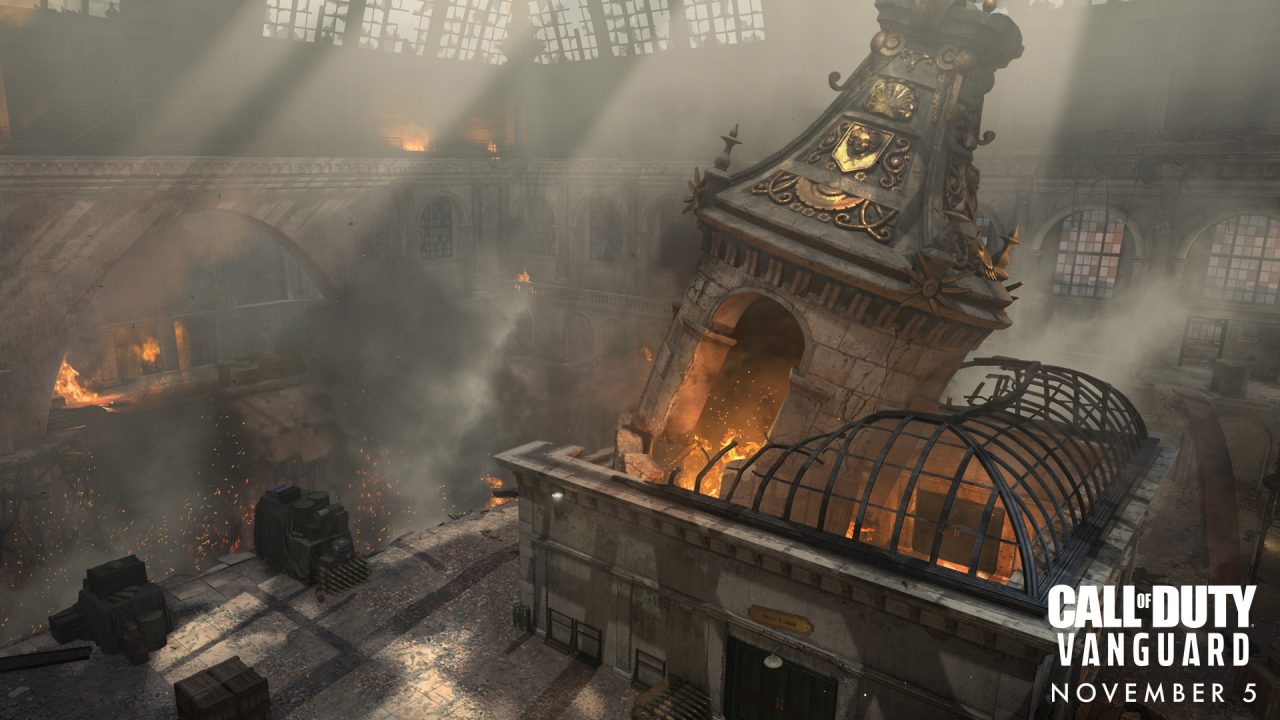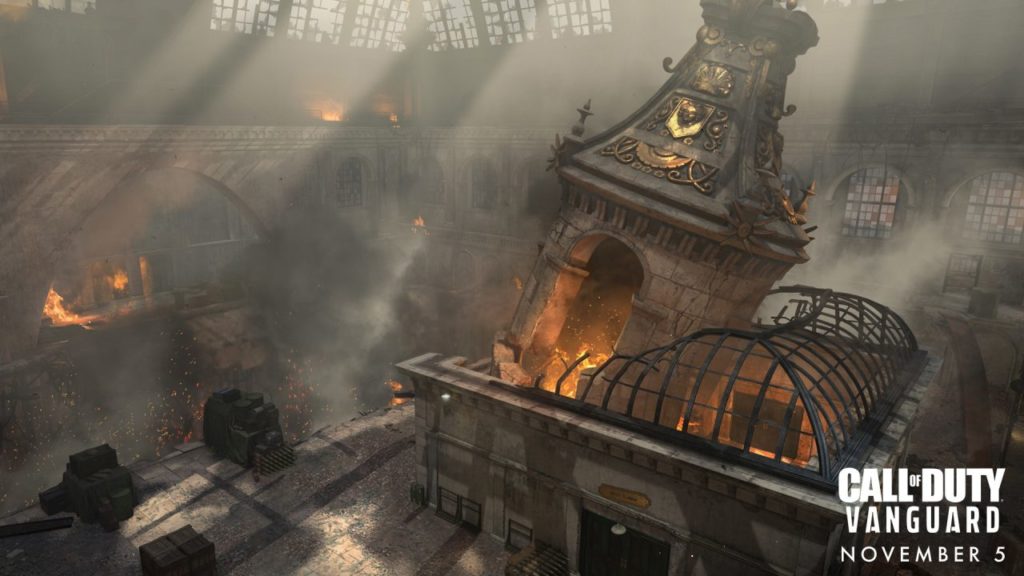 Dome is a tiny map that perhaps best exemplifies CoD: Vanguard's 'levolution' style destruction system. From clusters of wooden barricades to chaos from all angles, Dome's setting will radically change throughout your matches.
The map is perfect for all types of players. Snipers may set up shop on second floors, while AR and SMG players battle it out inside remnants of the Reichstag building. In a sense, the returning World at War map seems flawless in its design.
Dome could easily rank in the top 3 Vanguard maps, however it is currently plagued by horrendous spawn points. Whether an algorithmic flaw, or just poor design, it's impossible to play Dome without constantly spawning in front of enemies. As such, the chaotic dynamic is unfortunately overwhelmed by regular sequences of irritation and frustration.
Gavutu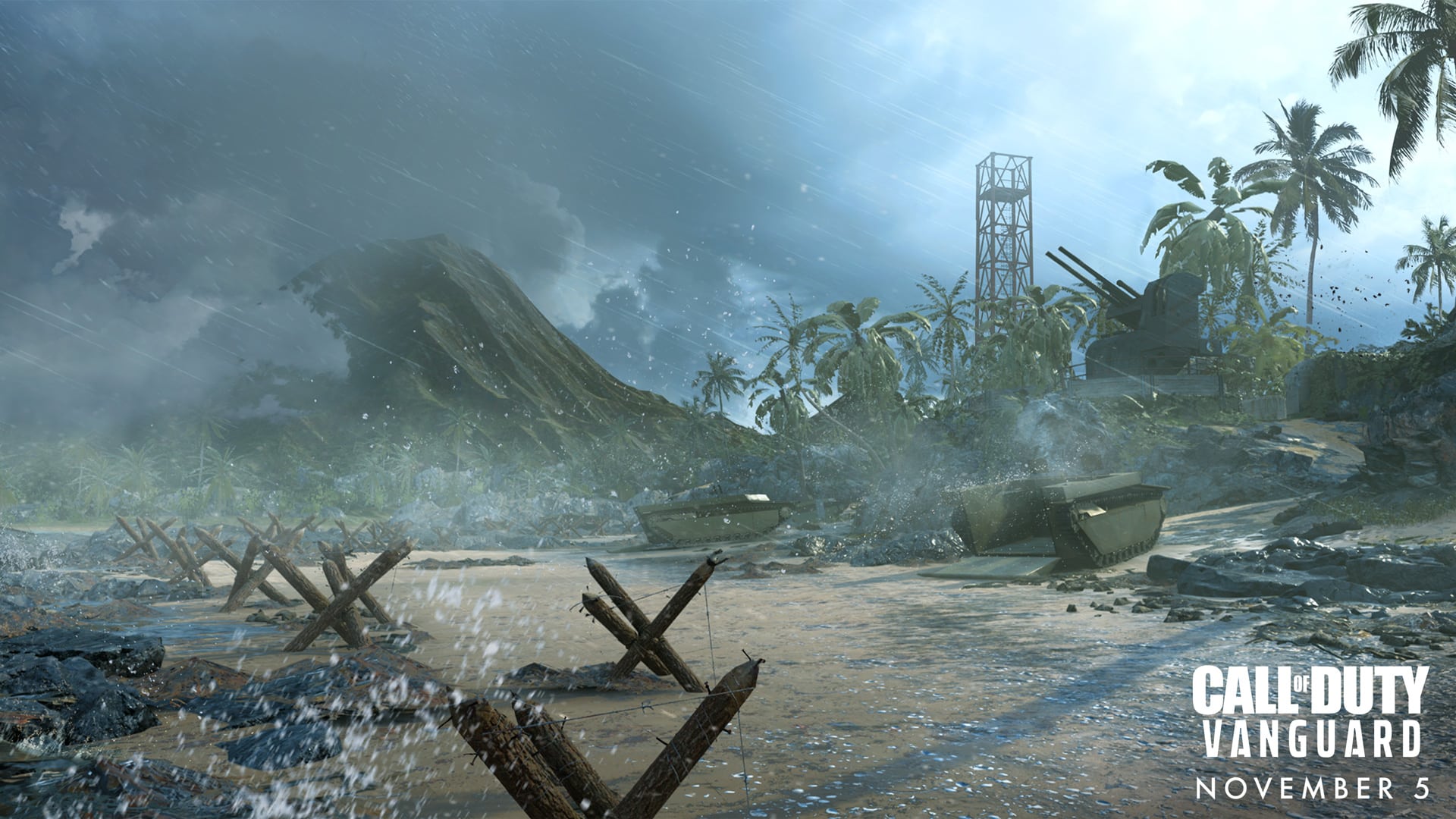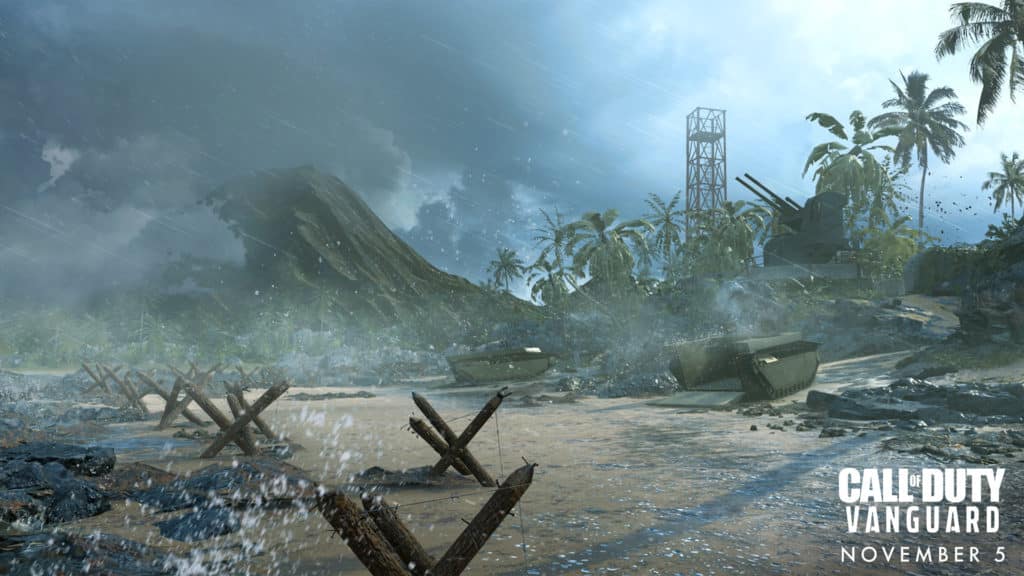 For many, Gavutu may not seem like one of the best maps in Vanguard. The centre of the map is dominated by sniper battles, whereas side lanes may be difficult to penetrate. Nevertheless, Gavutu's gorgeous setting and its interesting design will caters to all sorts of playstyles.
On the right side, we have a beachfront encumbered with wooden barricades and channels to flank through. Near the middle-left, a large ship with movable channels sets the stage for ominous but exciting battles.
I personally run-and-gun my way through the left side, often taking cover in the rocky formations whilst assessing options for my next attack. Remember to stay moving as much as possible, as there are multiple angles from which you can get shot.
With dynamic weather effects and incredible lighting, this map best exemplifies the stunning capabilities of the MW engine.
Bocage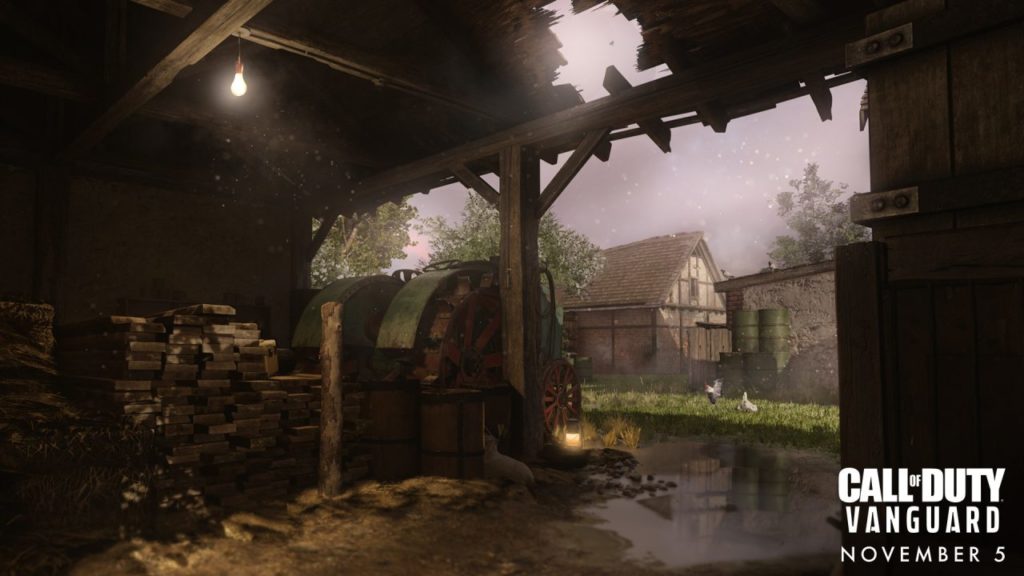 Set in a Farmland estate in Northern France, Bocage is an aesthetically pleasing map that makes for some awesome gunplay. Battles will most often take place inside barns, farm houses, stables, providing SMG players with considerable advantages.
The 'outside' portion of the map (near and encompassing B point) link very well with indoor sections. As such, Bocage rarely feels disjointed. Channels near the tanks can be excellent for some quick-counter flanks, while a tunnel on the opposite side makes for some interesting fluidity.
All in all, Bocage is a simple map that ticks all the right boxes. The only issue it currently faces is a tendency for people to get spawn camped near C flag.
Numa Numa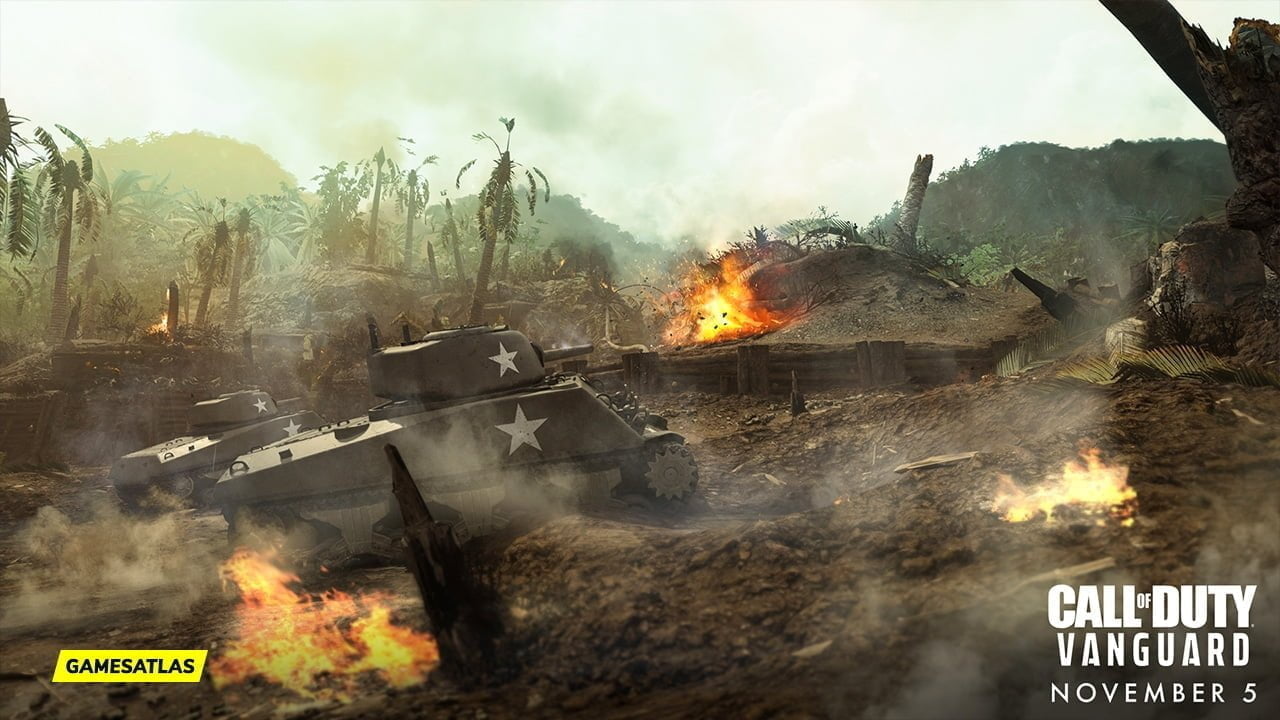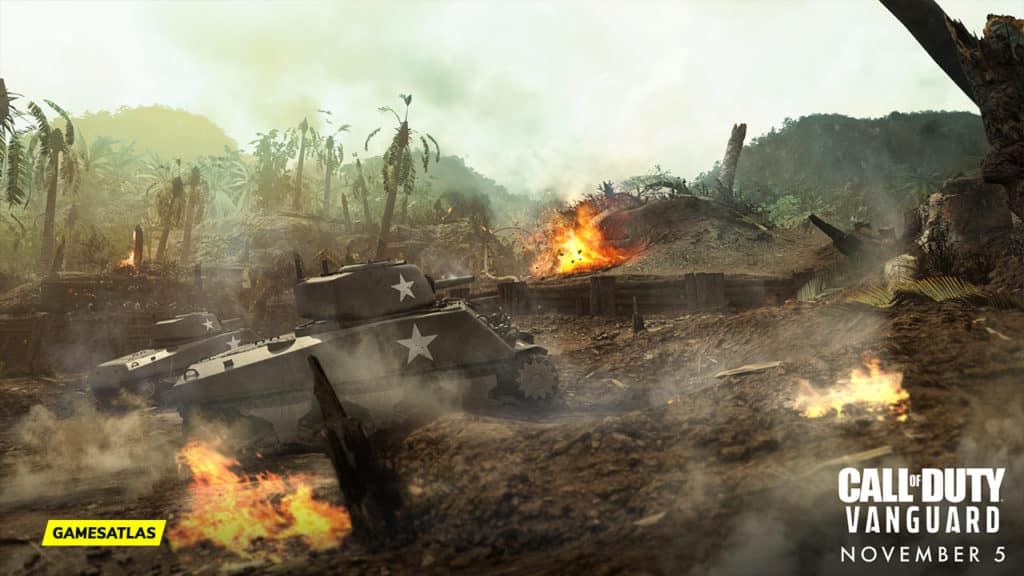 Situated in North Africa, Numa Numa is a medium-sized map that is loaded with close-quarter combat. The center of the map features several destroyed mortar cannons surrounded by an entrenched field. Players spawning on A side have a lot of cover advantage, yet are still very susceptible to flanks from opposing lanes. On C side, dark caves set the perfect tone for shotgun and SMG obliteration.
Sooner or later, most lobbies will divulge into chaotic battles in the middle of Numa Numa. While all combat pacing options suit it, the map is best played on Blitz. Quite frankly, you could easily drop a 70+ bomb just by continuously flanking in-and-around B point.
While not a particular choice for snipers, Numa Numa does have everything else you desire in a CoD map. Simplistic and fun, it is certainly one of the best maps in CoD Vanguard.
Hotel Royal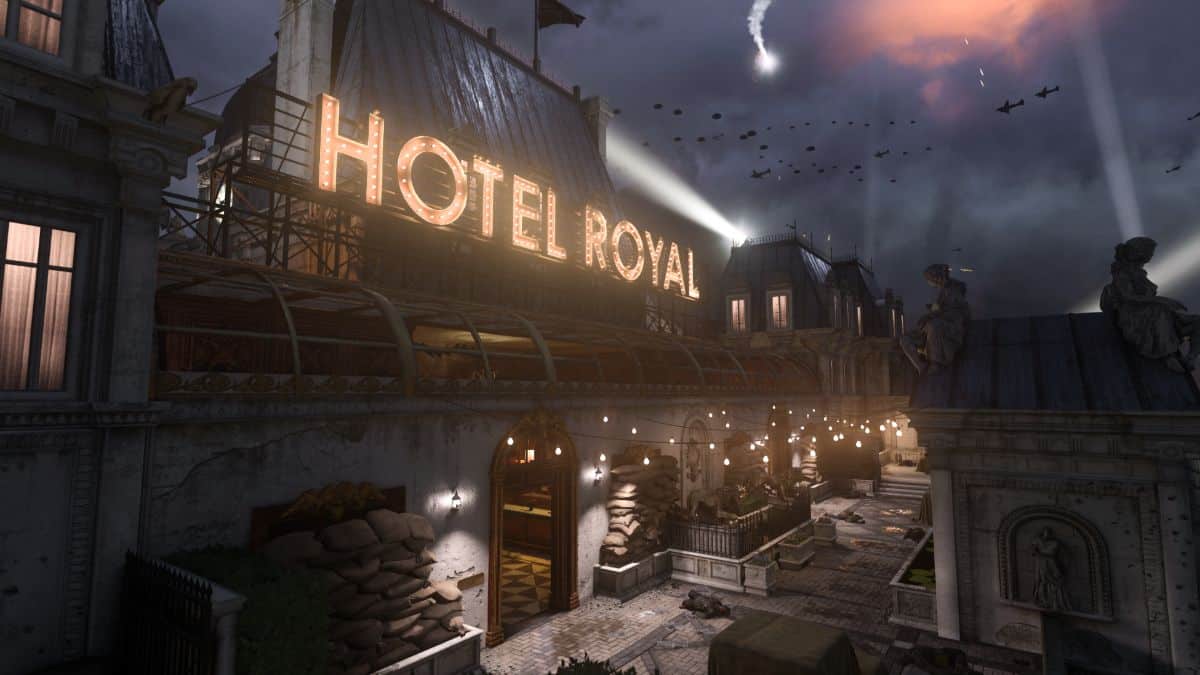 Hotel Royal is a dynamic map that excellently portrays what Sledgehammer Games intended with the destruction system in Vanguard. From lobbies to kitchens and hotel bars, almost everything is covered by destructible glass or wooden barriers.
The traditional lane design works super well in Hotel Royal, allowing you to flank from all sorts of angles. Nevertheless, the maps rooftops offer ridiculous verticality advantages. You can wreak havoc from above simply by perching near shattered glass, or you may decide to jump down onto the main floor. Either way, maneuvering through the rooftops is definitely the best way to flank on this map.
Skulking your prey has never been this much fun. Hotel Royal is truly one of the Top 10 best maps in CoD: Vanguard. Make sure to play on Blitz or Assault Pacing for maximum carnage.
Das Haus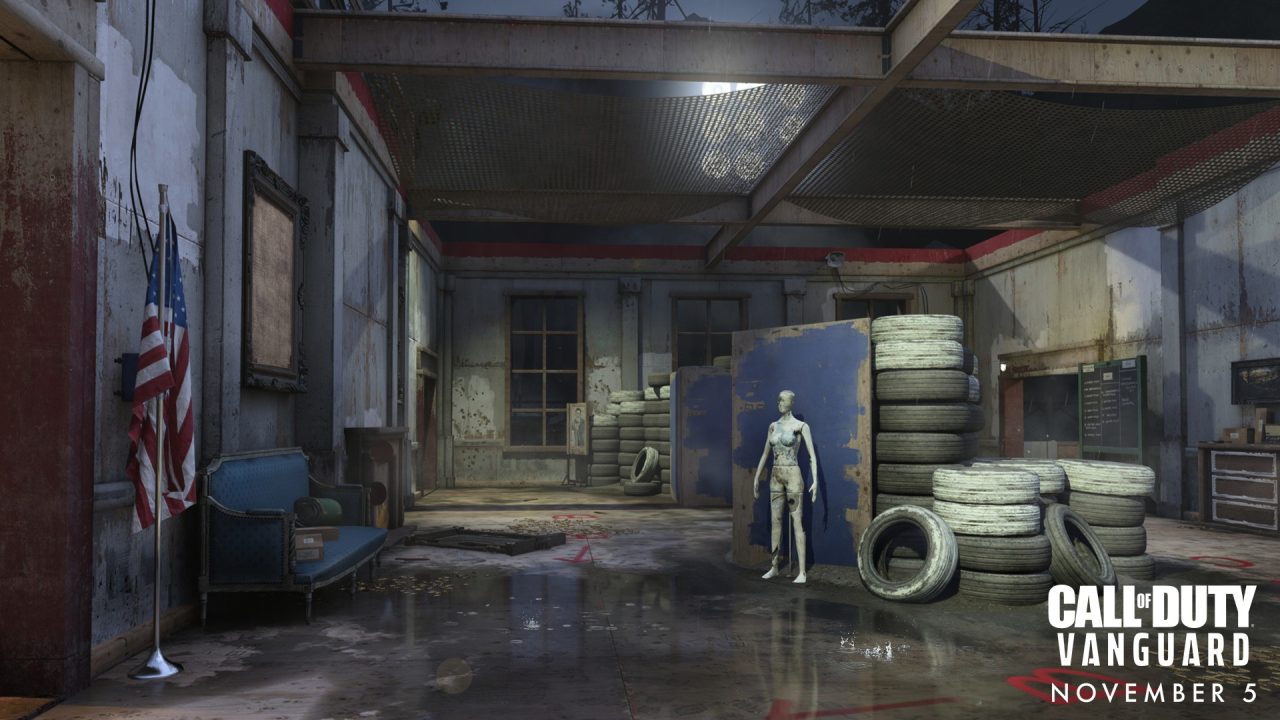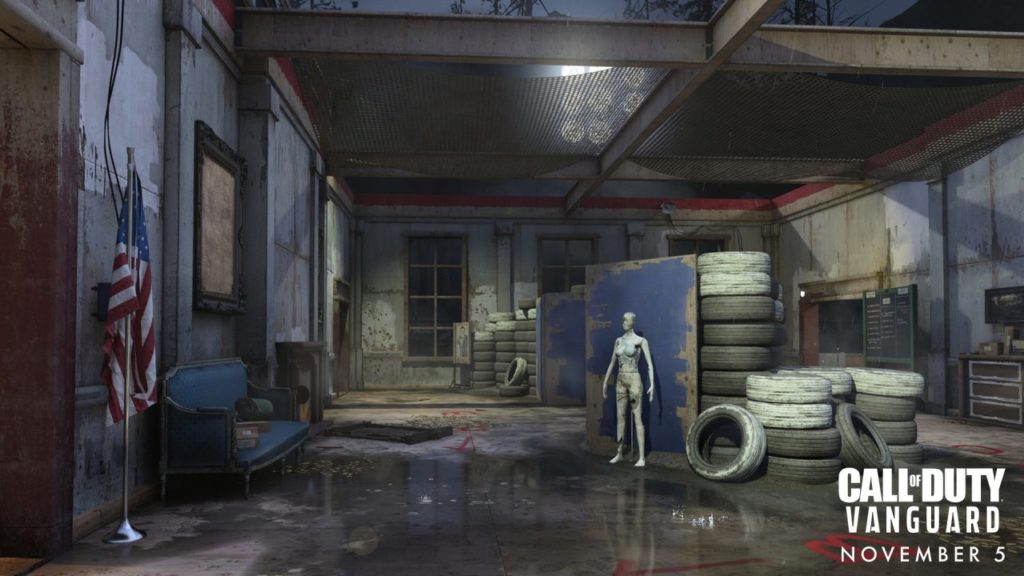 Set inside a training location in Germany, Das Haus is unquestionably the most chaotic map in Vanguard. It bares a glaring resemblance to fan favorite Shipment, in the sense that death and opportunity lurk at every corner.
The map offers an identical three-lane system clustered inside narrow corridors and open halls. Playing Blitz on Das Haus may cause spikes in your dopamine levels, such is its tiny size. There is no Sniping here, just SMGs and Shotguns. Avoid this map if you like to employ a slow-paced playstyle, or if you're a newcomer.
If you're a CoD veteran or just a generally good FPS player, this map will test you to your limits. Granted, there are moments where you spawn in front of somebody and die instantly. It can be overwhelming at first, but you can easily drop 100 kills in modes like Hardpoint or Domination. Just remember to select Killstreaks like Flamenaut, Attack Dogs, or War Machine.
Eagle's Nest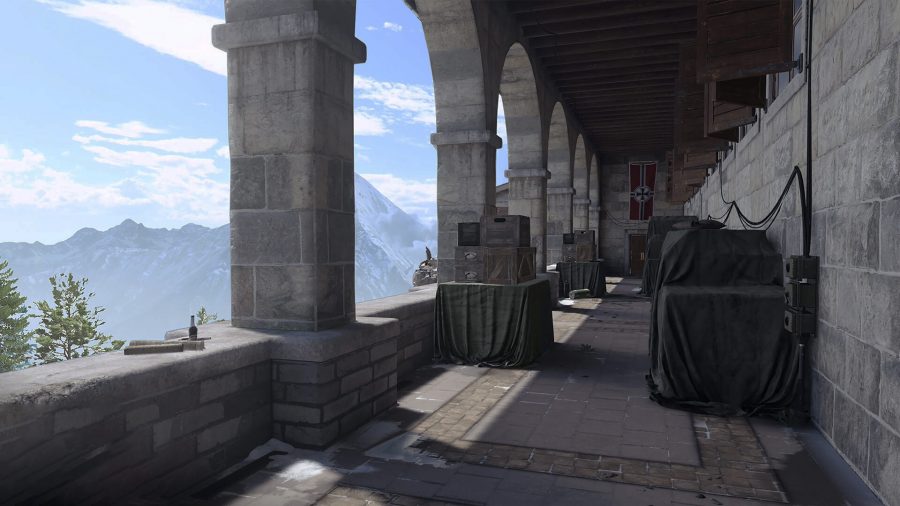 We've made it to the top of the eagle's nest. Cheesy jokes aside, Eagle's Nest is without a doubt the best map currently available in Vanguard. The snowy mountain atmosphere also makes for a very pleasing setting.
With identical lanes and shared advantages either side of the map, Eagle's Nest just feels right. Players can flank from all sorts of angles, whilst battles inside the main building quickly turn into massive bloodsheds. There isn't too much verticality to overwhelm you, but the dynamic destruction system will definitely play its part.
While suitable for all playstyles, this map is ideal for SMG builds. The biggest action usually occurs in between A and B flags, thus constant flanking is advised. Put simply, Eagle's Nest is flawlessly designed and everything works to a tee. Moments of rest won't come by too often, yet there isn't enough action to constantly drown you. Hint hint Das Haus.
In conjunction, these factors are sufficient enough to propel Eagle's Nest to the top of the Vanguard map chain. It has truly set the standard for good development, but it remains to be seen whether Eagle's Nest will be toppled by future content maps.
We hope you enjoyed this list of Top 10 Best Maps in CoD Vanguard. For more updates on Vanguard, like how to fix the motion blur and compiling shader bugs, make sure to check out our page and follow us on Twitter.