Tower of Fantasy is a sci-fi anime MMORPG that is developed by Hotta Studio and published by Level Infinite set on the distant planet of Aida. The game has gotten a lot of attention at launch with over 4 million pre-registered users, and we thought we'd share our Tower of Fantasy first impressions.
Some players are even comparing this game to Genshin Impact and we can see why. Let us share our Tower of Fantasy first impressions of Tower of Fantasy and see how it compares to the other popular gaming titles on the market today.
We're going to take a look at both Android and PC versions.
Flexible Customization Options
This is where Tower of Fantasy shines. We are treated to a lot of options from body type to hair and facial features. I just wished we had more options for the clothing, as the selection is a bit limited at the moment. Overall though, the devs really nailed this feature, and it's quite robust.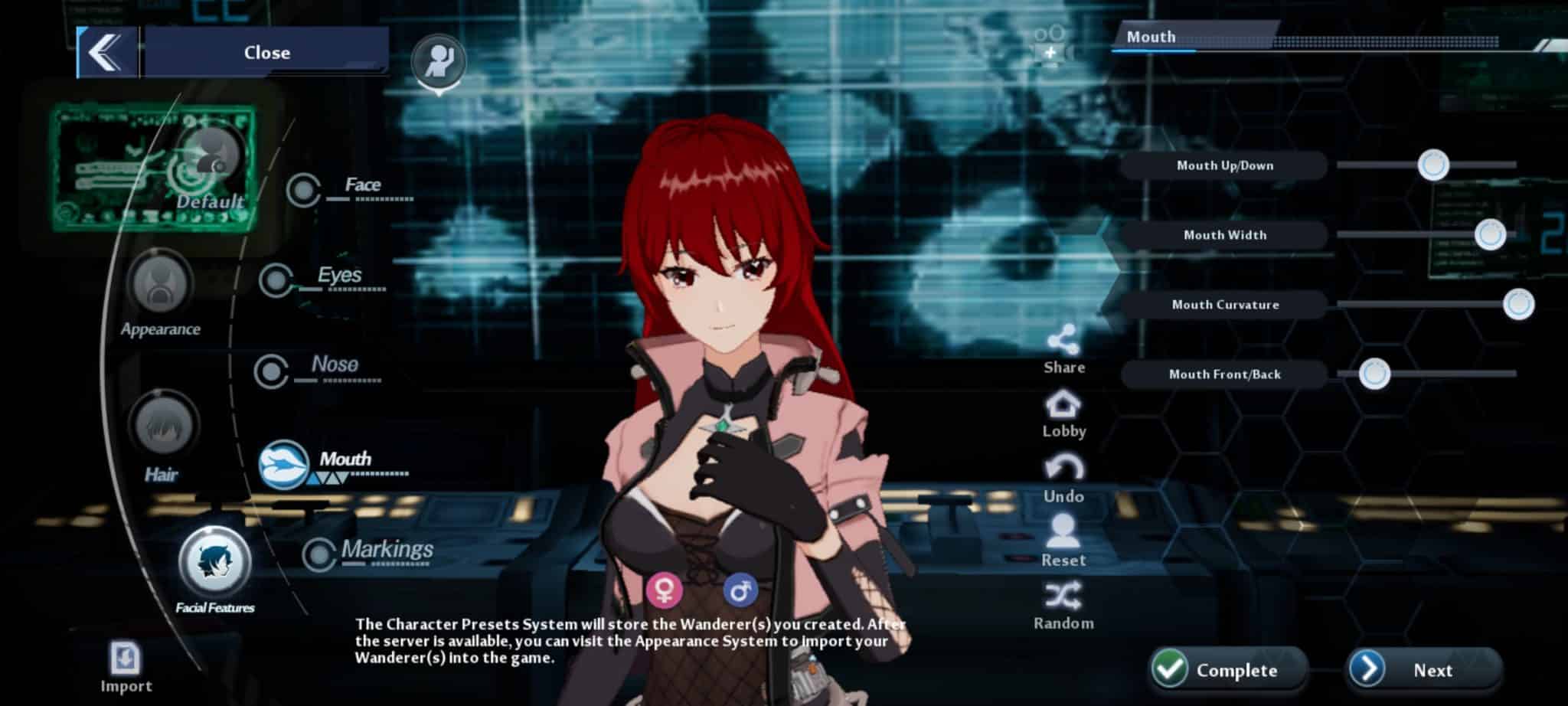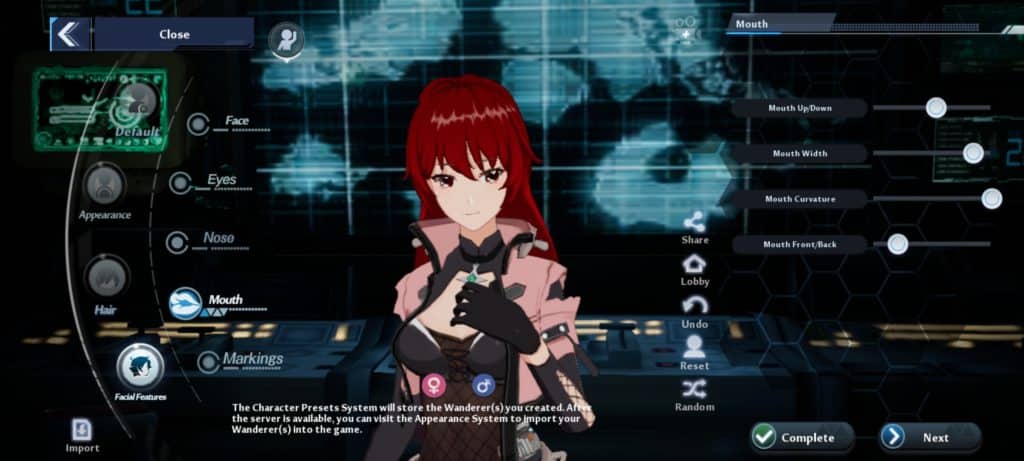 I spent almost an hour just making my character and that alone was pretty entertaining. In fact, some people even recreated their favorite Genshin characters over at Tower of Fantasy along with other anime. Here are some that we saw.
If you're a Genshin player and you're having bad luck with your pulls, then maybe you can try recreating your favorite character over at Tower of Fantasy instead.
Graphics
Tower of Fantasy looks fairly similar to Genshin Impact in a lot of ways. Its general environments and the open world has a similar aesthetic but there is a bigger focus on mechanical structures, rather than fantasy ones.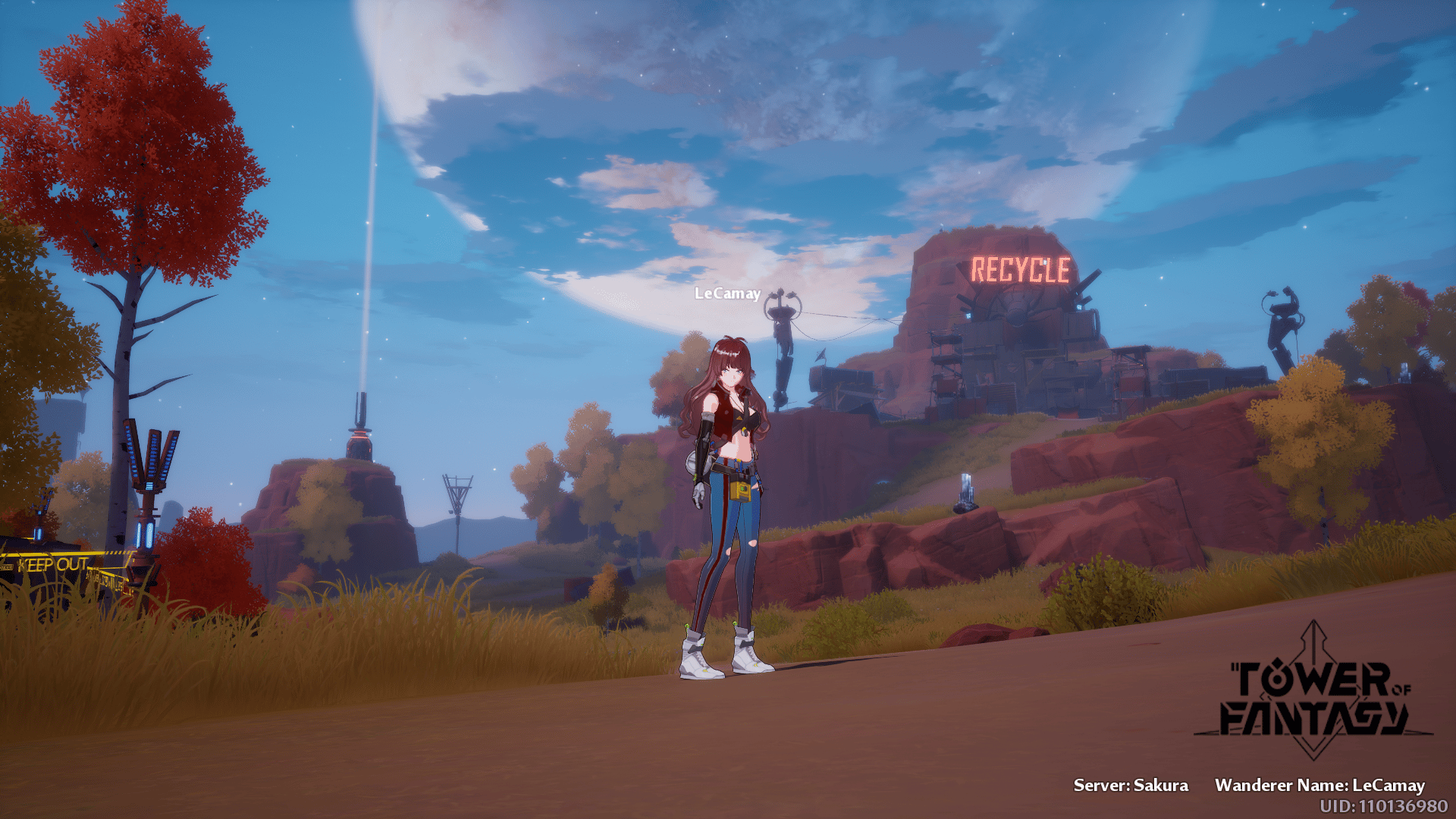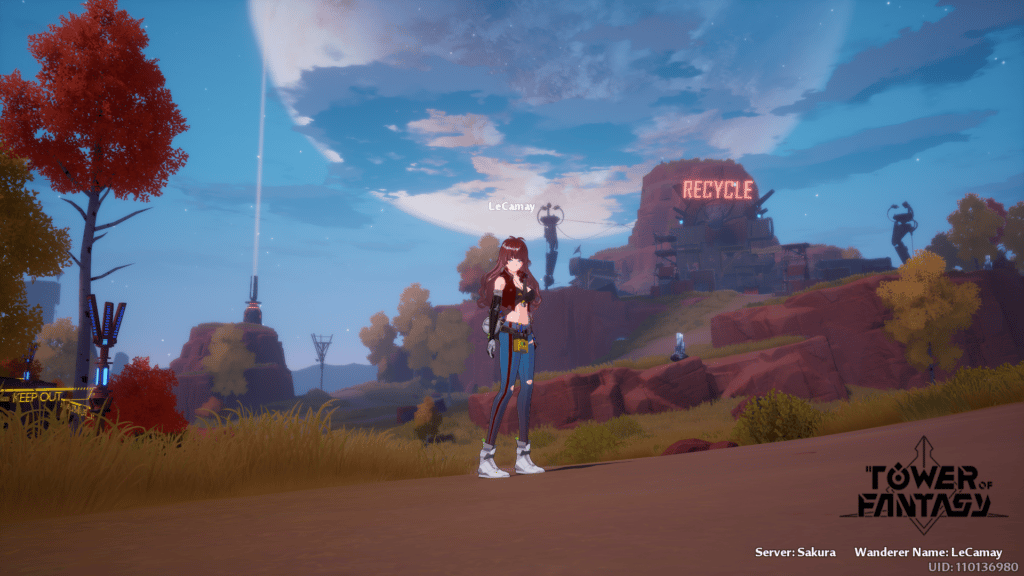 In terms of storage (in my case, Android), you're gonna need more than 9GB of memory if you plan to play it on your phone. This is actually lower than Genshin Impact, which takes over 12GB of storage with all the recent updates.
If you're playing this on a mid-range phone, you should expect some frame drops and stutters. Though, a couple of tweaks in the Display settings can make it playable. Here's what I set in my Samsung Galaxy A51.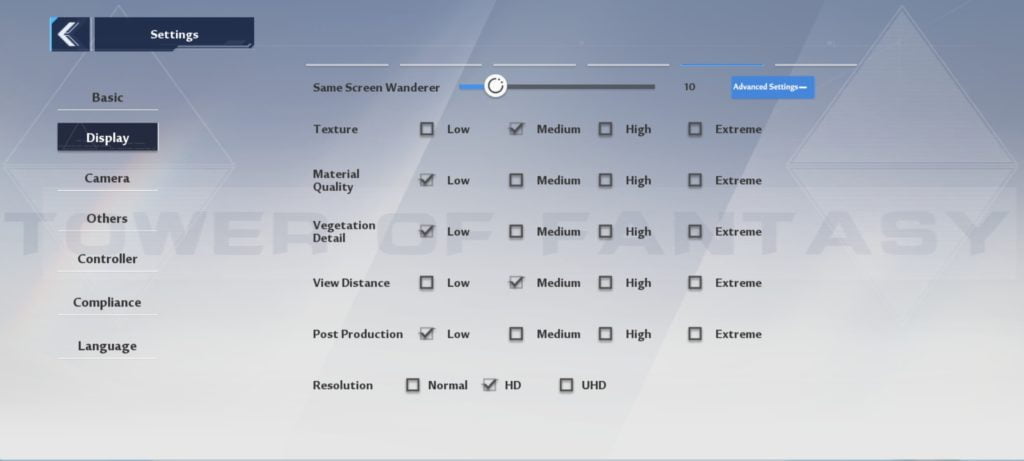 On average I was getting around 24 to 30 FPS while exploring the map but it drops to 14 to 20 FPS when I'm surrounded by a lot of enemies but it was still playable.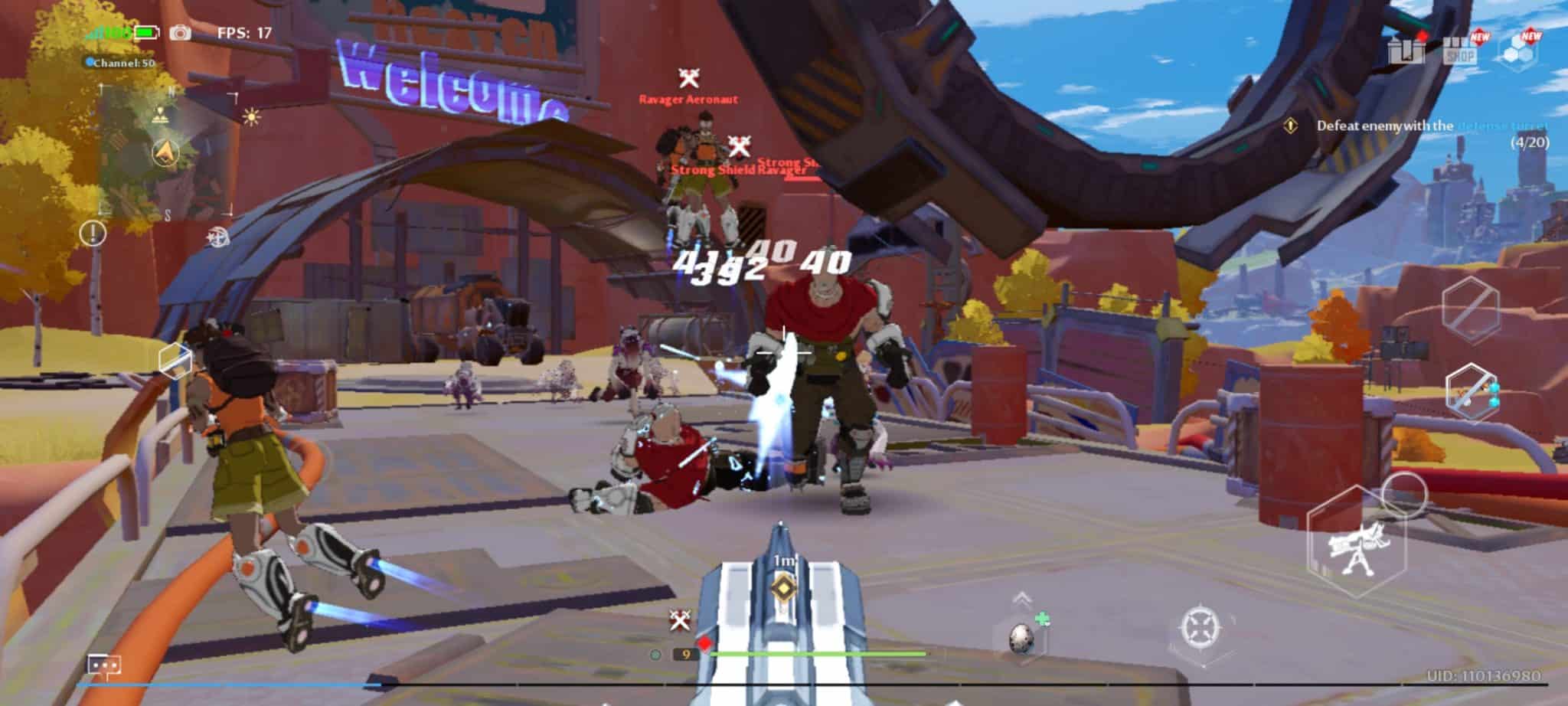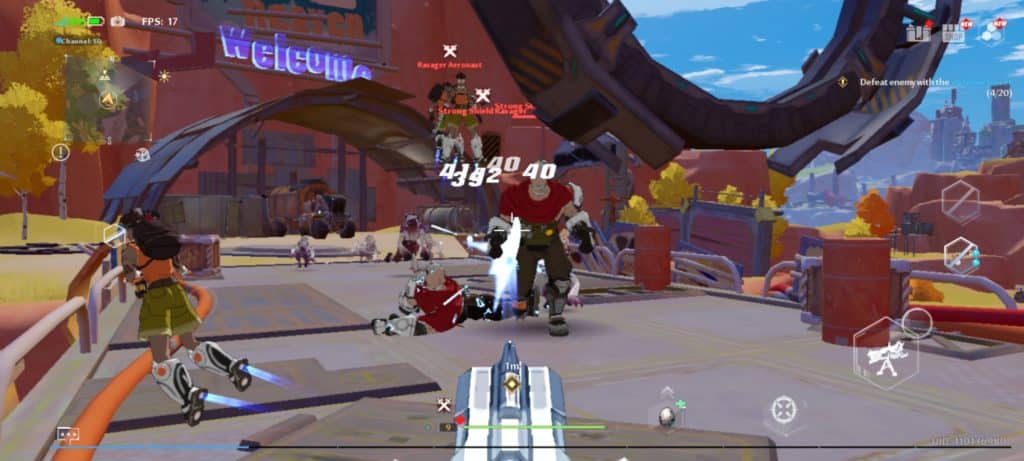 There were some reports from other players that their app kept crashing on their phones and PC but as of this writing, I never encountered such, at least on my gaming laptop. For reference, I played using my 2017 Acer Predator running an NVIDIA GTX 1060 (6GB) with 16GB of RAM and it ran smoothly.
If you want to have an immersive experience in Tower of Fantasy, we highly recommend playing it on the PC.
Gameplay
The combat felt fluid but I think it could improve a bit especially the auto-locking. Controls on the phone weren't intuitive as I had a hard time landing weapon combos.
However, the combos felt satisfying overall especially seeing a chronosphere-like effect whenever you time a dodge perfectly and you land a powerful weapon switch attack. It reminded me of Faceless Void's ultimate in Dota 2.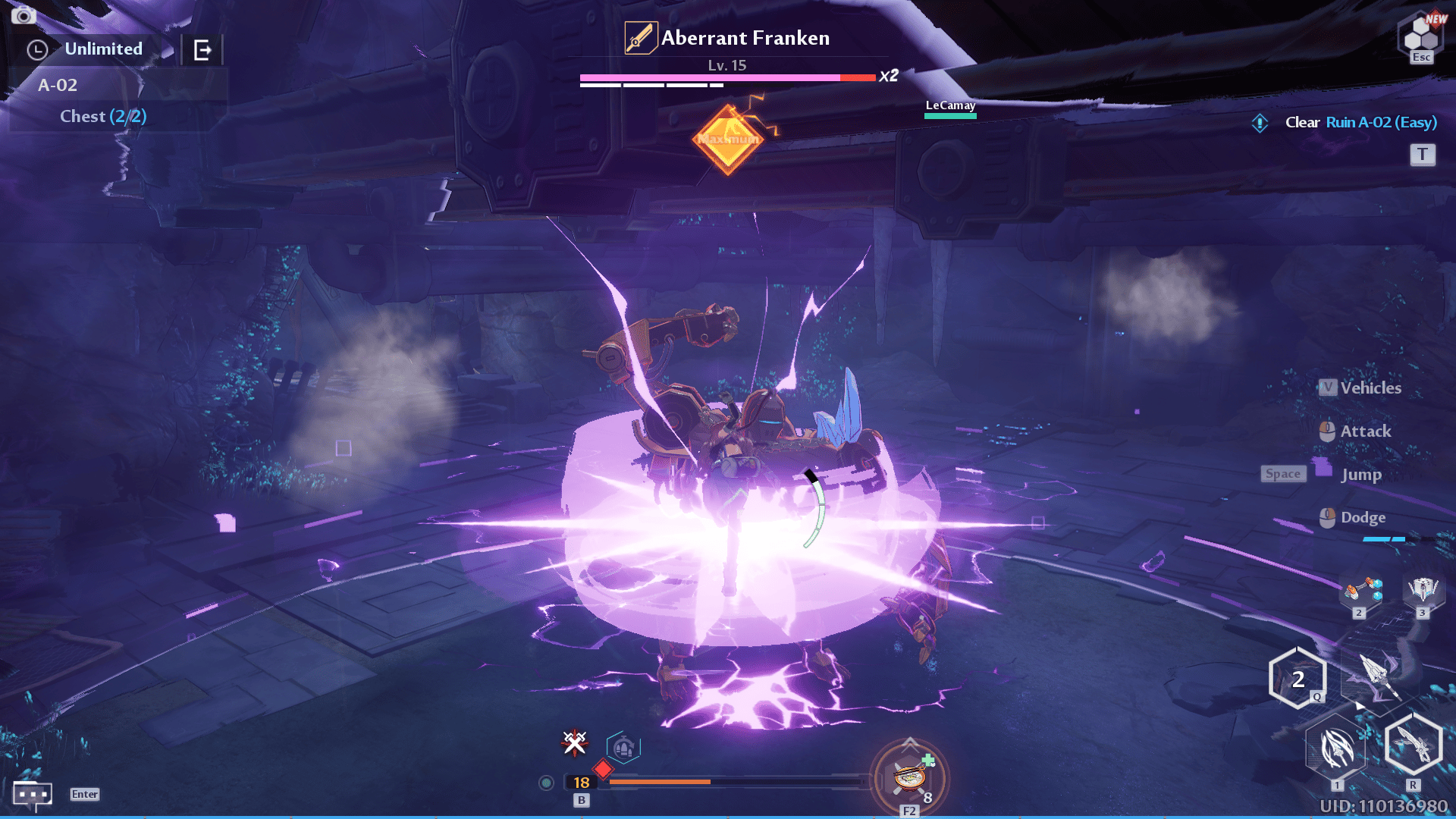 I also like the option wherein you can put on the character avatar of your weapon via Simulacra. This gives you a fresh look if ever you get tired of looking at your created character avatar.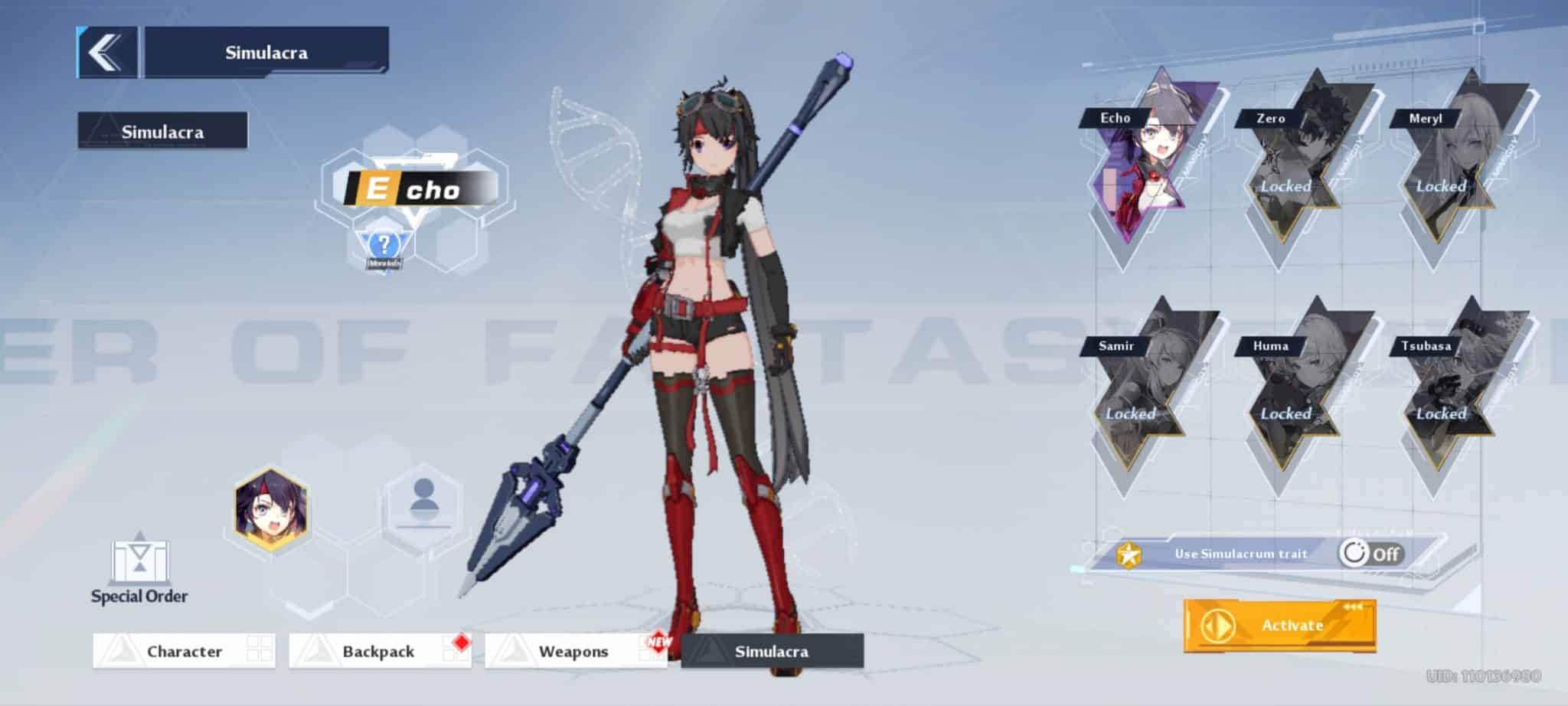 This is what Genshin lacked but then again, Genshin Impact isn't an MMO so it wouldn't be a fair comparison. The reason why I wasn't really attracted to Genshin in the first place was because of the in-your-face gacha mechanics.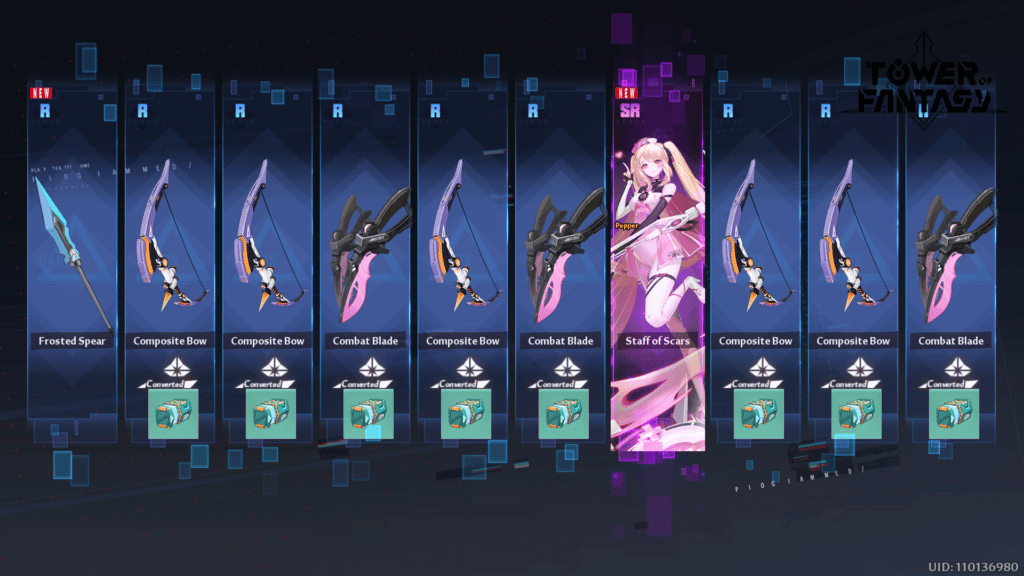 Don't get me wrong, there are also gacha mechanics in Tower of Fantasy but this one is more weapon-focused rather than character-focused in my opinion. I never felt the urge that I needed to pay real money for weapon upgrades in Tower of Fantasy maybe that's why I got immersed into the game so quickly.
The Verdict
Overall, I enjoyed playing Tower of Fantasy in the first few hours and I feel like it's going to be on par with Genshin Impact.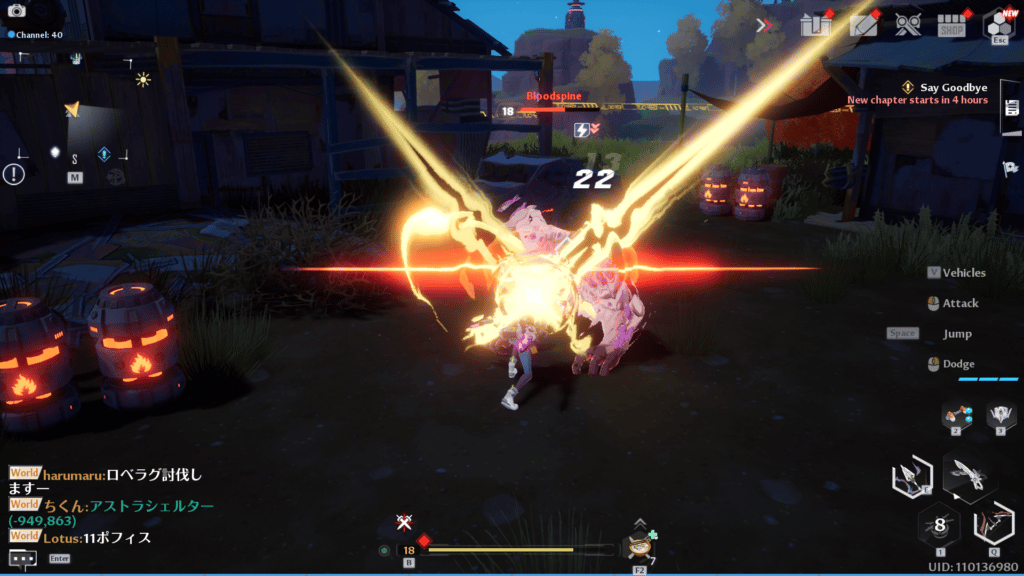 Combat mechanics can be a hit and miss for some and the exploration part can sometimes feel like a bore once you complete your daily missions but the game did a great job with the customization feature.
I actually look forward to the devs adding more skin and customization choices that would spark more creativity in the gaming community to show off their skills in recreating their favorite anime characters.
We hope you enjoyed our Tower of Fantasy first impressions. Download the game for free on iOS, Android, or Windows by visiting their website and we hope to see you in Aida.