Ubisoft seems to be in a giving mood today. After giving away Far Cry 3, it seems that they are now giving away Trials Fusion for PC. While this could be a glitch because the offer is currently live on the Japanese Ubisoft Store, it can still be redeemed by players from other regions.
Trials Fusion for PC Is Free To Grab
Trials Fusion is best described as the Dark Souls of completing stages on motorbikes. While the reason the game is free could be chalked up as a glitch since the game is technically free on the Ubisoft Japan Store.
It has been reported that players in other regions can claim the game and add it to their library.
If you haven't played the Trials series, or just Fusion itself, we highly recommend grabbing the game as this is a fun game to play and to kill time.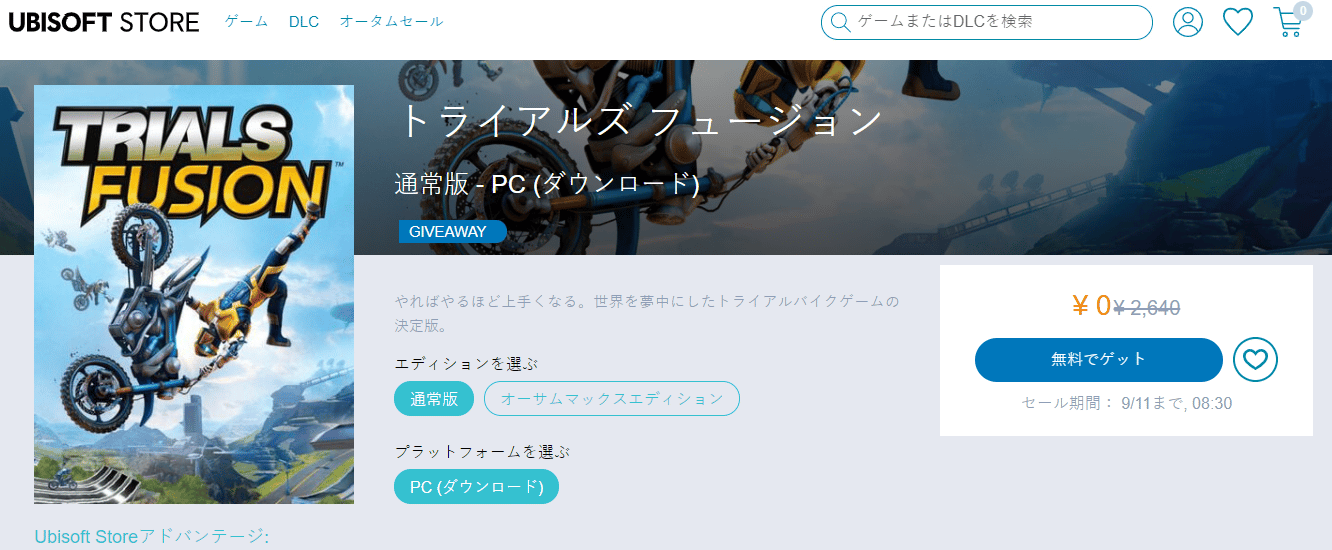 All you have to do is sign in to your Ubisoft account on the same web page and it should work.
Should your desktop browser not work, people are reporting better success with redeeming the game on their mobile/iPad browsers.
While Trials Fusion isn't really as memorable or an iconic title as Far Cry 3, it is still a fun game that you can play by yourself and even with friends!
Send them the link and claim the game for free to play with them instantly.
It is worth mentioning that this could be another global promotion similar to Far Cry 3 but went live early in Japan. However, it is not worth waiting to find out if that is indeed the case. You are better off claiming the game while it is free.
Were you able to secure your copy? Let us know in the comments section below!