Ubisoft has officially Rainbow Six Siege Mobile, and the game is looking to mirror the success of the tactical FPS that has taken the gaming world by storm. While the operator and map selection is sparse at the moment, we can hope that more content is added to the game as it grows.
Rainbow Six Siege Mobile Pre-Registration Is Now Live
Rainbow Six Mobile is going to be the mobile port of the highly successful tactical FPS on consoles and PC, and was rumored a while ago via a survey that was spotted on reddit.
In an official press release and a release website, the game has been detailed and aims to bring the tactical shooter experience to the mobile platform. Have a look at the screenshots of the game below: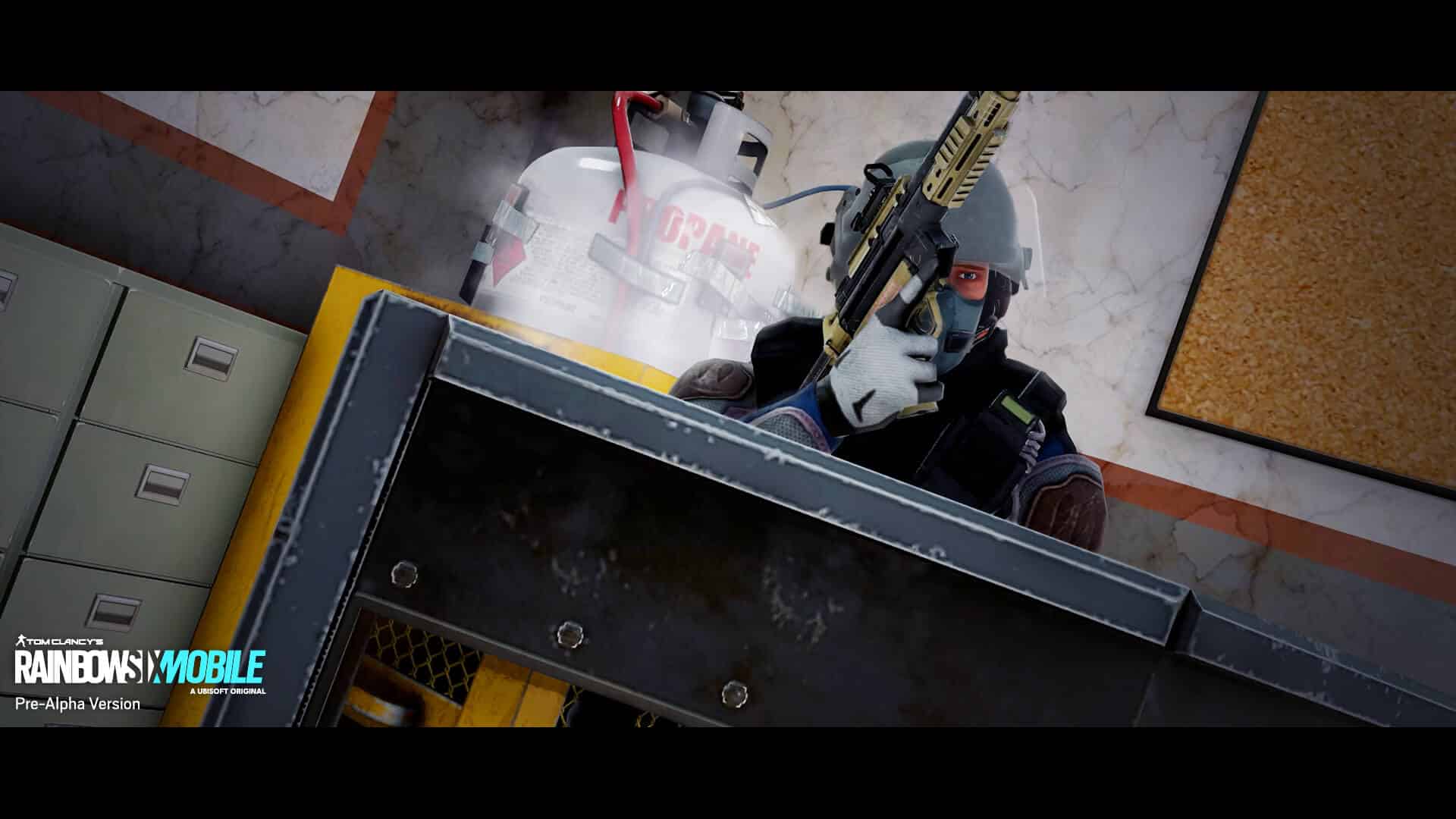 There is also a trailer included:
With the improvement of Bluetooth controllers and integration of controllers into mobiles, this is definitely a good way for Rainbow Six to enter a stronger market.
At launch, Rainbow Six Mobile will offer 3 maps and a limited selection of attacker and defender operators, but even these operators will help shape the meta very significantly.
You can sign up for the game pre-registration stage and play the game early on iOS and Android.
In their dev blog, the developers say that this is by no means a way to replace the console version, but rather a way for friends to play together and bring on new friends to the game an easier way.
Rainbow Six Mobile is definitely one of the more unexpected surprised from Ubisoft, but as an ardent fan of the series, I am definitely looking to see how well the game carries over to the mobile space and if it really holds up on the same level as the console counterpart.
Let us know what you think about the game in the comments section below.