Valheim recently launched on the Xbox Game Pass service, and while the title is in early access on that console platform too, a fine detail in the email sent out to subscribers could hint at a temporary exclusivity for consoles, and a potential hint toward a PlayStation version in the future as well. However, this is all speculation at this point as the devs have yet to confirm the port.
Valheim on PlayStation? A Viking Can Dream
Valheim recently launched on the Xbox Game Pass, and while it was announced many months ago, it seems that the email sent out to subscribers confirms that the title is a timed exclusive, and there could be a potential for a PlayStation port as well, as that's the only other probable platform for the developers left.
Having dug through our email inbox, we were able to confirm that the bottom of the email contains a fine print that states Valheim is a six-month-long exclusive deal on the Xbox console.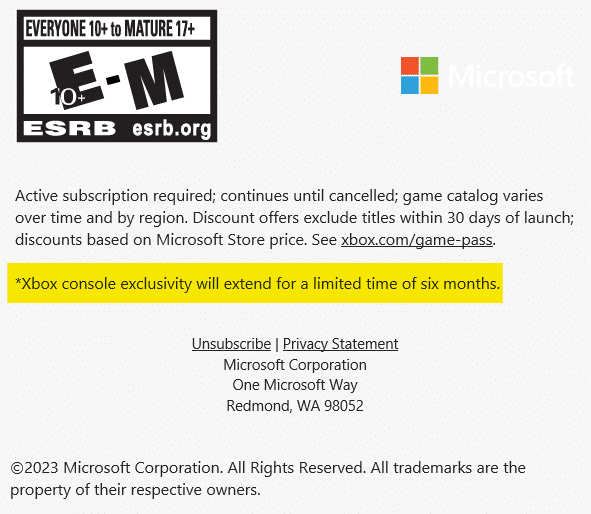 Valheim is presently on Windows, Linux, Xbox One, and Xbox Series consoles, but the title could still spread its wings to other platforms. In a recent interview with a podcast, the developers of Iron Gate Studios did say "never say never" at the prospect of a PlayStation port.
We will have to wait six months to find out the eventual port that Valheim could come to if any is in development, but even if it does come, it is bound to be part of the extra or premium tier of the PlayStation Plus plan.