Getting interrupted while playing Valorant is one of the most annoying things that can happen to you. It's more annoying when you can't play smoothly because Valorant keeps crashing. Nothing's worse than being left in a clutch situation, and then your game closes before you can even do anything.
Luckily, it's usually nothing serious and can be fixed quickly. So take the time to check out our 8 easy fixes if Valorant keeps crashing. I'm sure you'll be back and ready to climb the ranks in no time.
Restart Your PC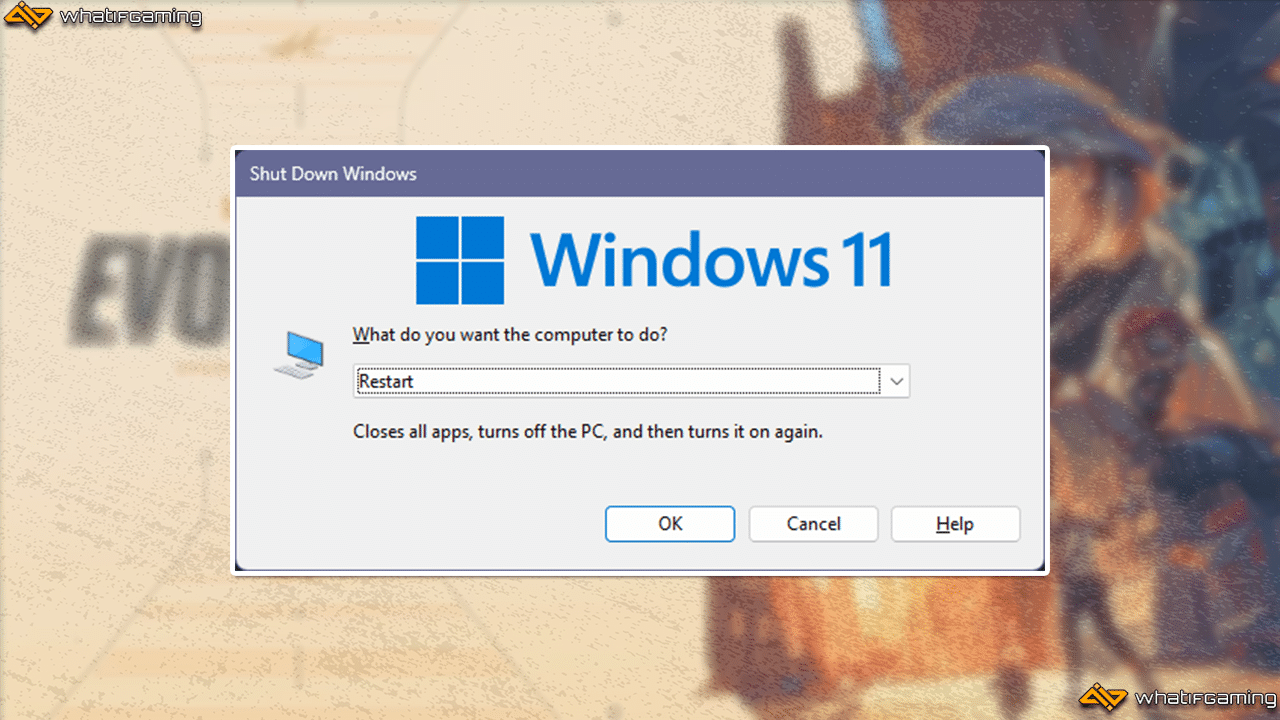 The first thing you have to do if Valorant keeps crashing is to restart your PC. Restarting your PC is a quick and easy way to sort of refresh your system and keep it clean. This should also close any apps that might have been interfering with Valorant or Riot Vanguard.
Click on the Windows Start button.
Click on Power options, located at the far right side of the start menu.
Select Restart from the list of options.
Reinstall Riot Vanguard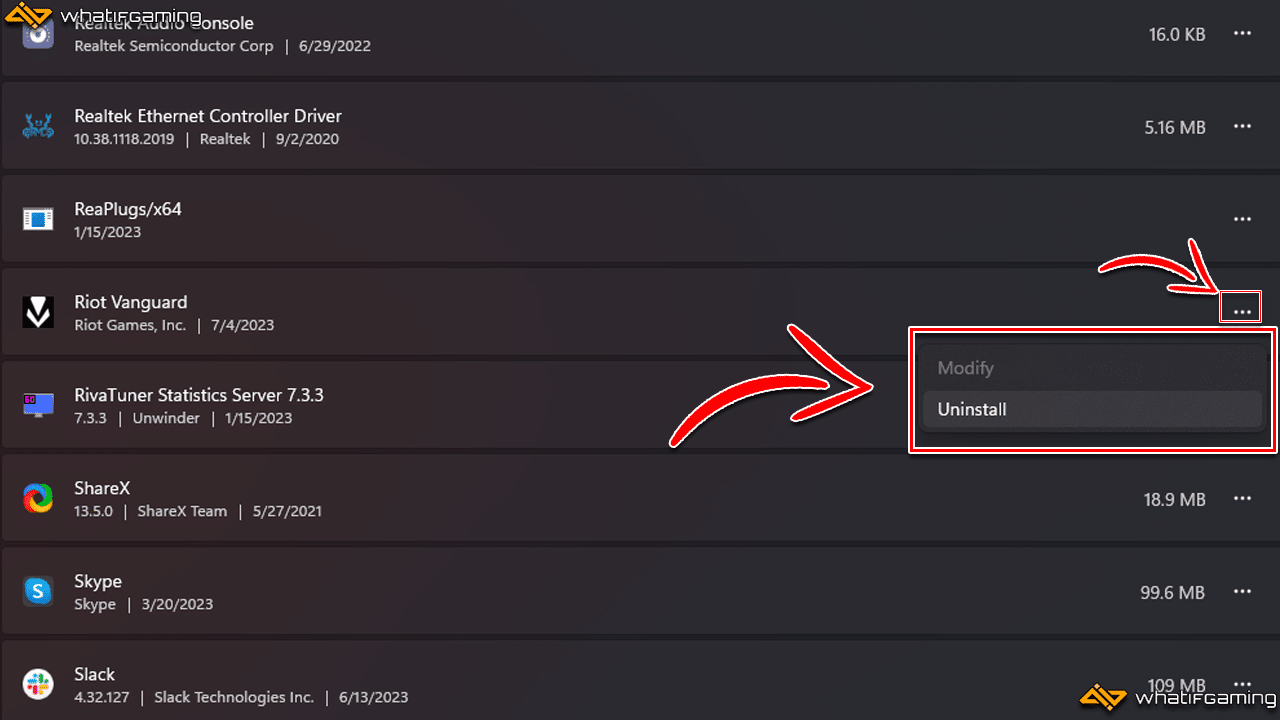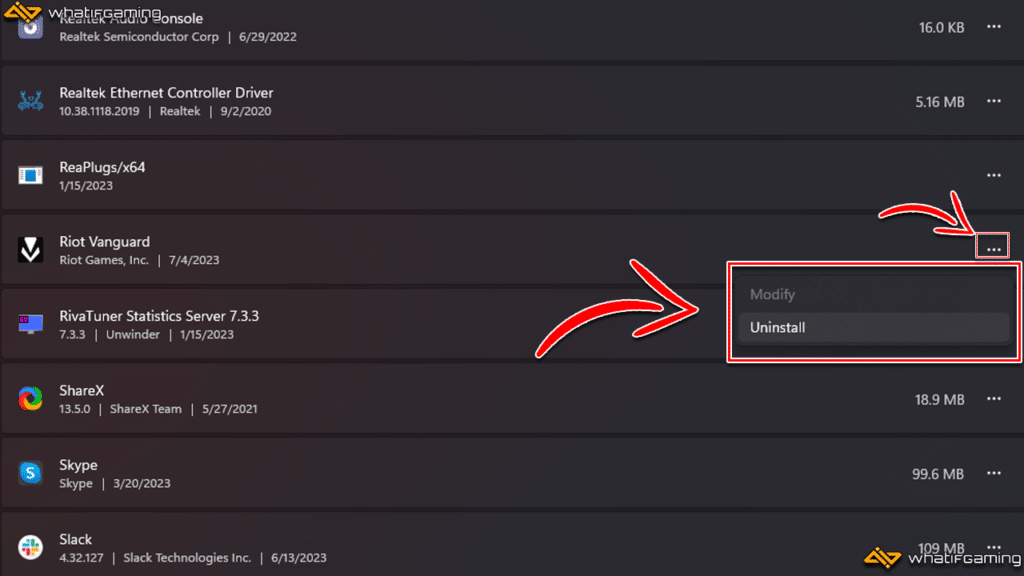 If Valorant crashes on startup, then the main culprit might be Riot Vanguard. Vanguard is Valorant's anti-cheat system that goes deep within Windows files. This is why it can cause some crashing issues at times.
The best way to eliminate Riot Vanguard as a potential problem is by reinstalling it. Don't worry. It should only take about 10 minutes to reinstall Vanguard.
Click on the hidden icons in your taskbar and look for Riot Vanguard.
Right-click on Riot Vanguard and select Exit Vanguard.
Click on the Windows search bar, and search for Add or Remove programs.
Scroll down or search for Riot Vanguard.
Click on the three dots right next to the Riot Vanguard option and select Uninstall.
Restart your PC, then open Valorant. This should automatically trigger the installation of Riot Vanguard.
Repair Valorant Files
If you still asking why Valorant keeps crashing, then your work is far from over. Corrupted, damaged, or incomplete files might be another reason why Valorant keeps crashing. Fortunately, Riot has a built-in repair function for all their games.
Open the Riot Client and head over to the Valorant tab.
Click on your profile and select Settings.
A pop-up window should appear where you can find the Repair function under Valorant.
If there are corrupted or missing files, then the repair function should start doing its magic. If there aren't, then a pop-up should appear informing you that no repairs are needed for your game.
Update Windows Drivers
Windows drivers are the main thing keeping your system running smoothly. So you can already imagine what outdated drivers can do to newer games like Valorant.
Go to your search bar and look for Check for updates.
Install any pending updates you can find here. You can also click on the Check for Updates button to see if there are any newer versions available.
Wait for all the updates to finish downloading and installing. You can continue to use your PC during this time.
Once all updates are done, you should see a Restart now button. This restarts your PC and finishes installing all updates for your PC.
Note: Make sure to save any important files before restarting your PC.
Keeping your drivers and Windows OS updated is one of the best ways to ensure that you'll get all the latest updates and features that help keep your PC running the best it can.
Update GPU Drivers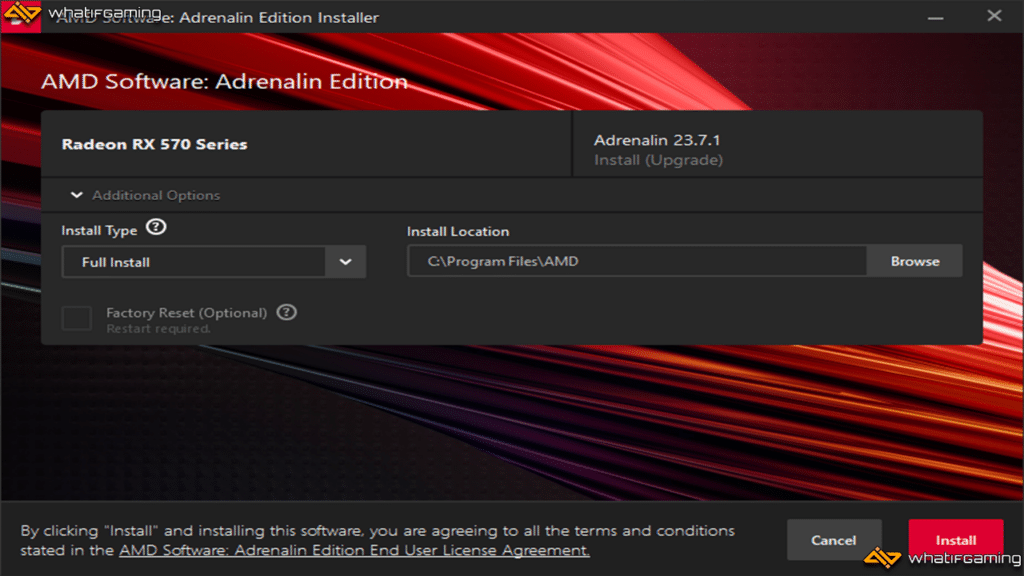 Another common reason for your game constantly crashing might be outdated GPU drivers. Your GPU is the main driving force when it comes to playing games. It carries most of the load and is responsible for most renderings within the game.
Now, you might start to see why it's important to keep your graphics drivers updated if you want your game to run smoothly. Both AMD and NVIDIA make it easy for users to update their GPU.
You can easily update your GPU drivers through their respective apps. It should be named AMD Software: Adrenalin Edition for AMD users and NVIDIA Control Panel for NVIDIA users.
Try to Disable Your Antivirus
As we've mentioned before, Riot Vanguard runs deep within the Windows files to ensure that you aren't cheating. It checks everything running on your PC, from basic applications, web browsers, third-party software, and anything else running in the background, like an antivirus.
While it's uncommon for antivirus applications to cause issues with anti-cheat protection software, it is still a possibility. This is why I recommend turning off your antivirus and trying to relaunch the game to see if Valorant still keeps crashing.
For a third-party antivirus application, you should be able to disable it by right-clicking on its icon on the taskbar and closing the application. If you only have the native Windows Security, make sure to follow these steps:
Click on the Windows Security icon from the taskbar.
Go to Virus & threat protection.
Click on Manage Settings under Virus & threat protection settings.
Turn the Real-time protection slider off.
Give Valorant a Higher Priority
A common reason why Valorant keeps crashing is that your device may not be giving it enough power to run. This is mostly found in low-end devices where there just isn't enough juice to keep the game running smoothly, especially over long periods of time.
The first step you need to take is to close everything running in the background. This includes browsers, Discord, game recording software, and anything else unrelated to Valorant. This should free up some extra power that can be used on the game.
You can also force your device to give Valorant a higher priority, thus giving it more resources. Follow these steps:
Open Valorant and keep it running in the background.
Open Task Manager by pressing ctrl + alt + delete.
Go to the Details tab, find Valorant.exe, and right-click on it.
Hover over Set priority and select High.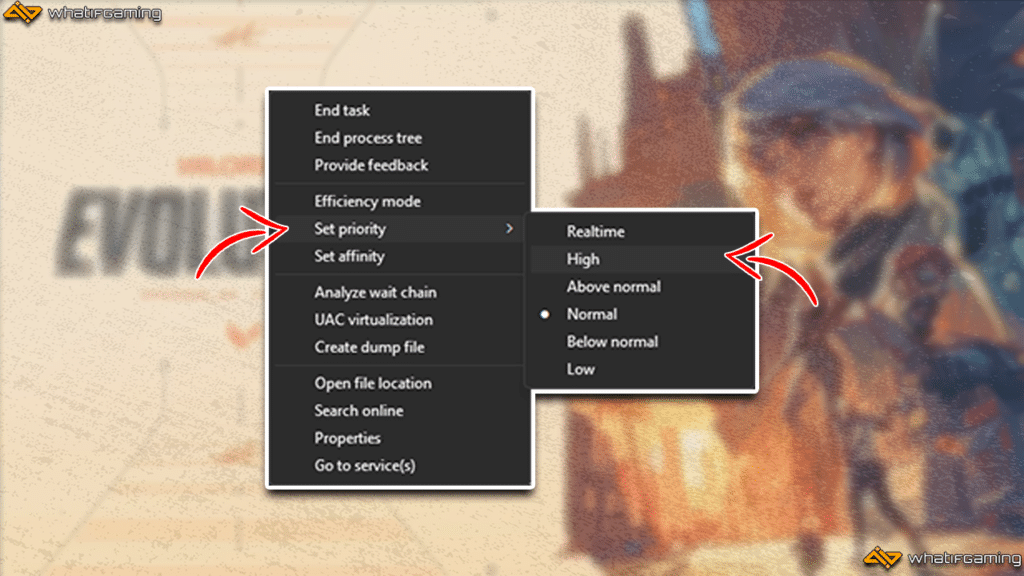 Close the Task Manager and continue playing your game.
Reinstall Valorant
If all else fails and Valorant still crashes on startup, you're left with nothing else to do except to reinstall Valorant. If you have a decent internet connection, the whole process shouldn't take long, and you can continue playing Valorant in no time.
Close all Valorant or Riot Games-related applications.
Go to your taskbar, right-click the Riot Vanguard icon, and select Exit Vanguard.
Head over to your Installed apps in Windows Settings.
Find Riot Vanguard and select Uninstall.
After Riot Vanguard has been successfully uninstalled, your next step is to uninstall Valorant. First, find Valorant, select Uninstall, and restart your PC after the uninstallation process.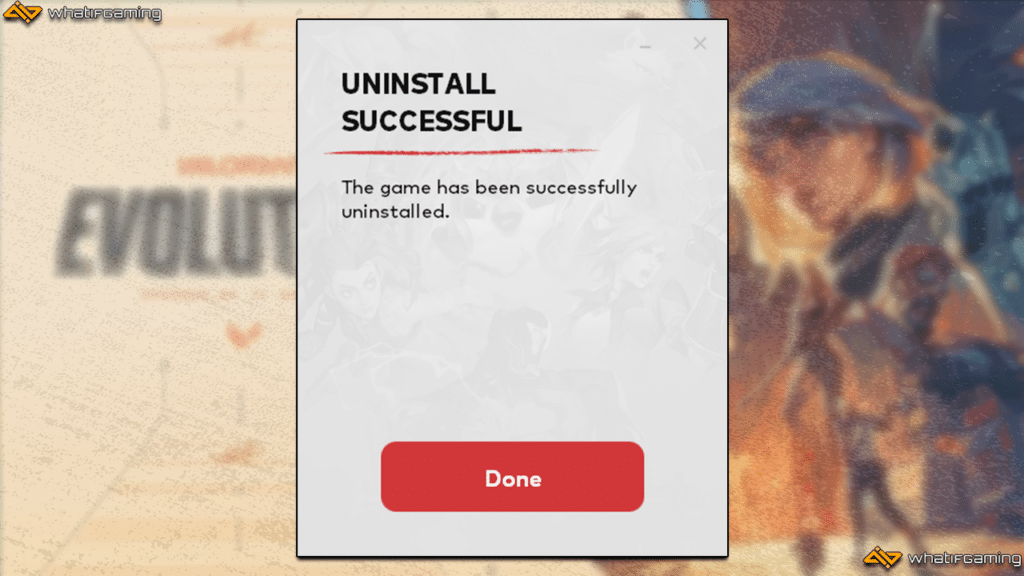 From here, download the Valorant installer through the official Valorant website.
Open the installer, and wait for it to fully download and install Valorant.