Valorant Premier just launched in Open Beta on April 25, 2023, with Patch 6.08 and Episode 6, Act 3. It's a new competitive game mode that aims to bring more action and excitement to each Valorant Act.
I'm sure that everyone can't wait to find out more about the new game mode. Here's everything we know so far about Valorant Premier.
What is Valorant Premier?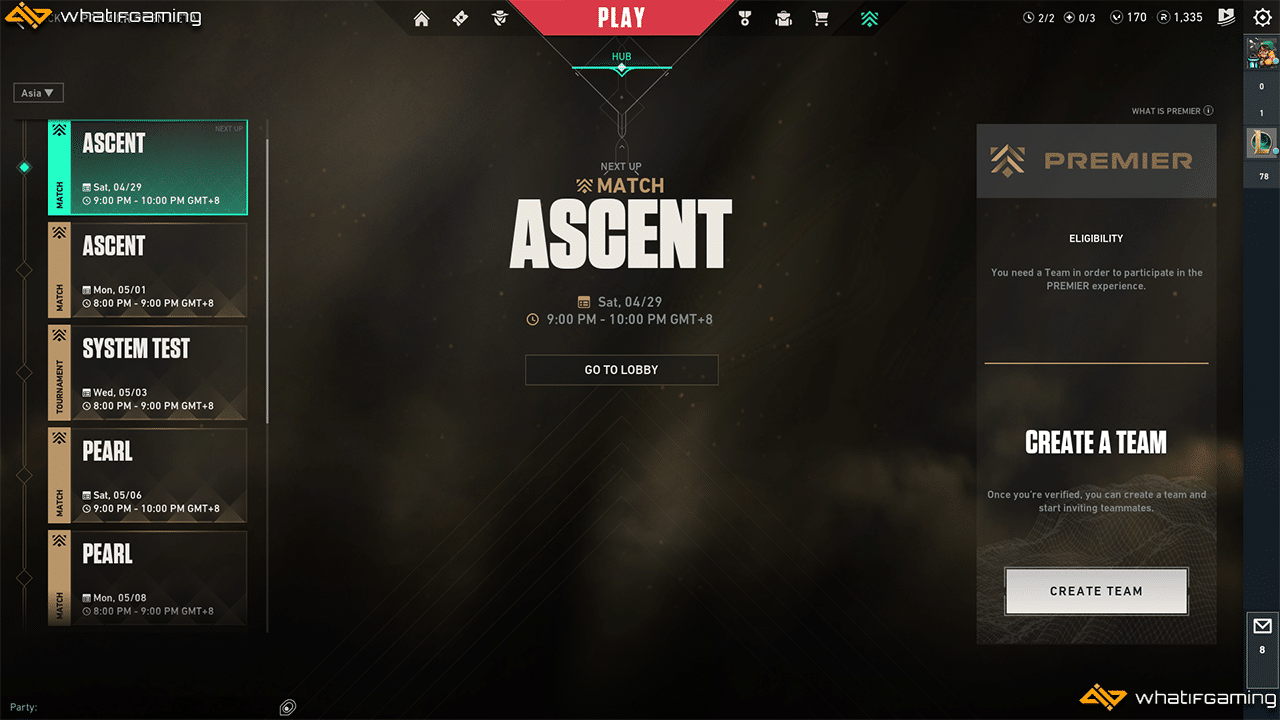 Valorant Premier is a new style of competition that aims to provide the Valorant player base with more challenging and engaging gameplay. It presents players with a goal beyond the Radiant rank and a more rewarding environment beyond ranked games.
It's the perfect place if you're looking for a ruthless space filled with hungry competition. It's also going to be one of the main ways to become a professional Valorant player in the future. Riot plans to completely replace the current Open Qualifiers Tournaments with Valorant Premier.
When will Valorant Premier Be Released?
Valorant Premier has already premiered, pun intended, in Brazil in November 2022. This was part of the Alpha stage. However, Riot has just released Premier in a global open beta on April 25, 2023.
The entire global open beta will last for four weeks, starting from April 25 to May 23, 2023. Those four weeks will include specific enrollment/enlistment periods, weekly matches, and the Playoff Tournament.
However, the open beta is only just a taste of what Valorant Premier would be. Riot has already announced that they are planning to make the full version of Premier last longer, around the duration of a regular Valorant Act. This ensures that matches are spaced evenly and that everyone is given an equal chance to compete.
Riot also announced that they are planning for a full Valorant Premier launch in August after the end of VCT Champions 2023.
Can Anyone Queue Up for Premier?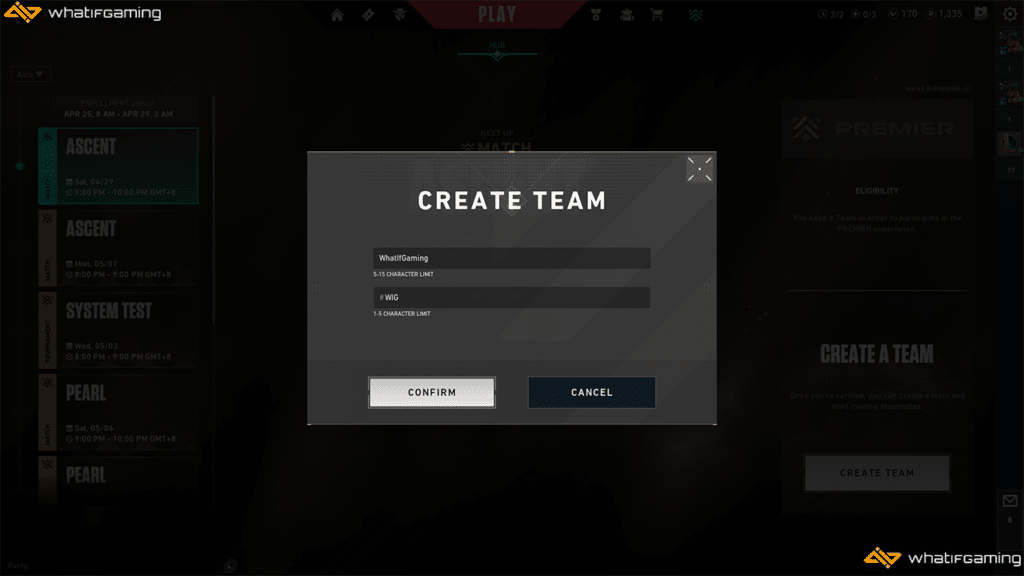 Yes. Anyone can join Valorant Premier. Luckily, the entire process isn't as hard as signing up for the Valorant PBE servers. There are only a few requirements to join Valorant Premier.
First is that you'll need to have a verified Valorant account. You can verify your account via the new Valorant Premier tab found in the main menu. All you have to do is enter your mobile phone and input the code that you'll receive.
You'll also need an account with good standing. This means no penalties or bans. Finally, you must have completed your rank placements at least once during your account's entire lifetime.
If you've already ticked all those boxes, you can start to create or join a team. Each team can have 5-7 members, all of which must pass the requirements stated above.
There are no Valorant rank requirements to join. This gives everyone a fair chance at participating. Your team will then be matched in a skill division based on the MMR of your team's top 5 ranked players.
Eventually, you'll still have to fight against stronger players, but it at least gives you a solid fighting chance at the beginning.
How Will Valorant Premier Work?
Premier shares a lot of similarities with the numerous Valorant tournaments that you can watch online. Each Premier season has each team playing weekly matches during the weekly queue phase of the season. All of these matches will take place on pre-determined Valorant maps.
Each win will grant a team 100 points, each loss will grant 25 points, and no points if they don't play at all. Teams who have collected at least 375 points can qualify for the tournament at the end of the season.
The tournament will then determine who gets to advance to the Playoffs and battle it out with the best teams your region has to offer.
That's pretty much all we know about Valorant Premier so far. Open beta is just the beginning. Riot has already said that the full launch will see more features added and will last for a longer period. It's exciting to see what Valroant Premier has to offer in the future.