Valve's Steam Deck has been the talk of the gaming world for quite some time, with some even calling it the next possible Nintendo Switch. The portable PC like console is capable of giving you PC gaming on the go, and allows you to use your Steam library. Unfortunately, the Steam Deck has been delayed a couple of months and will now ship on February 2022 instead of December 2021.
Valve's Steam Deck Delayed
Valve's Steam Deck was the talk of the gaming world when it was revealed a few months ago. The ability to play your Steam library on the move without carrying your gaming laptop or PC became a true reality for many PC gamers.
The portable console was supposed to ship out next month to buyers who pre-ordered the console from Valve, but a new blog post has stated that the hardware will now ship on February 2022.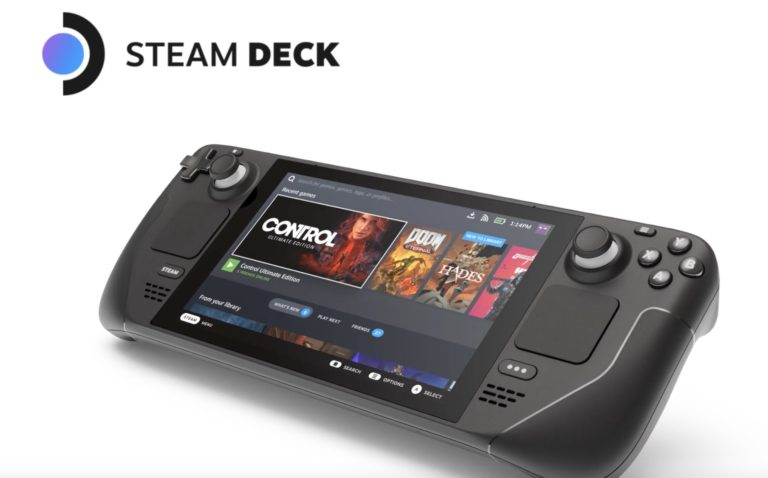 No one likes a delay, but it's better for Valve to delay it now rather than ship a troubled product out. With the Steam Deck setting to change portable gaming for the better, it is something that should get extra time for refinement to be the very best possible product.
Steam Deck will go toe to toe against mostly cloud competitors like xCloud, PlayStation Now, Google Stadia etc. However, unlike the cloud solutions, you won't have to rely on a steady or stable internet connection to enjoy your gaming on the go.
Fans who have pre-ordered the console are now getting emails confirming the delay, and if this was any other company, fans would definitely be worried, but with a company like Valve, fans are willing to show patience and accept the delay.
If you're one of the people affected by the delay, let us know your thoughts in the comments section below!